►
◄
latest
habitat tv
blog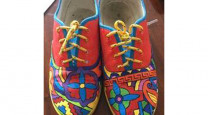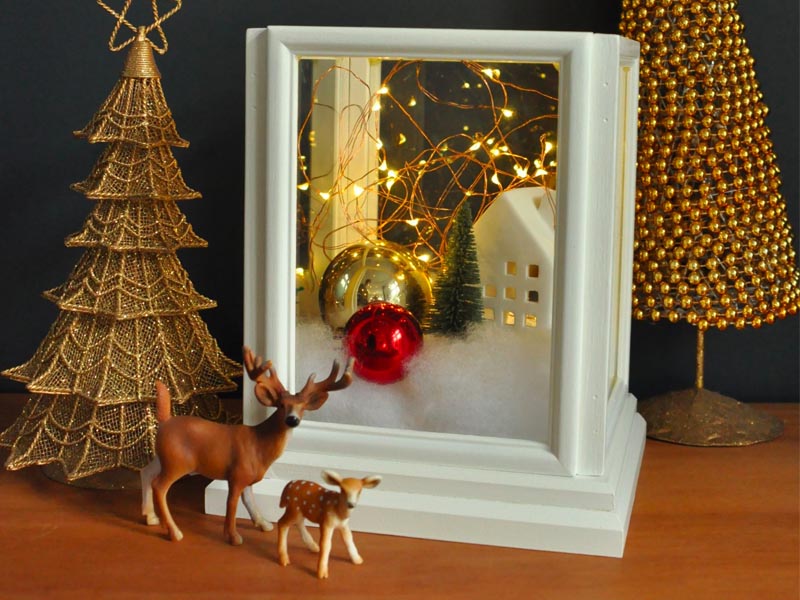 DIY Christmas terrarium
14 Dec 2017
While terrariums are often used for keeping succulents, this Christmas terrarium skips the greenery and goes festive instead. Fleur Thorpe shows us how to make this easy DIY, using Resene paint.
You will need
Four same-sized photo frames
Scrap wood, such as MDF or plywood
Saw
Pliers
Paint brush
Pencil and ruler
Resene Quick Dry
Resene testpot in Resene Half Rice Cake
Medium and fine grit sandpaper
Wood glue
Hot glue gun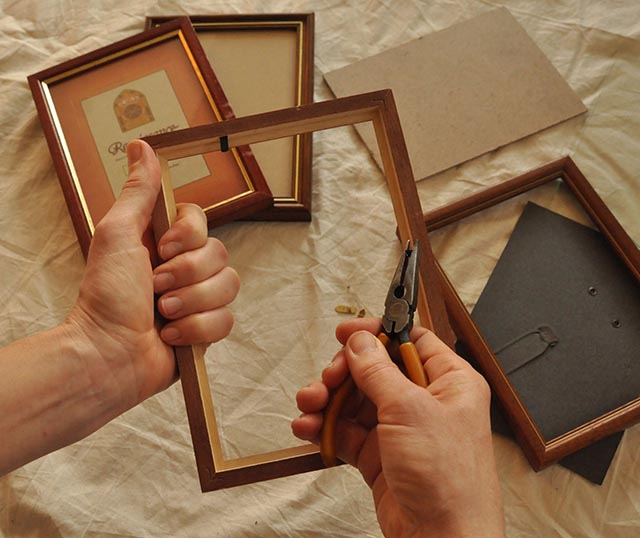 1. Disassemble the picture frames. Put aside the glass for later and discard the backing board. Use pliers to remove the metal tabs that hold the backing board in place. Discard these.
2. Use a medium grit sandpaper to sand down the frames.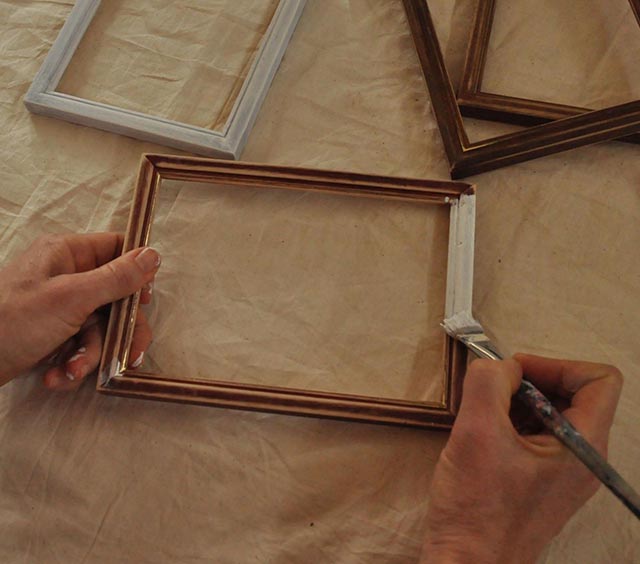 4. Paint the front, back and sides of each of the frames using Resene Quick Dry.
5. Once the paint is dry, lightly sand the paint with fine grit sandpaper. This makes all the difference to the quality of the final paint job, so try not to skip this step.
6. Paint the insides on the frames with the testpot in Resene Half Rice Cake, and let dry.
7. Using wood glue, assemble the frames into a cube. It can be helpful to use masking tape to hold it in place while it dries.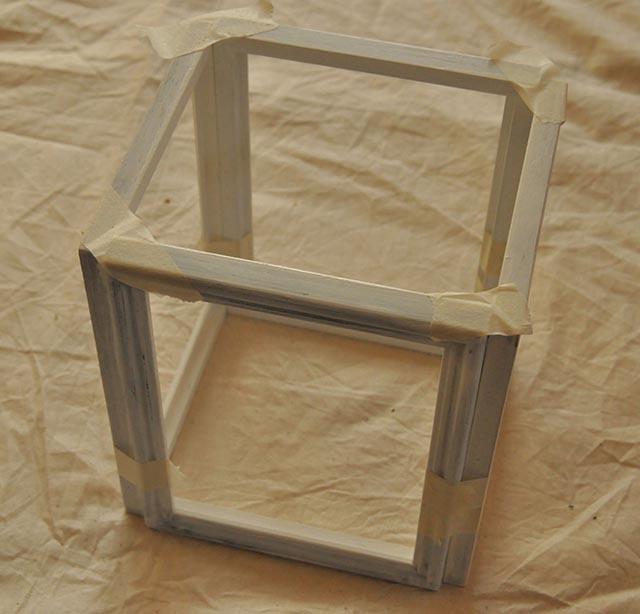 8. Once the glue has dried, paint the outside of the frames with the testpot in Resene Half Rice Cake.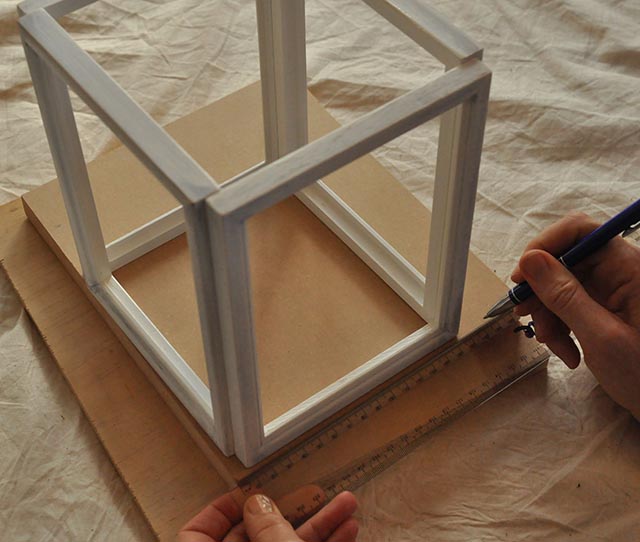 9. To make the base, place the frame cube on top of the scrap wood and measure how big you want the base to be. Cut and sand, and use wood glue to glue together.

10. Prime the base with Resene Quick Dry, and once dry, lightly sand it with fine grit sandpaper.
11. Paint the base with the testpot in Resene Half Rice Cake.

12. Reinsert the glass into the frames, securing in place with a small amount of hot glue in each corner. Glue the frame cube on to the base using wood glue.
13. Add batting or cotton wool for snow and other Christmas ornaments, and nestle it among your festive decorations.
Top tip: Once Christmas is gone, rather than pack it away, choose other items for your terrarium and update for each season or special occasion.