►
◄
latest
habitat tv
blog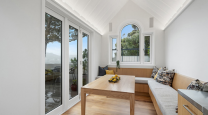 Master Builders' Chief Executive David Kelly shares his tips for building in the challenging climate.

Planning... more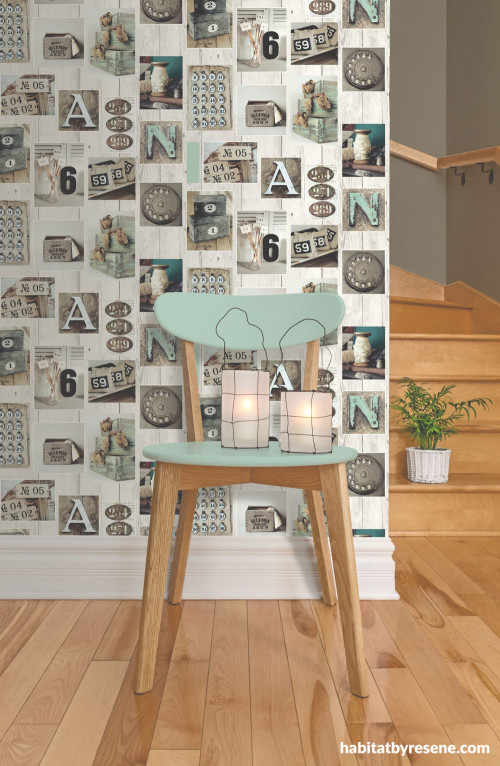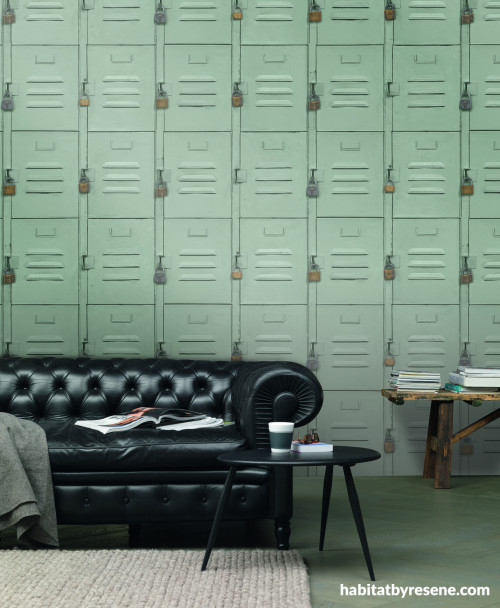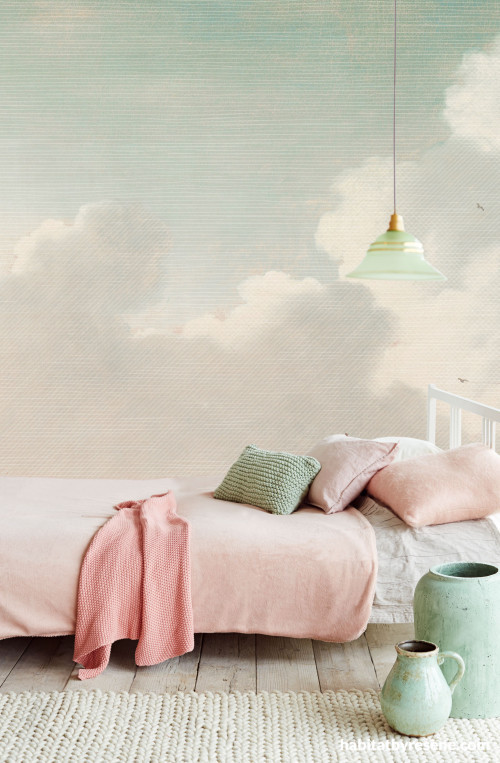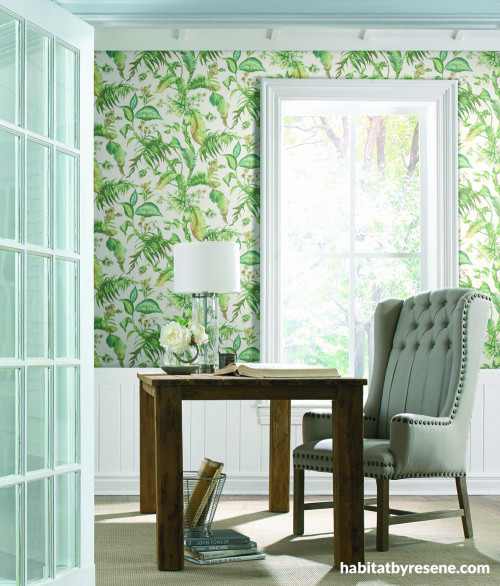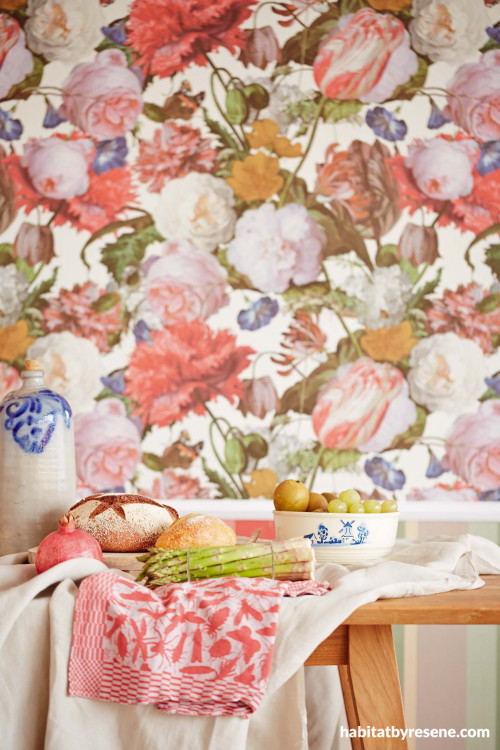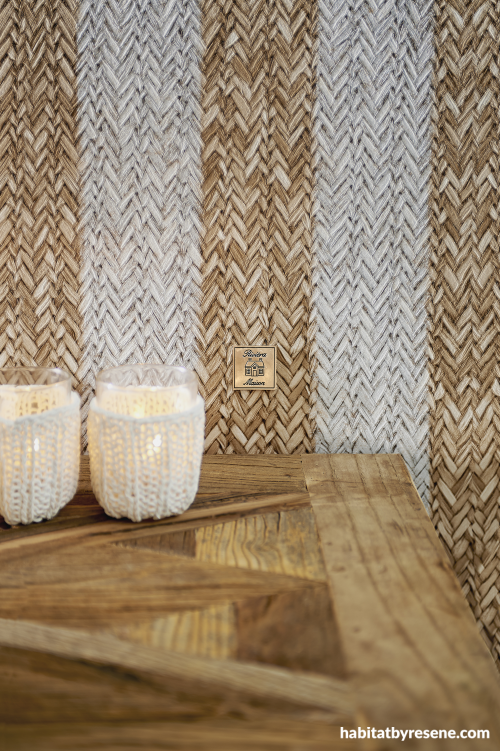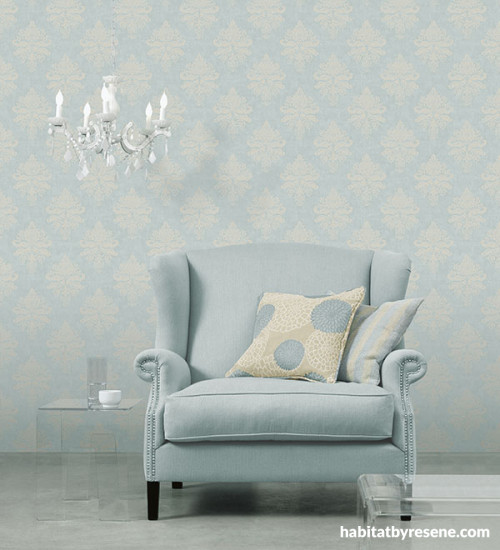 Wallpaper trends: the weird and wonderful
Wallpaper designer Dave Abbotts takes us on a journey of current wallpaper trends.
If you look at the current landscape of wallpaper trends, the term "whatever" is apt. There are now such a wide variety of styles on offer, many of them wonderfully weird.
Feature walls can take most of the credit for bringing wallpaper back onto the interior decor radar.
A look that suits feature wall treatment perfectly is Industrial: faux brick, distressed timber, faux concrete and riveted metal plate. The evolution in print techniques has lifted these to a new realism that will satisfy the most ardent of grunge hunter. The Exposed collection along with the Crispy Paper collection has some excellent examples of this genre along with another trend style that has been gaining momentum.
Conversational – this trend in quirky design has covered all manner of images from glittering skulls to factory lockers. Initially seen as a one hit wonder, it has gained wider appeal and has spawned some sub-trends like 3D wood paneling or tromp l'oeil. Even images of Lego get in on the act.
The Replik collection is a classic example of this genre.
Resene ColorShops are beginning to stock a series of collections under the Focus umbrella to highlight current design trends. The first in this series is the popular Black & White 4 book, which covers most of the trending design styles in colourways that gravitate to black and/or white.
Textured wallpapers have dominated the local market for a long time. Essentially it's colour on a roll with an embossed profile. Many of these echo natural surface effects like granite, stone, wood and textiles. Textured weave effects with a horizontal direction are gaining a higher profile; the new grass cloth.
Look for examples of basket weave in the Riviera Maison collection.
Exotic tropical looks complement the grass cloth style. Palm and banana tree designs are now popping up in collections like Ashford Tropics, Paradise and Crispy Paper.
Florals have always been a part of the world of wallpaper, from watercolour, pastel, formal or cartoon styles. In the Masterpiece collection they have reached their most opulent yet with classic floral paintings from the Rijksmuseum of Amsterdam placed into, via the wonders of Photoshop, wallpaper pattern layout. The result is a stunning collection turning high art into classic design statements.
For those wanting a traditional classic look, there are damasks, brocade stripe and flowing ornamental designs. Italian design exemplifies this styling with the use of heavy embossed profiles to add elegance and authenticity.
Of course, the ultimate in that search for originality would be the move into digital murals using photographs or digital design.
Published: 21 Nov 2016
Do you have a home full of wonderful Resene paint and colour? Send us some snaps by emailing [email protected].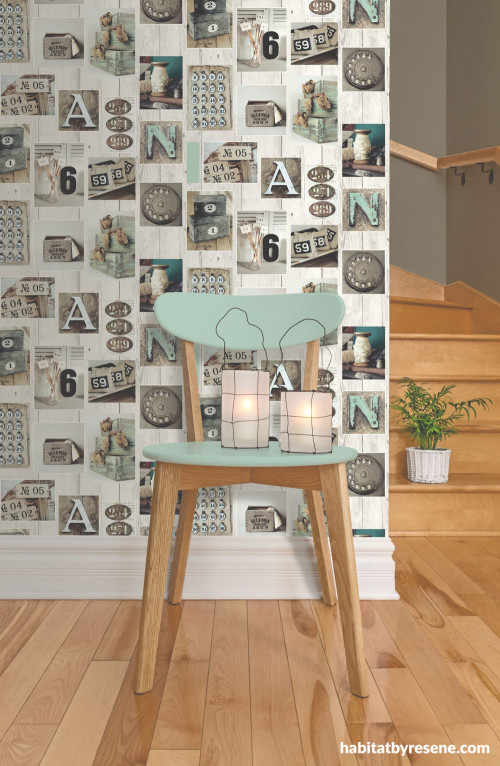 Fun, quirky designs are gathered under a trend called 'conversational' and you can see why. You just want to walk up, check it out and talk about it. This is from the Replik collection (design J954-04), available from Resene ColorShops.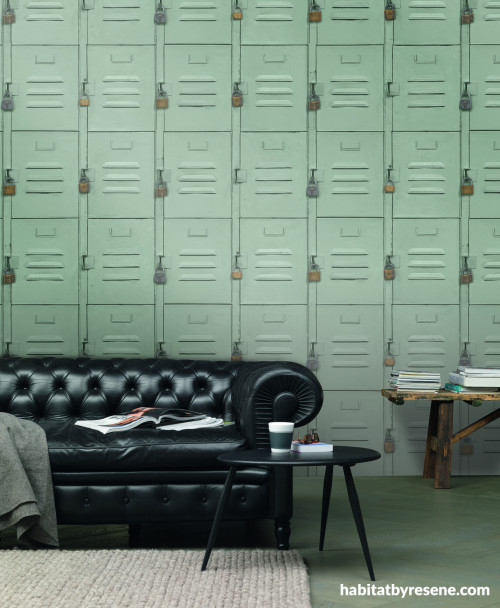 Hyper-real wallpapers with industrial faux looks are perfect for fun feature walls. This one is from the recently launched Crispy Paper collection (design 52422), available from Resene ColorShops.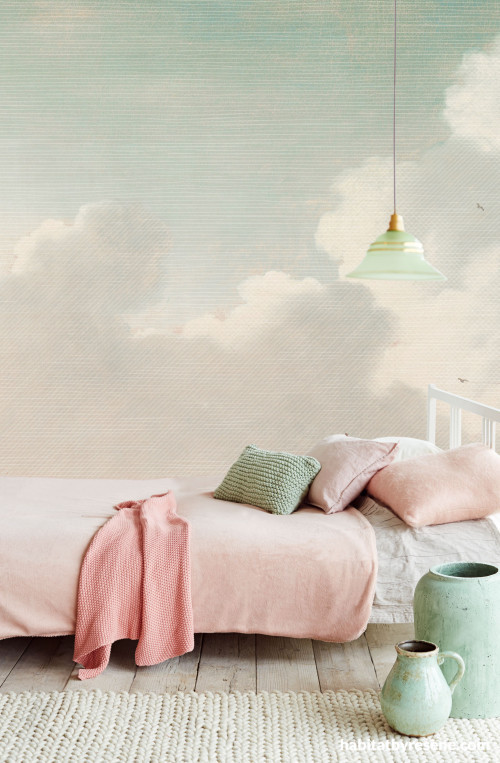 Digital murals are taking us by storm - or at least one dreamy, cloudy-filled sky at a time. This is from the Masterpiece collection (design 58121), available from Resene ColorShops.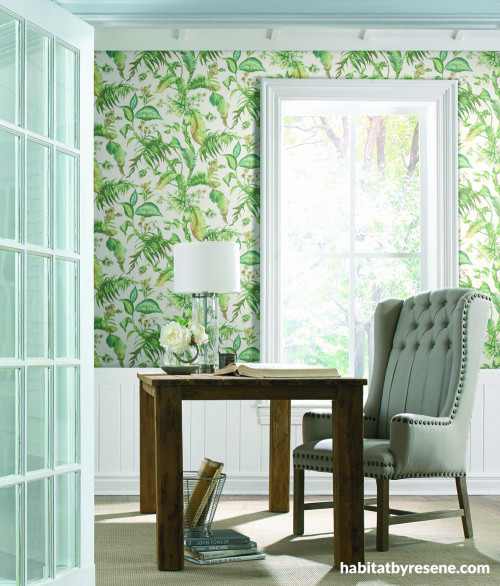 Just in time for summer, tropical motifs like palms and banana fronds are an extension of the botanic trend. This is from the Ashford Tropics collection (design AT7092), available from Resene ColorShops.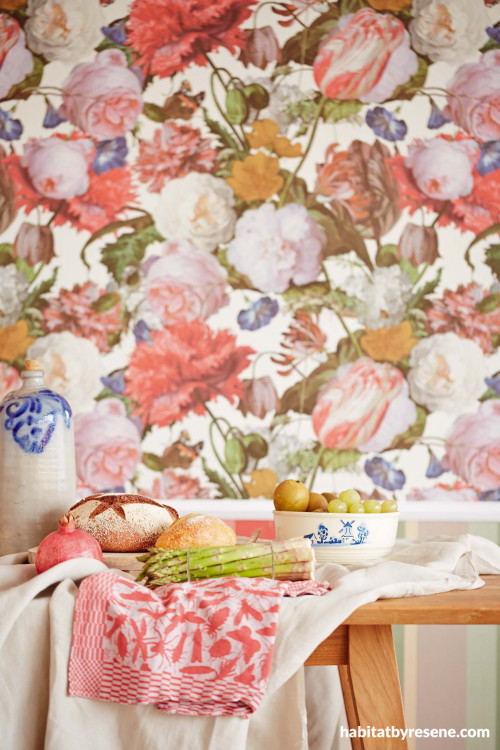 Florals have become lusciously overblown and painterly. See some great examples in the new Masterpiece collection (design 358005), available from Resene ColorShops.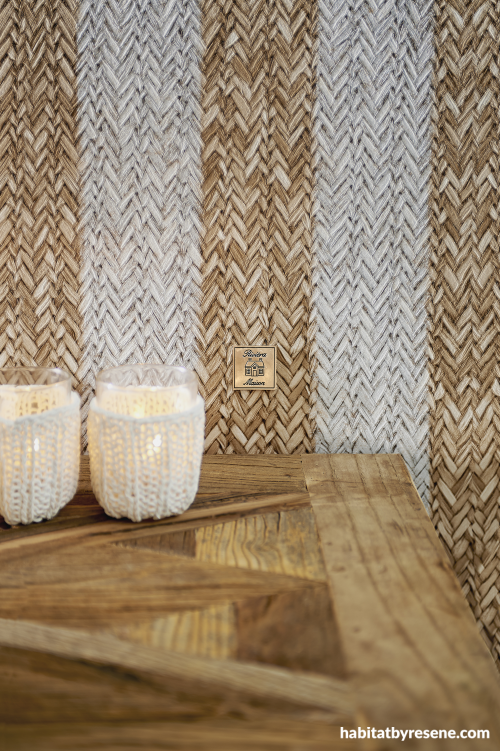 Texture is forever strong in wallpaper, but today's interpretations include textural elements like stone, rock, new-look grass cloth and even basketweave. This is from the Riviera Maison collection (design 18310), available from Resene ColorShops.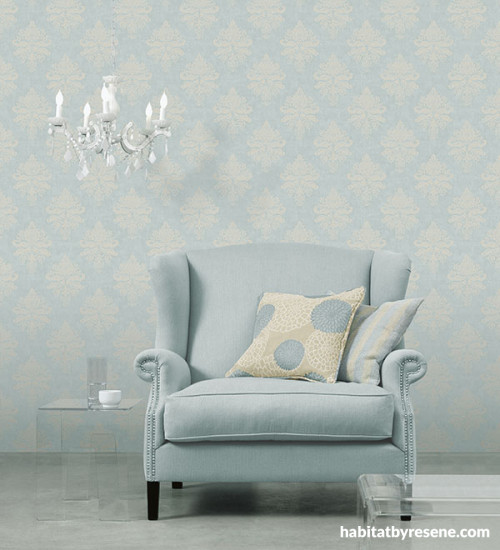 Classic motifs like damask, stripes and ornamental designs are having a revival thanks to vintage interiors and a growing re-appreciation of pattern. This is from the Vintage Damask collection (G34157), available from Resene ColorShops.
the look
If you're stuck on what
colour to use or need colour
advice, try out the Resene
Ask a Colour Expert service.
the look
If you're stuck on what
colour to use or need colour
advice, try out the Resene
Ask a Colour Expert service.