►
◄
latest
habitat tv
blog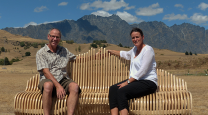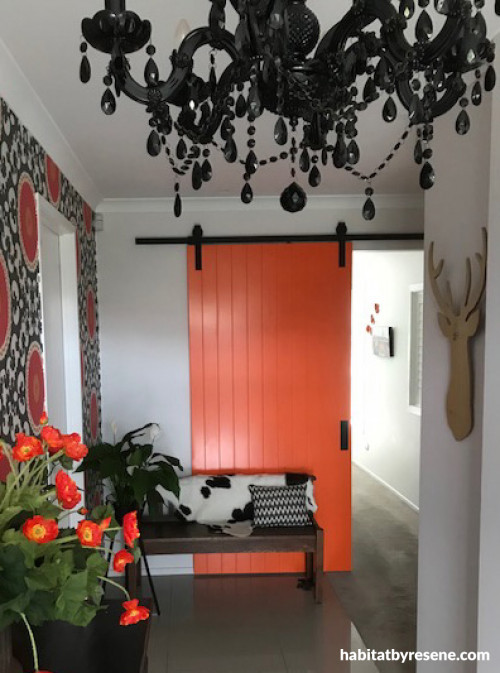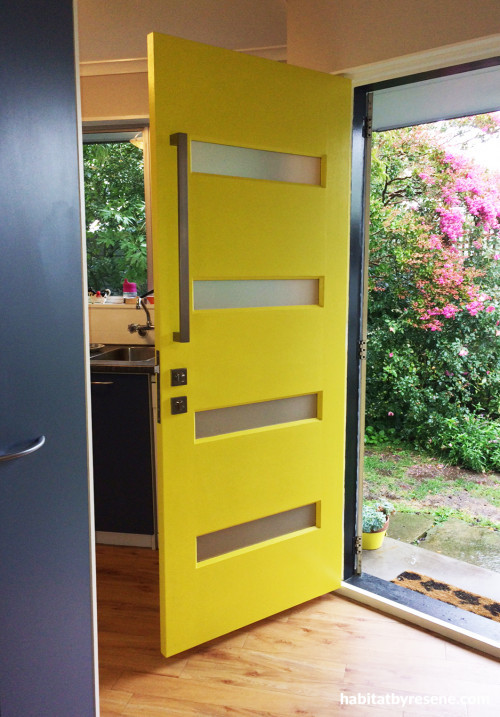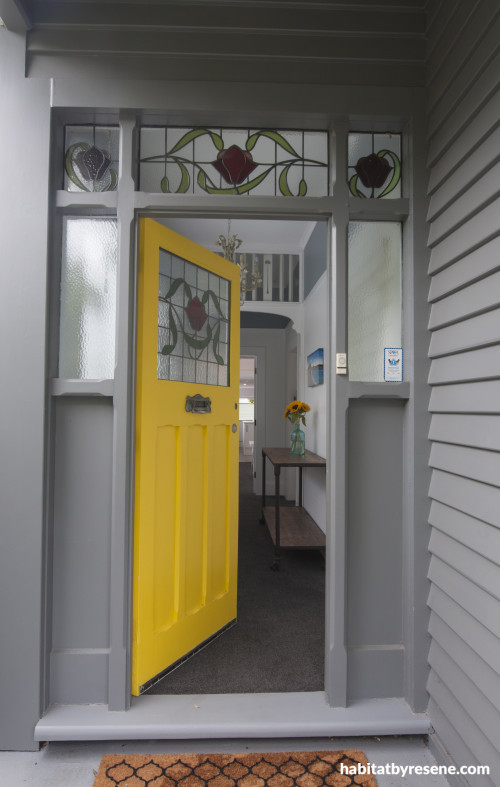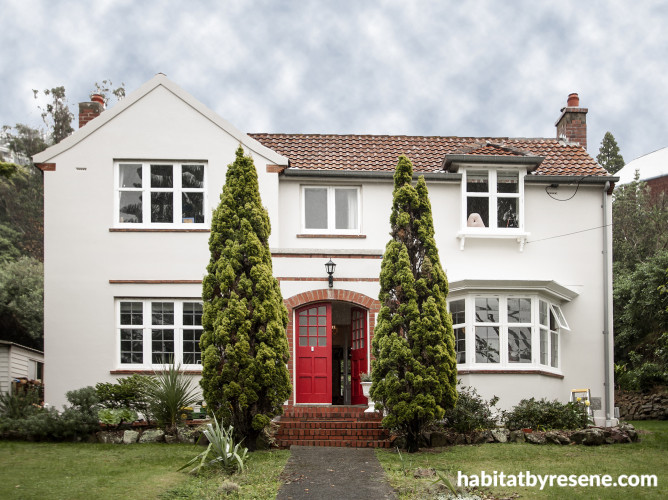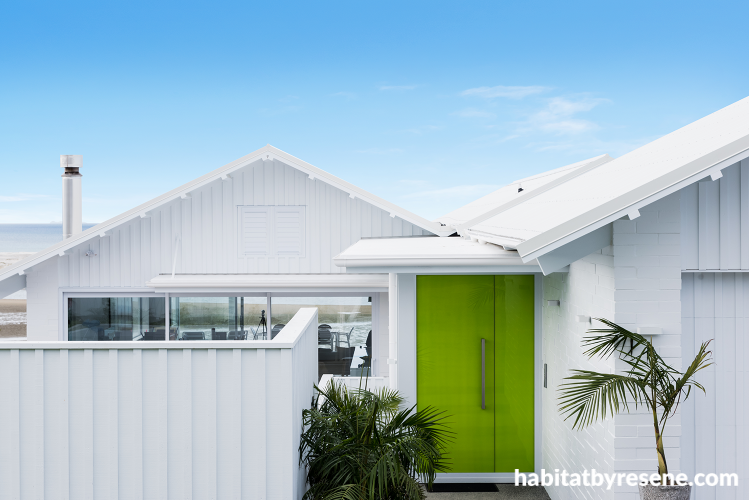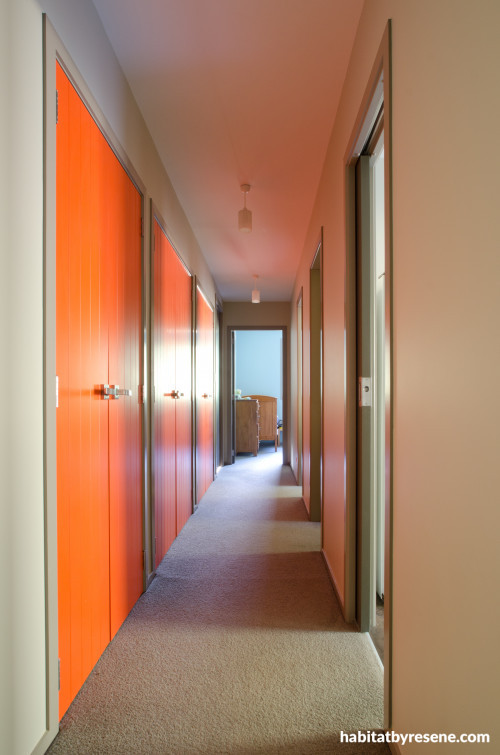 What a difference a door makes
Such practical household fixtures – doors. They plug the person-sized hole, keep out the weather, and inside they keep out the noise and give privacy.
Just because they are practical doesn't mean they can't be beautiful. Or bold. Just ask the homeowners who have painted their inside doors in pink, orange and blue.
It's been a long-held philosophy that a front door looks good in a strong, warm, come-hither colour. Red has been always been popular, then we went through a period of being a bit blendy with black, white or neutral doors. Now, yellow is sun-shining out from front doors – what a welcome!
Inside more contemporary homes, doors were to be hidden or merged or otherwise visually ignored. Slid into wall pockets or painted the same or similar off-white colour as the wall.
Now, we're having a bit of fun with them, picking them out in bright or interesting Resene paint colours. Have a go yourself, safe in the knowledge that it will take only a small can of paint to change it if you've stretched yourself in the bravery department.
Take a look at these recent examples of colourful doors – inside and out.
Top tip – use tough and hardwearing Resene Enamacryl waterborne gloss enamel for doors so that your gorgeous colour keeps looking good for longer. This will give you a glossy look that will accentuate the colour but if you're after a semi-gloss finish, use Resene Lustacryl waterborne enamel instead.
Published: 01 Mar 2018
Do you have a home full of wonderful Resene paint and colour? Send us some snaps by emailing [email protected].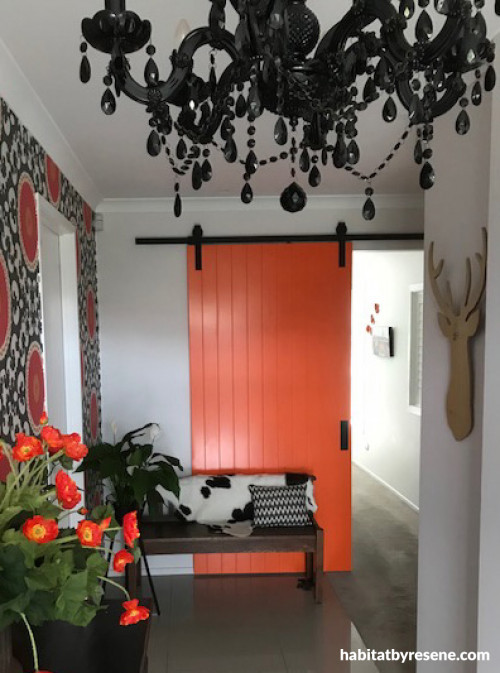 Making even more of a feature of a barn-style door, this one is painted in Resene Tangerine with walls and ceiling in Resene Sea Fog in a home owned by Chris O'Brien and Joanne Langley.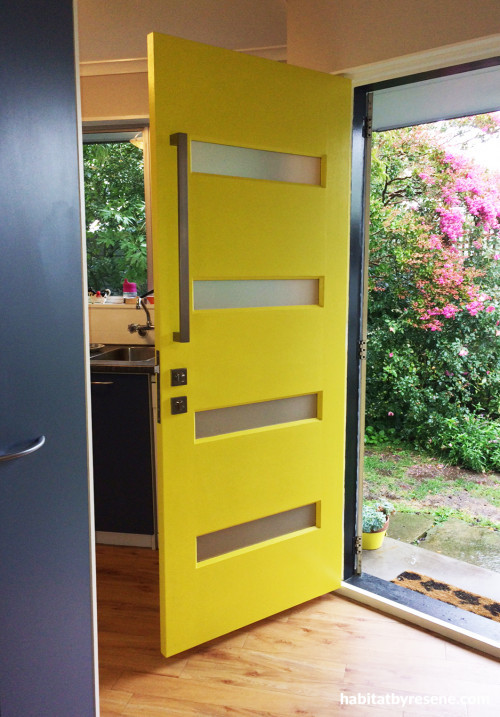 Angela Reidie wanted a happy colour for her front door so after testing four different Resene yellows, she settled on Resene Switched On.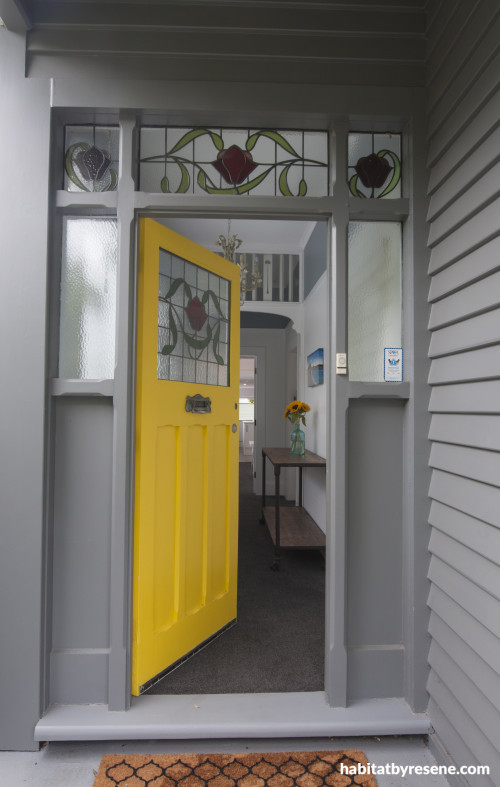 Yellow and grey are a great current combo. This front door is painted in Resene Turbo, and teamed up with Resene Double Trojan weatherboards and Resene Double Alabaster trims. The colours were chosen by Christchurch homeowner Nicola Haines.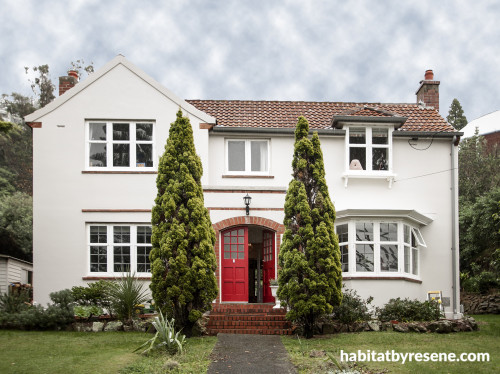 Red is a classic front door colour, beautifully complementing this Wellington vicarage, which was recently renovated in a design by Callidus Architects. The door is painted in Resene Raging Bull and the walls are Resene Quarter Napa.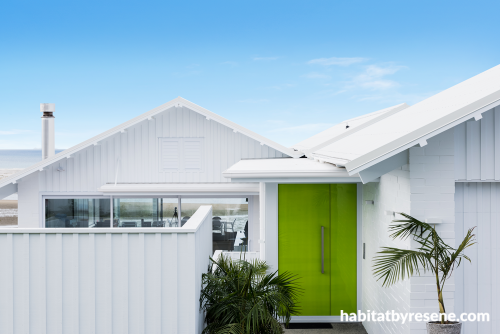 This home's all-white scheme in Resene Black White is broken only by the vibrant lime green front door, in Resene Wellywood. See the full feature here.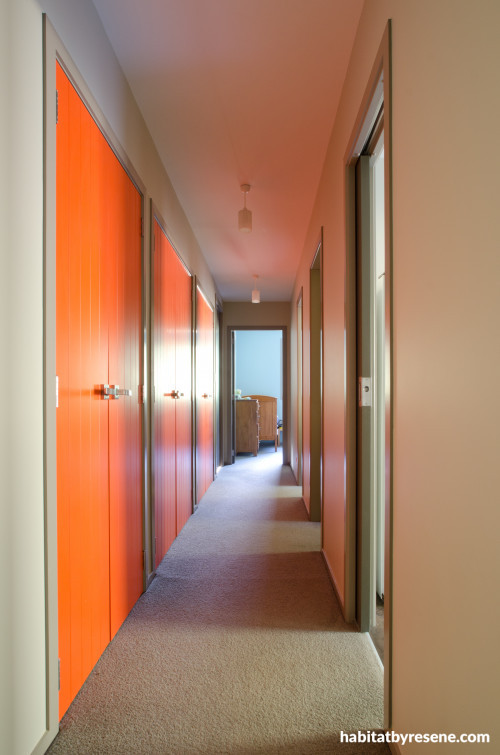 What a great way to brighten up a hallway – paint the doors in a cheerful orange, Resene Mexican Wave. The walls are painted in Resene Linen in a house designed by architectural designer Brynn McCauley. See the full feature here.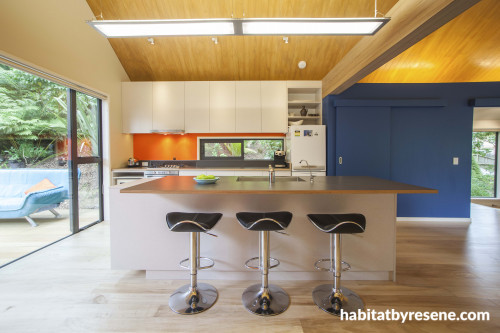 Disguising a door by painting it the same colour as the wall gives a cleaner look to this kitchen, in a house designed by architect Nathan Edmondston. The wall and door are painted in Resene Cobalt, while the orange on the rear wall of the kitchen is Resene Grenadier. See more of this house here.
the look
If you're stuck on what
colour to use or need colour
advice, try out the Resene
Ask a Colour Expert service.