►
◄
latest
habitat tv
blog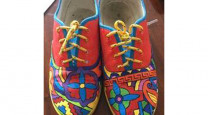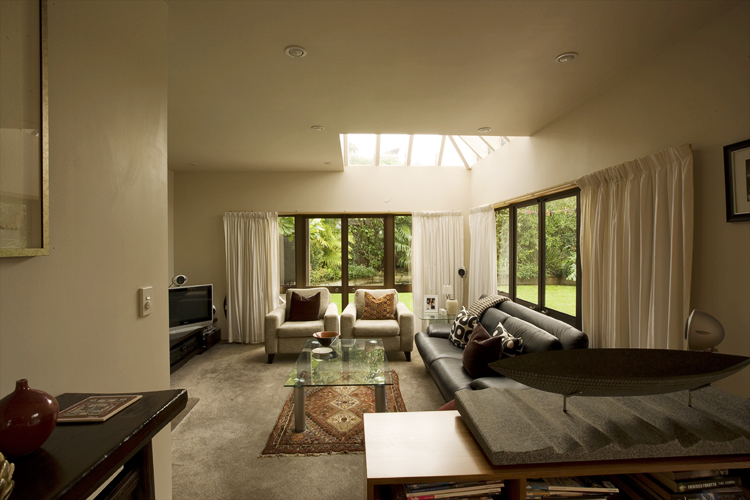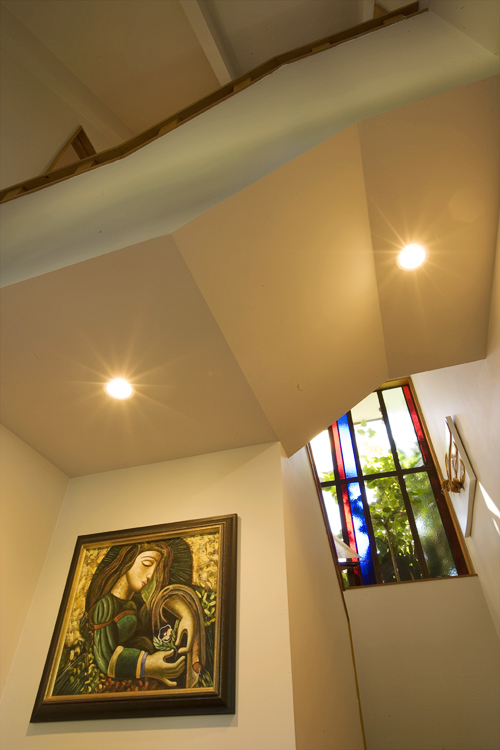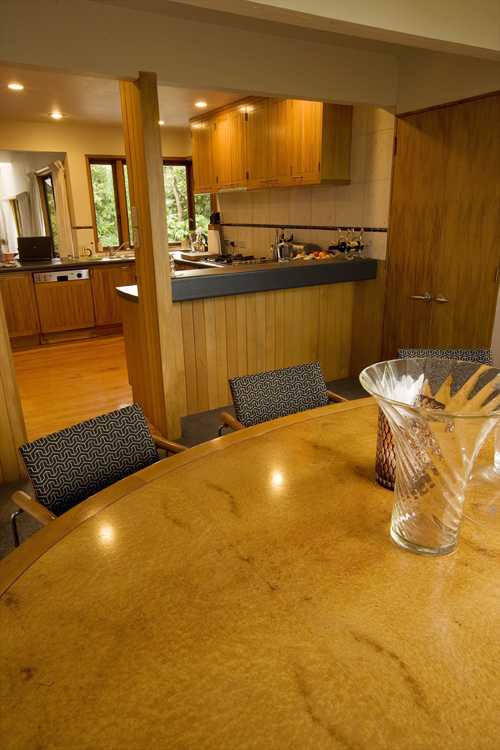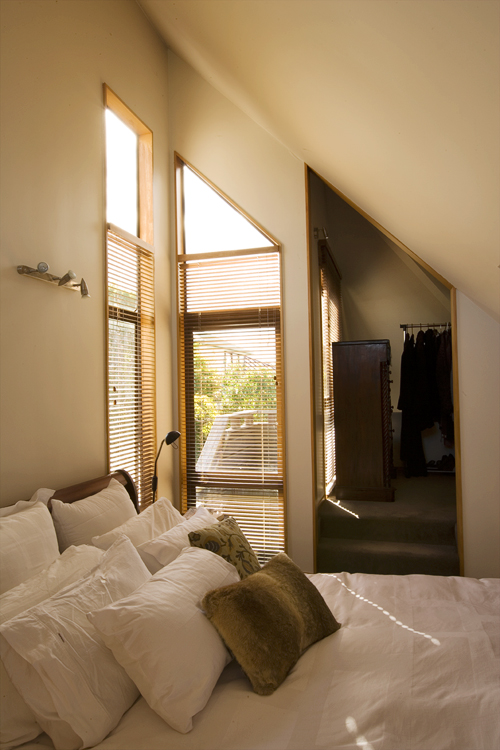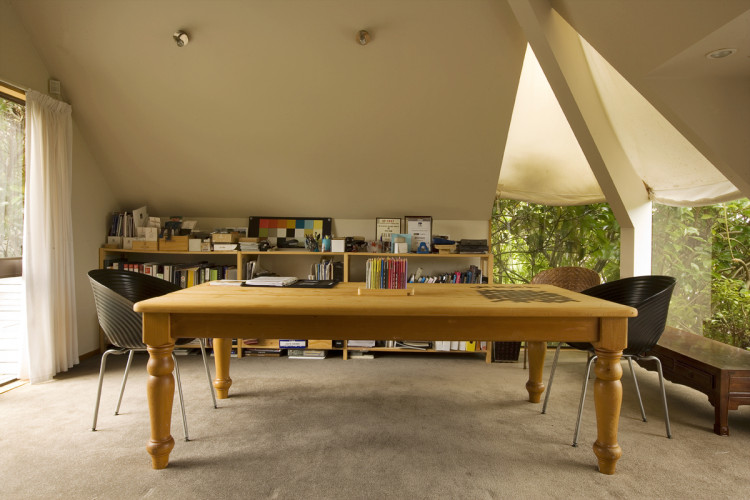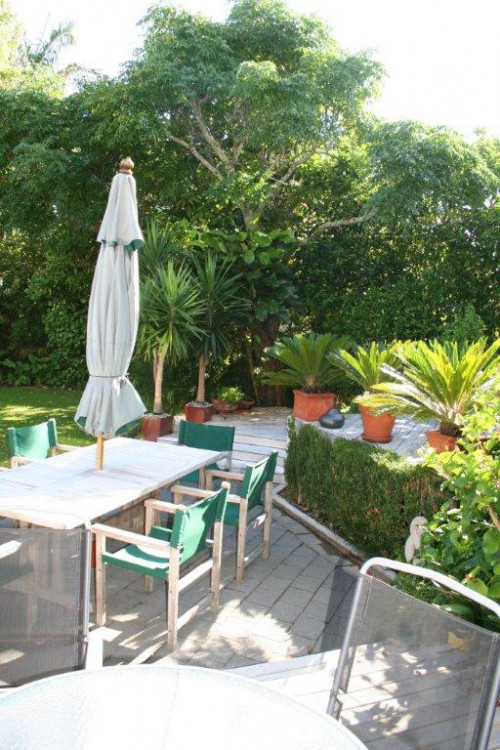 John and Debbie's White House
02 Jun 2011
Do you have a home full of wonderful Resene paint and colour? Send us some snaps by emailing [email protected].
Lighten up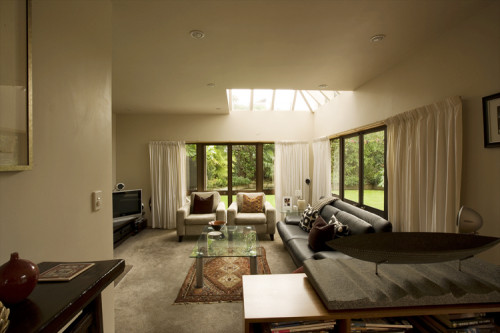 We don't usually feature homes painted entirely white. When we do, many of you lament the lack of colour, but the fact is that the vast majority of home interiors are white. Of course, we love homes that use colour, but white has its place in even the most colourful house. And sometimes, it works just fine all by itself - which is what John and Debbie decided when they repainted their home on Auckland's North Shore. Debbie is actually an interior designer who runs courses in how to use colour, but she felt that white would best complement the many natural timber features of the contemporary house, the outside of which is stained with Resene Bleached Cedar.
For those who think that painting a home white is the easy, lazy option, Debbie says that choosing the right shade of white was actually the hardest part of the interior design. She and John spent a long time - and many Resene test pots - trying to find the shade that would work best, finally settling on Resene Half Sandspit Brown from the Karen Walker Paints collection. "We used ultra low sheen paint for a flatter finish, which gives it a greater depth and adds to the intensity of the colour," explains Debbie. "It naturally changes shade in different rooms and from different angles."
As for choosing the furniture, art and textiles, "It is a home that has quietly evolved," says Debbie. "I do not rush the process; I layer and enjoy each addition. There is always something slightly different and this makes it interesting. One of my favourite projects was the dining chairs - they originally had a very commercial-looking multi-coloured fabric, which meant that you saw the distracting fabric and not the beautiful design of the chairs. Now the fabric compliments the subtle curves and natural beauty of the chairs' classic design."
Which space in the house do you get your greatest satisfaction from, and why? The kitchen. We love cooking together, and sharing our home with friends and family. Everyone loves being in this space - we have to chase them out to cook!
What was the biggest challenge with creating your home interior? Changing the walls from stark white to getting the right white - or the white right! It is now Resene Half Sandspit Brown, which suits and warms the style of the house as well as sits in harmony with the natural timber features.
What is your advice for someone trying to achieve a similar look with their home interior? Architecture, spaces and people will always differ, but a similar feel is easily achieved through the right colours and fabrics.
What are you planning to change/update in your home interior next? The kitchen: the pillar has to go, and we would like a natural stone bench top to lighten and simplify it.
What is your favourite object in the house? The waka, which was a wedding gift from our friends and family. We commissioned Nigel Scanlon to make it, and we keep it in our living space so that it is enjoyed as much as possible.
pictures Architect: John D'Anvers Interior Designer: Debbie Abercrombie http://www.debbieabercrombie.co.nz/ Photography: Dallas Pickering www.dallaspickering.com Get the look: White and light colours tend to show up any marks on walls, so it's worth choosing a flat or low sheen waterborne enamel, such as Resene SpaceCote Flat or Resene SpaceCote Low Sheen, for a more durable and washable finish. To help you choose the right neutral finish for your home, Resene has developed the Whites & Neutrals collection of 360 neutral hues, from white through to black (including the most popular Resene neutrals), available for viewing at Resene ColorShops and Resellers.
Let there be light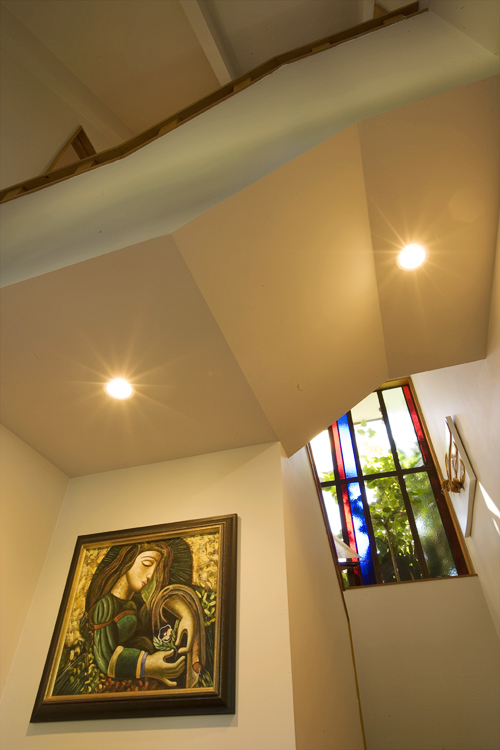 The stained glass window in the stairwell brings colour and light into the space.
Native neutrals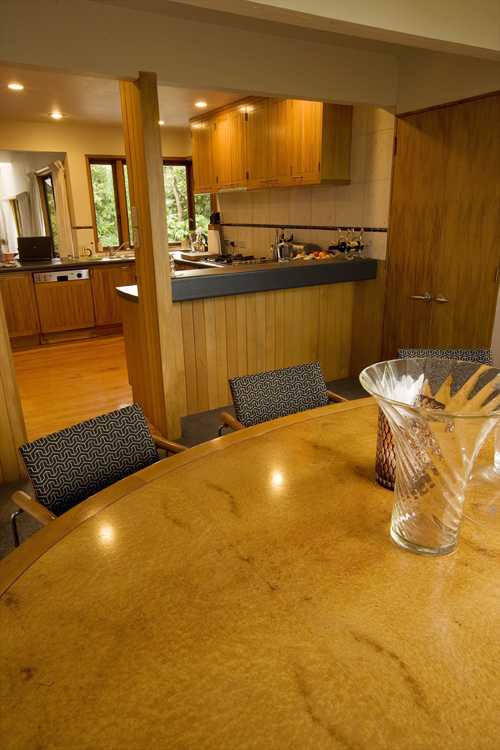 Resene Half Sandspit Brown was chosen to complement the natural timber features of the house.
Walk this way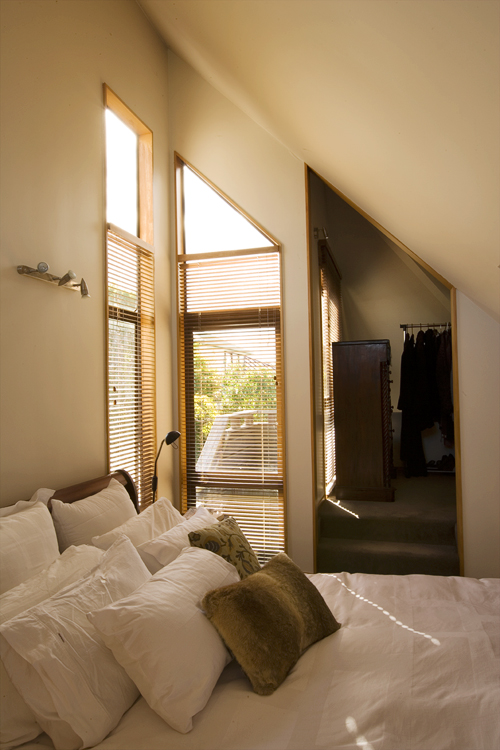 The sunny master bedroom features a large walk-in wardrobe.
Up in the trees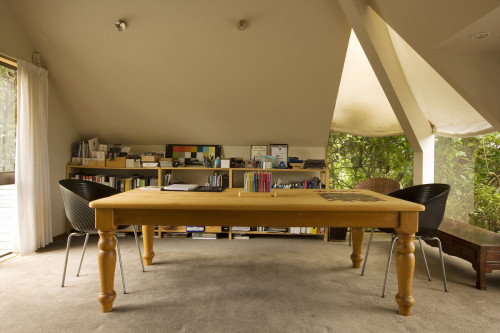 The upstairs loft is perfect as a games room, and feels rather like being in a treehouse.
The great outdoors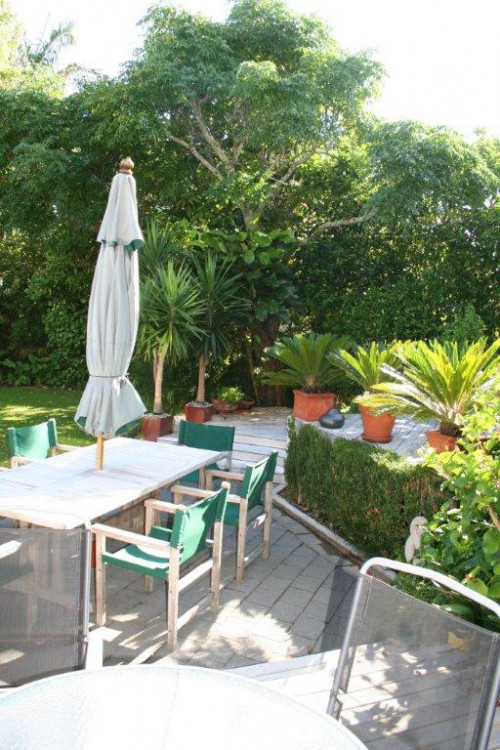 Debbie has added lots of potted palms to the back deck to give it a holiday resort feel.
Resene Half Sandspit Brown
the look
If you're stuck on what
colour to use or need colour
advice, try out the Resene
Ask a Colour Expert service.