►
◄
latest
habitat tv
blog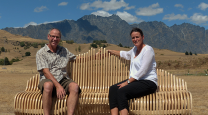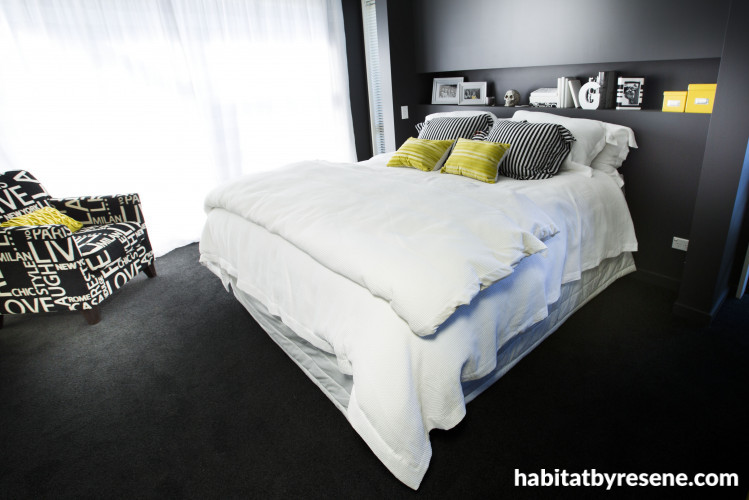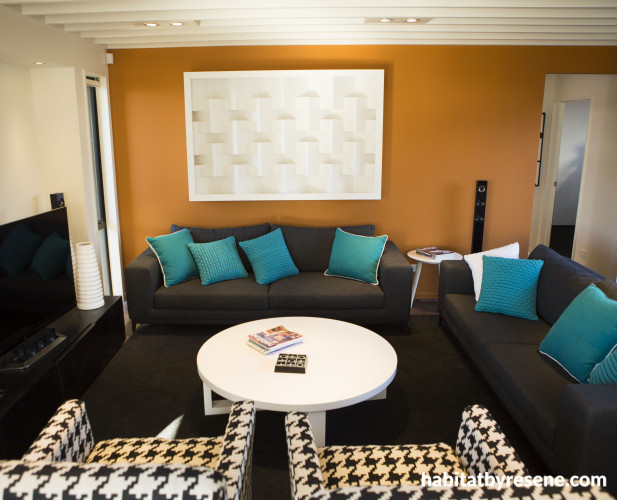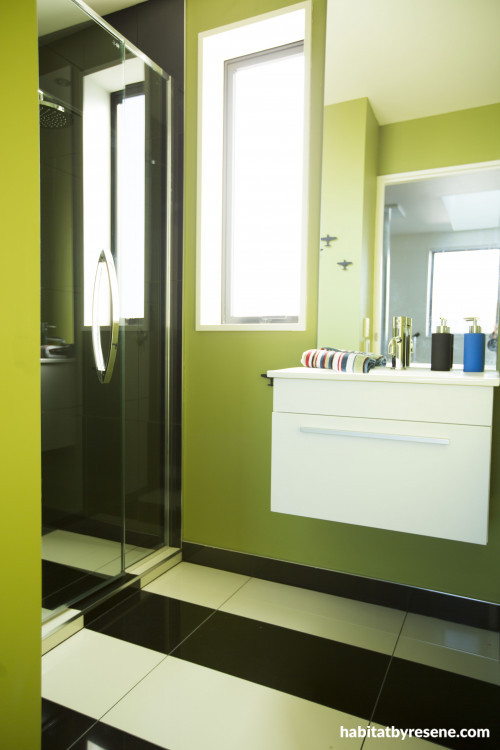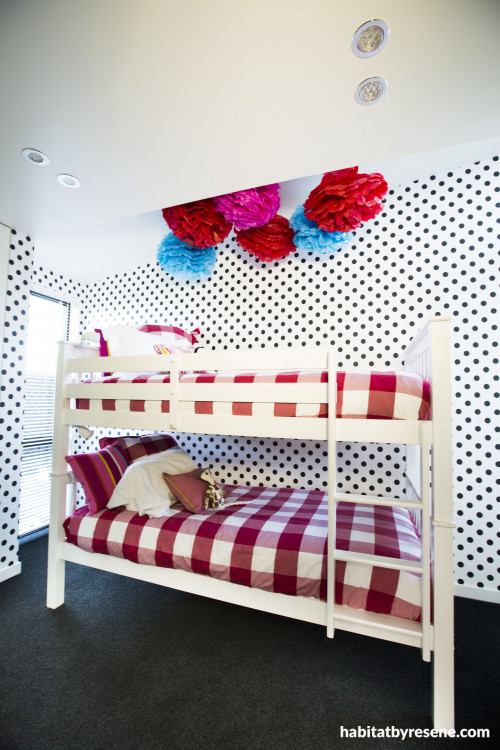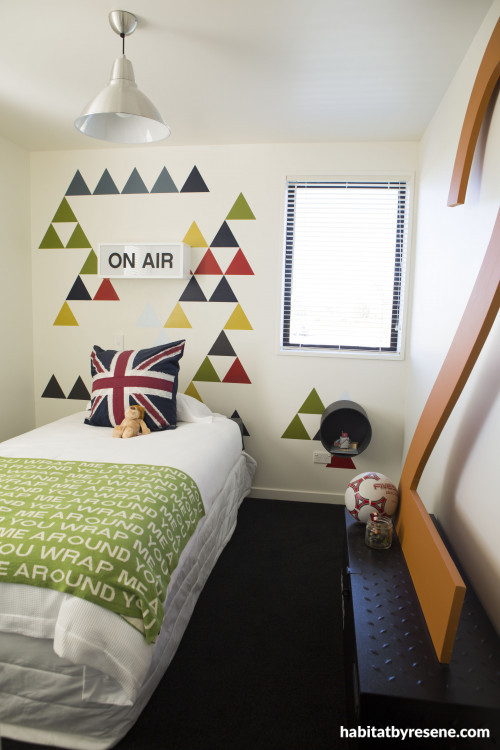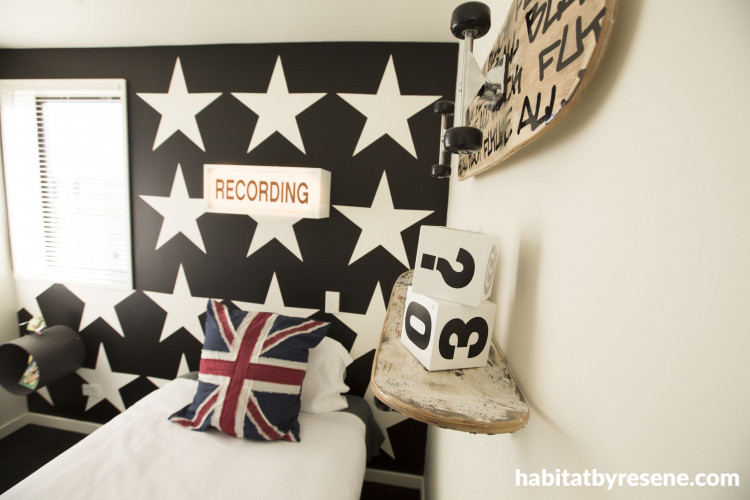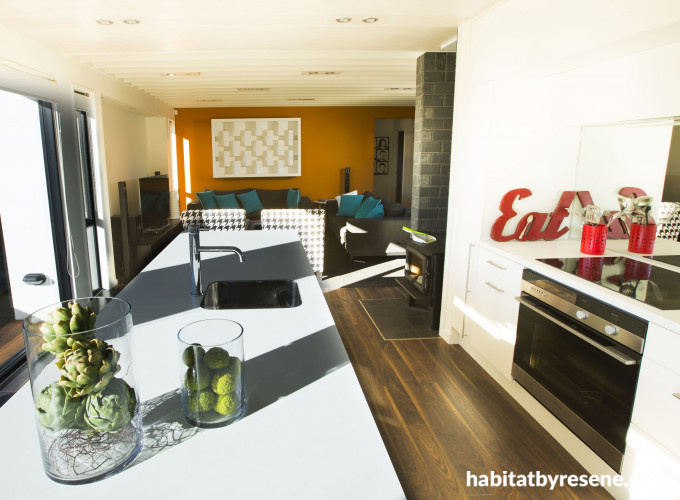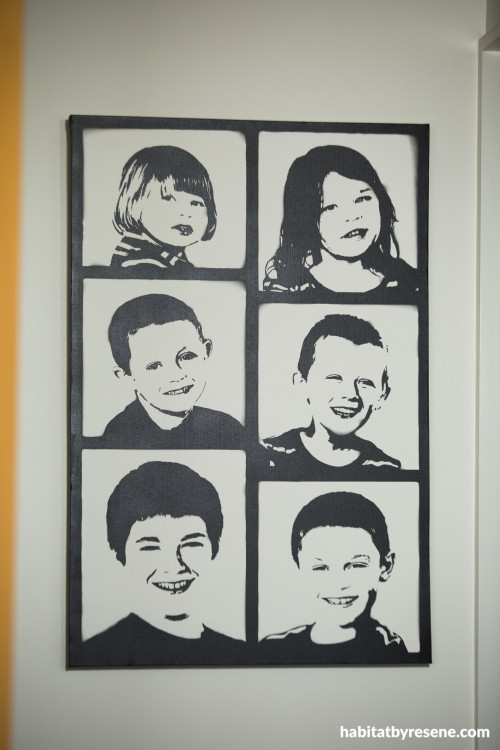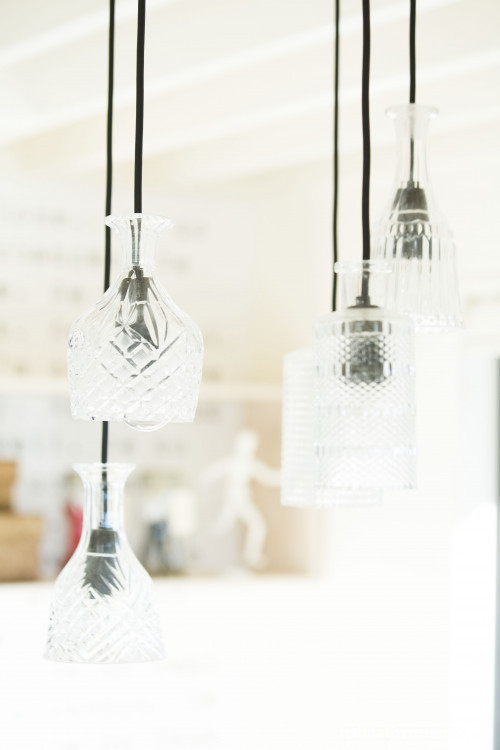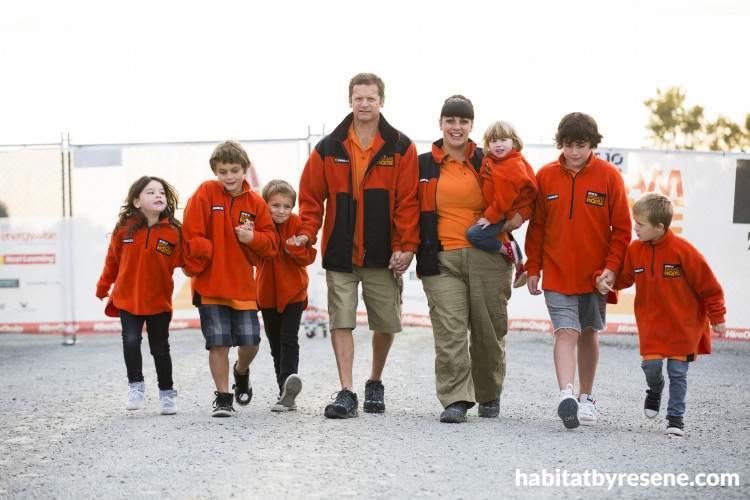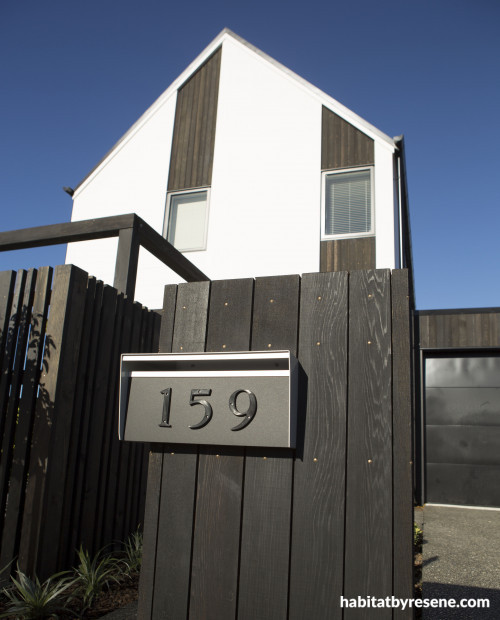 Winners share their trials and joys
Published: 12 Sep 2013
Do you have a home full of wonderful Resene paint and colour? Send us some snaps by emailing [email protected].
From 'hobbit' showers to a dotty girl's room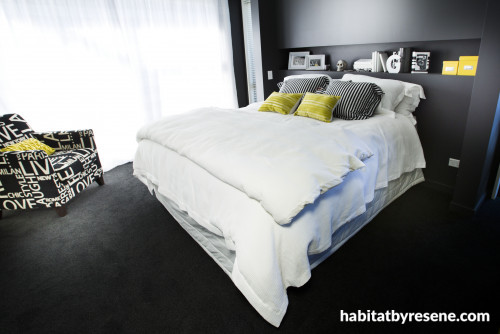 We watched for 10 weeks as two Christchurch families battled it out to win their own home during the recent series of Mitre 10 Dream Home. The two families – Martyn and Sarah Giles and their six children (Orange team) and Amanda Fall and Jay Blair with three children (Black team) – gave it their all to build their dream homes in Kaiapoi north of Christchurch. The Orange team won many of the room challenges and was voted the ultimate winner. Resene was one of the show's sponsors, providing all of the paint for the homes. Toyota and ASB were among other sponsors.
We asked Sarah and Martyn about their experiences, including Sarah's favourite colour which was Resene Fuscous Grey used in their master bedroom, above.
What was the biggest challenge during the house project?
Bathrooms were definitely the biggest challenge. So much went wrong in that weekend! It was extremely stressful as it was a tight space to work in and we made a major mistake. We learnt you must plan and that making a mistake in a bathroom may mean it is harder to fix! I am referring to our hobbit showers [where the shower rose was set too low].
Which area did you most enjoy working on, and why?
Our children's bedrooms. It was such a challenge having five bedrooms and it was such an amazing feeling on site as everyone was there to help create amazing spaces for our children. We will be forever grateful to everyone who helped. We made some really cool stencils in the rooms using a variety of Resene colours to make the rooms really fun. The paint effect turned out awesome and gives the room a sophisticated feel. We are also in total love with our little girl's room; we love the polka dots!
Would you have done anything differently?
We love our lounge. The Resene Moroccan Spice paint on the wall is to die for! But I think we would put a few more personal pieces in the room if we were to do that space again. Marty thinks he would go for a bigger television! Hehe.
What is your favourite decorating colour and why?
Our designer Ashley Morgan encouraged us not to be afraid of colour and I am so glad we listened. The Resene Kombi in our children's bathrooms is so fun and makes the areas pop! But my favourite was the Resene Fuscous Grey in our master bedroom. It makes the room feel elegant and a really special space for Marty and me.
A sizzle of orange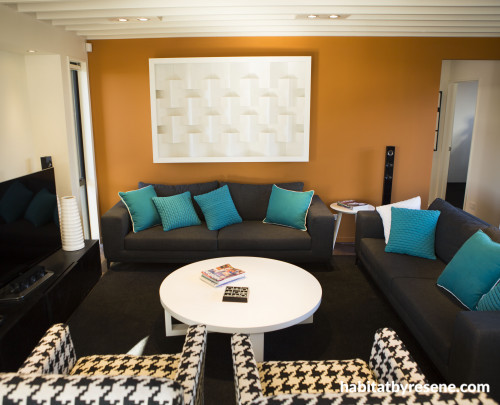 A sizzle of colour was added to the living room with a feature wall in Resene Moroccan Spice. Other walls are finished in Resene Half Villa White.
And a pop of green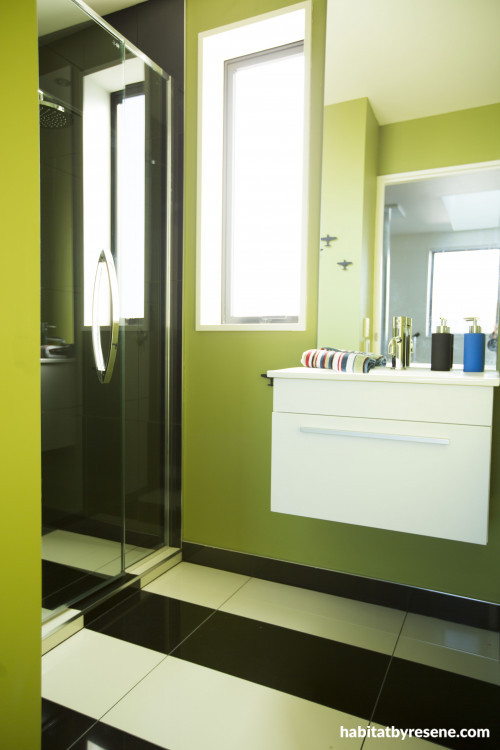 The children's bathrooms feature a splash of Resene Kombi – "it's so fun and makes the areas pop," says Sarah.
Going dotty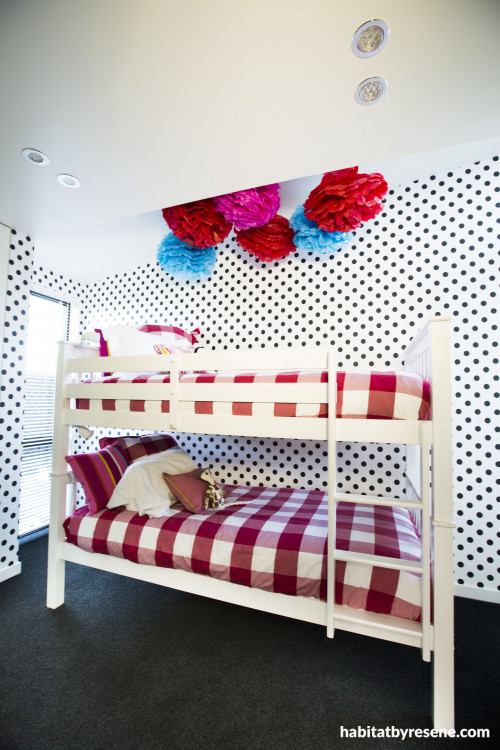 Sarah loves the polka dot wallpaper (Schoner Wohnen 2011 2252-14), available from Resene ColorShops, used in her daughter's room.
Getting creative with triangles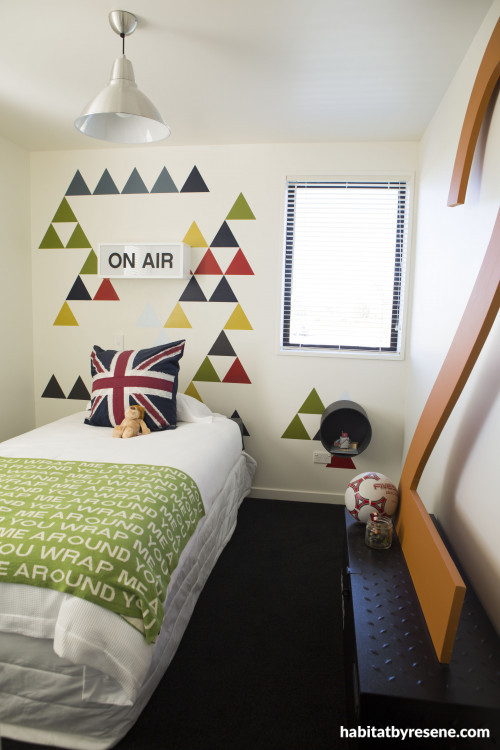 A colourful triangular pattern in this child's room was created with a variety of Resene testpots.
Stars in their eyes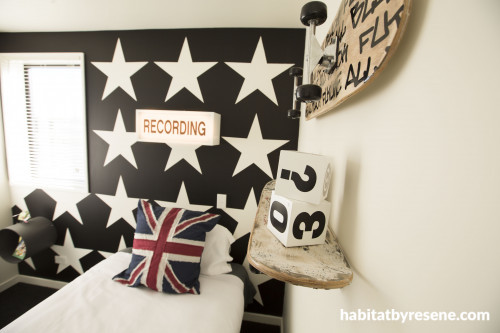 In another bedroom, white stars were painted in Resene Half Villa White on a background of Resene Black. Fun decorative details included a skateboard shelf and quirky 'Recording' light.
Character meets contemporary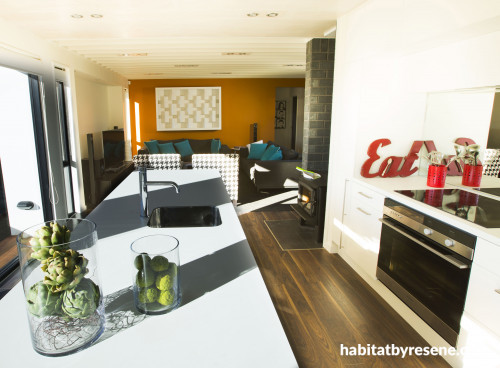 The kitchen features a mirrored splashback that bounces light around the room, a firebox and a blonded ceiling finished in Resene Colorwood Whitewash. The walls were painted in Resene Half Villa White with a view through to the orange Resene Moroccan Spice walls in the living room.
Personalised art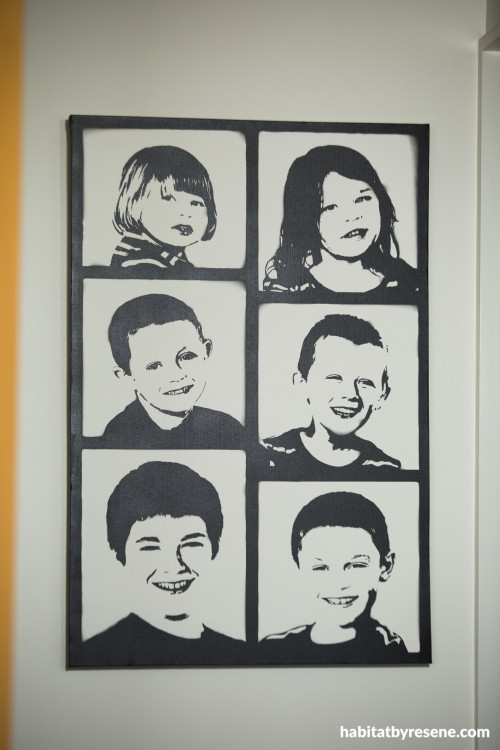 A lovely personalised artwork based on the children's portraits graces the hall wall, which is finished in Resene Half Villa White.
Touches of vintage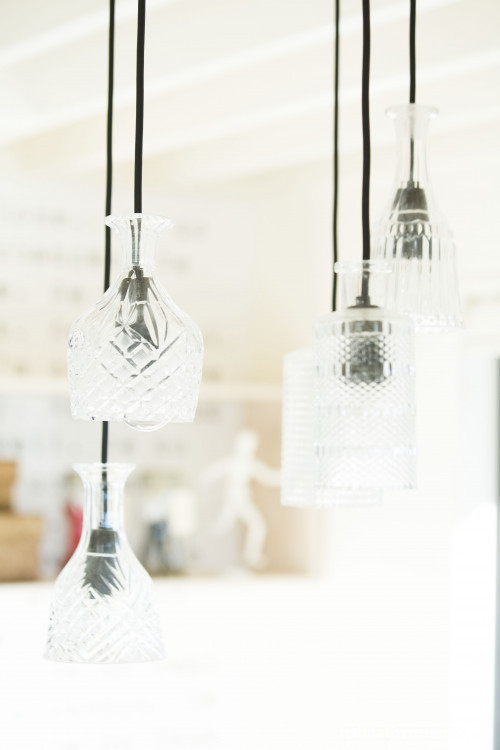 Gorgeous recycled lights are a very creative feature of the kitchen, bringing a touch of vintage to an otherwise contemporary space.
The winning team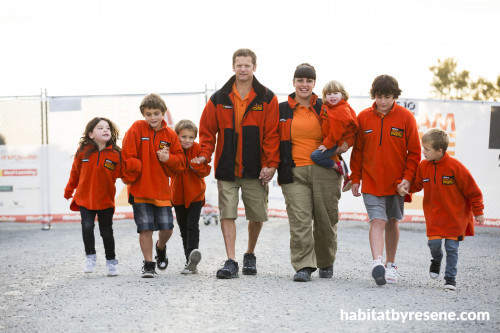 The winning Orange team, aka the Giles family of parents Martyn and Sarah and their six children, four of whom are fostered.
Smart and welcoming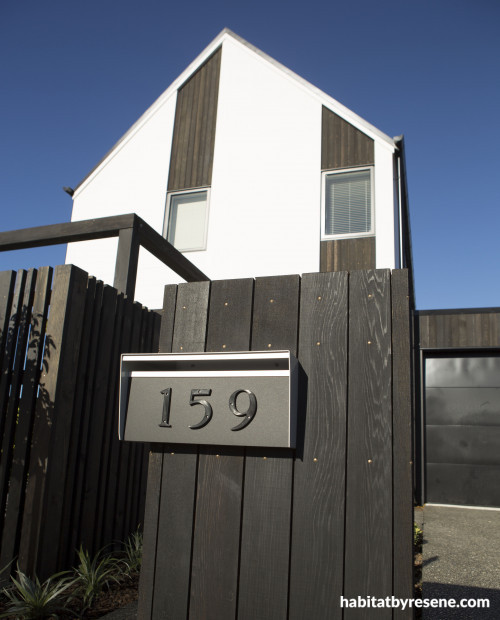 The exterior cladding of the house includes vertical weatherboards finished in Resene Waterborne Woodsman CoolColour tinted to Resene Pitch Black, as is the fence.
the look
If you're stuck on what
colour to use or need colour
advice, try out the Resene
Ask a Colour Expert service.