►
◄
latest
habitat tv
blog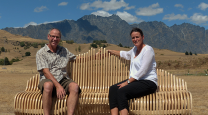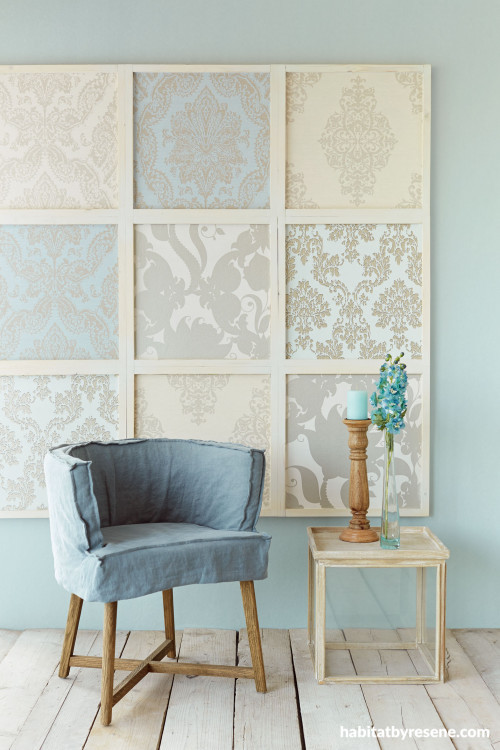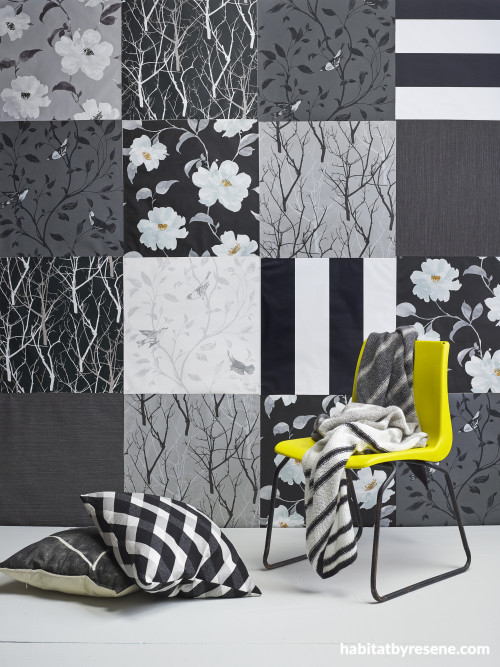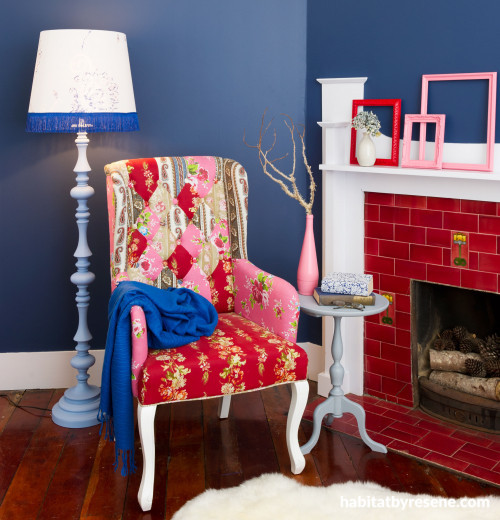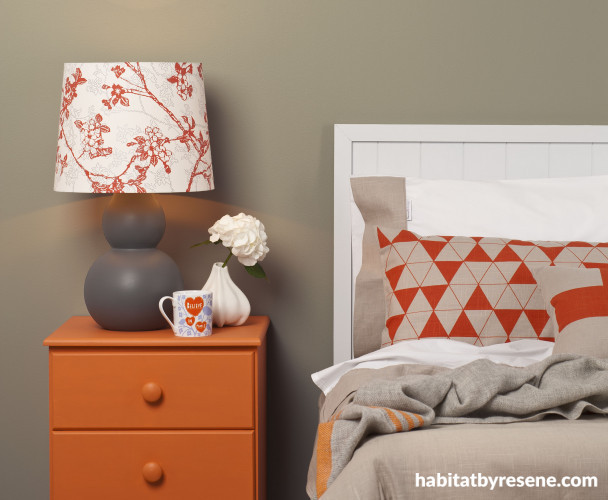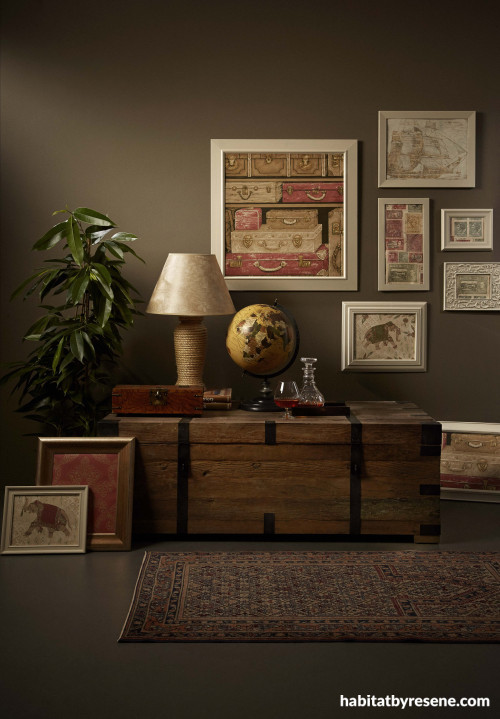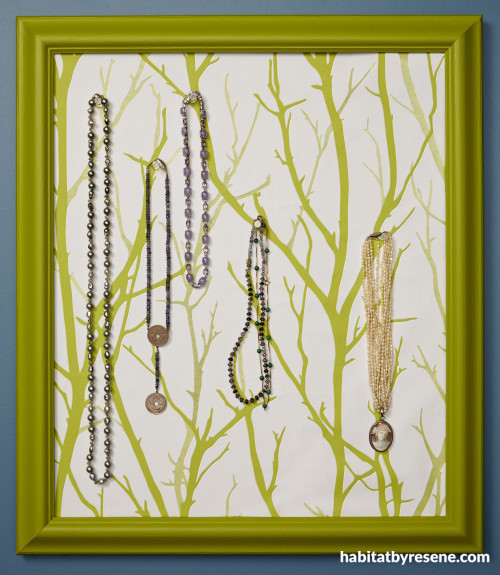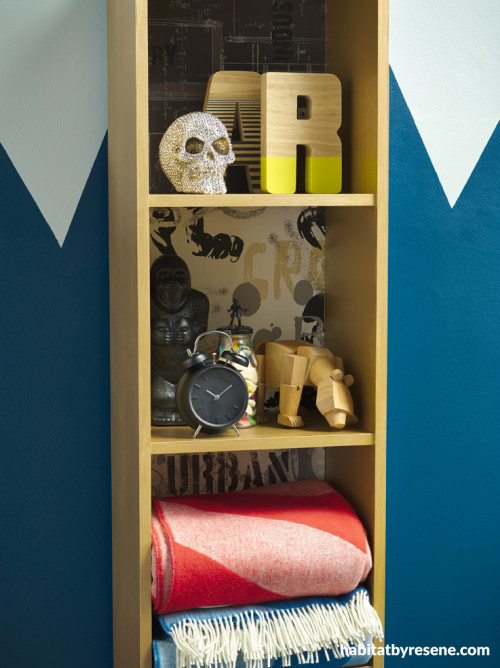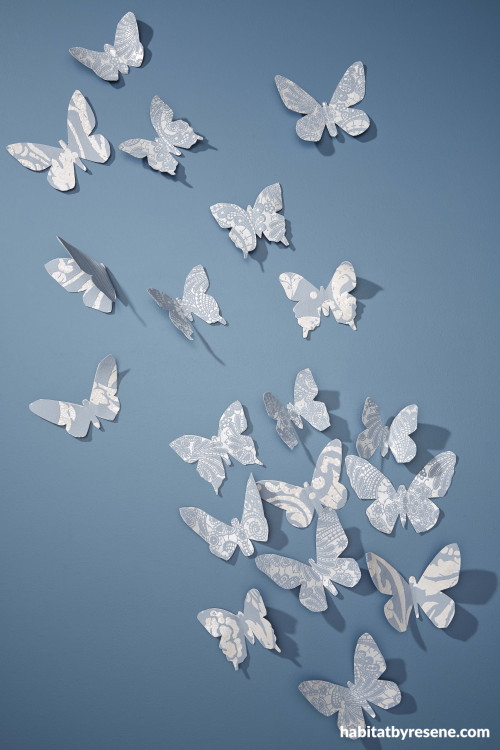 Wonderful ways with wallpaper
It's no great revelation that wallpaper has become a go-to component of modern interiors. There is so much choice available in the Resene ColorShop wallpaper library, and in colour and pattern, from faux finishes to over-blown prints, retro looks and textural finishes.
Distinctively designed wallpapers are perfect to use as feature walls, complemented by your choice of Resene paint. Or use them for a whole-room effect.
But… that's not where using wallpaper stops. How about using wallpaper as artworks, to cover books, to make a lamp shade, and much, much more.
Be inspired by our examples, and let your imagination run wild.
Did you know… that if you can't find the right mural or wallpaper to suit your decorating plans, you can create your own using Resene WallPrint? Simply upload your high-quality photo or choose from a gallery of images, adjust the scaling then have it printed onto wallpaper. See www.wallprint.co.nz.
Published: 27 Nov 2014
Do you have a home full of wonderful Resene paint and colour? Send us some snaps by emailing [email protected].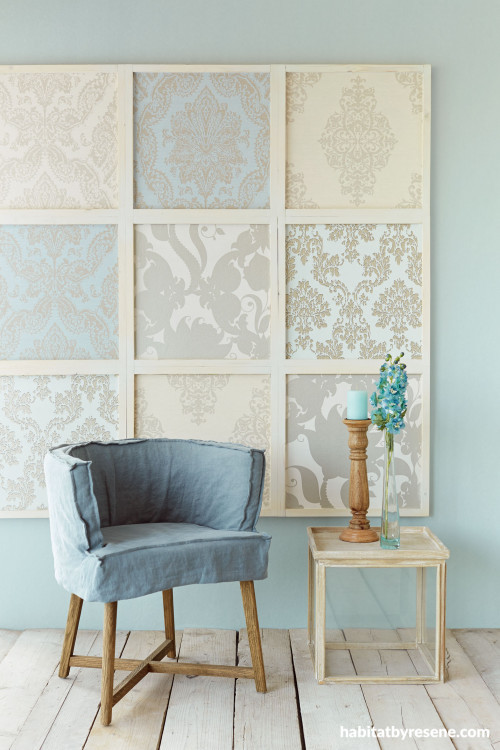 Use nine wallpapers from the same collection to create an oversized framed artwork. These are from the Eijffinger Charm collection available at Resene, top row code 331211, 331208, 331200; middle 331250, 331241, 331208; bottom 331241, 331221, 331250. A wall of Resene Reservoir and a floor in Resene Whitewash from the Resene Colorwood range complete this summery setting.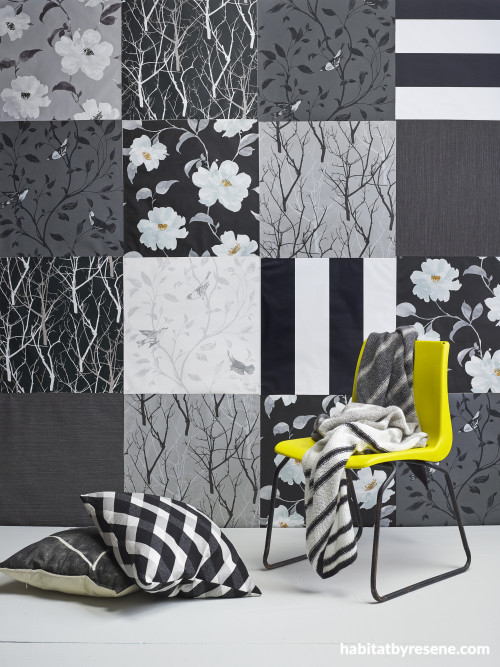 Here's the same idea but with a slightly different execution. A whole feature wall is papered in a grid of papers using a monochromatic scheme of black, white and silver as the unifying thread. The papers are available at Resene. The codes are, top row, 798968, 25677, 25674, BN48299; second row 25675, 798975, 25678.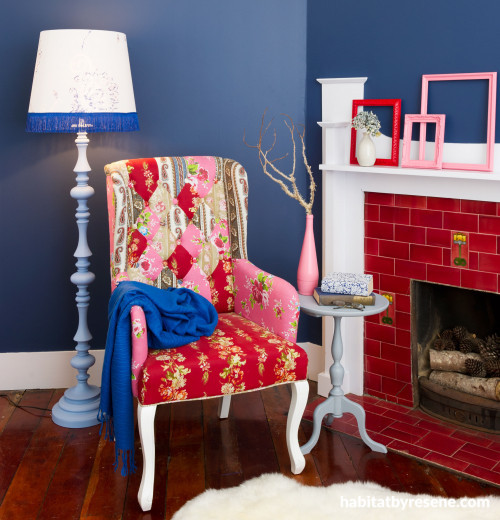 A standard lamp painted in Resene Zephyr is topped with a wallpaper lampshade (made by Eunice Taylor using Bloomsbury House 25440), while one of the books on the Resene El Nino side table is covered in wallpaper (Bloomsbury House 25448 wallpaper). The wall is in Resene True Blue, the mantelpiece is in Resene Half Breathless and the frames are in Resene Glamour Puss, Resene Smashing and Resene Bambina.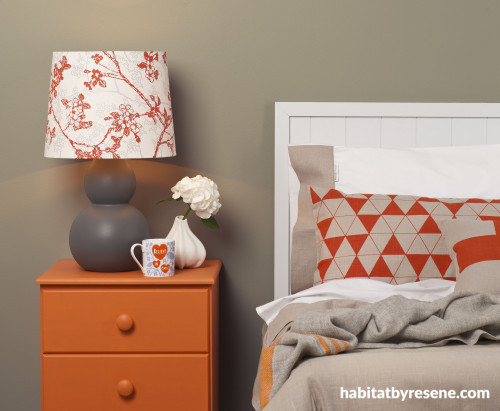 This bedside lamp shade is also wallpaper (Chancran 46021 made by Eunice Taylor). The walls are Resene Quarter Evolution, the headboard Resene White Thunder, the lamp base is Resene Half Baltic Sea and the side table is Resene Sebedee.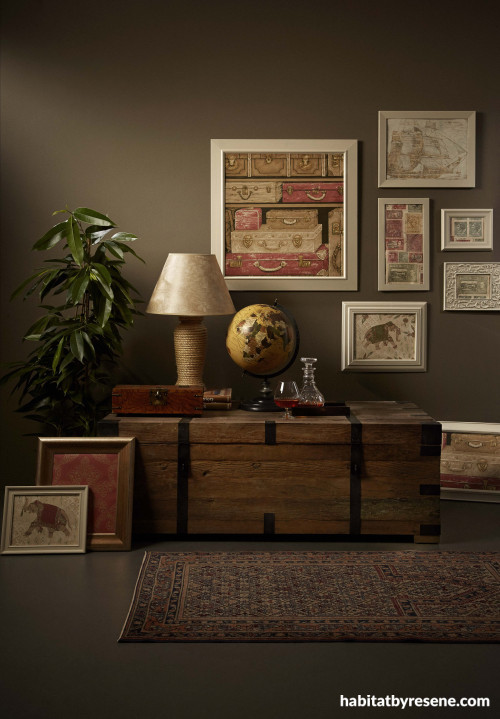 With its range of evocative and nostalgic designs – Indian elephants, postcards, stamps, maps – we turned the delightful wallpapers from the new Passport collection from Resene into artworks, placing them into a mix of different styled and shaped frames. The wall behind is painted in Resene Triple Arrowtown while the frames are in Resene Half Parchment.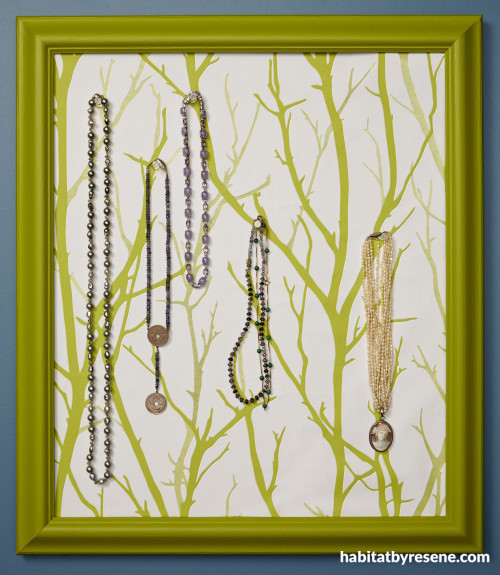 Here's another example of a framed wallpaper but this time used as a jewellery hanger. The wallpaper is Manhattan 268327, available at Resene, and the frame is painted in Resene Impromptu.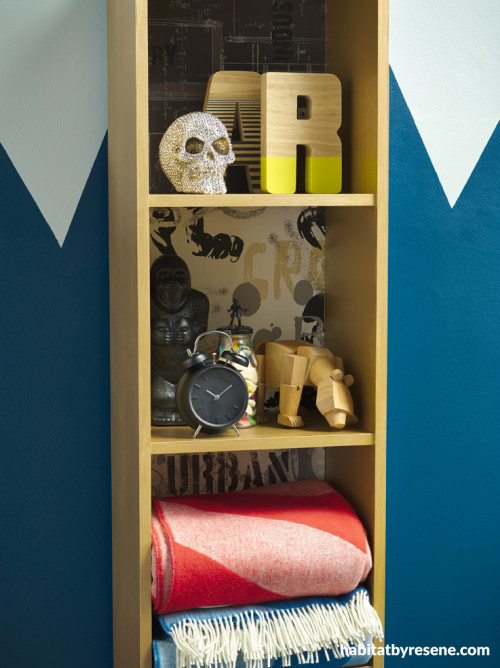 These shelves are perfect for a teen bedroom. Painted in Resene Solid Gold from the Resene Metallics and Special Effects range, the back wall of the shelves are covered in papers from the Boys & Girls 4 wallpaper collection. The codes are, top 9936242, middle 936261 and bottom 935531.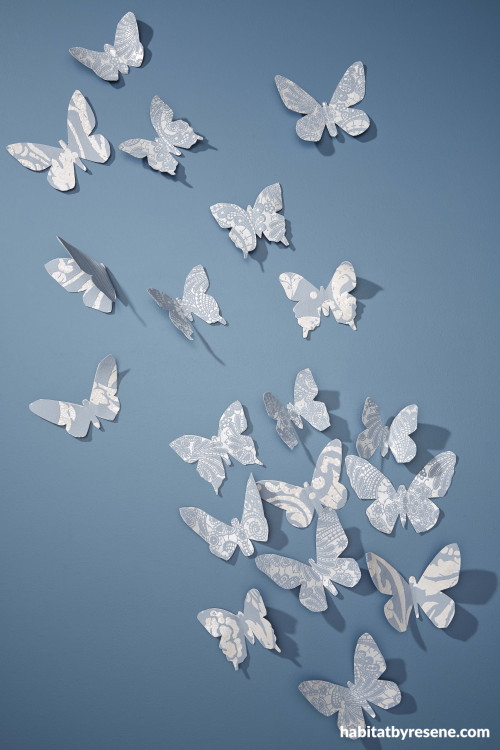 A flurry of paper butterflies is made with wallpapers from the Camargue collection available at Resene, and set free over a wall painted in Resene Seachange. Codes are 48653, 48648 and 486621.
the look
If you're stuck on what
colour to use or need colour
advice, try out the Resene
Ask a Colour Expert service.