►
◄
latest
habitat tv
blog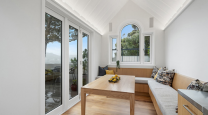 Master Builders' Chief Executive David Kelly shares his tips for building in the challenging climate.

Planning... more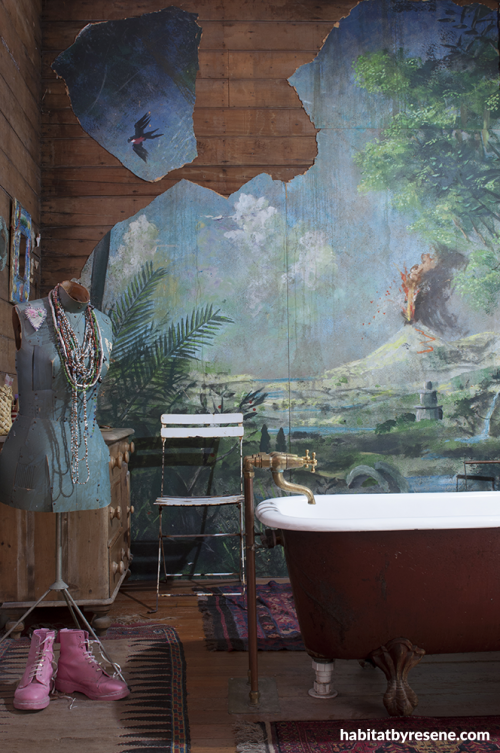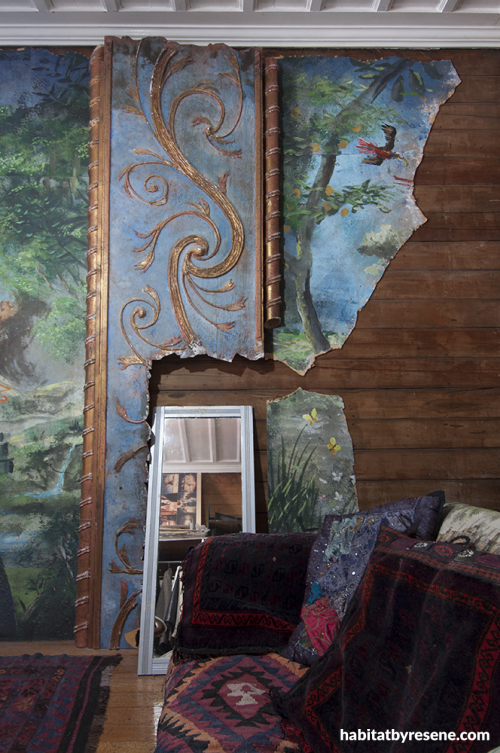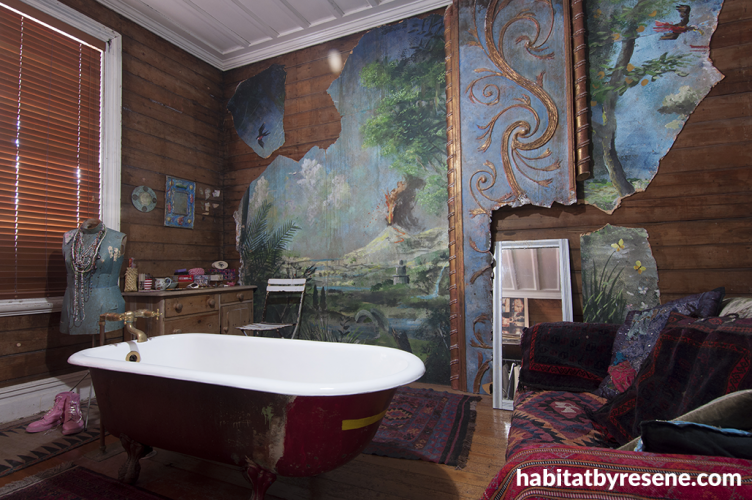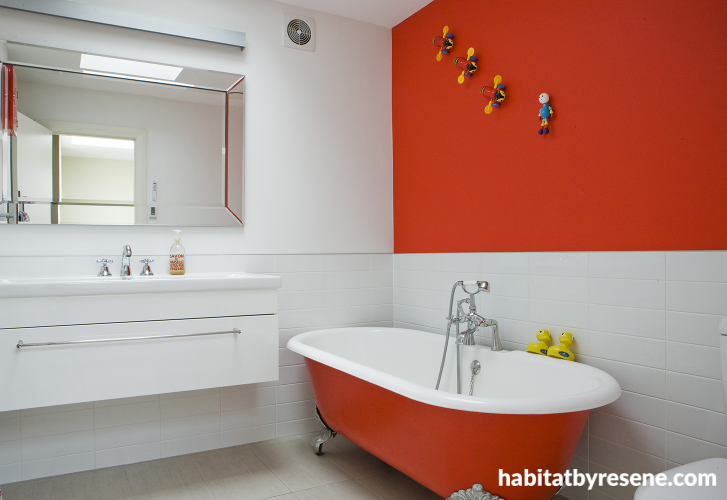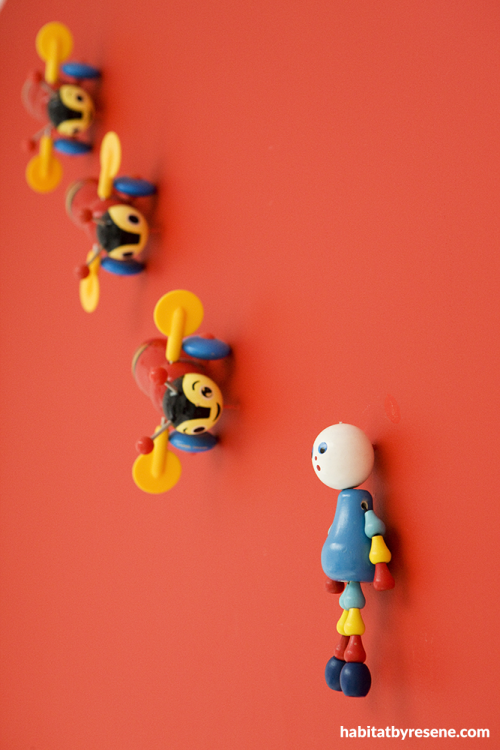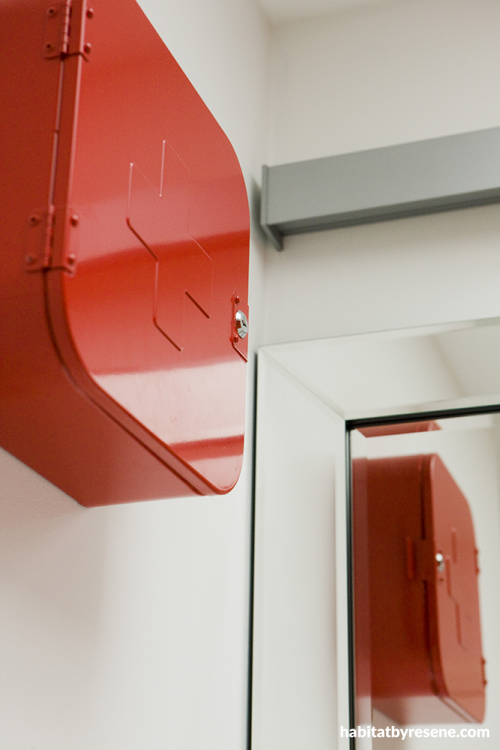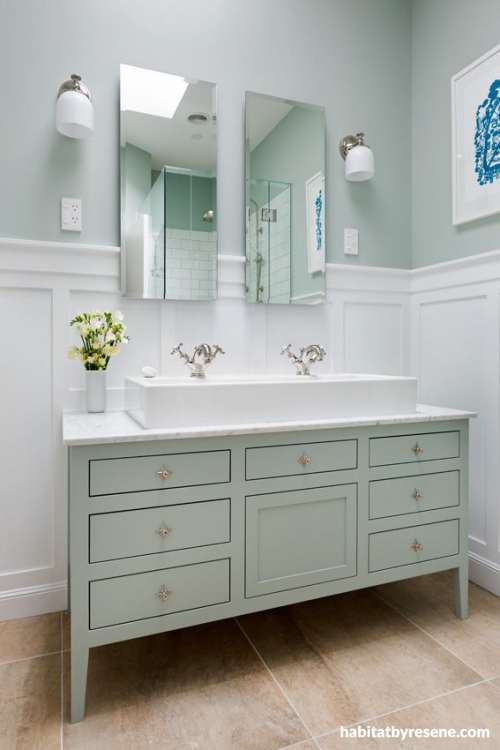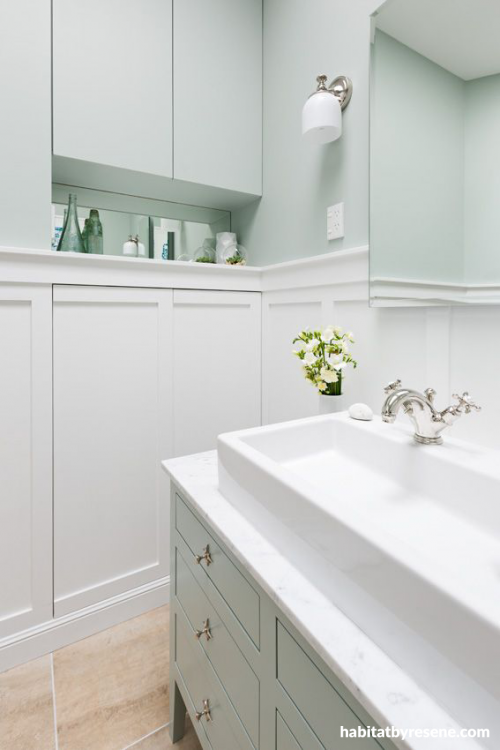 3 beautiful bold bathrooms
Why should a bathroom be plain? Just because it's normally a small room, or there for a practical use, doesn't mean you can't have a bit of fun. In fact, ensuites by their very nature are private spaces so you can afford to go all out with your ultimate decorating fantasy in an ensuite, and no-one will ever know.
Here are three very specifically decorated bathrooms – one red, one elegantly French, and one… well, decide for yourself. It's certainly not the norm.
And here are some colour tips from designer Debra DeLorenzo.
Best bathroom colour tips
When it comes to bathrooms and kitchens, designer Debra DeLorenzo sees paint as a fashion accessory. "New paint or wallpaper can make such a dramatic change, and all in just a weekend. I have a client who changes the colour of her kitchen walls twice a year either for a fashion colour or one to reflect the season."
Here are her tips for colour in the bathroom:
Keep the fittings and tiles neutral, and then change out the walls with new paint or wallpaper to keep the look fresh. You can get 20 years out of classic tiles and fittings – and they're the expensive items.
Likewise, change out your accessories and artwork for a new look.
Stay away from lolly colours like bright turquoise, unless it's a children's bathroom. Choose a muted version of a colour for a more elegant look.
Watery green colours work well in bathrooms. Try Resene Cut Glass, Resene Tasman, Resene Linen or Resene Coriander.
Bathrooms within the same house don't have to match. An ensuite is best if it co-ordinates with the colours and look of the master bedroom, rather than the main bathroom.
Published: 23 Jun 2016
Do you have a home full of wonderful Resene paint and colour? Send us some snaps by emailing [email protected].
All about the theatre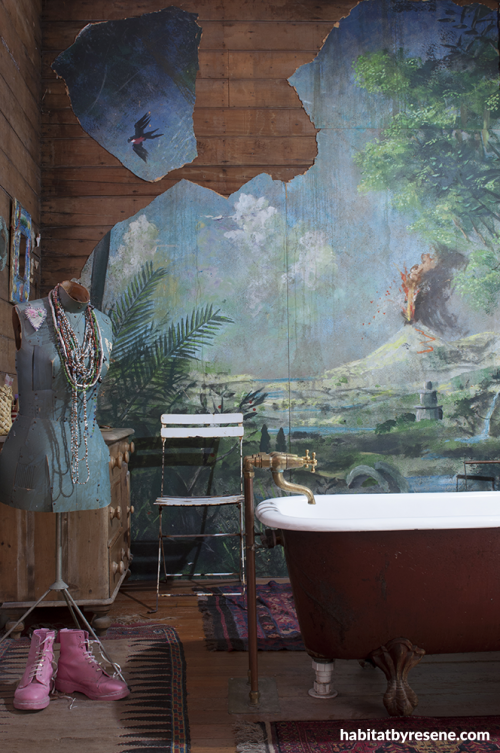 Set designs for theatres are normally temporary affairs. Not so for this spectacular artwork, designed and painted in Resene paints by Tony Geddes for a production of Cabaret at the old Court Theatre in Christchurch.
Created to look like a 19th-century mural, it now graces the bathroom of his and wife Toni's old 1875 cottage in Lyttleton, and set the theatrical tone for the rest of the room.
pictures
Juliet Nicholas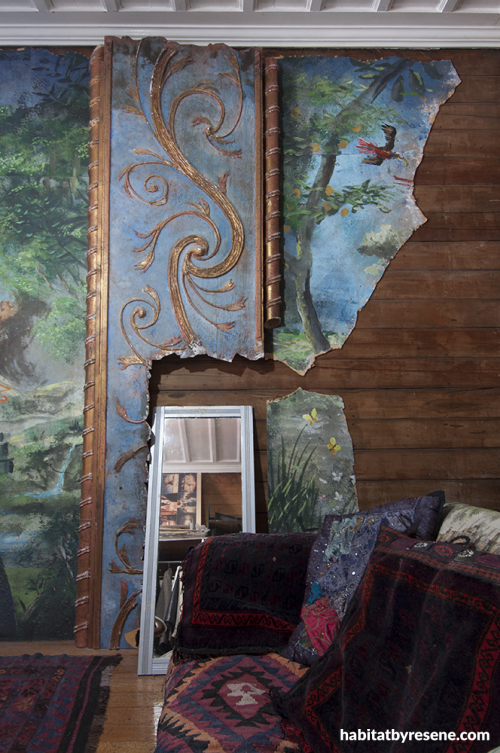 The mural is laid straight onto the original tongue-and-groove panelling, which has been protected with Resene AquaClear.
pictures
Juliet Nicholas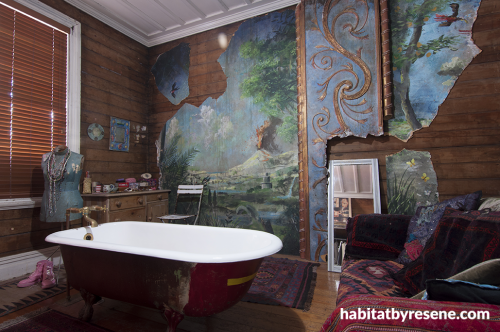 High ceilings add to the drama, while the timber floors are simply covered with oriental rugs. A clawfoot bath with a rusty exterior is joined by an antique brass tap, a dressmaker's dummy, old outdoor chair and a chest of drawers.
It's still a work in progress, says Toni, with the next job to paint the outside of the bath in Resene Black. "I think it's time the rust should go."
pictures
Juliet Nicholas
Red red red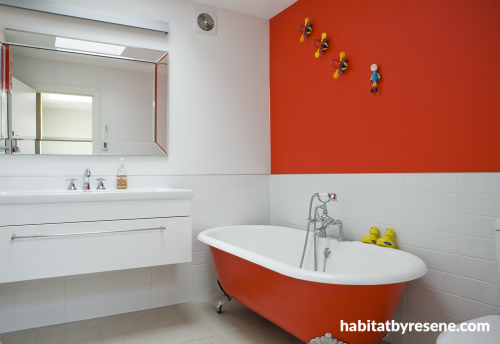 As part of a wider renovation plan, designer Debra DeLorenzo refreshed this bathroom with a lick of Resene Bright Red paint, inspired by the existing bright red clawfoot bath. Other walls in the bathroom are Resene Double Alabaster.
pictures
Nicola Edmonds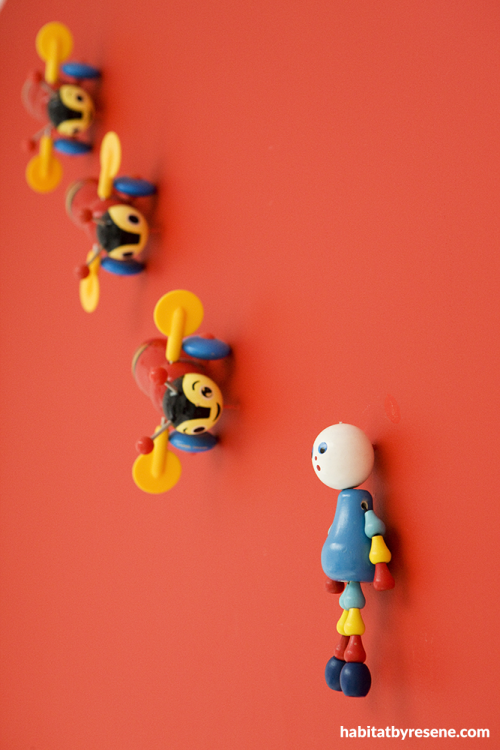 The bathroom is used by two young girls, so adding a row of 'flying' buzzy-bees and a Mary Lou doll on the wall was an apt way to accessorise.
pictures
Nicola Edmonds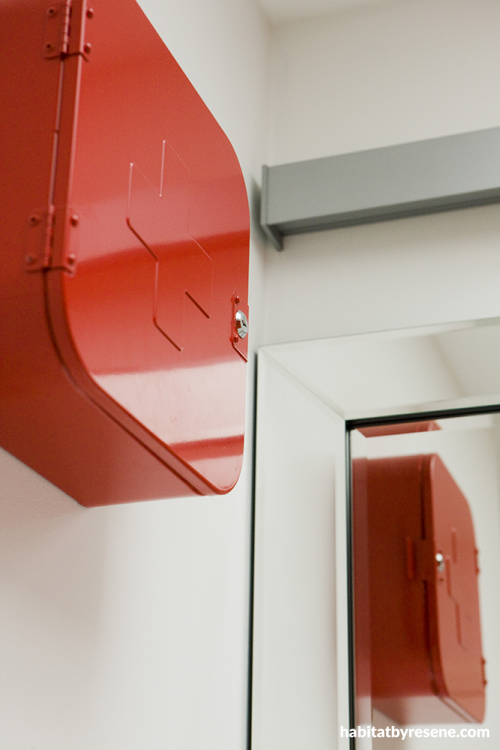 A Red Cross cabinet is another quirky addition.
pictures
Nicola Edmonds
Adding the sparkle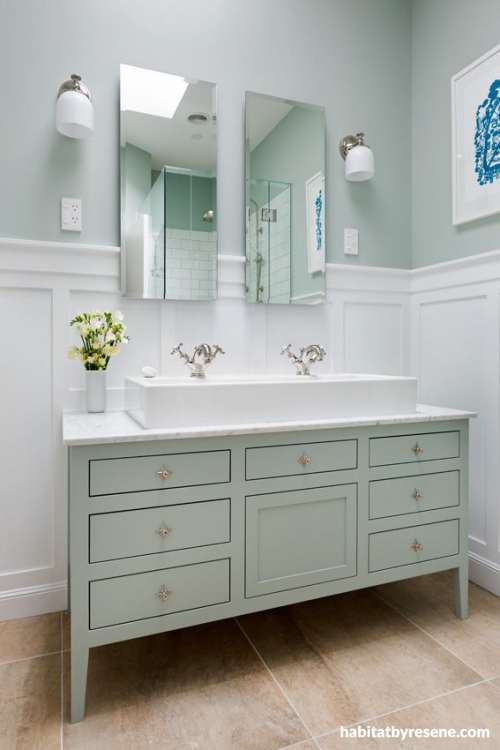 Keeping with a traditional style, designer Susan Templer added a contemporary twist with a clean, fresh colour palette of Resene Half Robin Egg Blue and Resene Quarter Black White panelling to this bathroom. The custom designed vanity, in the same soft green of the walls, is a perfect complement to the bright white panelling and fixtures.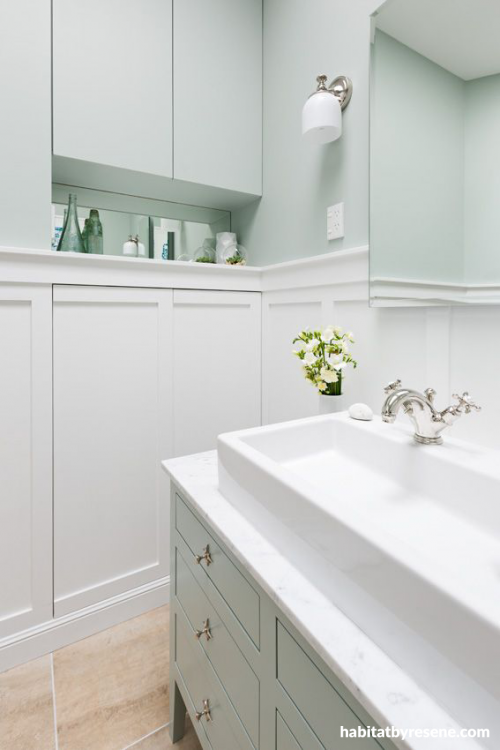 The modern, trough sink is wide enough for two, and the very traditional taps marry the two styles with maximum practicality. To the side of the vanity, recessed cabinets disappear visually but contain loads of storage space.
The shower area was challenging in what is an odd-shaped room but creative use of space makes this traditional style shower enclosure quite special.
Resene Half Robin Egg Blue
Resene Quarter Black White
the look
If you're stuck on what
colour to use or need colour
advice, try out the Resene
Ask a Colour Expert service.