►
◄
latest
habitat tv
blog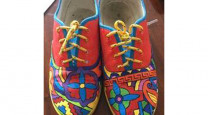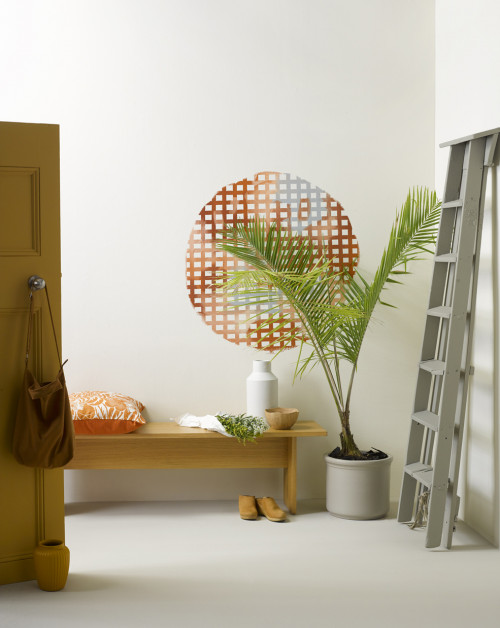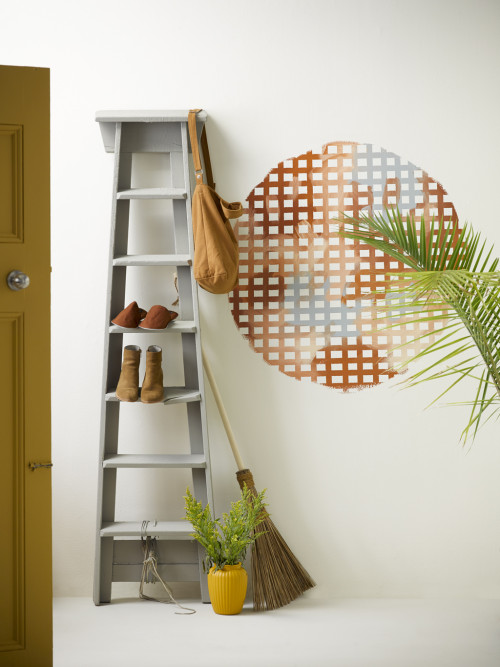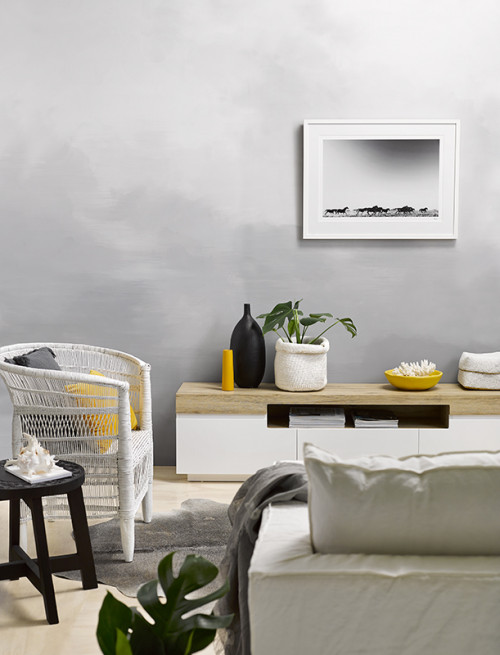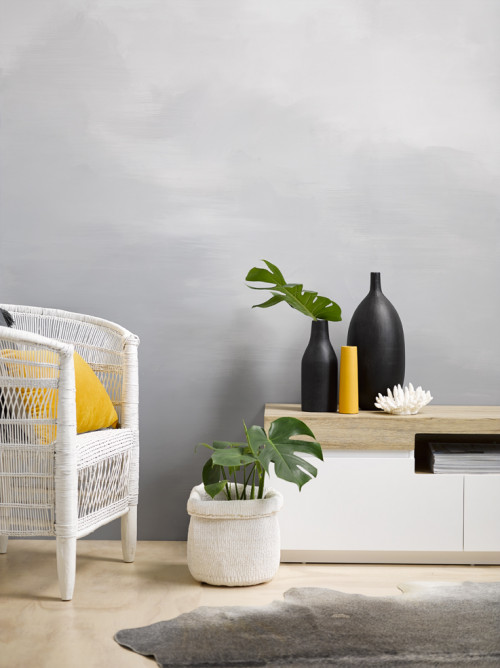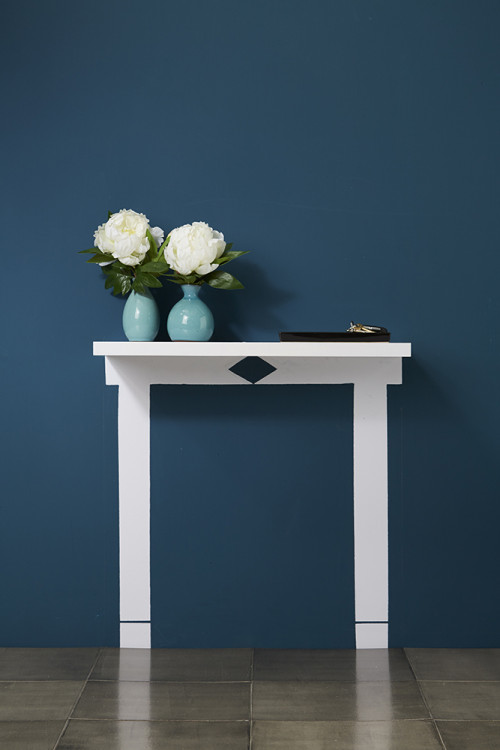 3 clever ways to beautify blank walls
30 Nov 2017
Get out the paint brushes and put on your DIY hat. These clever ideas using Resene paint will inspire you to think outside the box and get decorating your blank walls. And did we mention how easy they are to recreate?
When it comes to statement walls, you'll often find them in bedrooms, living rooms and the entrance/hallway. The latter is an especially great place to lend your artistic touch, as often it can become a sparse space without much love given to it. Yet we spend so much time passing through hallways... and the entrance is the first thing our guests see when visiting our home. It's worth putting just as much time in decorating those areas as the rest of the house.
These ideas cover all three spaces, with ways to bring personality and style to the rooms using clever yet simple painting tricks.
Do you have a home full of wonderful Resene paint and colour? Send us some snaps by emailing [email protected].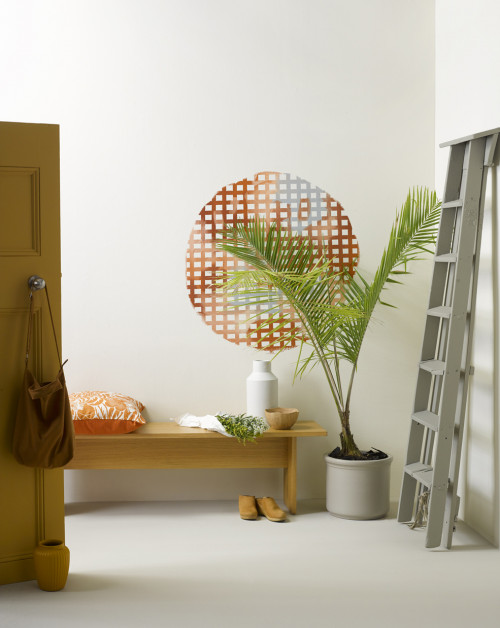 You can't go past this cool DIY artwork for the hallway, painted straight onto the wall.
Using a few Resene testpots and a roll of masking tape, roughly paint various colours onto the wall in a circular shape. Then, place a grid of masking tape on top and paint the entire wall in a neutral colour – we used Resene Quarter Spanish White.
Peel off the tape and you'll reveal your artwork.
pictures
Wendy Fenwick, styling by Gem Adams.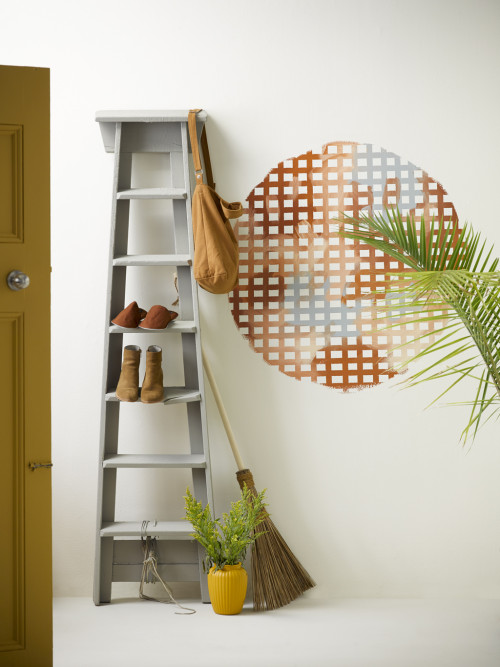 To create this gridded artwork, stylist Gem Adams used Resene Rumour Has It, Resene Desperado, Resene Dawn Chorus, Resene Popcorn and Resene Dusted Blue.
The floor is painted in Resene Eighth Arrowtown and the front door is painted in Resene Tussock. The wall is Resene Quarter Spanish White.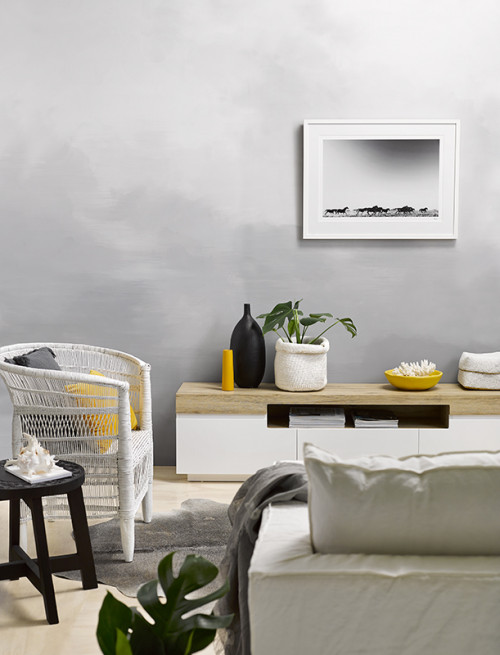 Statement walls don't have to be over the top. This subtle ombre effect wows in all the right ways, a cross between concrete and clouds right there in your living room.
Get the look by using a colourwash technique with Resene Half Raven, Resene Grey Chateau, Resene Double Concrete and Resene Half Concrete.
pictures
Melanie Jenkins, styling by Claudia Kozub. Paint effects by Greer Clayton.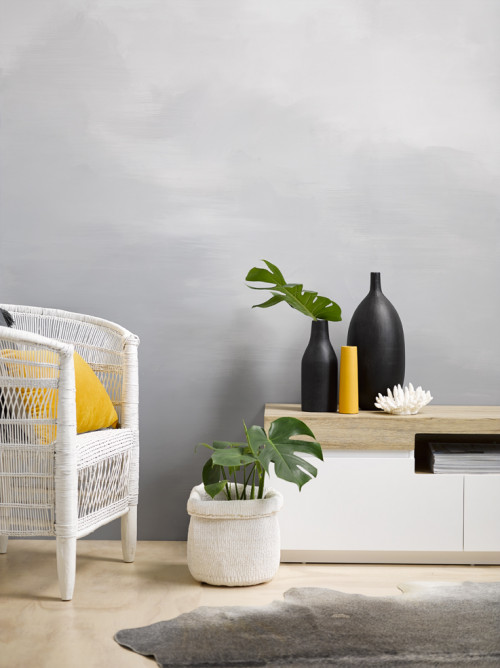 Dress the room by adding some bold accents in deep yellow and black. The tall vases are painted in Resene All Black and the narrow vase is in Resene Celebrate. The plywood floor is finished with Resene Colorwood Whitewash.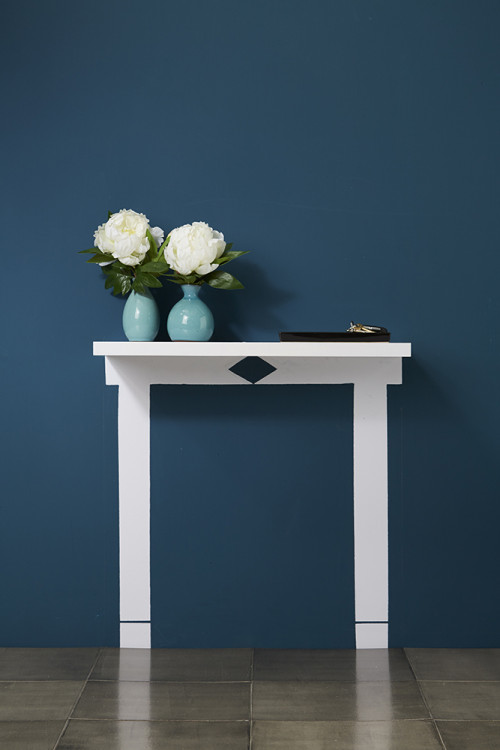 Whether you're saving on space or cash, this idea for a faux table is super nifty and pretty. The floating shelf cost only $19 from a local hardware store and was painted in Resene White, as well as the faux legs on the wall. It looks great against this wall in Resene Tarawera, with cork tile flooring finished in Resene Blast Grey 1 from Cork in Colour.
pictures
Bryce Carleton, styling by Megan Harrison-Turner.