►
◄
latest
habitat tv
blog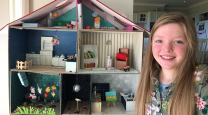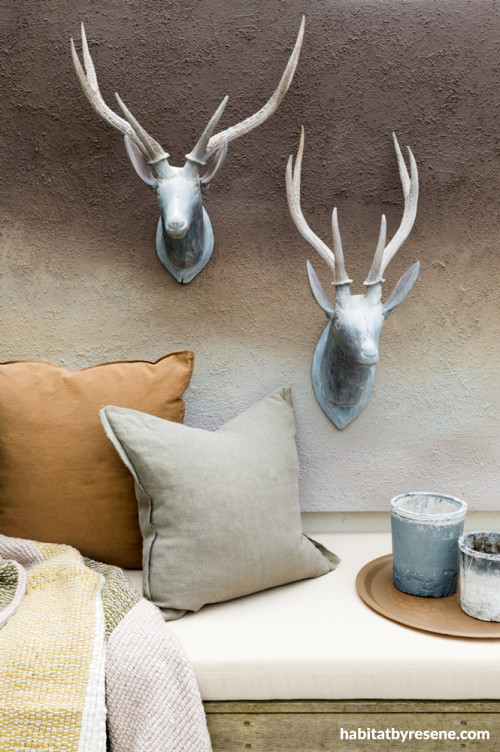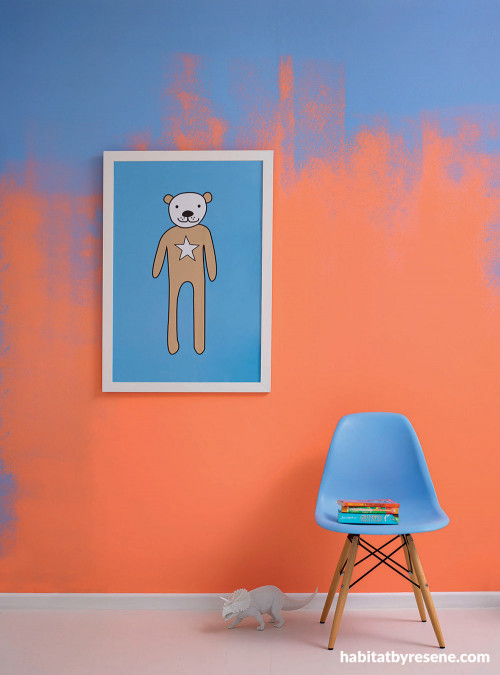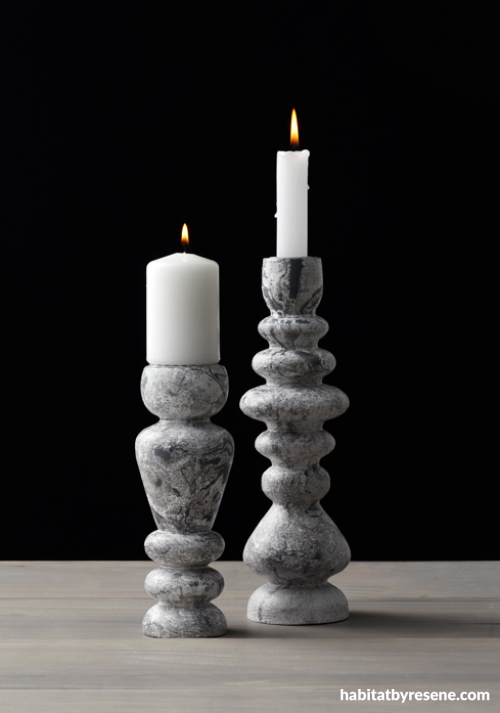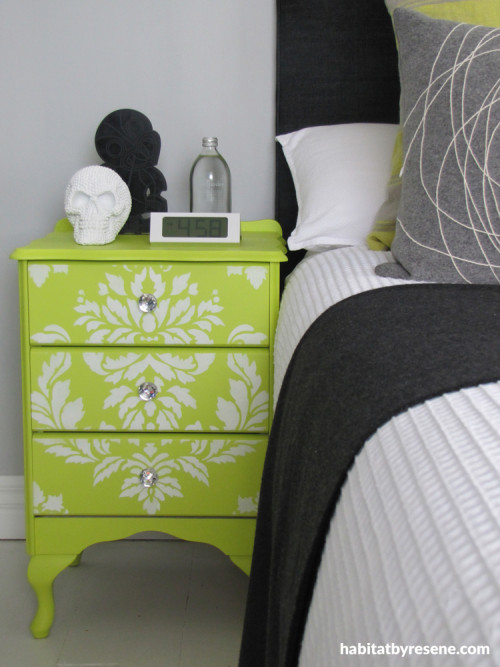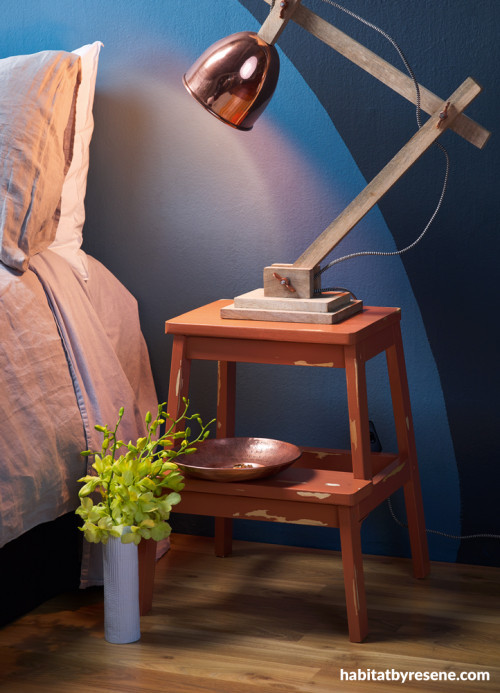 5 paint effects to try right now
In the latest habitat plus booklet, we look at paint effects techniques commonly used, updated using Resene paint and product. From French wash to crackle, woodgrain to marbling, there are so many exciting techniques that you can apply to your home right now. Here are a few of our favourites.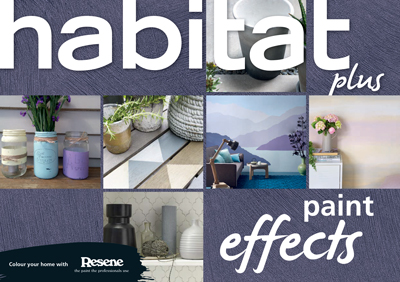 habitat plus – paint effects, available from Resene ColorShops and online.
A freshly painted wall looks beautiful but what if you're after something just a little different? Or you'd like to upcycle some furniture and a straight paint finish might look a little plain?
Paint effects allow you the freedom to capture a mood, create an ambience and transform the mundane into something special. Some techniques also have the practical benefit of disguising less-than-perfect surfaces. In fact, imperfections in the surface can add to the overall impact of the effect.
The right products
There are a number of specialty Resene products to help you create useful and beautiful surfaces.
Here are five examples of beautiful paint effects you can try right now:
Published: 03 Aug 2017
Do you have a home full of wonderful Resene paint and colour? Send us some snaps by emailing [email protected].
Ombre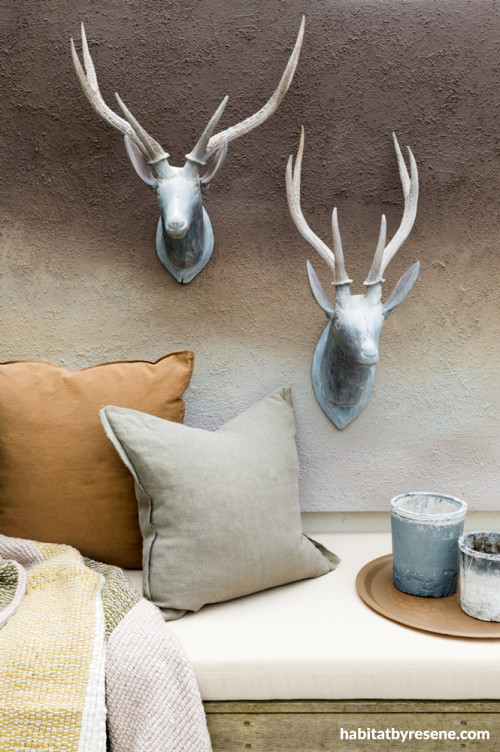 Ombre effects have become popular for their soft melting effect. Take it a step further by using Resene Sandtex on the wall before painting.
Paint effects specialist Greer Clayton used this technique for her outdoor courtyard, finishing it with an ombre effect using Resene Sambuca, Resene Papier Mache and Resene Martini... it looks stunning.
pictures
Larnie Nicolson. Project by Greer Clayton.
Two-tone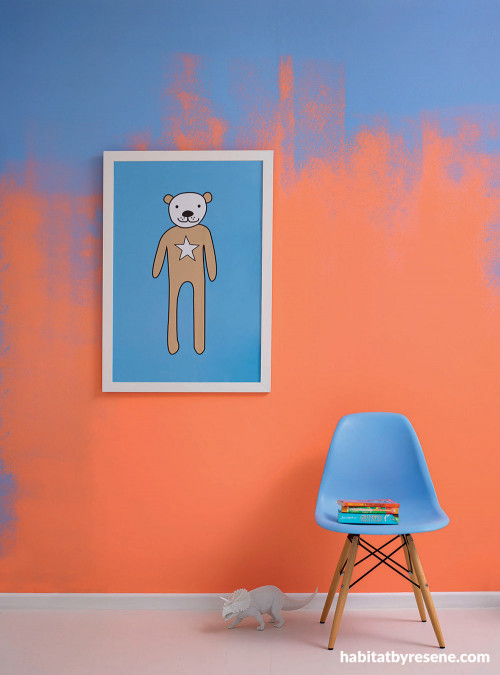 For a contemporary two-tone look, use the roller vertically when painting, as Greer did for the walls of this kid's bedroom.
The walls are painted in a base coat of Resene Point Break (use two coats of Resene SpaceCote Low Sheen). Then, using a roller sleeve, Resene Ruby Tuesday was rolled onto the walls from the bottom up. Get the scumbled look by releasing the pressure and pull the roller off the wall at the desired height – this is called 'laying off'. Give it a couple more coats until you're happy.
pictures
Melanie Jenkins. Project by Greer Clayton.
Marbling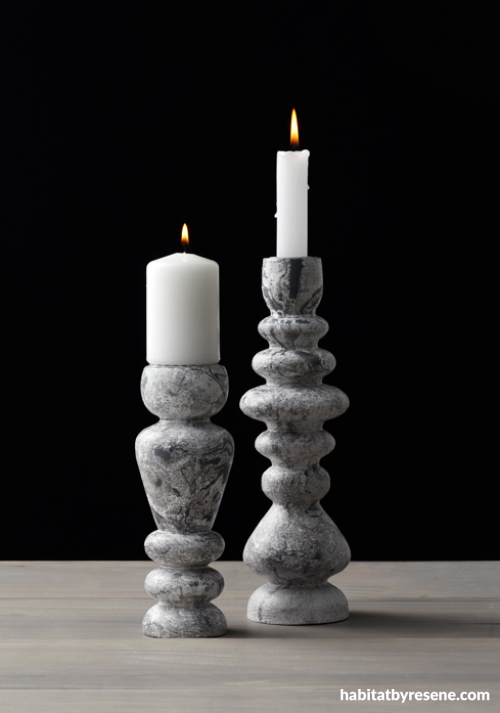 There are as many techniques for marbling as there are varieties of natural marble, often using a combination of ragging, dry-brushing and 'painting' with a feather. Did you know that you can create this marble effect by mixing Resene Lusta-Glo and water? Click here for the full DIY instructions.
pictures
Bryce Carleton. Project by Leigh Stockton.
Stencilling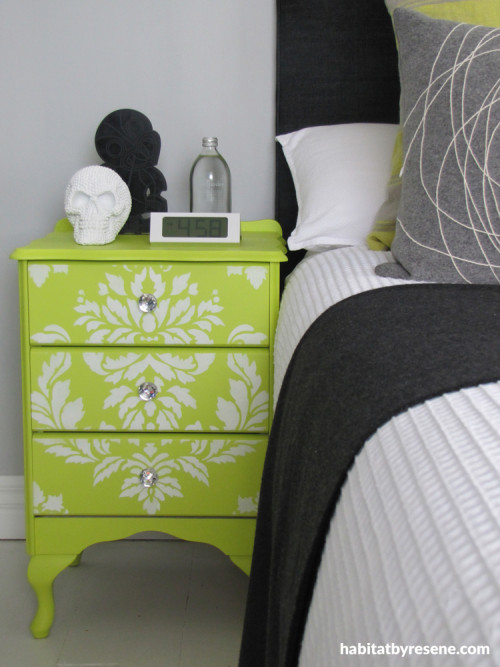 Stencils are a hugely flexible and diverse way of adding pattern to virtually anything. You can make your own stencils, or buy them online. Or you can use something unexpected, like a cake stencil or a doily, as a stencil.
Use low-tack masking to keep your stencil in place. Use a sponge for stencilling, not a brush, and make sure you don't overload it, or the paint will bleed underneath the edge of the stencil. Greer stencilled this bedside cabinet using Resene Spritzer and Resene Alabaster.
pictures
Greer Clayton. Project by Greer Clayton.
Antiquing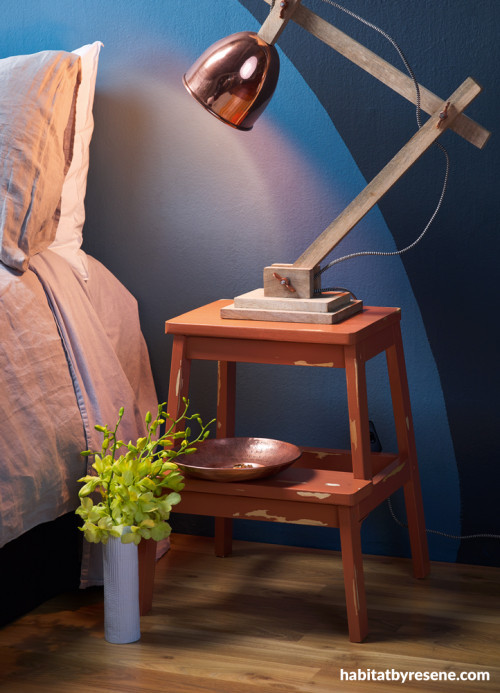 There are a number of ways you can age furniture. For this nightstand stylist Gem Adams smeared petroleum jelly on areas of the furniture that would normally wear, such as sharper edges or corners. She then painted it with Resene Lustacryl, a waterborne enamel, in Resene Twizel.
Once fully dry, she then wiped away the petroleum jelly to expose the raw timber underneath. It was finished in Resene Aquaclear to protect the paint and bare timber.
pictures
Melanie Jenkins. Project by Gem Adams.
the look
If you're stuck on what
colour to use or need colour
advice, try out the Resene
Ask a Colour Expert service.