►
◄
latest
habitat tv
blog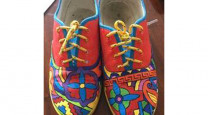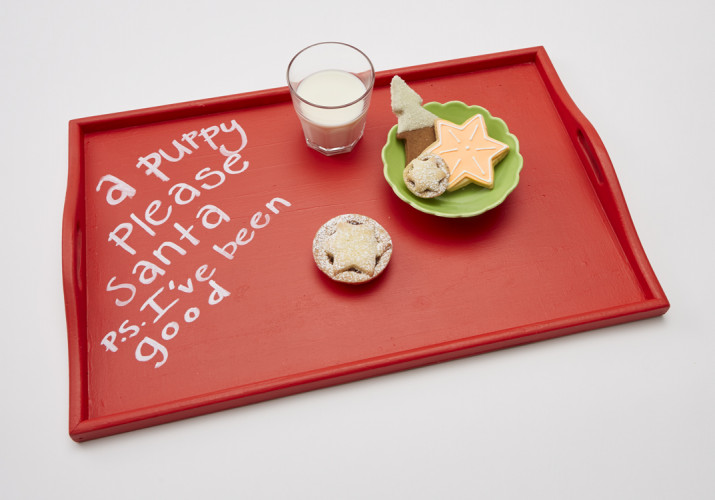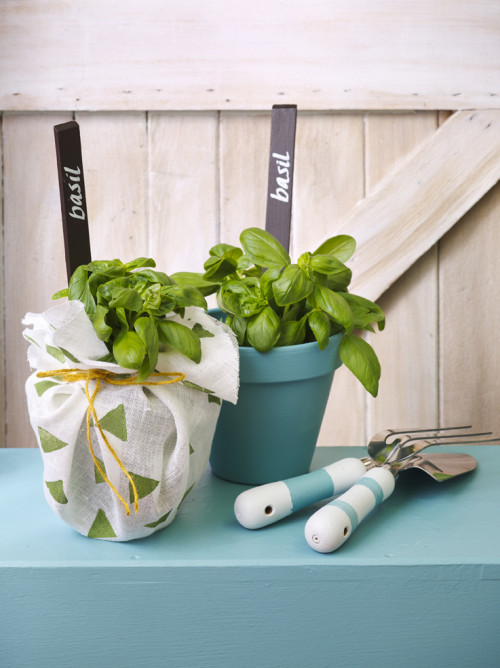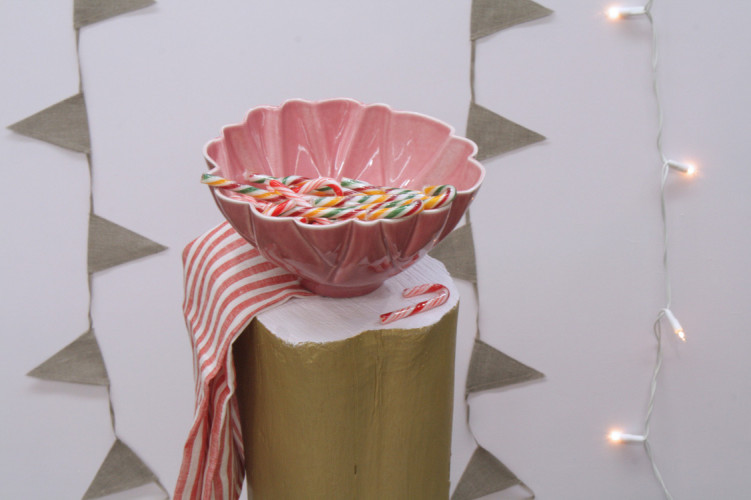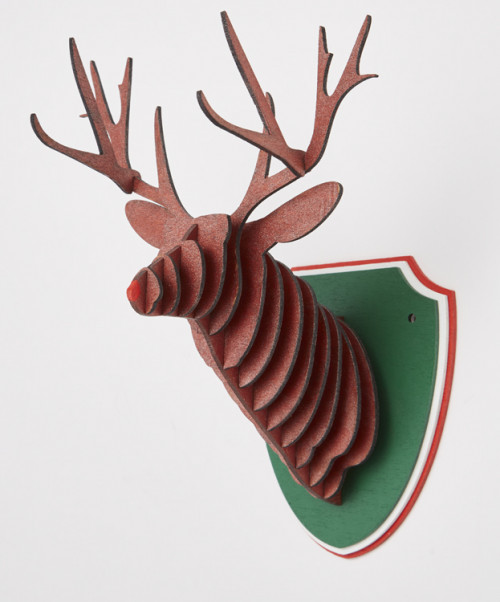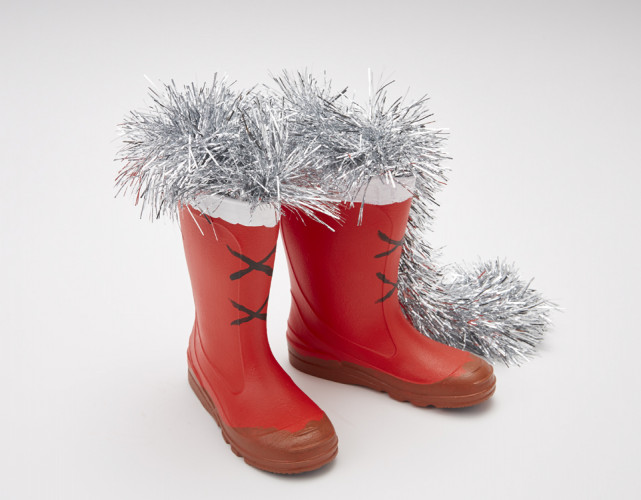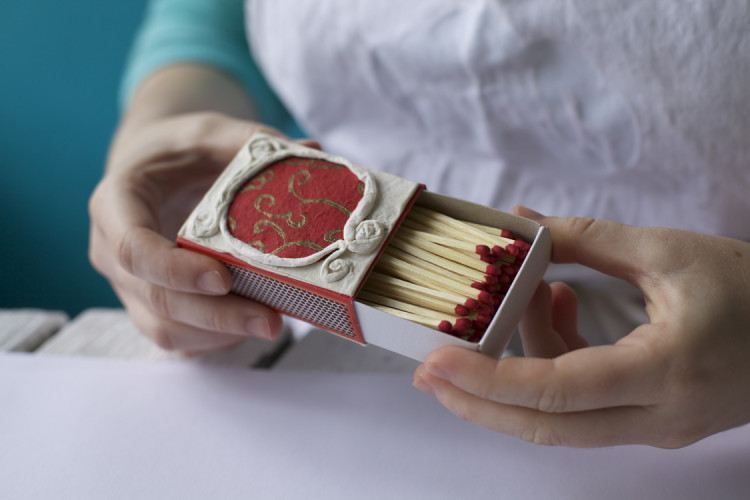 6 last-minute Christmas ideas
18 Oct 2014
Only seven more sleeps to go. Here are some quick and easy last minute gift and decorating ideas for the Christmas season.
Do you have a home full of wonderful Resene paint and colour? Send us some snaps by emailing [email protected].
Chalkboard tray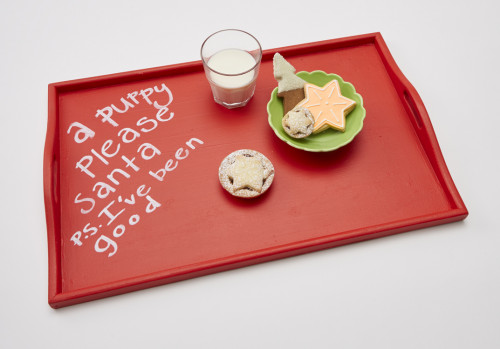 Writing a letter, and leaving cookies and milk (or beer) for Santa is a fun part of Christmas, just as much as the excitement when he writes back. This tray not only holds the milk and cookies but is a handy chalkboard on which to write your message. Sand the tray first for an even, smooth surface. We used two coats of Resene Poppy tinted into Resene SpaceCote Low Sheen; this gives a matte chalkboard finish. You could also paint the edges a different colour – gold, white or green – for a really Christmas-ey look.
Potato print wrapper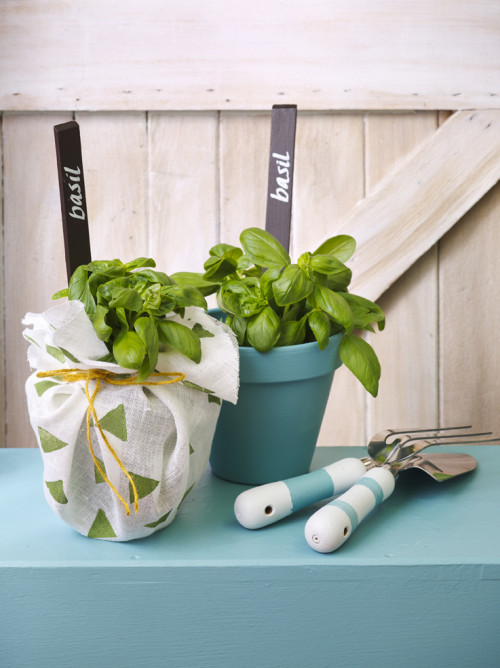 If you're proud of your garden produce, how about potting up a plant, and giving it away as a gift? We've made a potato print wrapping using a piece of linen (calico would do just as well), a potato print cut into a triangular shape and Resene Wimbledon. Tie it with twine, and you have a unique gift. You could use this technique for any type of wrapping 'paper'. These hand tools are also customised by painting the handles in stripes of Resene Wishlist and Resene Half Duck Egg Blue.
For more detailed instructions, watch the video at habitat tv.
The golden log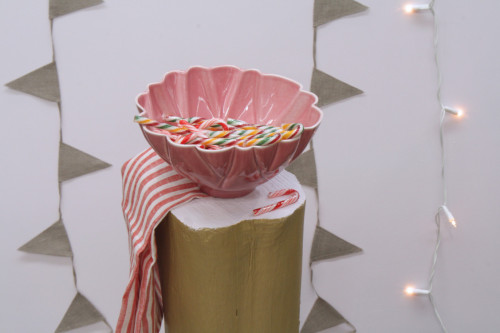 Recycle an old tree stump into a magical Christmas ornament, by painting all over in Resene Gold. Other great metallics for this project include Resene Bullion and Resene Gold Dust. Top with a paint colour to tie in with current decor; here we've used Resene Abercrombie to match the feature wall.
pictures
Fairy lights, stylist's own; Fog Linen bunting and tea towel (red and white), both from Father Rabbit; Steiner Ceramics Rumple Bowl in Pink.
Laser-cut Rudolph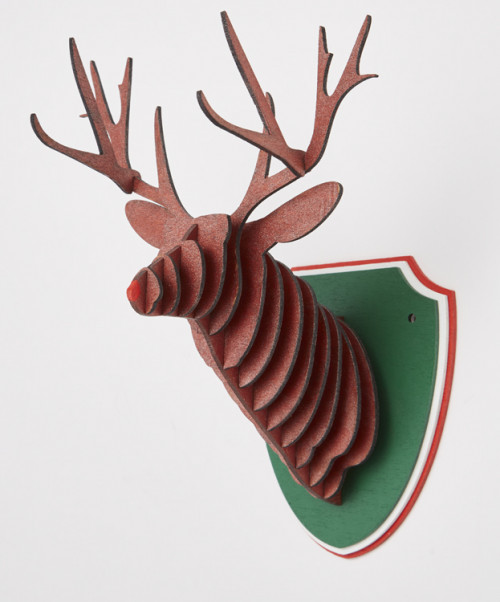 Laser cut deer heads are a cute, eco-alternative to the real thing and with a lick of paint they can look just like Rudolph above the mantelpiece for Santa to see. Paint with a thin coat of paint so that the pieces still slot together. We used Resene Copper Fire with a dab or Resene Red Hot for the nose. The base is painted in Resene Red Hot, Resene Alabaster and Resene Kaitoke Green.
Santa's gumboots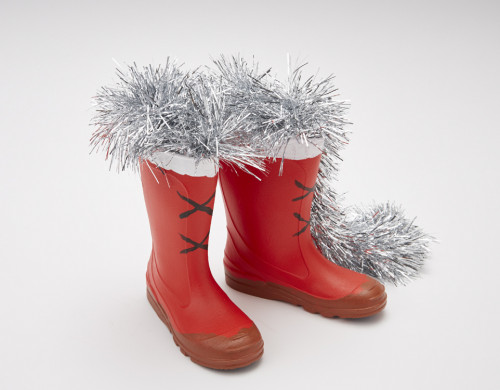 If the kids' stockings are getting a little old and tatty, try these cute, Kiwiana replacements – Santa's own gumboots that he left behind and filled with presents and tinsel. A lick of paint and some tinsel is all it takes to get these gumboots looking like they just came down the chimney. What child wouldn't be excited to find these by the cookie tray on Christmas morning?
Matchbox makeover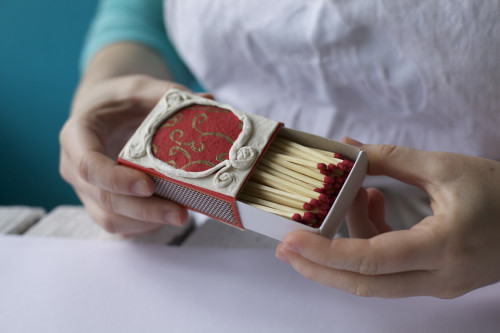 Take a handy everyday object and give it a Christmas makeover. Matches are good to keep on handy for lighting scented candles or incense or to take camping. Buy a few boxes and make them extra fancy with white tissue and paper scraps, glue and a little paint. The tissue has been rolled to create the coiled thread, and the detailing is painted in Resene Bullion metallic paint.
For more detailed instructions, see www.good.net.nz
pictures
Styling by Alex Blackwood, Leigh Stockton, LeeAnn Yare, Good magazine