►
◄
latest
habitat tv
blog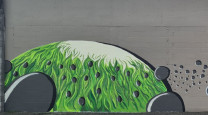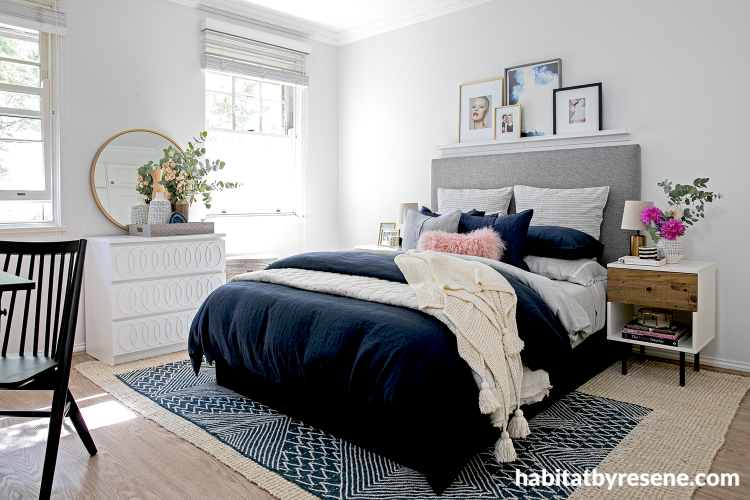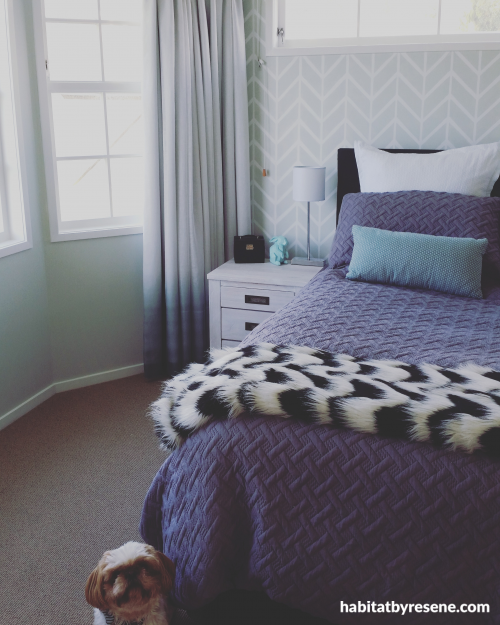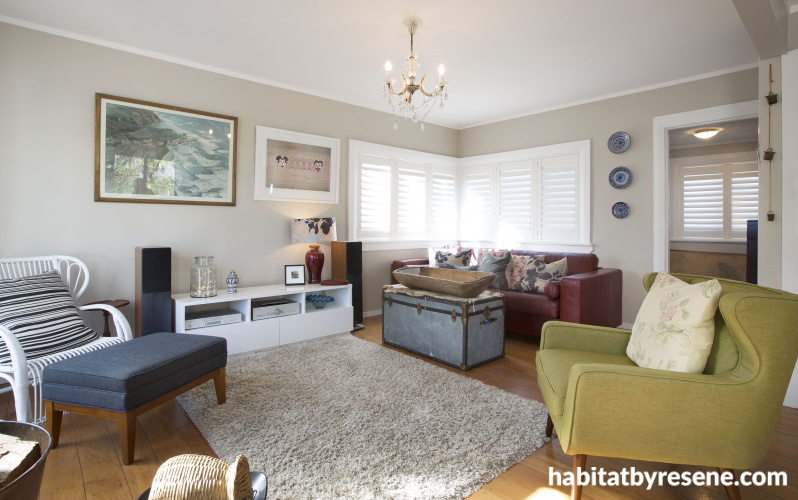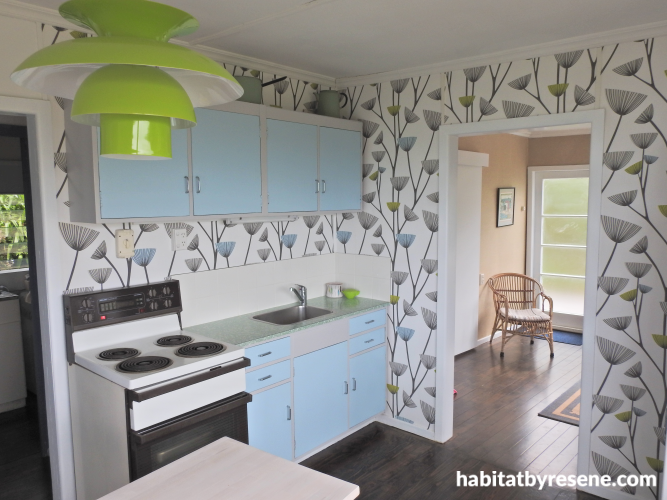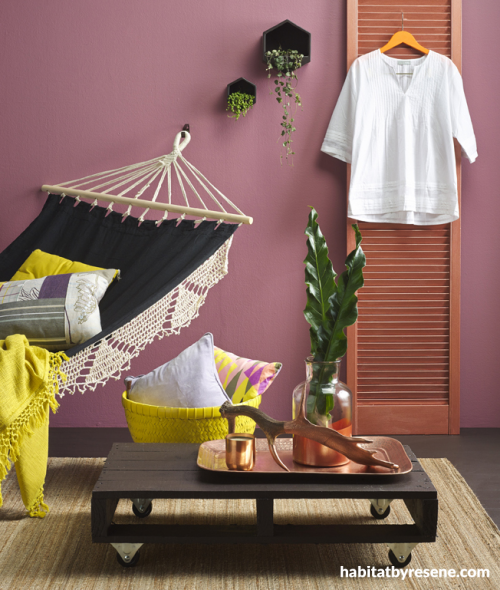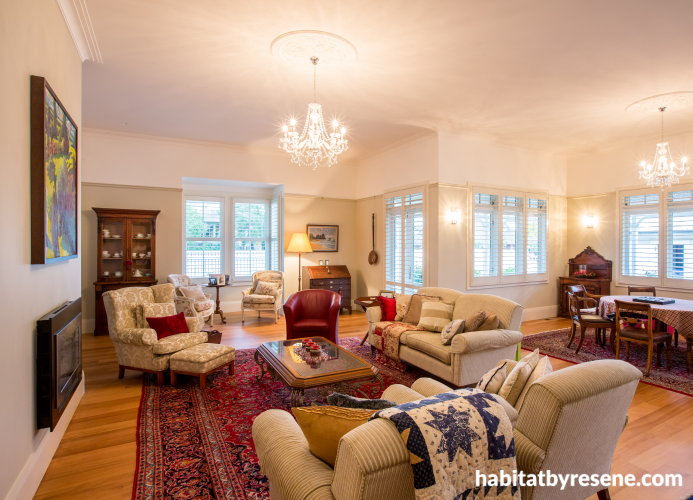 6 paint trends that just keep on going
1. Resene Black White
There's something about this colour that homeowners love. The answer is possibly in the Resene description of the colour: 'a calcite grey white, chalky and soft'. Despite having a touch of grey, Resene Black White doesn't come across as stark or cool. It is chalky, and it is soft, as many of you have discovered. Along with the crisper Resene Alabaster, it has become the go-to neutral that complements so many styles of interior from clean architectural spaces, through the various Nordic looks, to more classic or beachy interiors.
2. Geometric and chevron
If your inner art goddess is struggling to get out but you want to start with something a bit safer, the trend for geo and chevron patterns is perfect. All you need is a bit of masking tape (use the low-tack version available at Resene), and some paint, and you can create a stunning bespoke pattern anywhere – on the walls, the floor, furniture…
See more:
How to make herringbone patterned placemats
Choosing the right masking tape
3. Greige
We've tried straight grey and many people love it. For others, it's just a little too cool. The Resene colour collection has many, many greiges (grey/beiges) from pale and soft, to mid-toned and warm. This type of colour keeps walls looking sophisticated yet adds a touch of warmth and interest, that provides a more flexible backdrop to furniture and accessories.
4. Pastels
Soft colours are some of the easiest to use in interiors, so no wonder it's a trend that keeps on going. Whether your pastels are clear and icy, or muddied and muted, the rule is to use either one or the other together, or your scheme will look odd.
5. Metallics
Copper and other warm metallics have been the darling of the interior scene for a couple of years now but a new trend is emerging – a mix of metallic finishes. One way to get the more-is-more effect with metallic is to dip into the Resene Metallics and Special Effects collection where you'll find anything and everything from rose-tinted coppers and antiqued golds, to pewter, aluminium and silver. There is also an array of fun coloured metallics; greens, blues and pinks especially.
6. Colour variants
Paint variants are what the paint industry calls all of those different strengths of one colour – the triples, double, halves, quarters and eighths. A colour family, if you will. These variants are the bedrock of the hugely popular Resene Whites & Neutrals range, and have helped myriad homeowners build fool-proof schemes by using two, three or four variants of the same colour for walls, trims and ceilings.
Published: 17 Jun 2016
Do you have a home full of wonderful Resene paint and colour? Send us some snaps by emailing [email protected].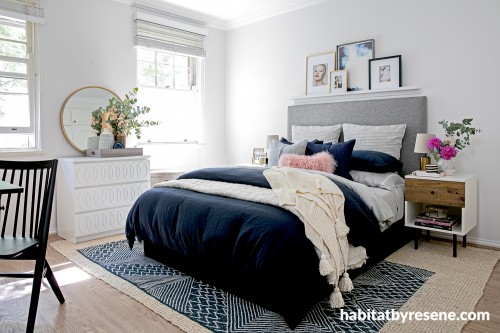 Writer and blogger Jen Bishop recently made over her bedroom, painting it in Resene Black White and adding layers for warmth, texture, colour and interest. She chose navy and gold as accents; great for creating a grown-up unisex sanctuary.
pictures Image courtesy of west elm, by Jacqui Turk.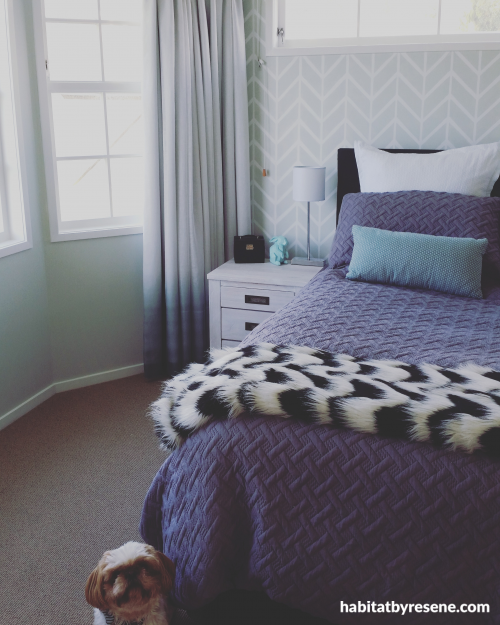 After searching through wallpaper samples, Kirsty Lewis decided to paint a pattern on her bedroom wall instead. Using Resene Quarter Periglacial Blue over Resene Black White, and a stencil sourced online, she now has a striking feature wall. Says Kirsty: "I love the colour, and it's cheaper than wallpaper."
pictures
Your Home & Garden/Resene Colour Home Awards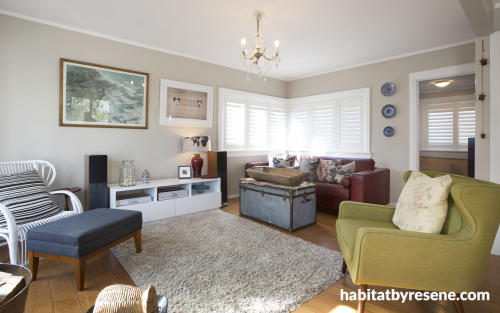 An eclectic mix of furniture and accessories is beautifully offset by greige walls – Resene Quarter Napa. Check the Resene Whites & Neutrals collection for many more grey/beige mixes.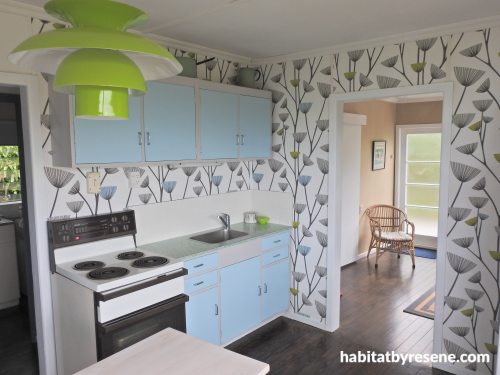 Pretty pastels have always had a retro vibe, so when Rosy Patterson was updating her bach kitchen, she couldn't go past Resene Escape for the cabinets. She teamed it with a Walltrends III wallpaper (2692-18) from Resene, Resene Rakaia for the cabinet frames, and Resene Alabaster for architraves and skirting.
pictures
Your Home & Garden/Resene Colour Home Awards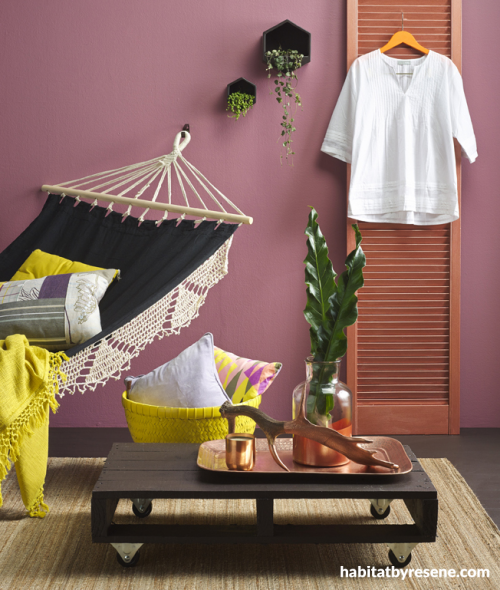 If painting the walls in a full-on metallic isn't your thing, use a metallic to upcycle some accessories and furniture. Here, Resene Copper Fire has been used on the louvred panel, and swirled around inside the glass vase for a cool 'dipped' effect. The wall is Resene Renaissance and the pallet table is Resene Blackout. Check out the Resene Metallics and Special Effects collection.
pictures
Styled by LeeAnn Yare; photograph by Melanie Jenkins.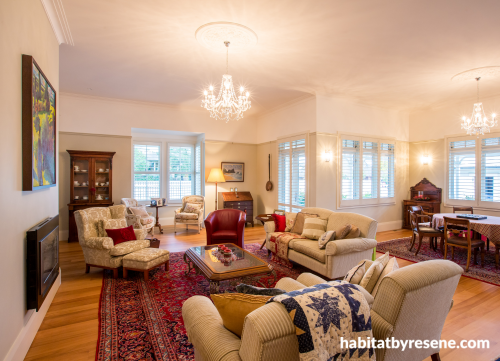 Once the owners of this house found Resene Thorndon Cream, they knew they had cracked their colour scheme. The walls are Resene Double Thorndon Cream with trims in Resene Half Thorndon Cream and upper walls and ceiling in Resene Eighth Thorndon Cream. The picture rail is Resene Triple Thorndon Cream. See the full house here.
pictures The Official Photographers. Designed by LAD Architecture.






Resene Eighth Thorndon Cream






Resene Double Thorndon Cream




Resene Triple Thorndon Cream






Resene Quarter Periglacial Blue






Resene Half Thorndon Cream
the look
If you're stuck on what
colour to use or need colour
advice, try out the Resene
Ask a Colour Expert service.