►
◄
latest
habitat tv
blog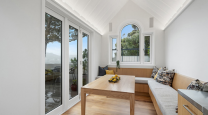 Master Builders' Chief Executive David Kelly shares his tips for building in the challenging climate.

Planning... more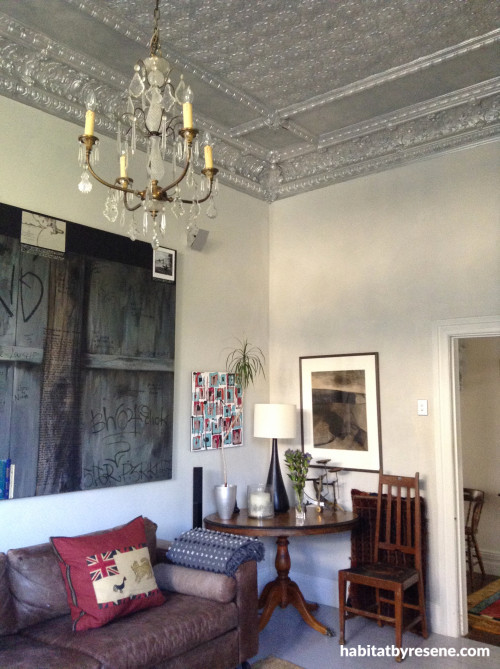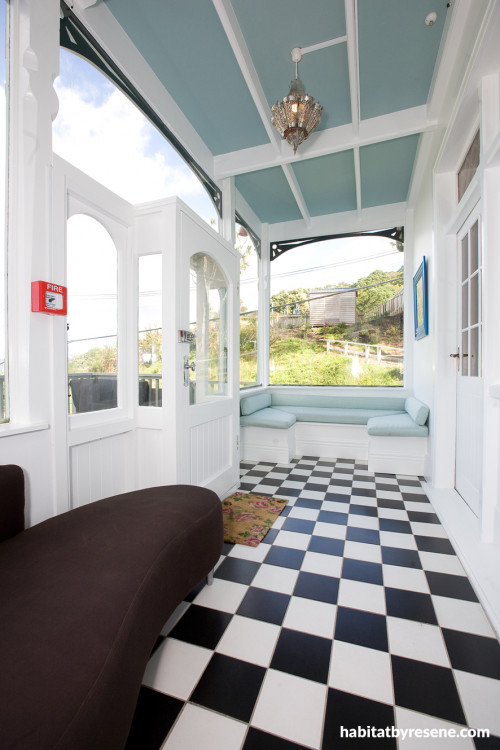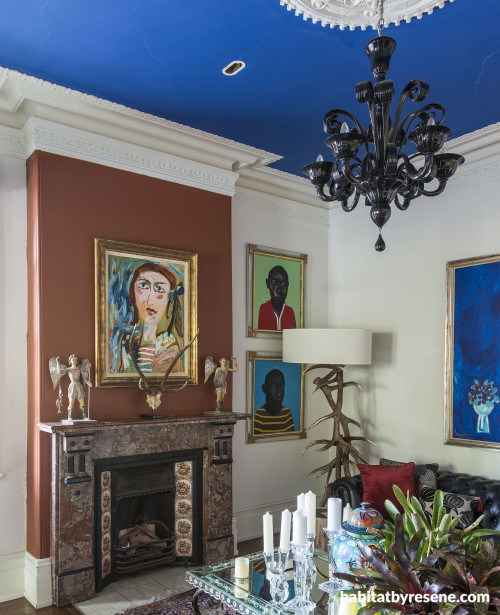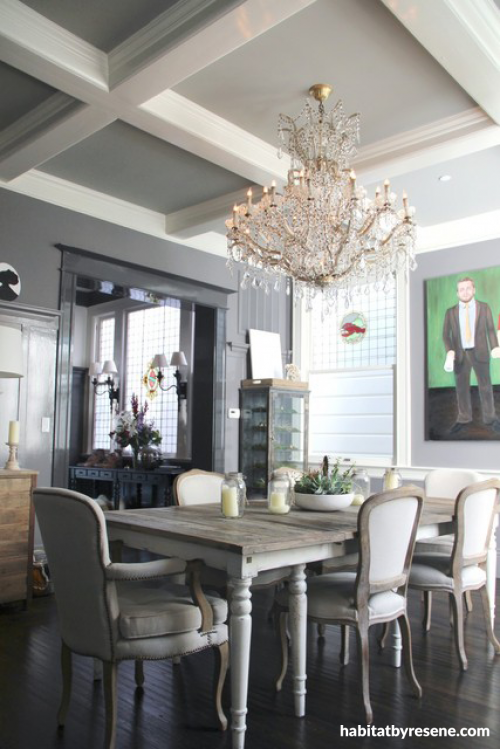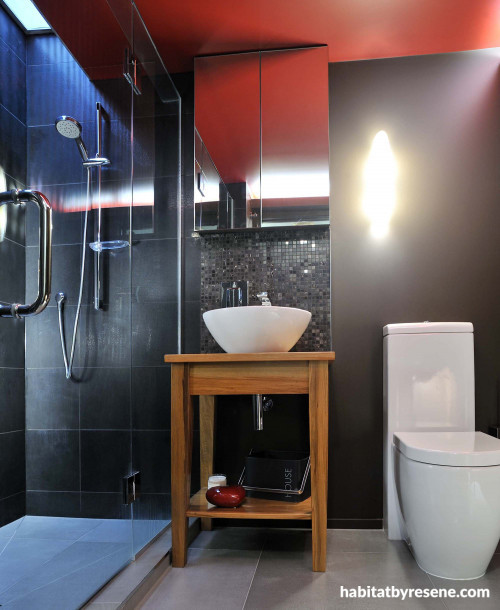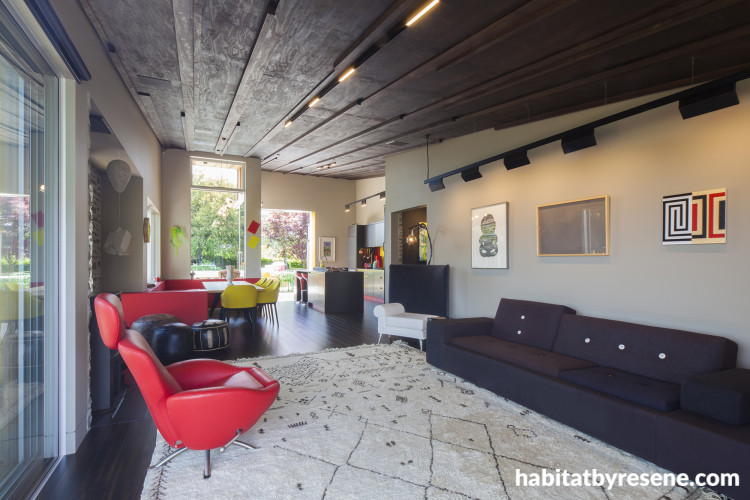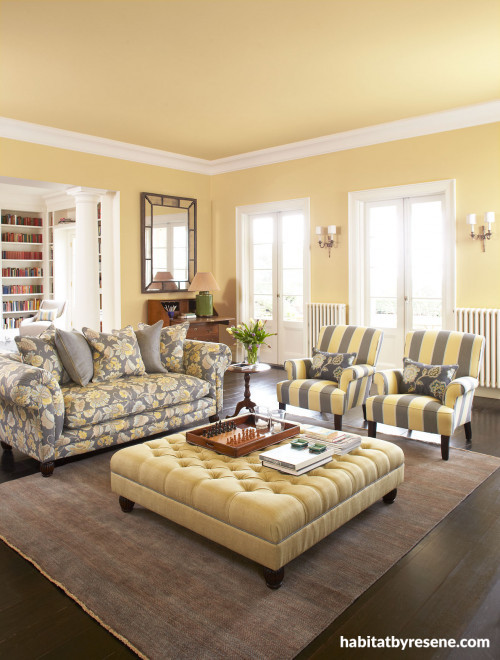 7 cool coloured ceilings
Homeowners across the globe are spurning the safe option of choosing white or cream for their ceilings, and opting for colour. The ceiling makes up a big part of a room's surface area, but it's so often overlooked as a place to add colour and therefore personality.
Treat the ceiling as you would a feature wall. In other words, if you go for a coloured ceiling, be more restrained on the walls. A fresh, bright colour on the ceiling will look best with off-white walls, but if you choose a mid-toned neutral, like a grey, you can go for a darker version of that colour on the walls. Or try the same colour on the ceiling and the walls for a full-immersion look, or define the two with a contrasting scotia colour.
Painting the walls and the ceilings in the same colour fudges the lines between the two surfaces, so makes the space feel larger. You could interpret this approach by painting the walls above an imaginary picture rail (about three-quarters of the way up the wall) in a darker colour than the lower walls, then taking that colour up and over the ceiling.
Using the same colour on the walls and ceilings of a bathroom is a particular good device. These often small rooms are visually busy with all of the fittings as well as tile colour to take into consideration. By using the same colour (often a neutral) on the walls and ceilings, it means there is one less visual distraction and gives a more cohesive look.
Adding colour to the ceiling can dramatically alter your perception of space, making it appear larger, smaller, more formal or casual. A dark colour will visually lower the height of a room making it feel more intimate. This may only work on a higher-than-normal ceiling, although if you want a cosy, den-like feel (maybe for a bedroom), this approach will suit any ceiling. Conversely, a light colour can give the impression that the ceiling is higher.
For a retro or eco look, plywood ceilings are popular. They can be left au natural and protected with a product like Resene AquaClear urethane, or stained with colours from the Resene Colorwood interior stains range.
Did you know… that a pale blue ceiling will lift your spirits – it's the colour of the sky. Try Resene Breathless (a lilac grey-blue) or Resene Cut Glass (an icy blue-green) from the latest Resene The Range fashion colours 16 collection.
Read more: How to paint a ceiling
Published: 09 Apr 2015
Do you have a home full of wonderful Resene paint and colour? Send us some snaps by emailing [email protected].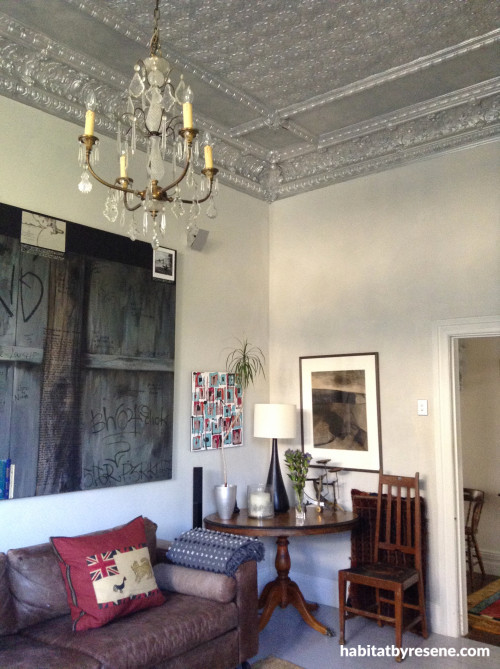 As a stunning departure from the normal white ornate plastered ceiling, these homeowners chose Resene Silver Aluminium from the Resene Metallics and Special Effects range. It also has the benefit of detracting from fine cracks in the ceiling suffered over time, and is teamed with Resene Merino for the walls. The furniture is from Rose & Heather.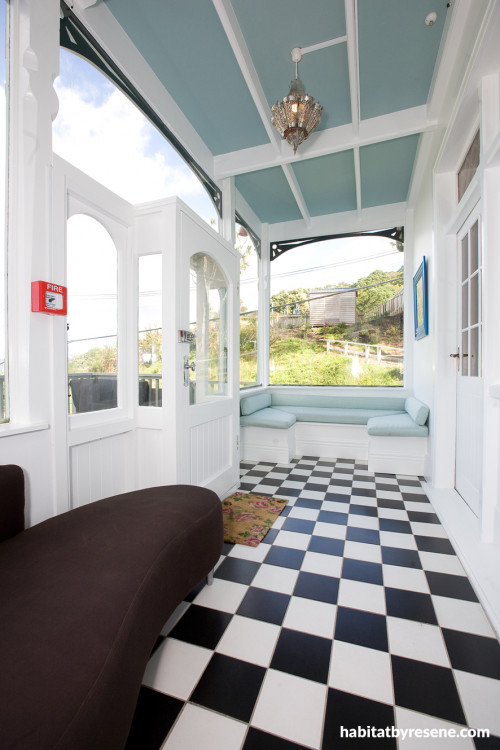 Catherine Glen chose the dreamy grey-blue of Resene Duck Egg Blue for the ceiling of her stunning villa conservatory during a recent renovation. The trims are Resene White.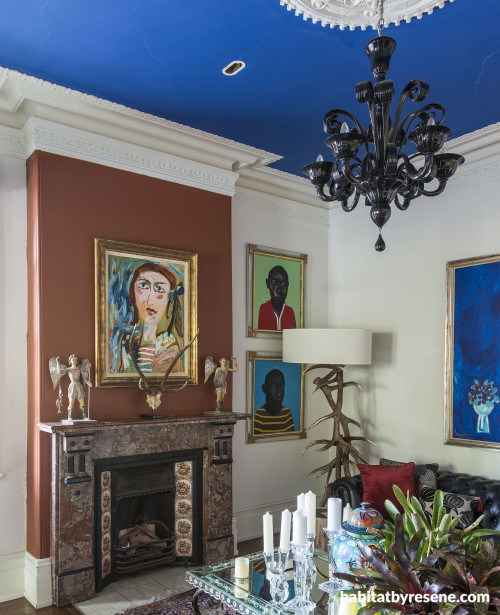 How's this for confident use of a coloured ceiling? Designer Terry Hogg from Lick Light+Colour specified a rich palette of colours including a Resene Desperado chimney wall, topped off by a bold cobalt blue Resene Decadence ceiling for this Sydney character home.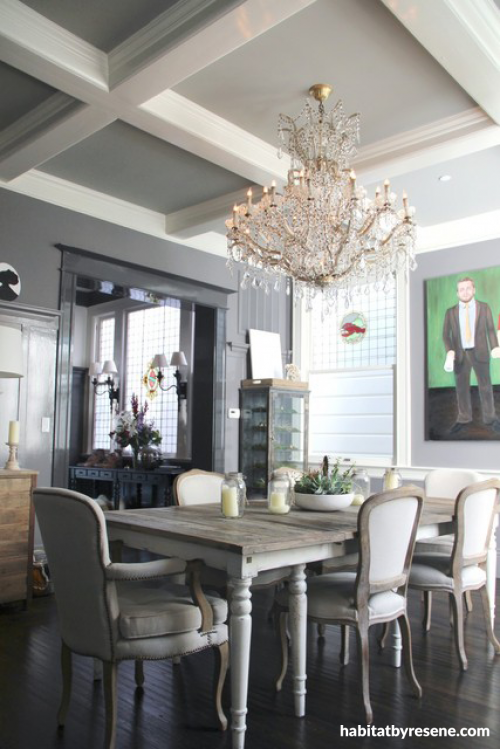 Highlight a character ceiling even further with colour. Get the look with Resene Grey Chateau on the ceiling panels, Resene Alabaster on the beams, and Resene Regent Grey on the walls. Image via Apartment Therapy.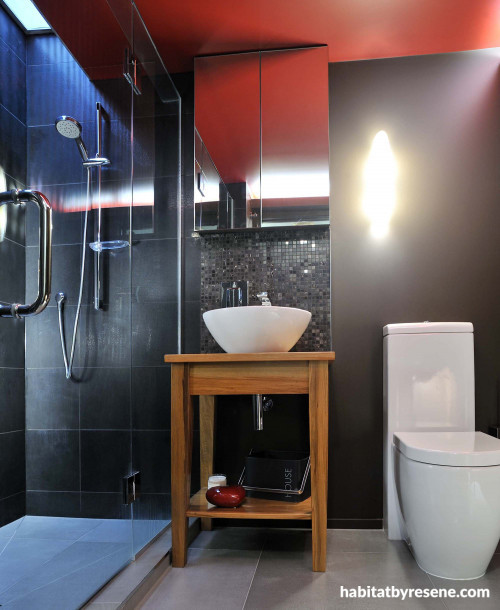 Designed by Lloyd Macomber of Salmond Reed Architects and inspired by a 'Chinese lacquer box', this bathroom has a Resene Red Berry ceiling and Resene Sambuca walls.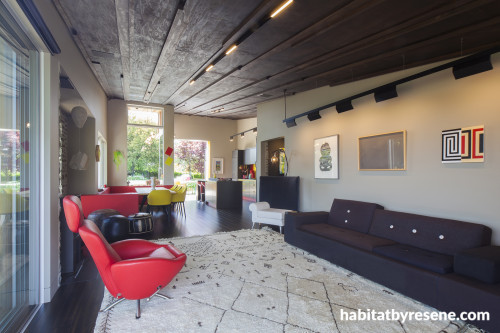 Not just coloured (or rather stained with Resene Colorwood Dark Oak) but also decorated with offset battens. This stunning timber ceiling is from the Wanaka home of Jan Warburton which featured in the latest habitat magazine.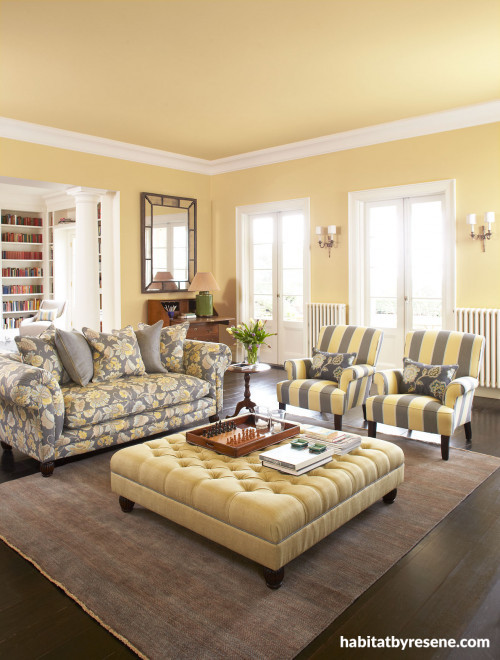 Create this warm, traditional look by using Resene Butter on the walls and ceiling, defined by scotias painted in Resene Pearl Lusta.
Image compliments of Warwick Fabrics, featuring the St Germain range of classically styled upholstery and curtaining fabric.