►
◄
latest
habitat tv
blog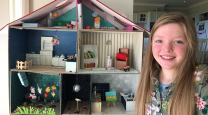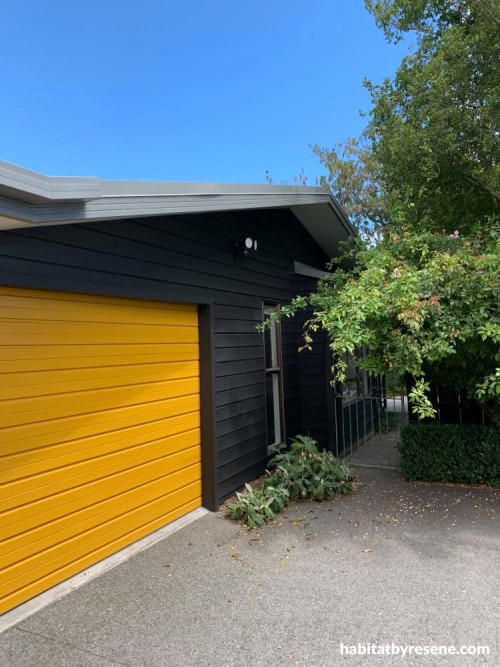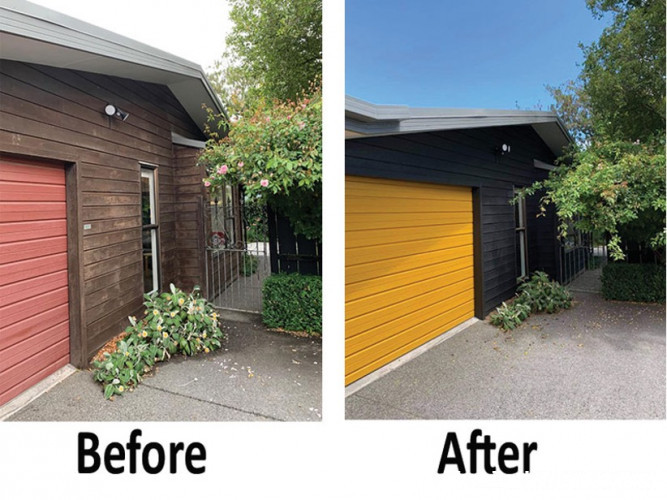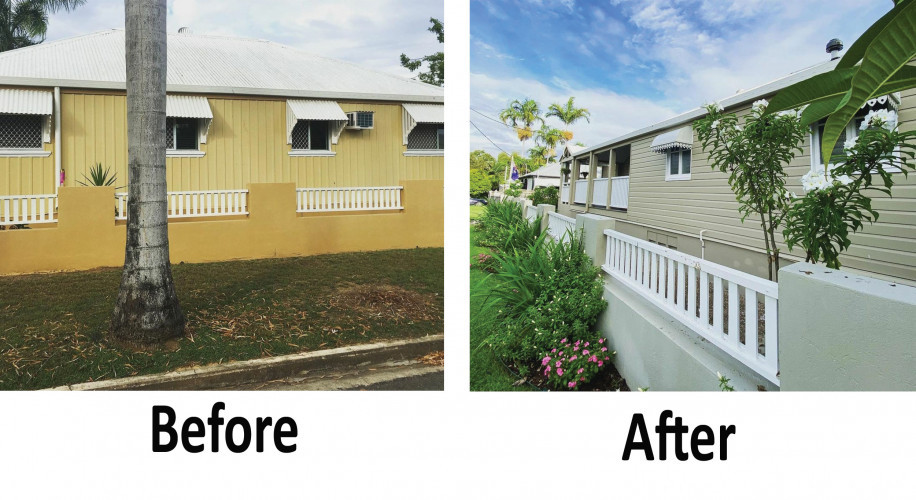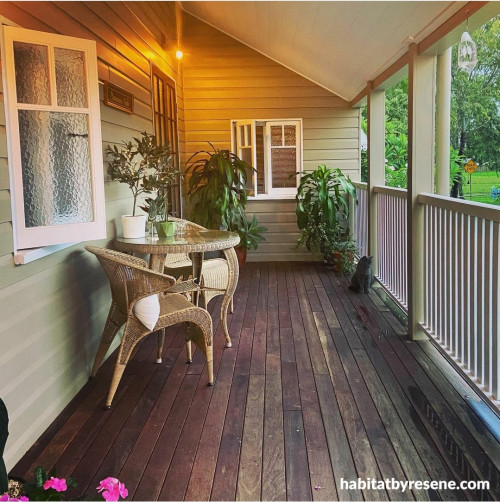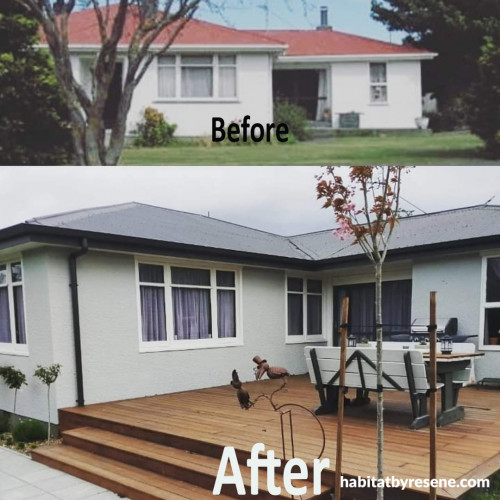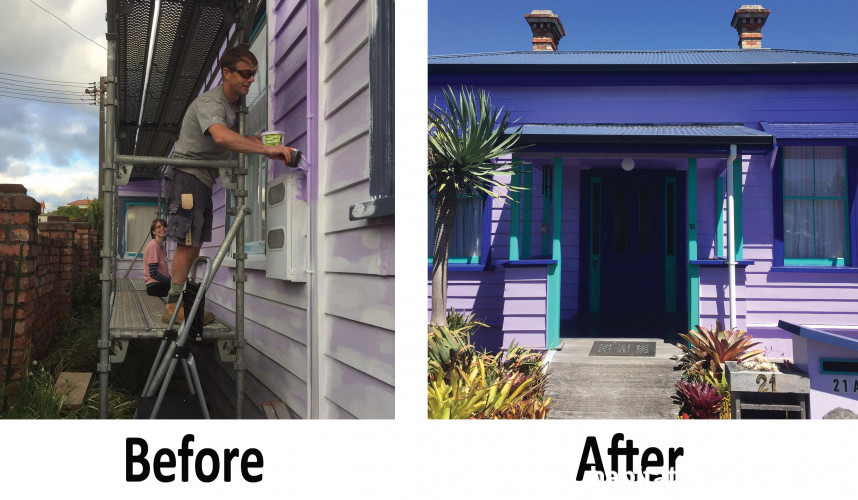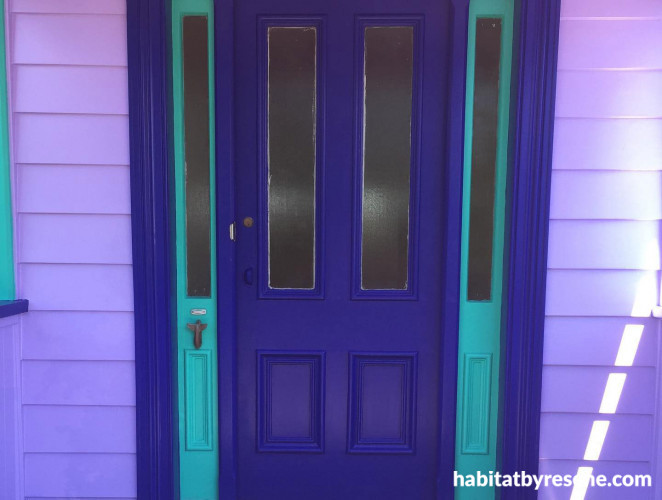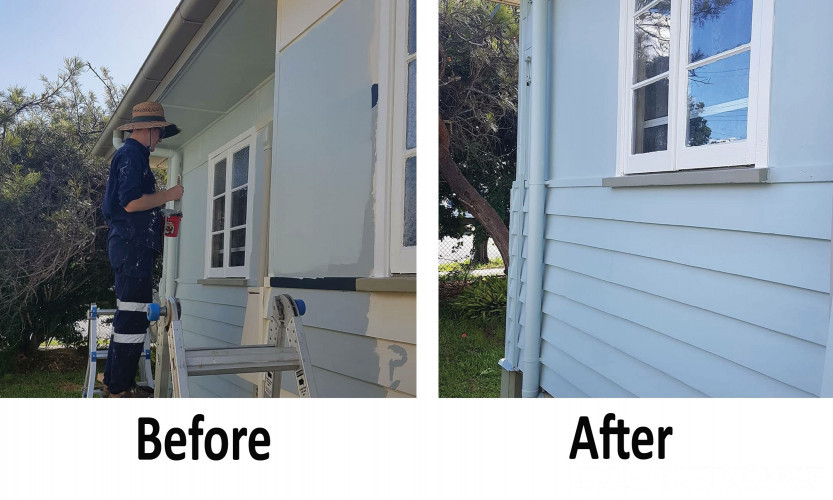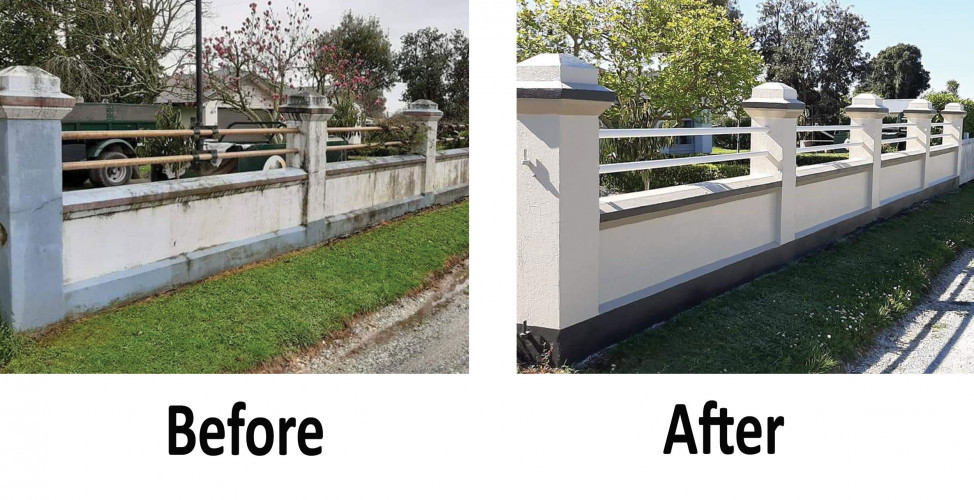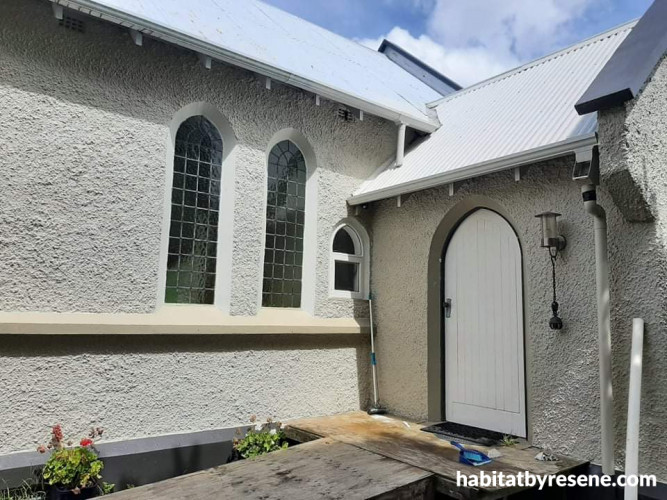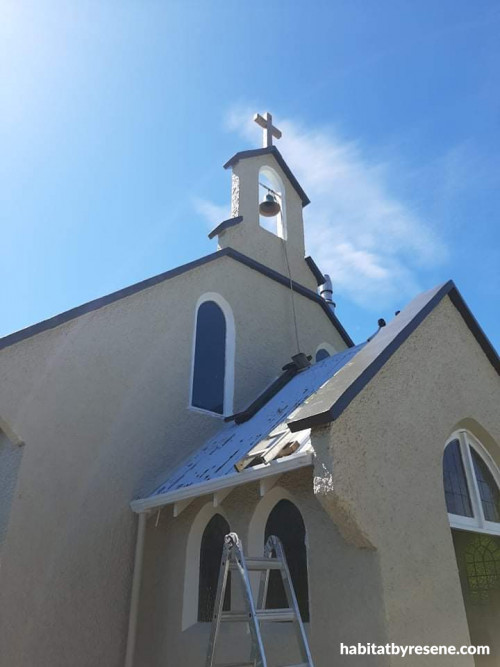 7 unbelievable reader house exterior makeovers – plus house exterior painting tips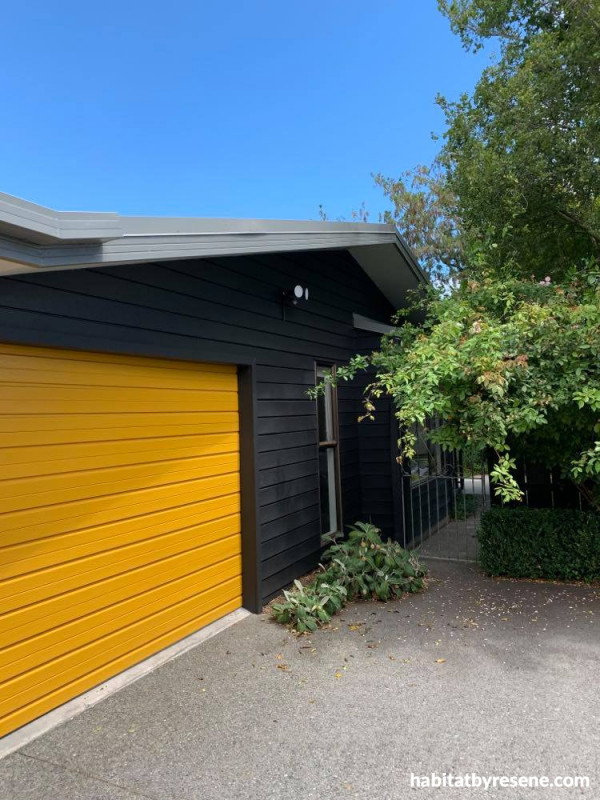 This Christchurch home has new street appeal with a fresh coat of Resene Element and zesty Resene Hot Toddy on the garage door
7 unbelievable reader house exterior makeovers – plus house exterior painting tips
Painting a house exterior — it's a daunting task but my goodness does it make a difference to the way you feel about your home. Painting the exterior will not only protect the cladding from the elements but will modernise your home and raise its street appeal.
Where to start
If repainting existing weatherboards – first treat the house for mould and moss using Resene Mould & Moss Killer which can be applied with a garden sprayer. Make sure to cover any plants from spray. Give the house a clean using Resene Paint Prep and Housewash. Scrape and sand any flaking paint and prime bare timber or sanded areas with Resene Quick Dry Primer or Resene Wood Primer.
Note: If painting a building that built and painted prior to 1970 it has likely been painted with lead-based paint. Lead is considered a health hazard and caution should be taken to make sure you don't come into contact with lead paint and that paint flakes are not dropped into the soil. Your local Resene ColorShop sells lead paint testing kits and can advise on how to safely paint a lead-based exterior. More info here.
Which paint?
When it comes to painting weatherboards you can opt for a gloss, semi-gloss or low sheen finish. The most popular are Resene Sonyx 101 (semi-gloss) and Resene Lumbersider (low sheen). If you prefer higher gloss, use Resene Hi-Glo (gloss).
The higher the sheen the easier the finish will be to keep clean, but the more it will show up any surface imperfections. Higher sheen finishes can also be more glary in the bright sun as they reflect the light back.
The way a colour looks will also be affected by the gloss level. A colour tinted into a high gloss paint will tend to look brighter and cleaner, in a lower sheen paint it will look more dusty and muted. The difference will be more noticeable in stronger colours.
View the sheen level boards at your local Resene ColorShop to see which gloss level you prefer.
For trims and joinery, choose from gloss (Resene Enamacryl) or semi-gloss (Resene Lustacryl). Resene Lustacryl is the most popular option of the two. A gloss finish will help your colour to pop more and is a great option on areas like front doors to accentuate your colour choice or where you are using a Resene Sonyx 101 semi-gloss paint for your weatherboards and would like a contrasting gloss level on your trims and joinery.
If you prefer a stained finish to a painted one, choose from the Resene Waterborne Woodsman range. This is a semi-transparent finish that will show the grain of the timber and give a more natural look.
Keep your cool
If you are painting or staining your house a dark colour, consider a Resene CoolColour. This special pigment technology means paint reflects more heat, so it doesn't get as hot as the standard version of the colour would. This helps to reduce heat stress on the paint and surface which helps with durability.
What colour?
The sky's the limit when it comes to exterior colours. Here's some inspiration from our readers who have been busy painting and decorating during the summer: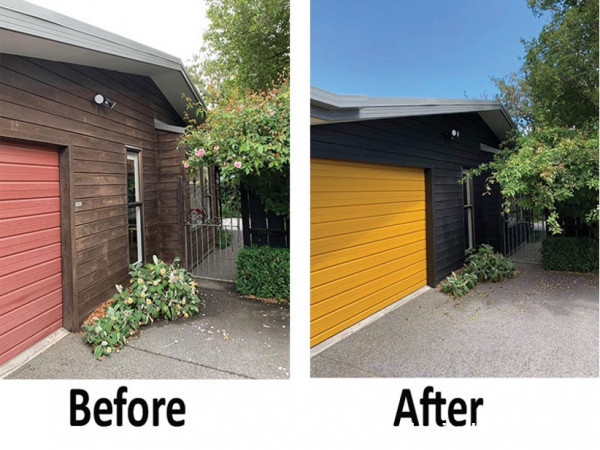 The home, which was painted by David Robertson Painters and Decorators, is painted in the soft black Resene Element with invigorating Resene Hot Toddy on the garage door.
Homeowner Katrina wanted a more contemporary look for her home in tune with its 1970s era of construction. The colour consultant at Resene ColorShop Tower Junction helped choose the main colour, Resene Element. "I am a stickler for keeping with the era so the colour Resene Element was a good compromise as it's a soft black," says Katrina. "The choice to do Resene Hot Toddy on the garage door and front door was inspired by an outdoor chair from Nood. We quickly grew to love the intense yellow. On cloudy days it resembles more of a mustard, but on bright days it seems to harness the power of the sun!"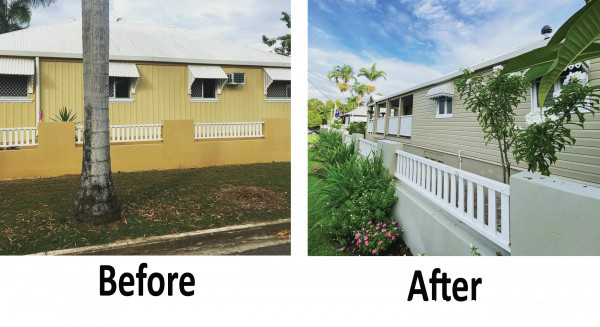 Erica has transformed her home using Resene Triple Bison Hide. The fence colour is Resene Double Bison Hide and the detailing, balustrades and window trims are Resene Black White.
When Erica and her partner bought their miner's cottage in Queensland in 2016 it was a mustard yellow and many of the original features had been replaced. The original veranda, which had been enclosed, and the exterior was clad in asbestos sheeting. Over the past five years she's been trying to restore the home's original character, replacing all the windows, opening up the veranda again and adding French doors on the main entrance. For the house exterior colour she steered away from grey.
"I was adamant about not using grey. I wanted something that blended into the landscape and nearby park which is full of natives and has a saltwater creek running through it. I wanted an earthy taupe colour with no grey tones and when we found Resene Triple Bison Hide I knew it was the one! The colour is strong and beautiful and sits so well with the style of our home.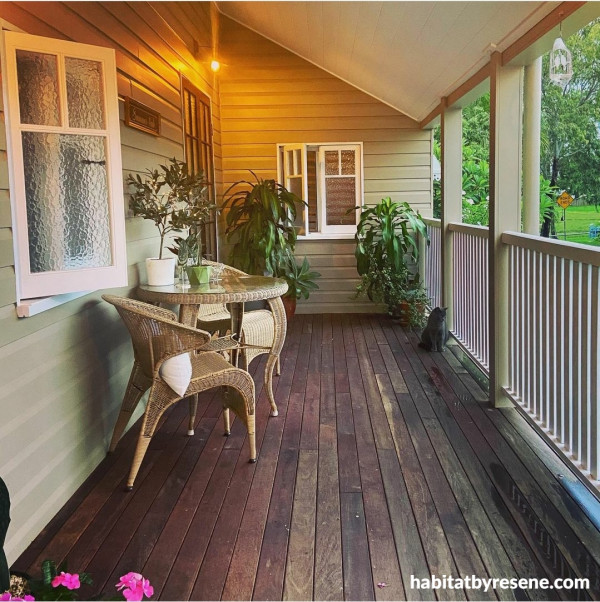 Resene Triple Bison Hide is also painted on the uncovered veranda. The window trims, porch roof and balustrade are Resene Black White.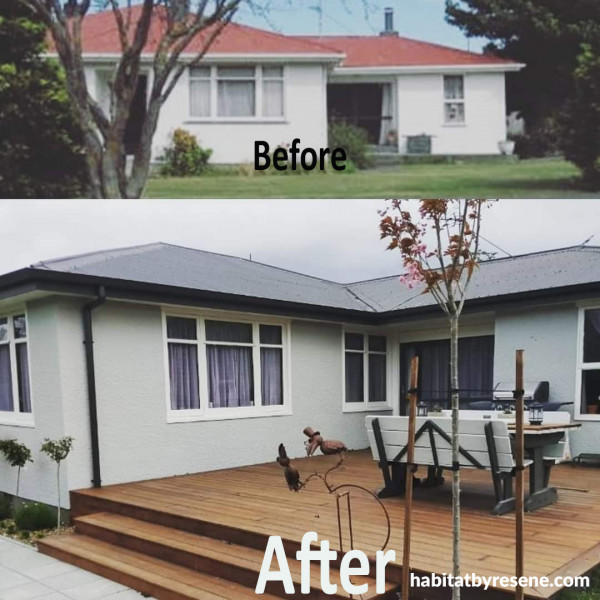 Olivia went for a classic three colour combination for her home renovation changing the roof colour house colour and the trims. "We knew we wanted a dark roof so we went with Resene Ironsand as we think it's pretty ageless," says Olivia.
The exterior colour was custom made for them, inspired by a villa Olivia's builder husband had been working on in Christchurch. After some detective work they tracked down the colour's Hex code. "Luckily Kelly from Resene Ashburton sorted us out! Our windows are Resene Black White and they really pop. I knew I was going to plant white standard roses out the front, and I wanted them to complement each other. Our deck is kwila with Resene Woodsman Natural. We think it all works together perfectly."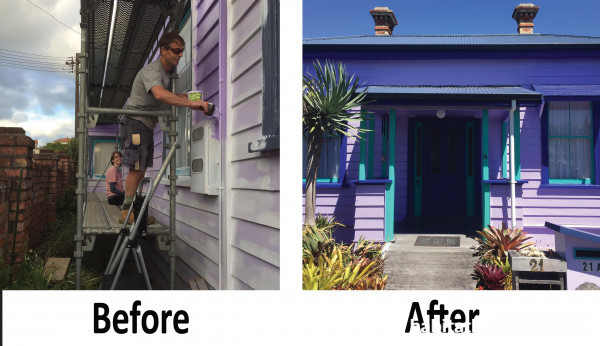 The family of artists in this Auckland home painted the exterior in Resene Biloba Flower using Resene Sonyx 101 teamed with Resene Deep Koamaru and Resene Niagara in Resene Lustacryl.
Artists Jason and Shaarina at Koru Koha Studios took on a different kind of painting project, when they changed the exterior colour of their home.
"No neutrals for us," says Shaarina.
"Creative families need creative houses. Who says house painting isn't art? Not us. We're thrilled with the results thanks to Resene and the wonderful range of colours."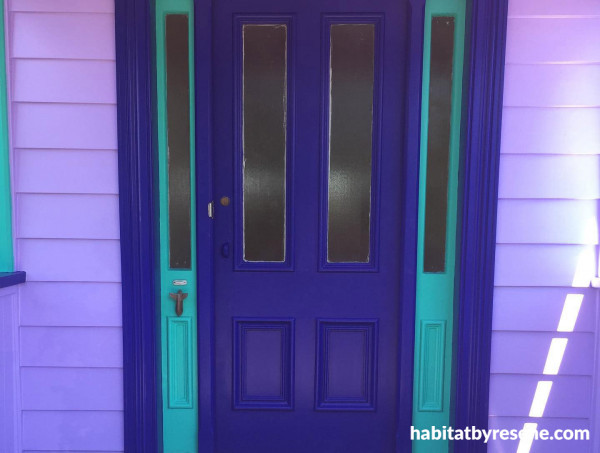 The colourful palette of this Auckland bungalow includes Resene Biloba Flower for the main violet colour of the house, Resene Deep Koamaru on the front door and Resene Niagara for the green trims.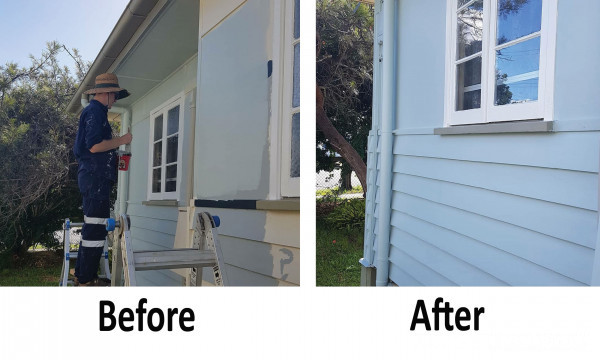 The house has been transformed using Resene Nebula. Soon the trim colour will be painted in Resene Swamp.
Bridget's exterior makeover using Resene Nebula isn't quite finished – the trims are still to go - but we couldn't resist showing how this grey blue turned out. "We love the colour," says the Queensland homeowner. "It's still in progress as we're doing it all ourselves. We're going to use Resene Swamp on the trim," she adds.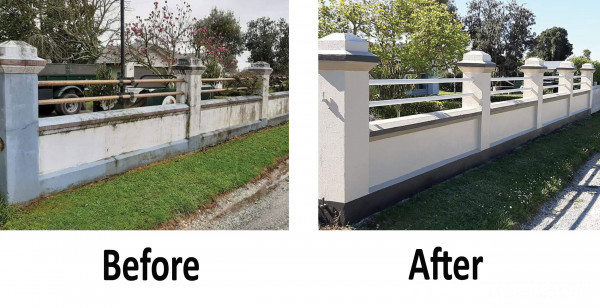 The fence is painted Resene Bison Hide with a strip of Resene Ironsand on the bottom and top and on the post detailing.
The upgrade on this fence is just the beginning of this miraculous exterior transformation. Megan and her husband Bryan have been renovating a church near Nelson this summer, a DIY project that has been ongoing since Bryan bought the building back in 1999 when the church was de-consecrated. The exterior colour scheme includes Resene Bison Hide in several different strengths with Resene Ironsand and Resene Alabaster on the trims and arched windows.
"We took advice from the Nelson Resene ColorShop on what would work well with the deep stucco of the building. The different tones of Resene Bison Hide are perfect, giving it a rich warm tone, with Resene Ironsand providing a perfect base.
"We decided to go with the lighter shade of Resene Lighthouse on the roof because, with all the different roof angles, we didn't want anything too dark or heavy."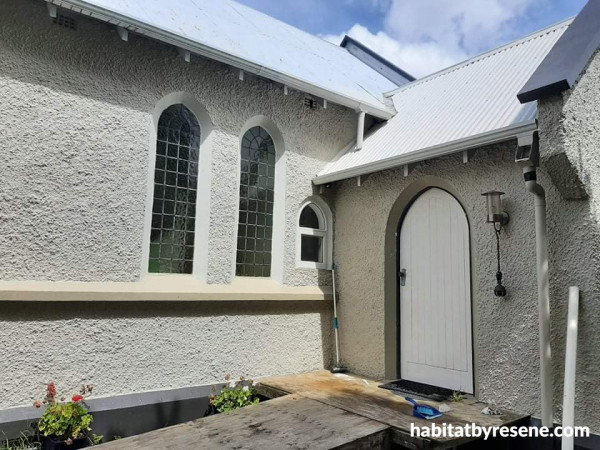 Resene Bison Hide is the main stucco exterior colour with Resene Half Bison Hide on some of the window frames and Resene Alabaster and Resene Ironsand on the trims. The roof is currently being repainted in Resene Lighthouse.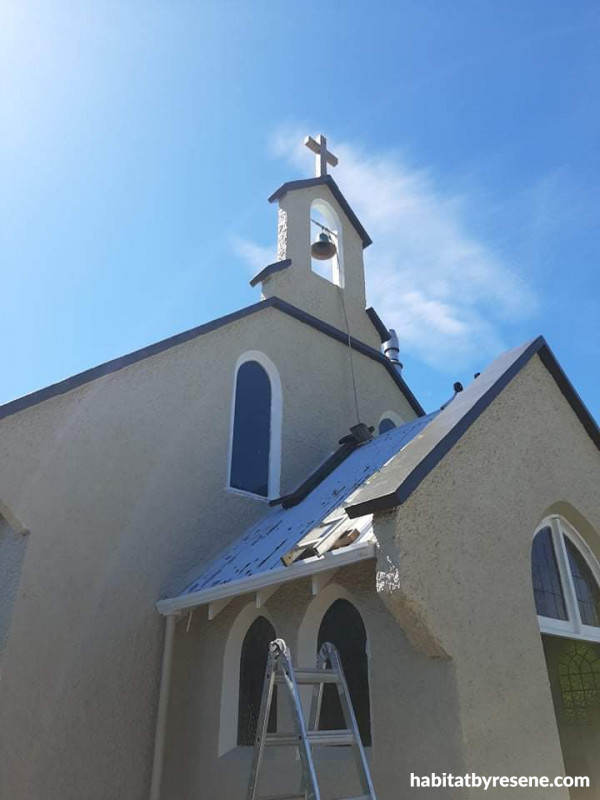 The main colour is Resene Bison Hide with eaves in Resene Ironsand, arched window frames in Resene Half Bison Hide and Resene Black White on the stained glass framing.
The couple aim to finish both the exterior and interior painting by the end of summer. They plan to open an Air BnB called the Belltower later in the year.
Published: 11 Feb 2021
Do you have a home full of wonderful Resene paint and colour? Send us some snaps by emailing [email protected].
the look
If you're stuck on what
colour to use or need colour
advice, try out the Resene
Ask a Colour Expert service.