►
◄
latest
habitat tv
blog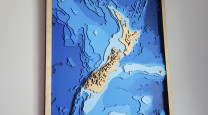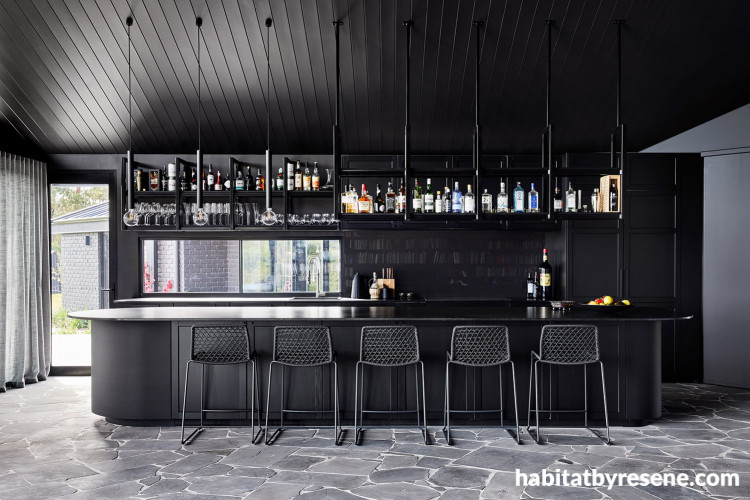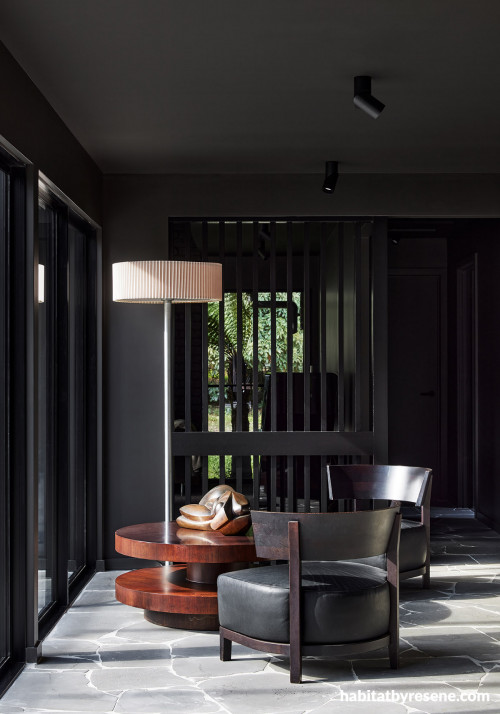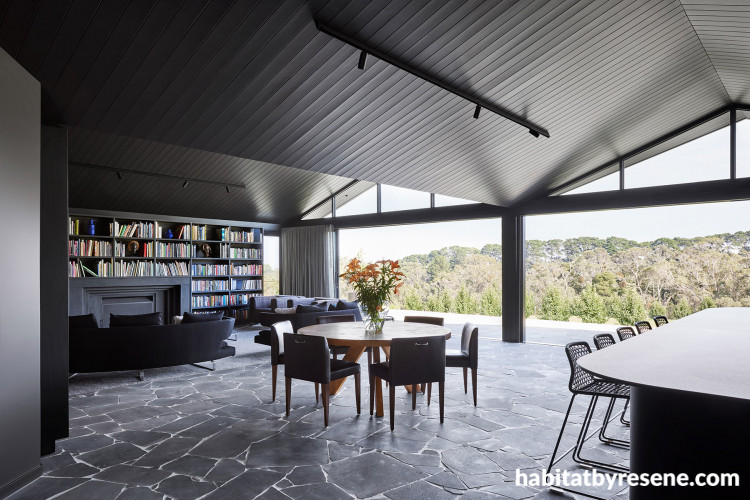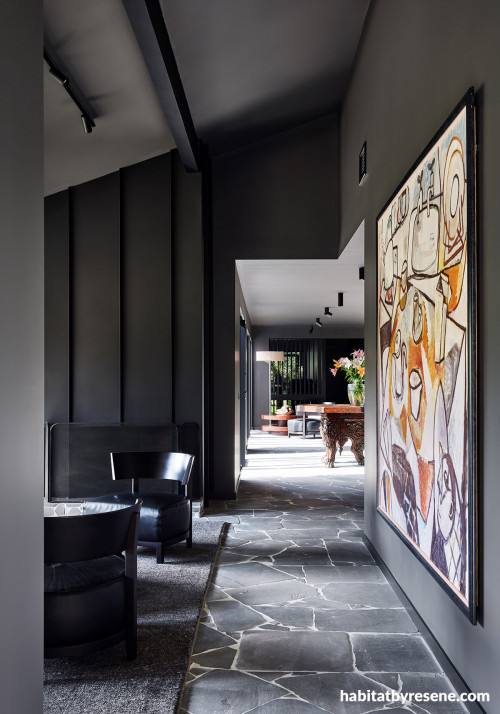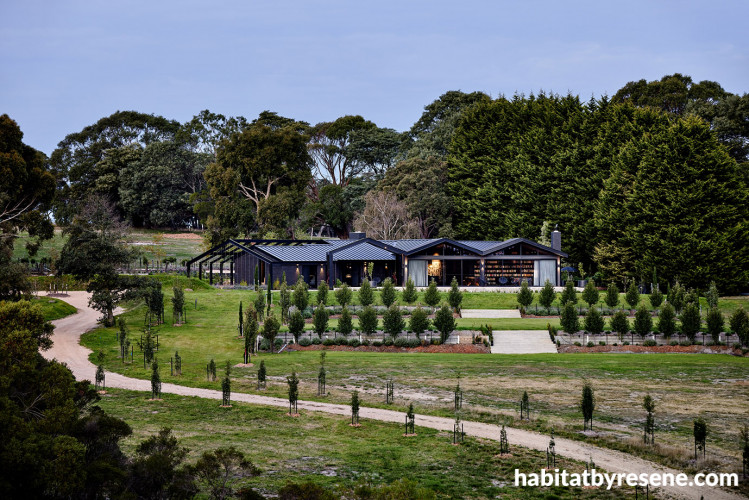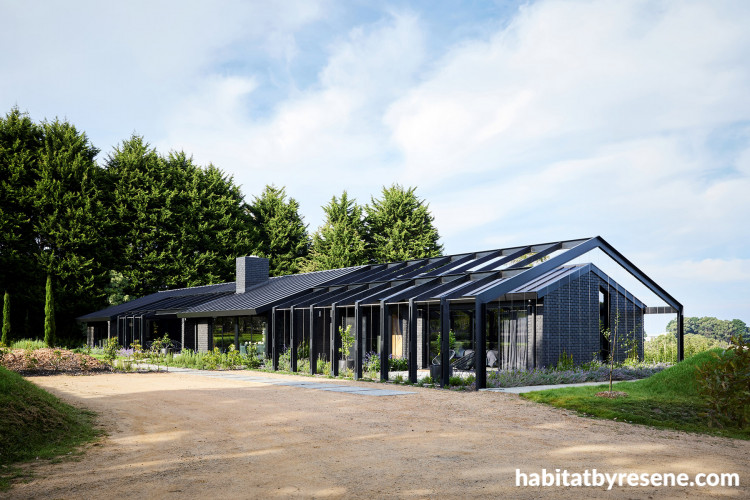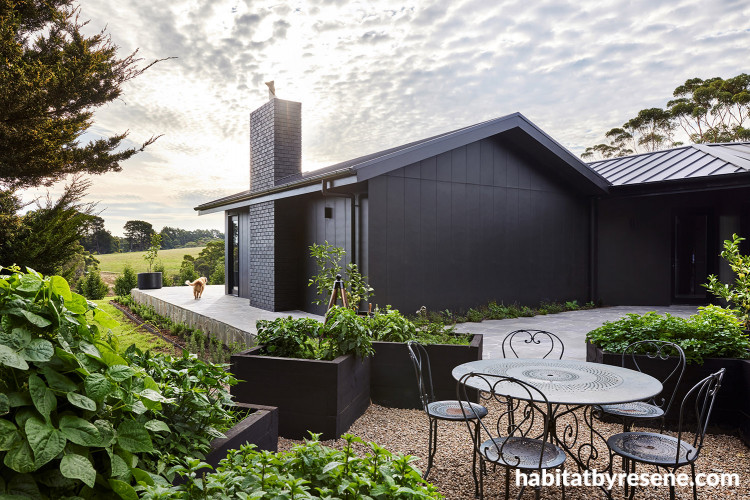 A 1980s farmhouse transformed into a modern, award-winning masterpiece
In the picturesque region of Victoria, a remarkable transformation has taken place, breathing new life into a 1980s brown-brick farmhouse that once turned its back on the stunning views the area had to offer.
The project, led by designers Aaron Neighbour and Ton Vu from Atlas Architects, aimed to seamlessly integrate modern elements that celebrated the surrounding nature while creating a space that prioritised family living above all else. This undertaking resulted in a harmonious blend of old and new, inside and outside, simplicity and complexity.
The design concept cantered on reimagining this farmhouse as a welcoming haven for a semi-retired couple with numerous children and grandchildren, promoting connection, reunion and shared experiences. The design response beautifully brought this concept to life by embracing a dark, cosy, and calm colour palette featuring shades of Resene greys and charcoals. These colours limited light reflection, allowing the expansive windows and natural light to take centre stage, creating an atmosphere that was simultaneously intimate and expansive.
The home still cleverly retains some farmhouse characteristics while adapting to an urban family lifestyle. The kitchen and pantry, for instance, were not just practical and service-oriented but also part of a social and entertaining hub with a bar aesthetic, perfect for family gatherings and social events.
The colour scheme of this wonderful home played a crucial role in its overall success. The dark, muted and calm palette featuring Resene Bokara Grey, Resene Ironsand and Resene Black simplified the appearance of the building, allowing the green and purple hues of the landscape to stand out both outside and within.
The project's relationship to its context was also a crucial aspect, as it aimed to honour the iconic Mornington Peninsula landscape in every detail. The design celebrated and utilised the environment by facing west to block out the summer sun while using the bluestone floor as thermal mass during the winter. Large door openings on the west and northwest allowed for cross-ventilation to cool the house in the summer.
One of the challenges faced by the architects was the existing roofline, which was described as "bitsy and messy". To address this, a steel fascia pergola structure was created to envelop the building, giving it a cohesive appearance while extending the roofline and providing shelter at the entrance. This also aimed to transform into a private northern courtyard over time as plants grow beautifully to the roofline.
We can see why this home won the Resene Total Colour Landscape Award last year, with the judges stating: "This landscape has a sense of things to come. Already beautifully integrated and breath-taking, this will become even more so once the plantings mature. The origami roof plays with the light making one colour seem like many more nuances of colour. The achromatic palette works wonderfully with the green foliage, helping it nestle well into the surrounding landscape."
This home not only celebrates the breath-taking natural surroundings but also provides a warm and welcoming space for family living. This project is a shining example of how a careful colour palette, innovative design and attention to detail can turn an old farmhouse into a modern masterpiece that seamlessly integrates with its environment.
design Atlas Architects, www.atlasarchitects.com.au
images Tess Kelly, www.tesskelly.net
Top tip: If you're using a dark colour for your exterior, or your outdoor space is exposed to the elements, try using Resene CoolColour paints and wood stains to reduce heat stress and damage. A Resene CoolColour reflects more of the sun's UV rays than the standard version of the colour. Find out more at www.resene.com/coolcolour.
Published: 14 Nov 2023
Do you have a home full of wonderful Resene paint and colour? Send us some snaps by emailing [email protected].










the look
If you're stuck on what
colour to use or need colour
advice, try out the Resene
Ask a Colour Expert service.