►
◄
latest
habitat tv
blog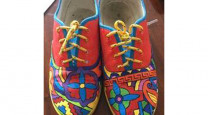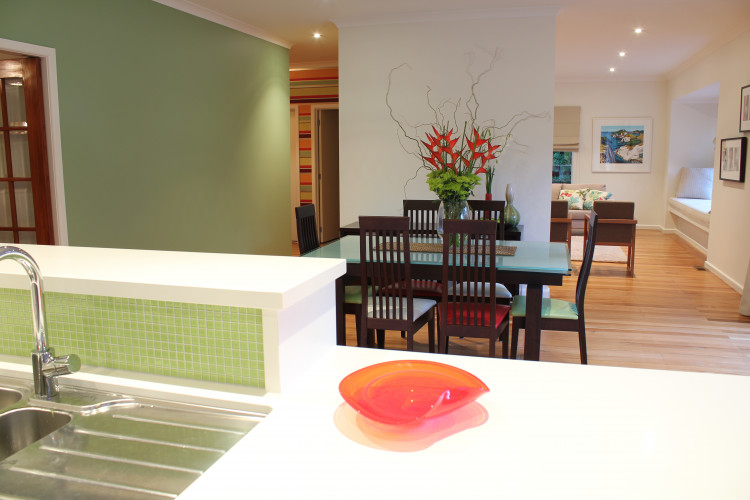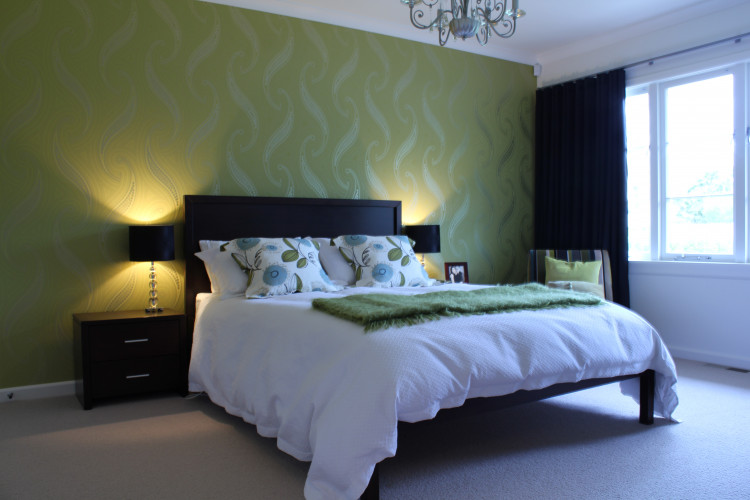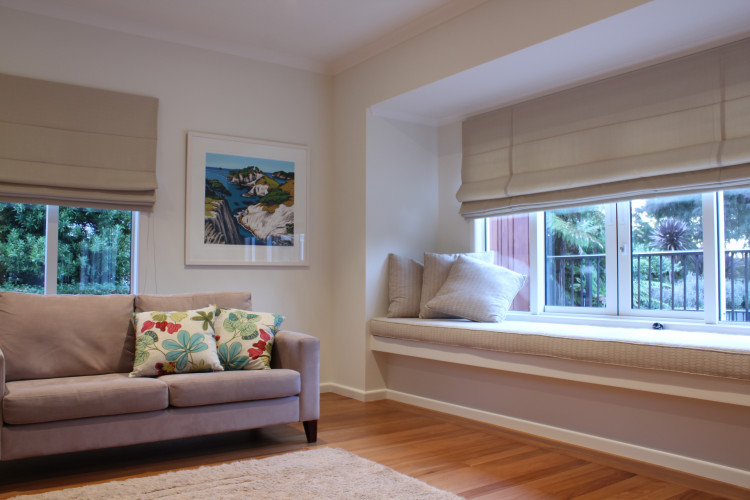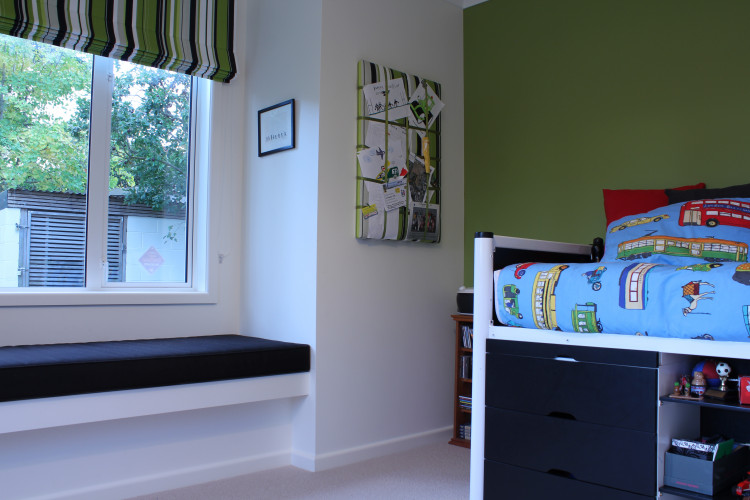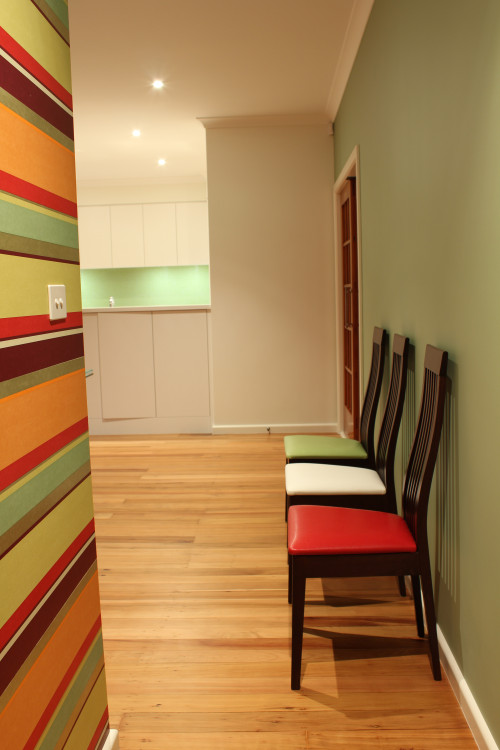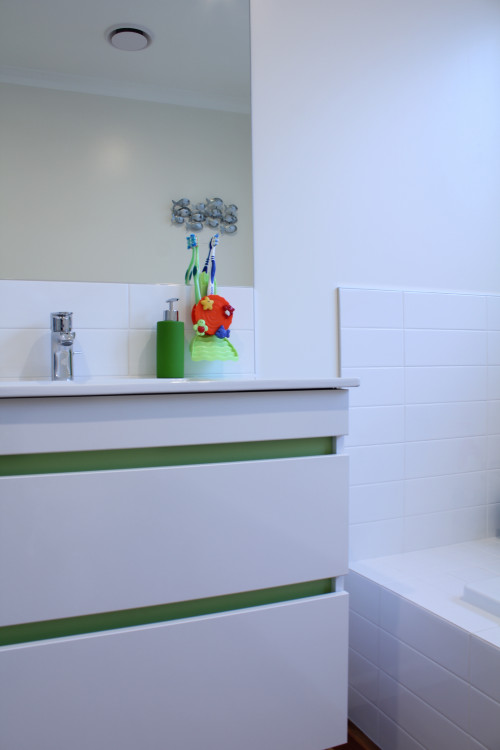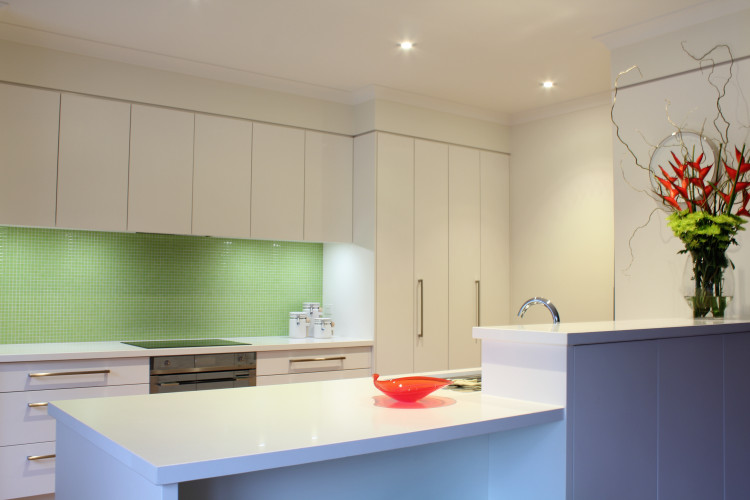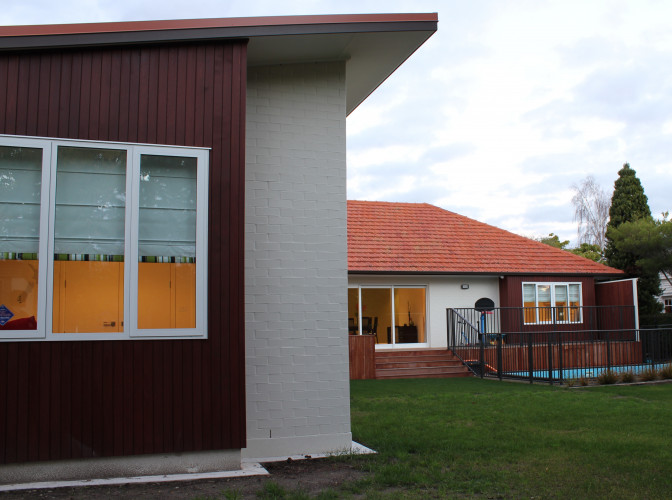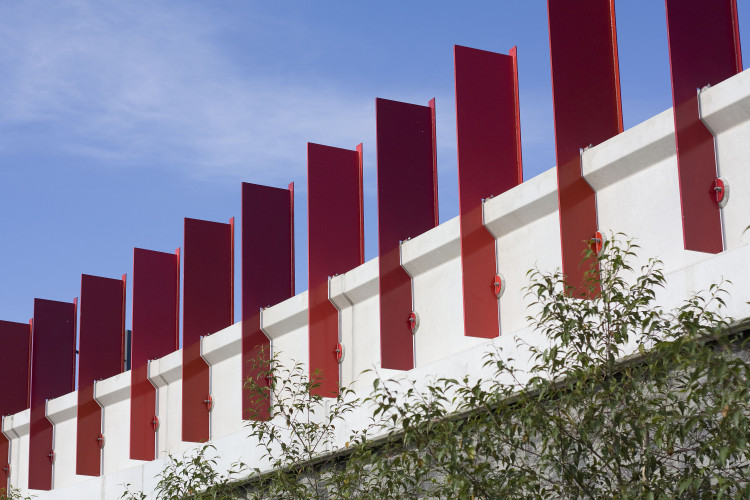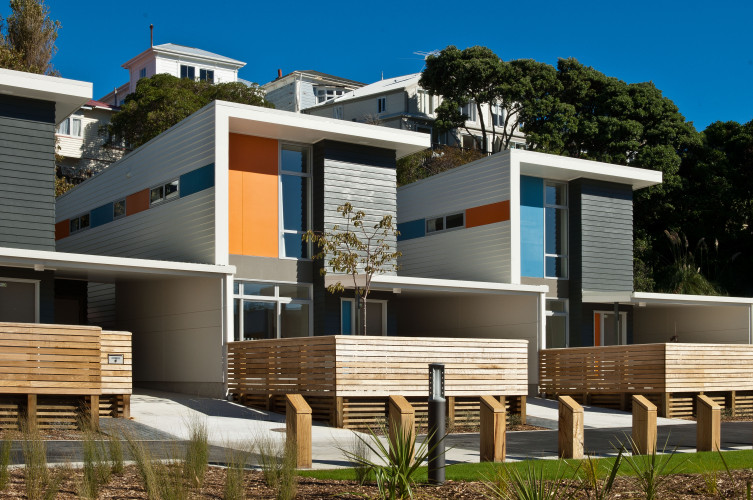 And the winner is...
24 Aug 2012
Do you have a home full of wonderful Resene paint and colour? Send us some snaps by emailing [email protected].
Resene Total Colour Award winners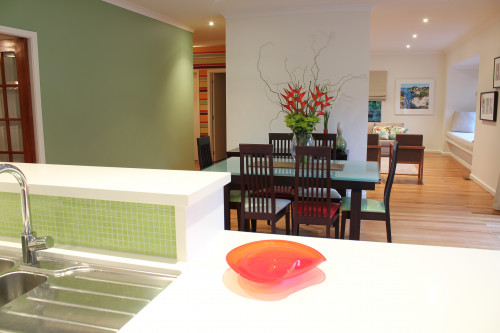 Using a fresh green palette with neutrals has won a Resene Total Colour Award for interior designer Kim Forkert of Parkhurst Design.
Announced last night, Kim won the Resene Total Colour Awards Residential Interior category for her transformation of a 1938 brick house into a home with light open spaces. The palette of colours was inspired by a boldly striped Harlequin wallpaper, Anoushka Bella Stripe, chosen for the entrance and hall.
Tip: Use a striking fabric or wallpaper to inspire your colour scheme. For latest wallpaper trends, see the collections available at Resene.
While most of the walls and trims are in Resene Half Villa White, Kim balanced the bold wallpaper with the fun and lively Resene Jigsaw for a wall in the adjoining dining room. This colour was then echoed in the glass mosaic splashback in the kitchen. Another green, Resene Kombi, was chosen for a boy's bedroom.
As well as the award winning interior, the exterior of the home also needed resolving to marry the original house, clad in Huntly brick with a modern mono-pitch addition.
Tip: To tie two different architectural styles together use simple consistency of colour between the two structures.
The brick cladding colour on the extension is Resene Half Parchment which sits well next to the warm-coloured brick. For the new timber garage door and cedar cladding detail, Kim chose Resene Waterborne Woodsman tinted to Resene Cedar. The soffits are Resene Eighth Pearl Lusta and Resene Nero, the original wooden joinery is Resene Half Villa White which, at first glance, is hard to differentiate from the new joinery, and the front door is Resene Nero to make a strong statement.
Overall winner: The overall winner of the Resene Total Colour Awards, who receives the Nightingale award, is Architectus for the Clark Street Overbridge in Auckland. This also took the Resene Total Colour Award Commercial Exterior award. A Nightingale Maestro (and the Residential Exterior Award) went to Designgroup Stapleton Elliott for the Wellington City Council Regent Park Development.
Other winners were:
Residential Interior Winner: Parkhurst Design for Seel Residence. Colour Maestro: Eucalyptus Design & Interiors for Kingsland Art Project. Colour Maestro: Sarah Quinlan Design for Nelson Kitchen Project.
Rising Star Winner: Grace Salisbury Mills for Arts & Crafts Cultural Mall.
Education Winner: Darryl Church Architecture for Waipa Woodprocessing Workshop. Colour Maestro: McKenzie Higham Architecture for Amesbury School. Colour Maestro: Opus Architecture for Avonhead School Learning Centre.
Commercial Interior – Office Winner: Studio Pacific Architecture for Beca Fitout. Colour Maestro: Element 17 for Radio Network Christchurch. Colour Maestro: Spaceworks Design Group for Google Office Fitout.
Commercial Interior – Public + Retail Winner: Studio Gascoigne Ltd for Glassons Queen Street. Colour Maestro: Designworks for Kiwibank and New Zealand Post Retail Transformation. Colour Maestro: Xsite Architects for Monarchy Restaurant.
Display + Product Winner: Sang Architects & Company and Michael Smither for Sang Siren. Colour Maestro: Boffa Miskell for The Trestle Leg Series.
Landscape Winner: Taylor Cullity Lethlean and Wright + Associates for Jellicoe Street, North Wharf and Silo Park, Auckland. Colour Maestro: BECA for Max's Pipe Dream. Colour Maestro – Boffa Miskell for London Quay.
Commercial exterior Colour Maestro: Wilson and Hill Architects for The Chair. Colour Maestro: Atelierworkshop for White Hart Hotel.
All award winners can be viewed on the Resene website from Monday, 27 August.
Adding shimmer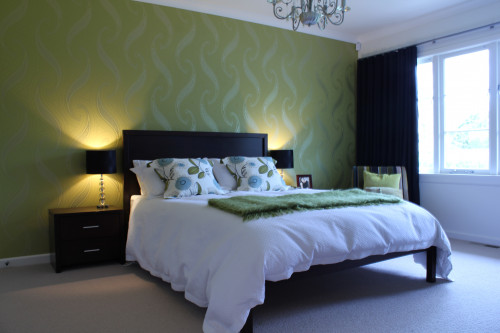 The master bedroom features a Blendworth wallpaper called Yo Yo. The striking yellow/green background colour and metallic paisley print balances the Resene Half Villa White walls in the room.
Restful living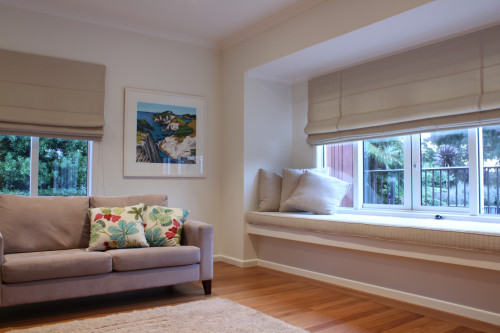 Resene Half Villa White is a restful backdrop for the living room.
A colour for all ages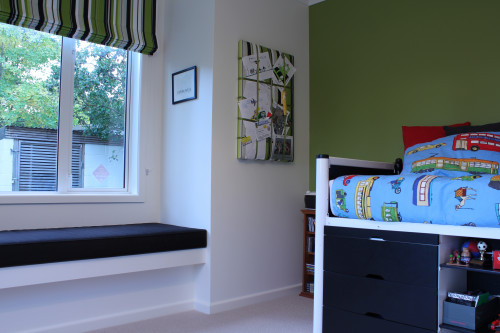 Resene Kombi was chosen as an enduring colour to take a young boy through the years and to set the scene for a bold striped window fabric at the window and a colourful bed cover.
Even the furniture matches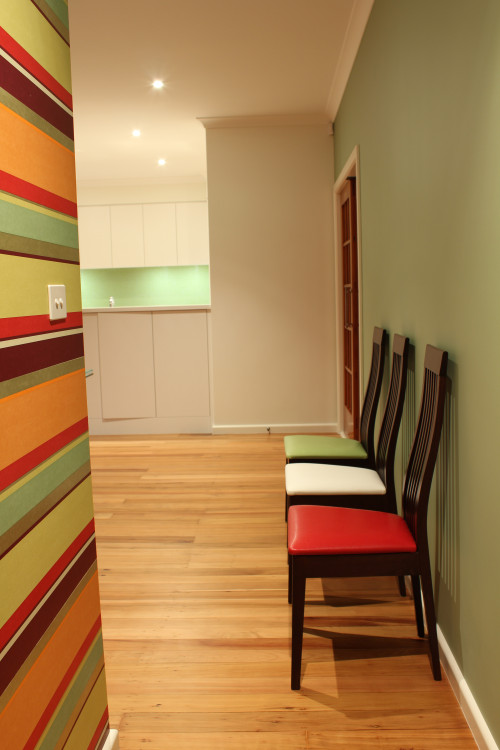 Even three chairs come to the colour party. The wall is Resene Jigsaw.
Clever detailing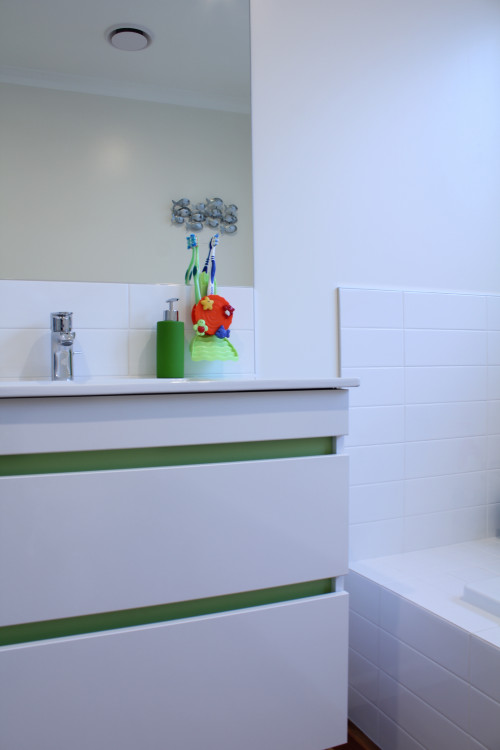 Green detailing in the bathroom echoes colours used elsewhere in the house.
A fresh approach
The kitchen is crisp in green and white, with mosaic tiles echoing the Resene Jigsaw wall of the adjoining dining room.
Blending different styles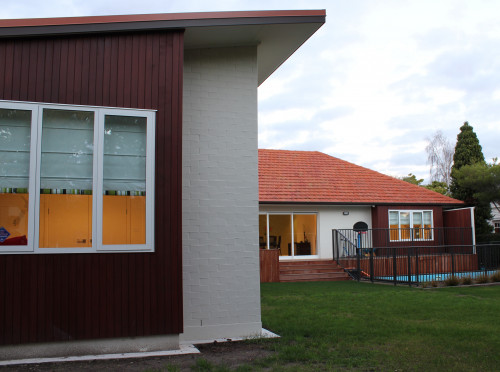 Brick painted in Resene Half Parchment and timber panels in Resene Cedar from Resene's Waterborne Woodsman Exterior Timber Stains help marry the contemporary addition to the original house. The soffit is Resene Nero.
The overall winner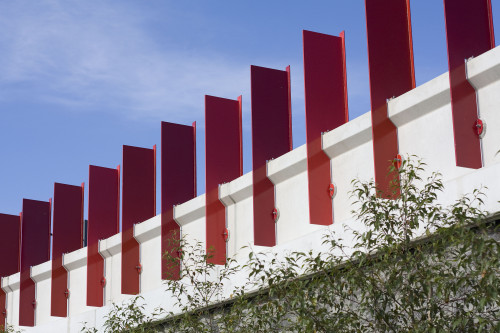 The overall winner of the Resene Total Colour Awards, who receives the Nightingale award, is Architectus for the Clark Street Overbridge in Auckland. The bridge is a brave and vibrant mix of three similar reds - Resene Roadster, Resene Monza and Resene Livewire.
Residential Exterior winner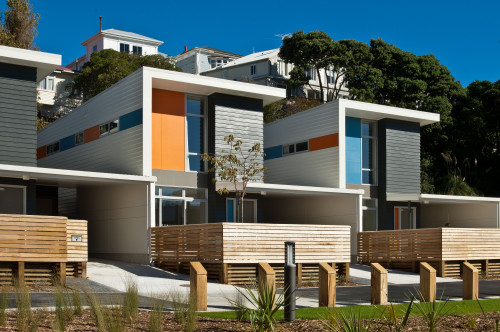 The Wellington City Council Regent Park Development won the Resene Total Colour Maestro Nightingale and Residential Exterior Awards for Designgroup Stapleton Elliott. The colour palette is extensive and carefully curated unit by unit, featuring Resene DNA, Resene White Pointer, Resene Clockwork Orange, Resene Wedgewood, Resene Whizz Bang, Resene Wazzup, Resene Pulse, Resene Funk, Resene Koromiko, Resene Vermont, Resene April Sun, Resene Koru, Resene Double Gravel and Resene Triple Friar Grey.
the look
If you're stuck on what
colour to use or need colour
advice, try out the Resene
Ask a Colour Expert service.