►
◄
latest
habitat tv
blog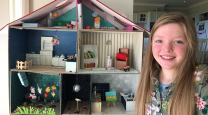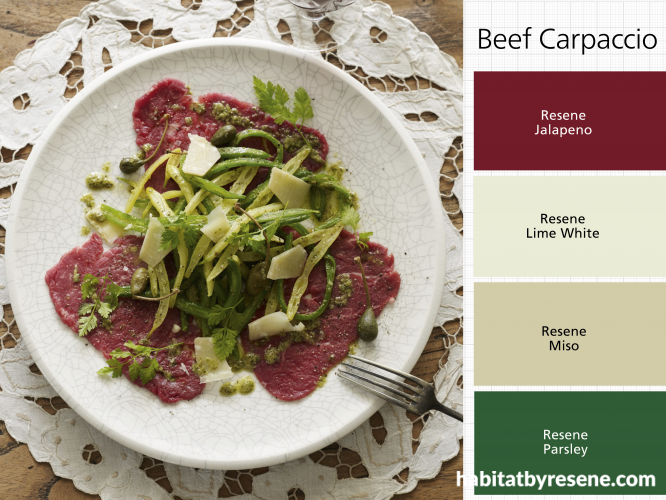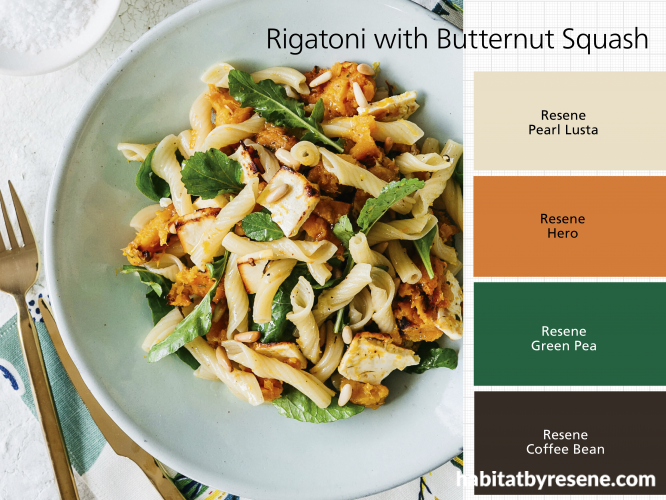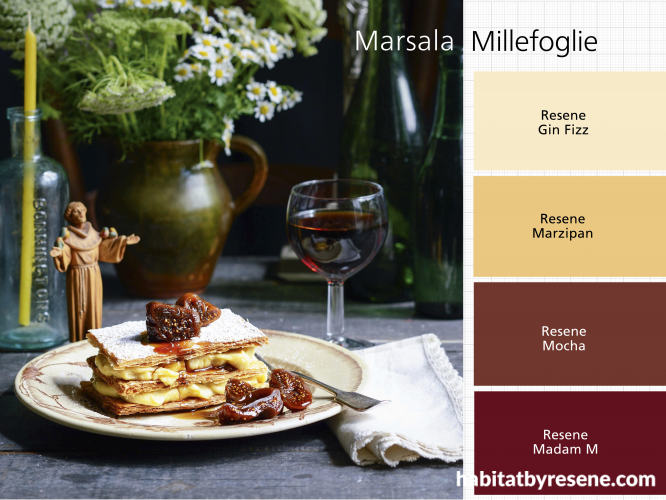 Be inspired… by food
Colour is all around us – on our walls, in nature and at our table. When you're planning a Resene colour scheme, there are so many examples of great colour combos just outside our door, or in our kitchens.
Heading into autumn and winter is the perfect time to be inspired by the warm, spicy, nutty, hearty colours of the foods that we prepare. Cinnamon walls anyone? Or pumpkin, nut, chocolate, latte or pistachio?
The vocabulary of food permeates so many aspects of our life. Resene has some delicious paint names based on food: Resene Jalapeno, Resene Miso, Resene Gin Fizz, Resene Coriander, Resene Nougat, Resene Clotted Cream… and that's just from the latest fandeck collection.
We've taken some images from the latest issue of Dish magazine, and come up with some yummy colour schemes to match. This issue of Dish, on sale now, is all about Italy and celebrating Italian food.
These three recipes can be found here: www.dish.co.nz/recipes/collection/resene-inspired-colour
Published: 24 Mar 2016
Do you have a home full of wonderful Resene paint and colour? Send us some snaps by emailing [email protected]esene.co.nz.
Beef Carpaccio is a simple recipe that relies on using a premium cut of beef. It's complemented by a delicious caper dressing.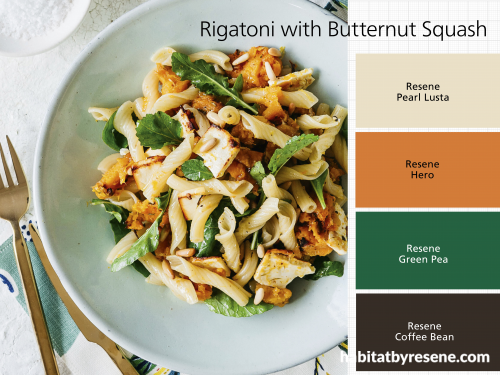 Rigatoni with Butternut Squash is a take on a classic pasta dish, with layers of flavour.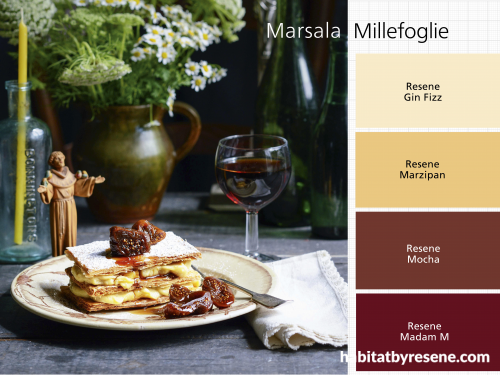 Marsala Millefoglie with Marsala Poached Figs – there are no words; it's just heavenly.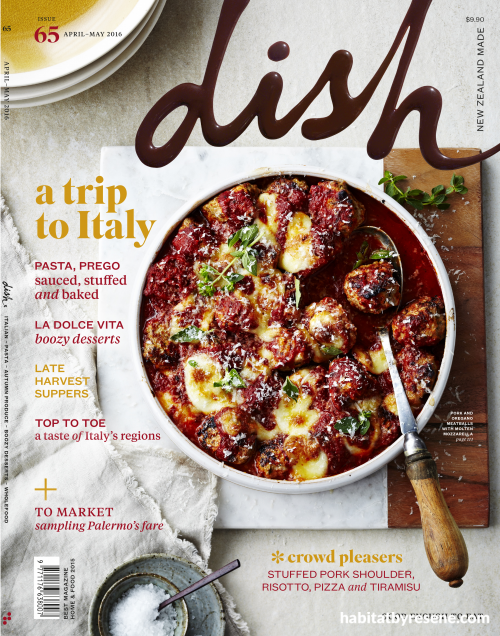 For more divine recipes, wine matches and food-focused articles, see www.dish.co.nz.