►
◄
latest
habitat tv
blog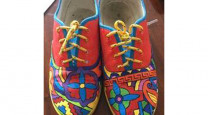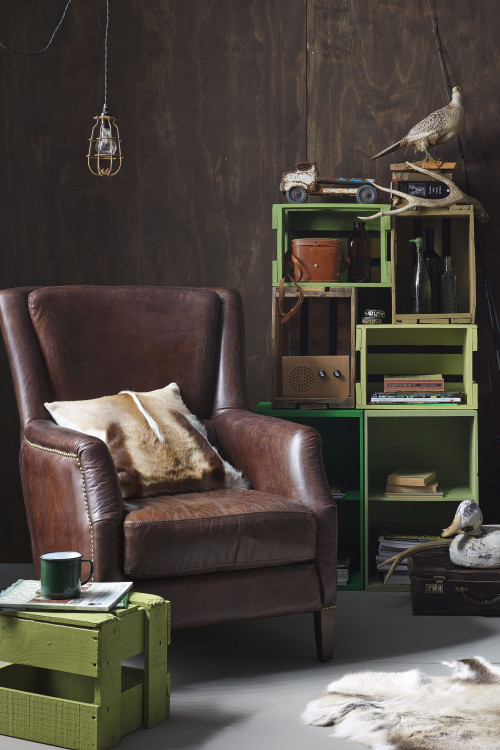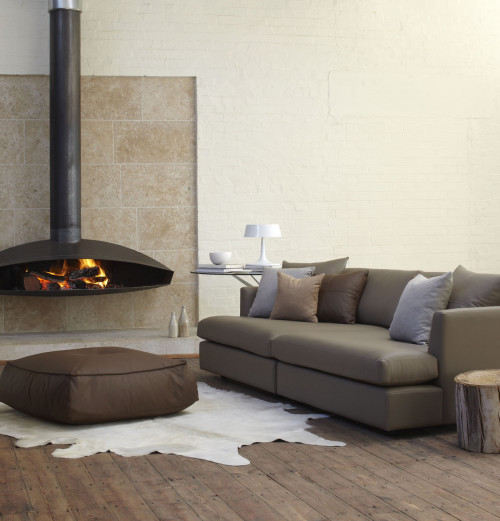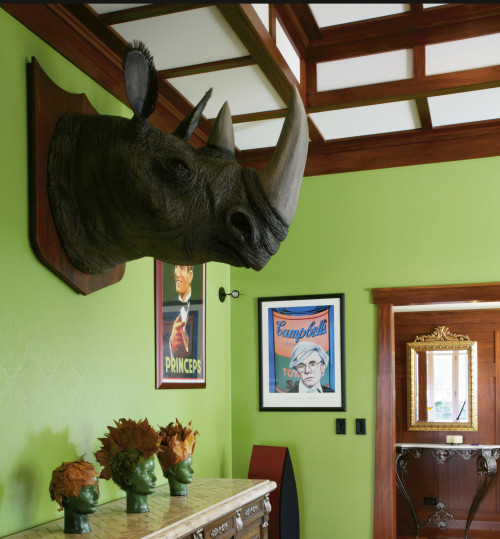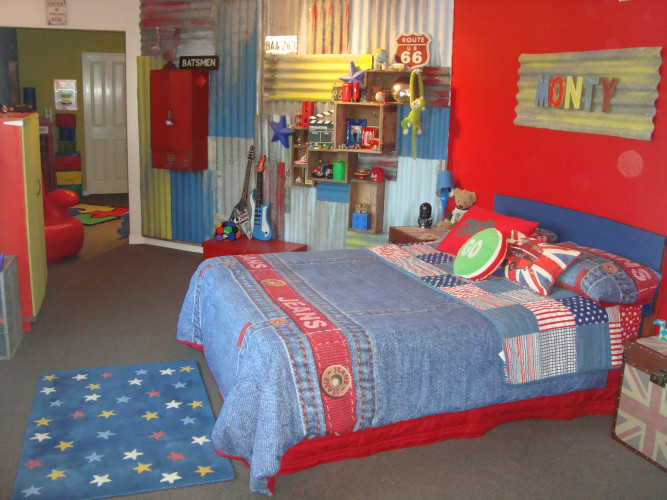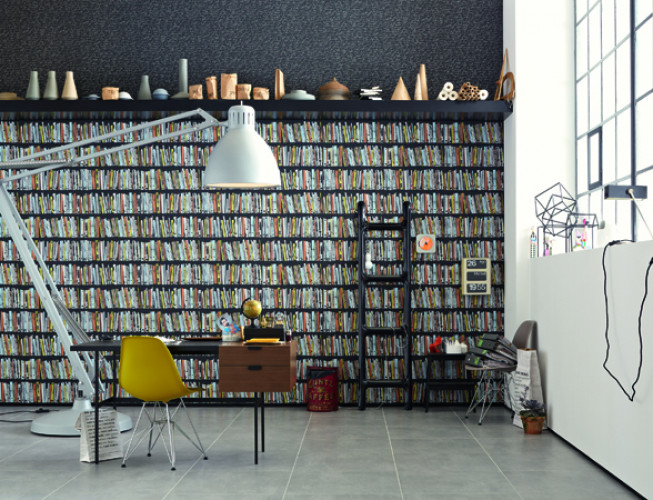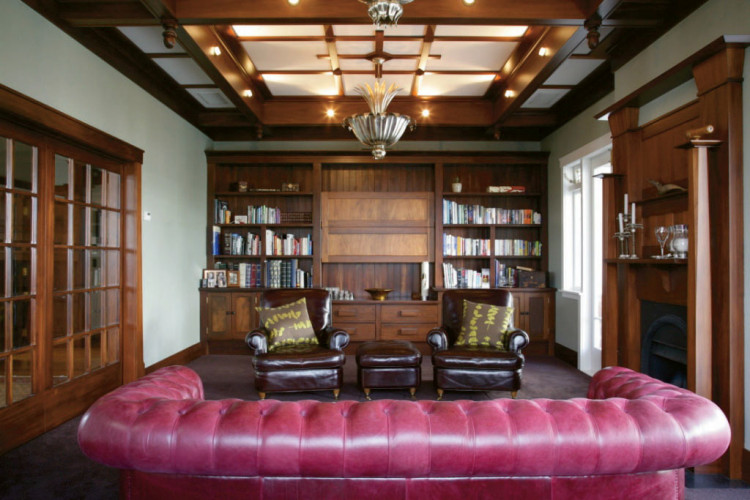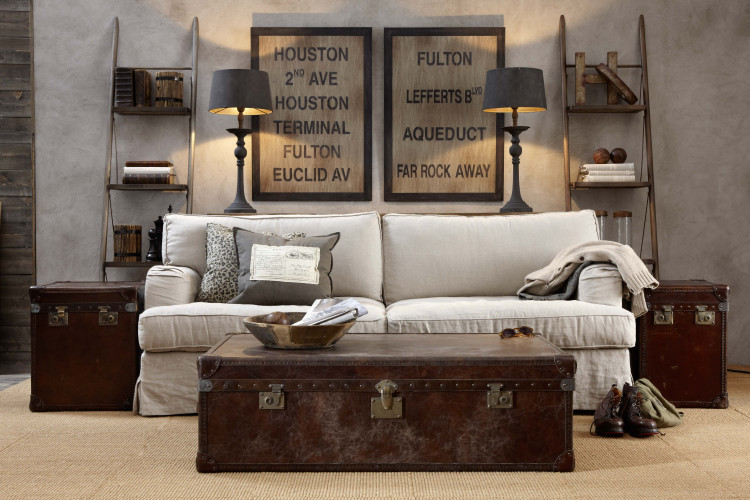 Be a man, get a cave
03 Jun 2014
Warning: this article will reinforce gender stereotypes. It has to. It's about man caves.
The man cave has been around for centuries providing men with a hub in which they can soak up testosterone and replenish their manliness. These male-only habitats, designed by men for men, have come a long way from being a cave in the wilderness where men would bash rocks together. Now, they splash about Resene paint instead. As mankind progressed, so did the man cave. Caves have become sanctuaries where a man can escape the world, or the wrath of his woman, relax in an abundance of male treasures and appreciate the art of manliness. A man cave can take many forms, from a shed with crate shelves and old tools, to more of a metro man cave with a 60-inch screen and theatre-style chair.
The interior of a man cave is an art form of its own, sporting dark earthy tones and memorabilia from one's youth. According to Anchorman legend Ron Burgundy, a man's abode should contain many leather-bound books and smell of rich mahogany. Famous man caves include Charles Darwin's study and Mark Twain's Billiard Room with their dark woods, comfortable armchairs and a mixture of dark burgundy and deep cream walls. Follow in the footsteps of scientific and literary genius with a bit of Resene Shiraz and Resene Wheatfield.
In this part of the world, a man cave is more likely to be a garage, shed or basement. For the editor of NZ Fishing World, Scott Cushman, his garage is home to a treasured display of fishing gear. "A man cave is often considered the bastion of his masculinity, untainted by floral toilet paper. I don't dread my wife entering that domain, however I fear that upon my death she will sell my fishing rods for the same price I told her I paid for them."
Powerlifting enthusiast and random man Nick Whiteford, describes the interior of a man cave as being understated and elegant, composed of dark colours and a lot of straight lines. These rooms, hidden away from prying eyes are for a 'boy and his toys' and according to Nick should be simply designed. "It wouldn't be arty or extravagant in any way it would be, for want of a better word, manly." The one item that appears to be vital to every man cave is the beer fridge – when a man is alone doing his manly things, he wants access to beers-a-plenty. As a friend once said: "Playing darts in underpants - that's a man cave."
A man must have his 'kings throne', a favourite chair of extreme comfort in which he may enjoy the company of other men, or just his own manliness. It is key to have a couple of armchairs "that you could spend a lot of time on", as Nick also believes that a modern man cave should include some high-tech home theatre system. Bartender Tom Gray, describes these chairs as "what you think of when you think 'sofa chair'."
The art-work present in these lairs, if any, is described by both these men as being simple. Tom suggests it might be a "big framed piece that you picked up from a garage sale." Nick points out that a man cave may have a theme, and the art would reflect this theme – vintage movie posters for a film enthusiast, motorbike and car posters for a petrol-head, photographs of scenic fishing spots for a hunter-gatherer. Maybe some deer antlers mounted above a framed poster you picked up down the road for two dollars, some of your old model cars, sports stuff like fishing rods, a signed rugby ball or duck decoy.
If you have Van Gogh on the wall, a quirky lime green sofa and are sipping on tea - you're probably doing it wrong.
Every good man need to know how to paint – see our Paint like a pro feature.
Do you have a home full of wonderful Resene paint and colour? Send us some snaps by emailing [email protected].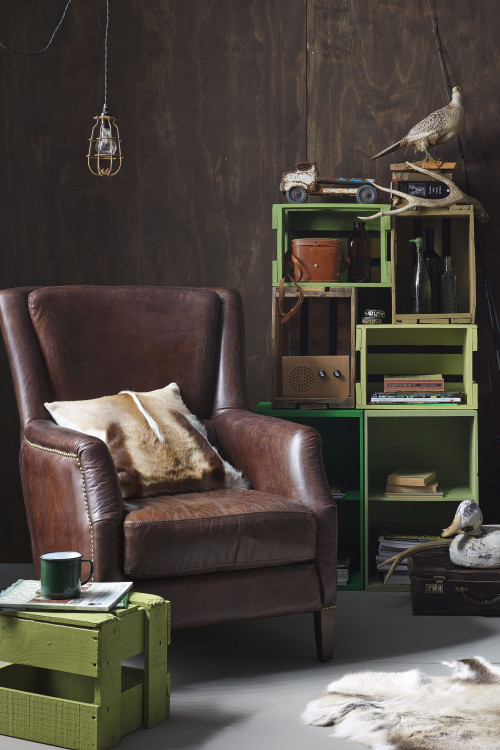 Pure man cave, complete with leather throne, magazines and sports gear. The plywood walls are finished in Resene Treehouse from the Resene Colorwood stains range while various crates are painted in Resene Koru, Resene San Felix, Resene Flourish, Resene Wasabi and Resene Timbuktu. Chelsea armchair in Cigar leather from Halo; truck, bird, bottles and mug, from Flotsam & Jetsam; cushion, reindeer hide, and antler, from Indie Home Collective; mdf and plywood from Mitre 10 Mega.
pictures
Article by Isabeau Brimeau. Styling by Claudia Kozub. Photograph by Melanie Jenkins.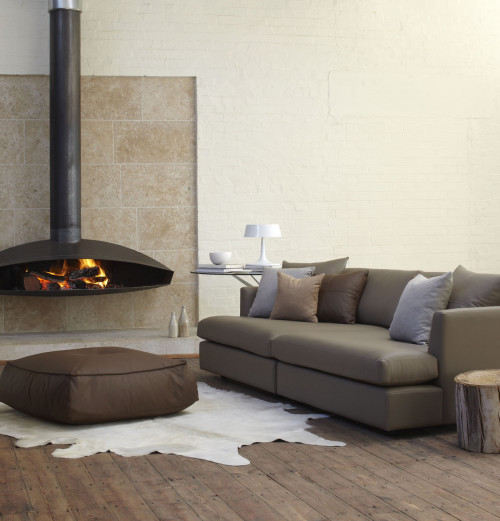 The metro man cave is a very different place – sleeker, crisper but still very masculine in an arty way. All you need in this more minimal approach to the man cave is a designer fire, a cow hide rug and a comfy over-sized sofa finished in Thomas Maxwell Artisan Leather, (design Le Monde) from Warwick Fabrics.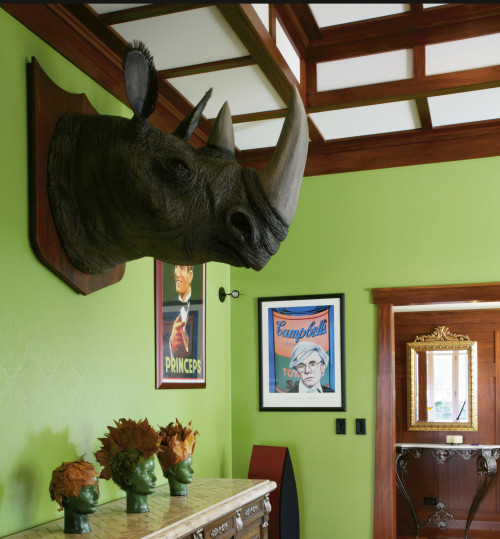 This isn't as un-PC as it looks. The rhino head trophy is fake, made by Weta Workshops and adorns a wall painted in Resene Mantis alongside retro posters.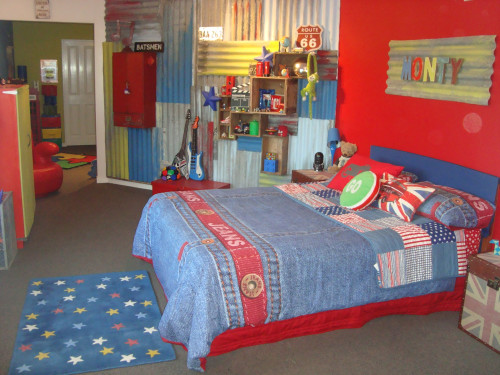 Start 'em young. A small man deserves a small man cave. This boy's room screams 'girls keep out', with a corrugated iron installation and walls painted with Resene Jalapeno. Beware: being sent to his room may no longer be sound punishment. Other colours used are Resene Billy T, Resene Matisse, Resene Comfort Zone and Resene Quarter Tea. The room was created by clever homeowner Millie McAlpine.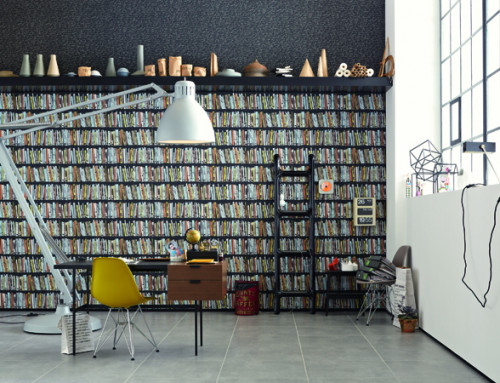 For the man who likes to think he's literary – a bookcase that isn't really a bookcase. This wallpaper is from the Chicago collection (no 9441-22) available at Resene. There are all sorts of faux wallpapers available that would suit the man cave like faux concrete, stone and distressed timber.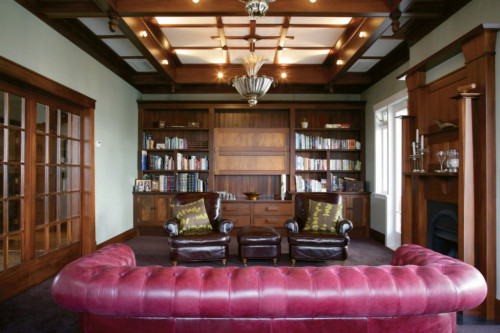 A sophisticated take on the man-cave, harking back to the old-style dens, libraries and men's clubs. A deep buttoned leather sofa and leather chairs sit in front of a wall of built-in timber cabinetry. And, of course, the middle section glides away to reveal a television. The walls are painted in Resene Lemon Grass.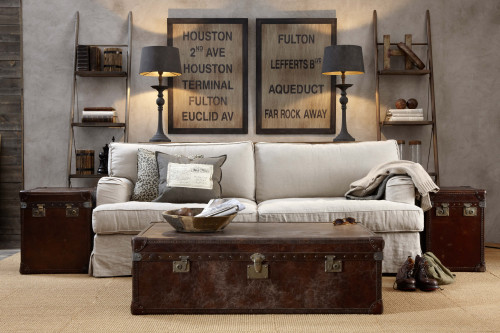 Old leather trunks and suitcases, a squishy sofa and typographical artworks on ply. This lighter version of a man cave could sit in any house rather than be hidden away – or is that not the point? The furnishings and accessories are from Artwood.