►
◄
latest
habitat tv
blog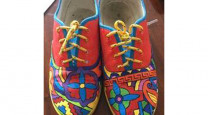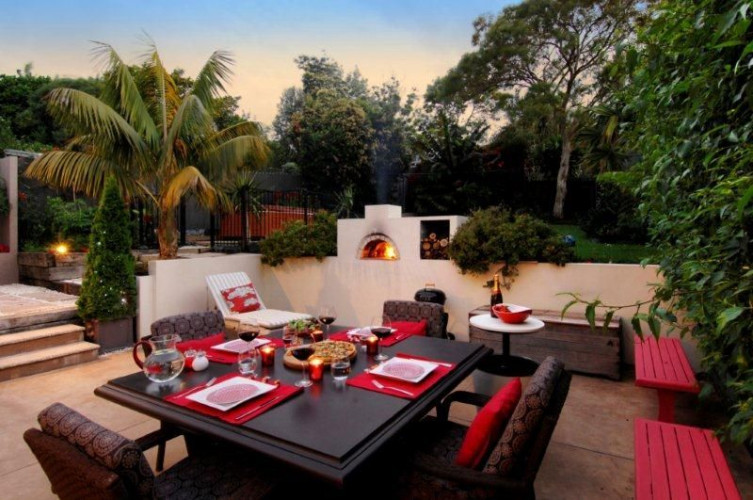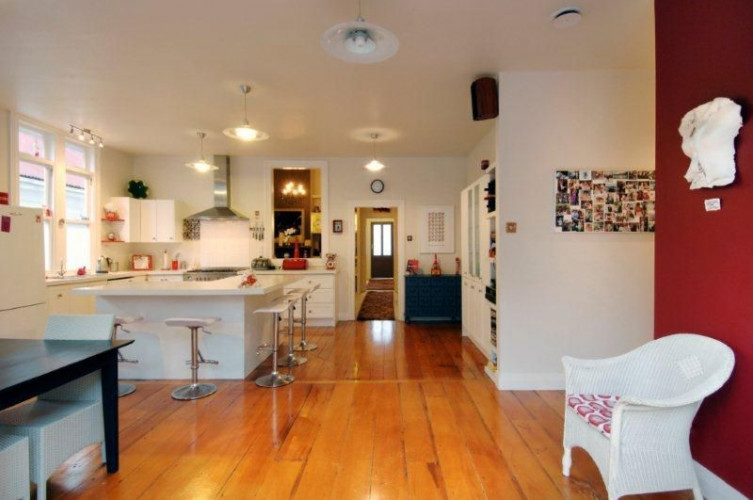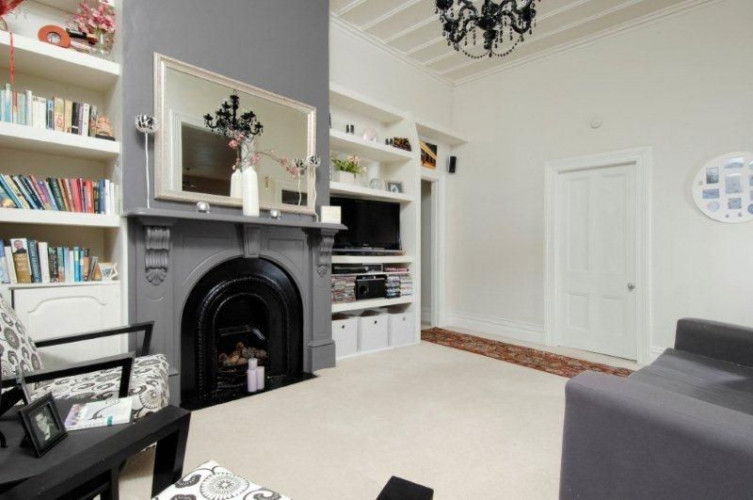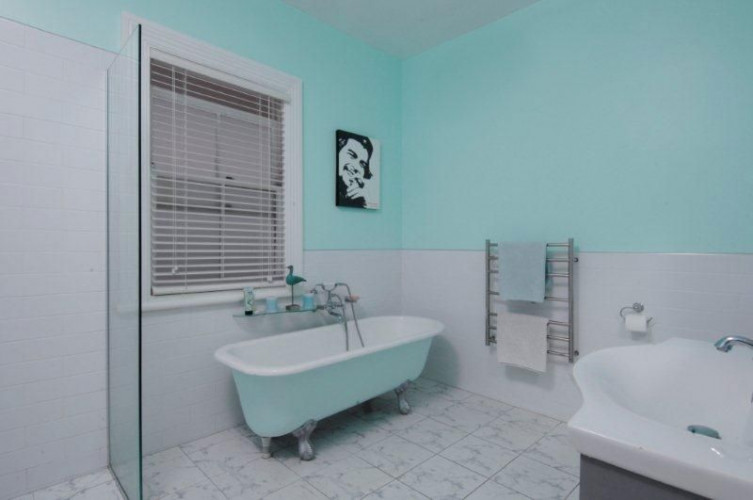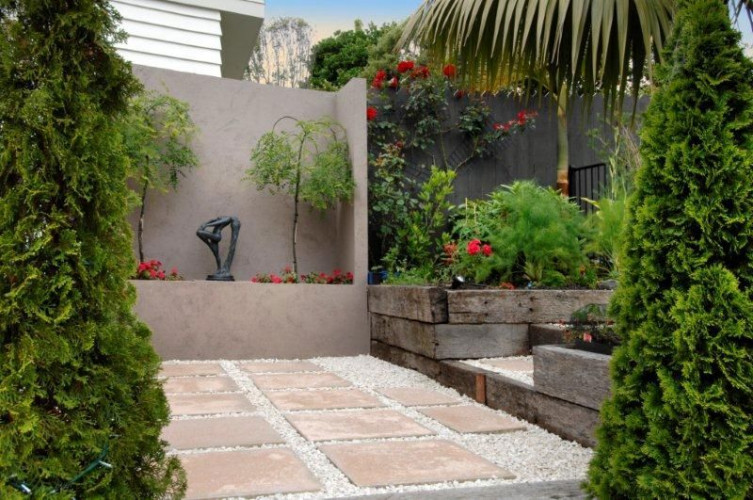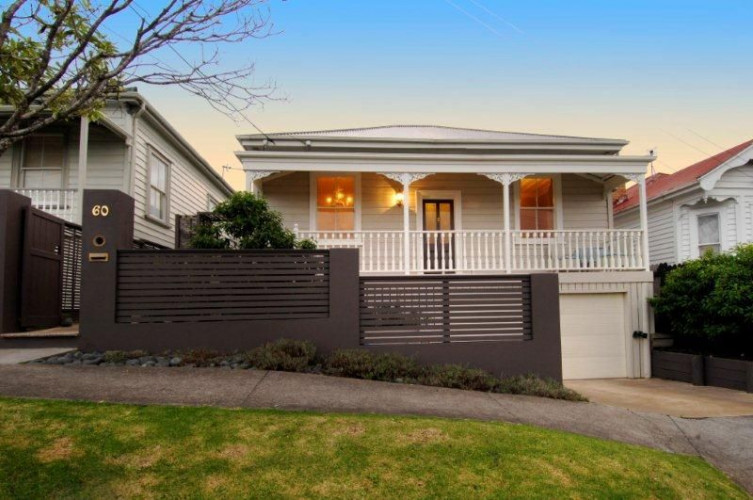 George and Frances' Beach-Inspired Villa Renovation
26 Jan 2012
Do you have a home full of wonderful Resene paint and colour? Send us some snaps by emailing [email protected].
Al fresco living in the city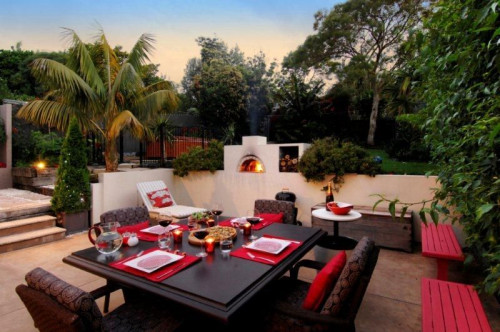 George and Frances have carefully restored their 1904 villa in Kingsland, keeping its classic style and polished kauri floors, but extending it to create more living space, and adding their own personality. Influenced by their travels to Spain – particularly Spanish beaches – they have made sure that the outside is as appealing as the inside, with an outdoor dining table and wood-fired pizza oven in their back garden. They also tried to recreate the rough surface of adobe houses (made of sun-dried earth), and used Resene Resitex textured coating for an outdoor feature wall.
How long have you lived in your home, and what first attracted you to it?
We've lived here for six years. We initially fell in love with the location, size, garden, and potential to improve.
What was the biggest challenge with creating your home interior look?
Budget!
What was the greatest success?
Marrying the formal lounge with the contemporary kitchen/dining so that it flowed
Which space in the house do you get the greatest satisfaction from?
The new light and airy kitchen with open dining area created a fabulous stage for someone who loves to cook.
What is your advice for someone trying to achieve a similar look?
Keep to the vision, get around the budget by thinking and working creatively to achieve the goal.
What colours did you use?
The exterior of the house is Resene Tea, with the trim and windows in Resene Black White. The front door, fence and gate are Resene Artefact, with the Resitex feature wall in the back garden in Resene Oilskin. We painted the outdoor bench seats in Resene Deep Blush. Inside, the walls are Resene Albescent White. We chose Resene Pohutukawa for a feature wall as it has warmth and real impact. The fireplace and feature wall in the living room is Resene Half Sidewinder - it is a muted grey but it has depth, and it works well with our furnishings. We painted the bathroom in Resene Mint Tulip, and the claw-footed bathtub too.
Get the look
When you're looking for something a little different, a textured wall finish is a clever way to combine your favourite colour with texture to create added interest. Textures are especially good in landscaping and garden areas as they tend to work well with most plants. Resene Sandtex is a popular Mediterranean-style effect finish that can be used for exterior and interior features and as a striking finish on planters. Simply apply in a criss-cross manner for a sandstone effect. Or for a more textured look, choose from the Resene Resitex range.
In the red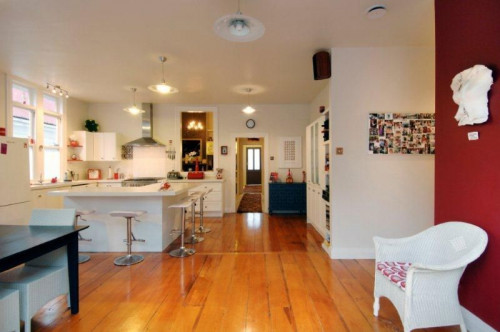 The living area's red feature wall is Resene Pohutukawa.
Grey matter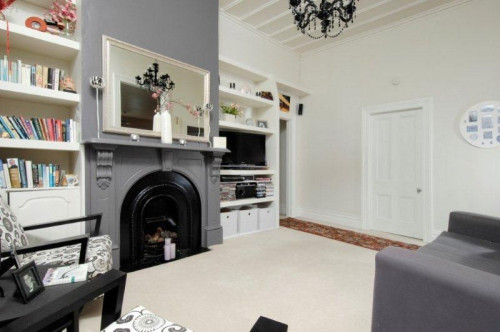 The fireplace in the separate living room is painted in Resene Sidewinder.
Water world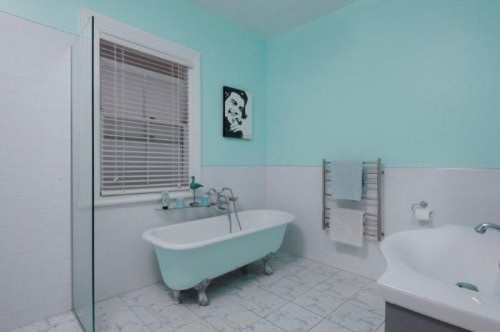 The bathroom walls and claw-footed bathtub have been painted in Resene Mint Tulip.
Wonderwall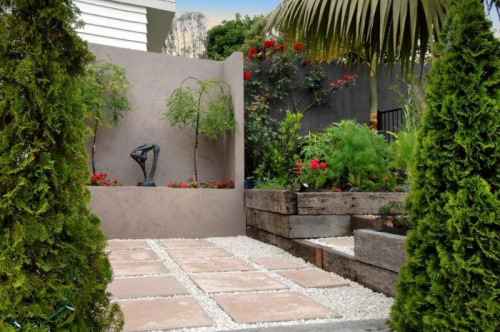 In the back garden, a feature wall in Resene Oilskin is done using Resene Resitex to give a textured finish.
A fresh, modern look for a 1904 villa
The exterior of the house is painted in Resene Tea, with the trim and windows in Resene Black White. The front door, fence and gate are Resene Artefact.