►
◄
latest
habitat tv
blog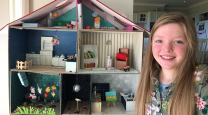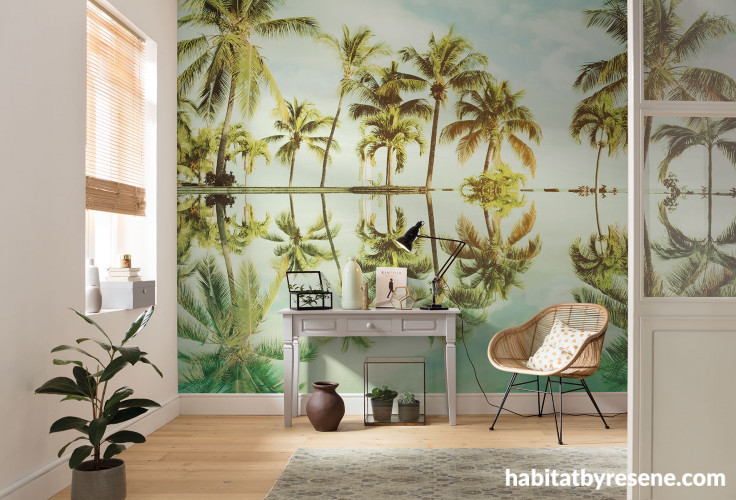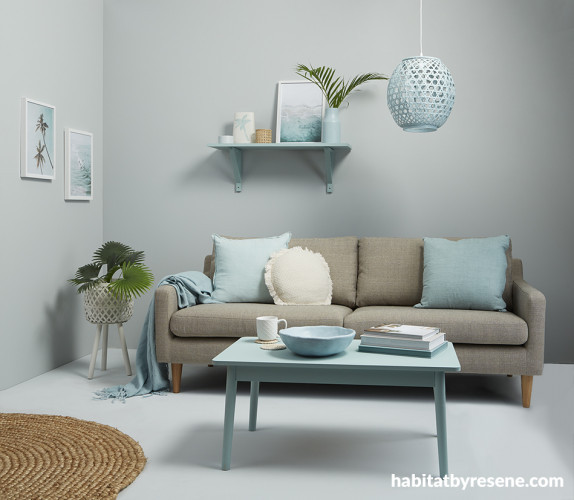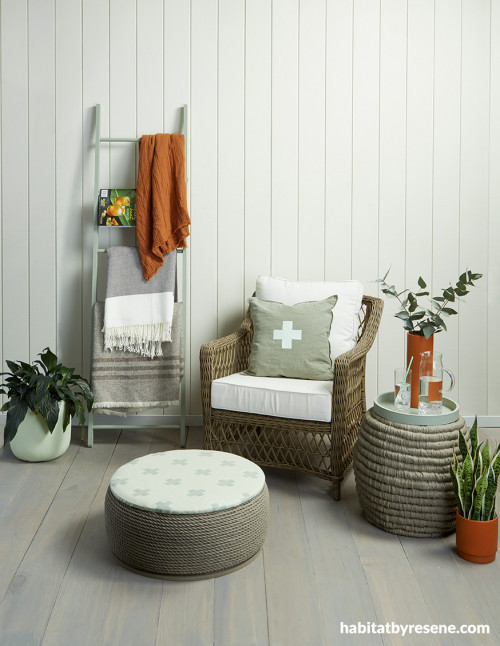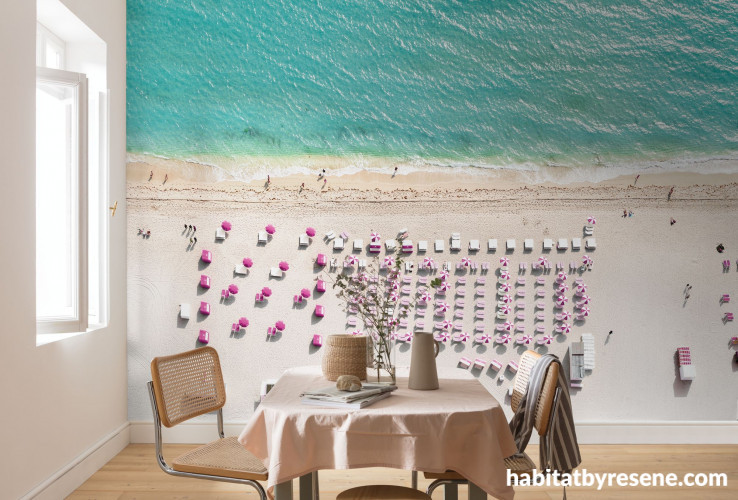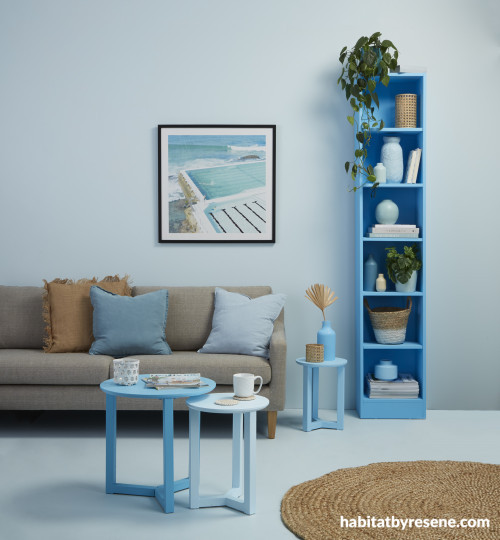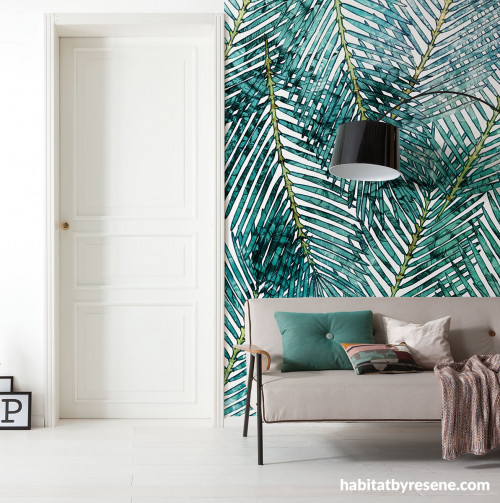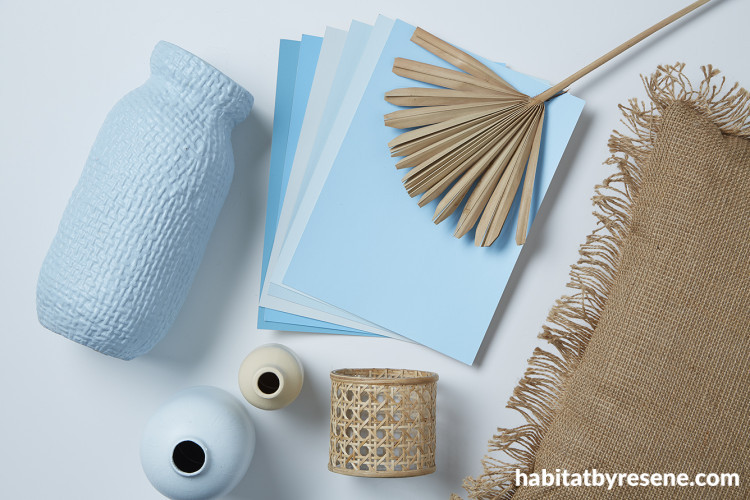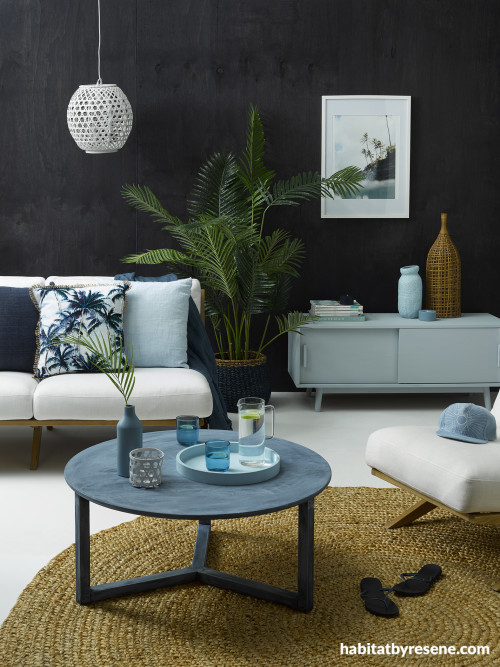 Beachy looks to bring to your bach
Summer is just around the corner so now's the ideal time to get your bach ready before you get bogged down by the pre-Christmas rush. And if you don't have a bach, why not try these ideas at your place so you can enjoy them year round?
Using paint and wallpaper are easy ways to freshen up any home and by choosing fun and fresh beachy colours and themes, you can add more happiness to your holidays.
Classic sea-inspired colours include washed blues, sea-foam greens, golden creams, sandy beiges and crystalline whites. Use accents of stormy dark blue and edgy black. Take a stroll down by the water to get inspired – nature's palette is all around you.
Use patterns and motifs like shells and fish or go for a tropical vibe with palm leaves and hot tropical colours. Throw in some texture, along with materials like pale or whitewashed timber, rattan, seagrass matting and floaty sheer curtains.
Here are some ideas to try to breathe some life back into your place now that the warmer weather has finally arrived.
Published: 16 Oct 2019
Do you have a home full of wonderful Resene paint and colour? Send us some snaps by emailing [email protected].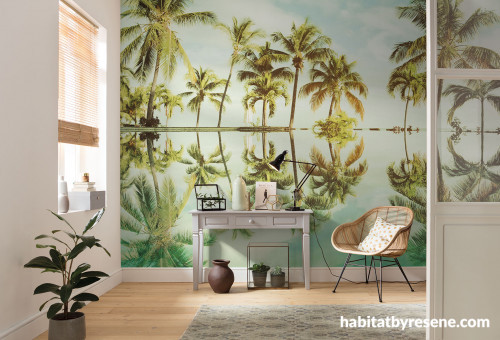 Go full on with a tropical getaway mural on the wall to reinforce what relaxing is all about. This is Resene Wallpaper Collection P012-VD4, available from Resene ColorShops.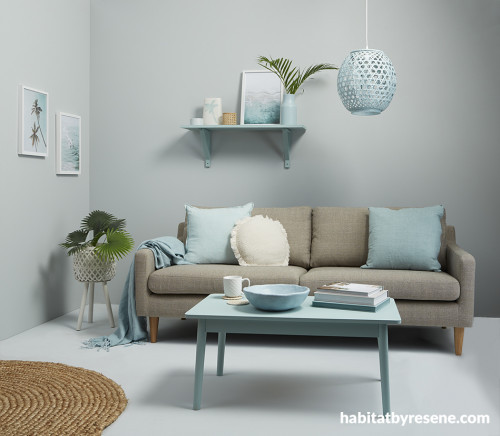 Try painting your living room walls in soft grey/blue Resene Duck Egg Blue then create a tonal scheme by adding a floor in Resene Quarter Duck Egg Blue, a coffee table and a shelf in Resene Unwind and accessories in Resene Raindance, Resene Slipstream and Resene Quarter Tea for a summer-soaked look.
Embrace warm sandy tones within a patterned and textured wallpaper like Resene Wallpaper Collection E376010, available from Resene ColorShops. Just add shells and a bit of retro-style macramé and you're good to go.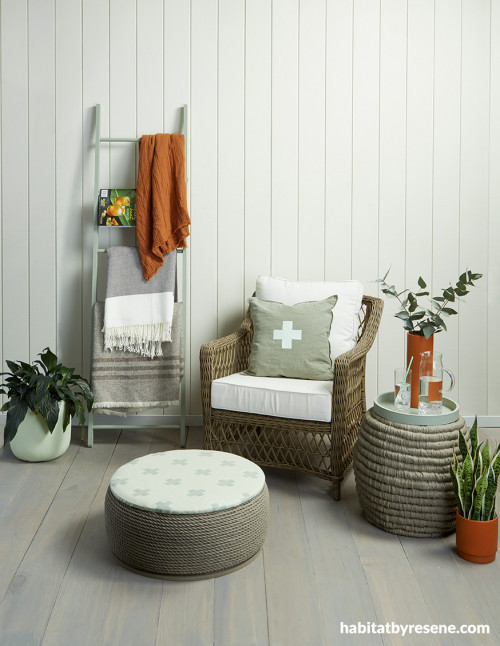 Seafoam greens, tongue-and-groove cladding and lots of ropey texture is accented with pops of on-trend terracotta for this beachy veranda look. The walls are painted in Resene Half Villa White, the deck is in Resene Colorwood Mid Greywash, the ottoman and side table are in Resene Double Pravda, the large plant pot is in Resene Aura, the ladder, tray and pattern on ottoman cushion are painted in Resene Peace, the pattern on the square cushion is in Resene Kandinsky and the vase and smaller plant pot are in Resene Bi Hoki.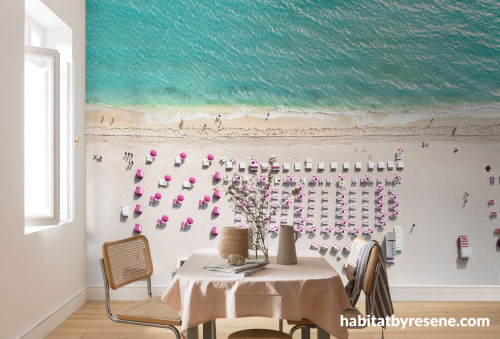 When you don't want to get sandy, bring the beach to you in the form of this fun mural, Resene Wallpaper Collection P011-VD4.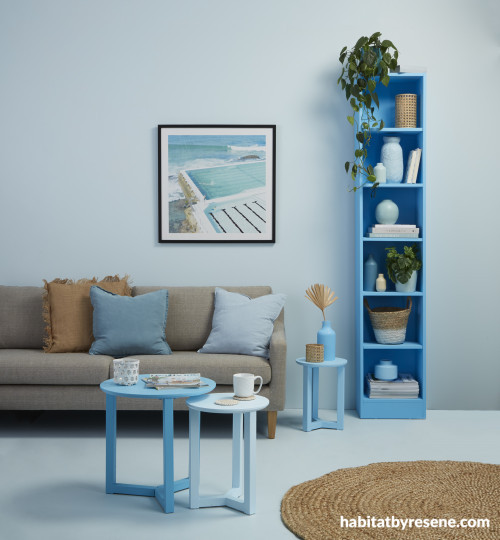 Try fresh crisp blues for a summery vibe. Tone-on-tone colour palettes are all about building up layer upon layer of similar shades. Start with walls and floor in Resene Cut Glass, add in a neutral sofa, then paint furniture and accessories in Resene Malibu (seen on the bookcase), Resene Anakiwa, Resene Onahau and Resene Aquarius (like the tables) and Resene French Pass (seen on some of the smaller accents).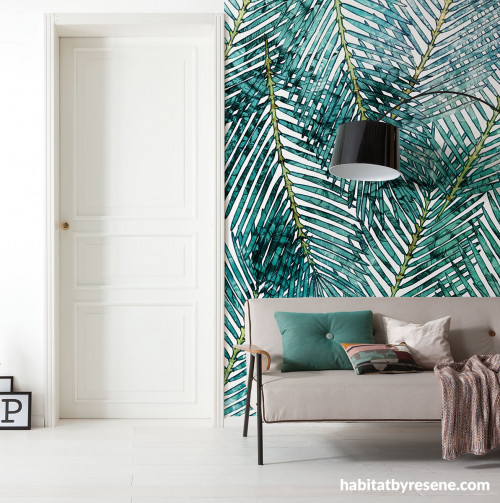 Use over-sized palm leaves all over your walls for an instant hit of summery goodness with Resene Wallpaper Collection P025-VD2, from Resene ColorShops. Pick a key colour from your wallpaper and use it as an accent elsewhere like on cushions and accessories.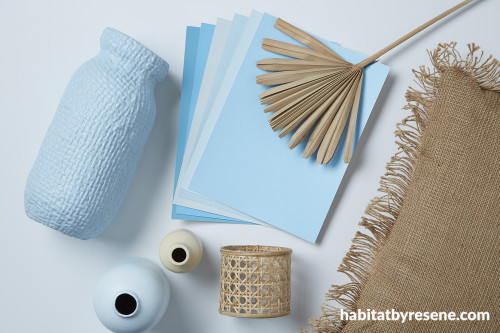 Build a summery tonal palette with beautiful Resene blues and textural elements. Background in Resene Cut Glass, large vase in Resene Frozen, medium vase in Resene French Pass, small vase in Resene Crowdpleaser and A4 drawdown paint swatches in (from right to left) Resene Anakiwa, Resene Cut Glass, Resene French Pass, Resene Onahau, Resene Malibu and Resene Aquarius.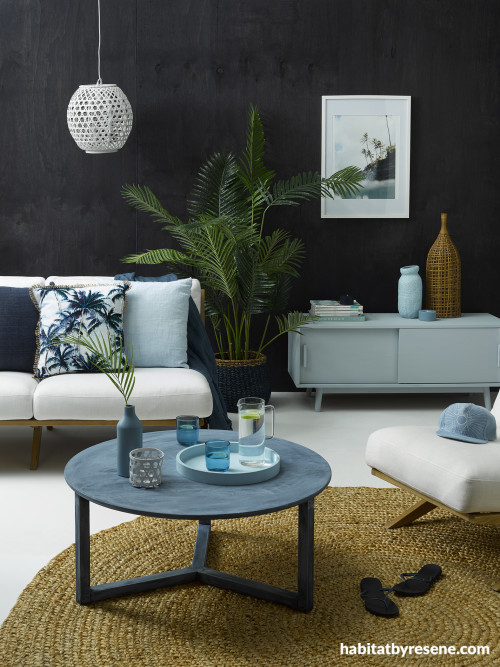 Plywood has become a go-to material for modern baches. These plywood walls have been given character and depth in Resene Colorwood Woody Bay stain, the floors are painted in Resene Sea Fog, the sideboard is in Resene Casper, the coffee table is painted in Resene Indian Ink then wiped with Resene Sea Fog to add a paint effect, the tray is in Resene Escape, the vase (with palm leaf) is in Resene Lazy River, the tea light is in Resene Lazy River, the white rattan votive is in Resene Sea Fog, the textured vase (on sideboard) is in Resene Escape and the pendant lamp is in Resene Sea Fog.