►
◄
latest
habitat tv
blog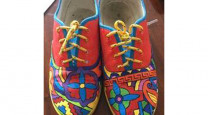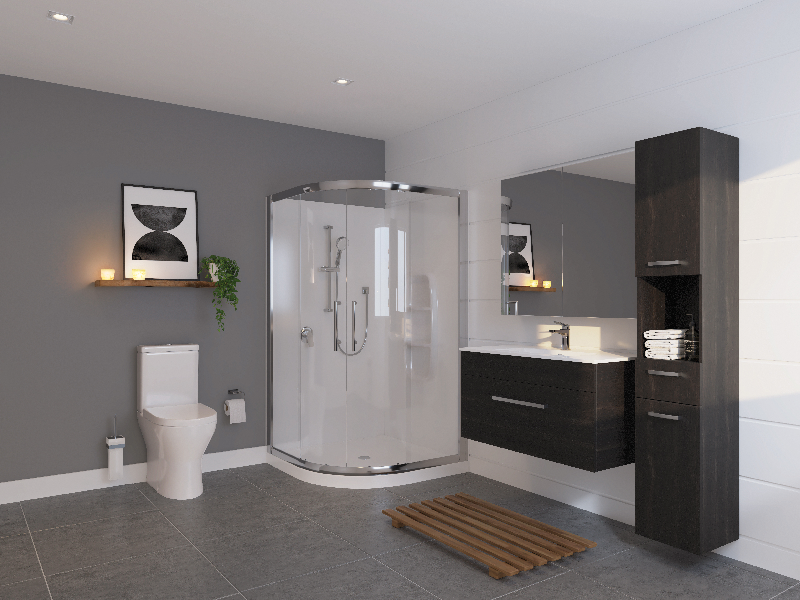 Clean and clear – easier, healthier choices for your bathroom
24 Jan 2019
Nobody likes cleaning the bathroom. It's a time-consuming, dirty job, and if your bathroom isn't up to scratch, it can feel pretty pointless as well – why bother if your shower never looks clean or your tile grout is irredeemably stained?
Upgrading your bathroom won't let you avoid cleaning altogether, but it could help make the process quicker, easier, and more satisfying. The key is choosing the right fittings and finishes, so dirt, grime, and damp don't hang around. Another plus? A well-designed bathroom will prevent damp and mould – which is better for your health.
The team at Plumbing World shares their tips.
Easy access features
When you're choosing products for your bathroom upgrade, don't just consider looks – think about accessibility for cleaning as well. Wall-hung vanities – like this one – let you reach underneath to clean dust and debris. On the other hand, floor-standing models like this sit flush with the floor, so there is no underside to catch dirt in the first place.
For toilets, look for models with a cistern and back that sit against the wall – here's an example – so you won't need to reach around awkwardly to clean. The same goes for baths – that retro claw foot looks great until you have to get on your hands and knees to clean underneath it.
Because they have large expanses of glass and often include metal edges and hinges, showers can also be tricky to keep clean. Look for shower enclosures with minimal metal or plastic edging – this one is a good example – to give dirt and grime fewer places to hide.
Fittings and finishes
Tiles are always a popular choice for bathrooms – look for larger styles with smooth surfaces to reduce the amount of grout you'll have to scrub. Or consider a glass or marble splashback and bath surround instead.
Shower glass can be coated with a special protective film to prevent water and lime-scale build up, meaning less scrubbing and polishing for you.
Ventilation and health
Damp and mould are huge problems in many bathrooms. These aren't just a hassle when it comes to cleaning, they can also be hazardous to your health – damp, mouldy homes are associated with asthma and other breathing problems.
If you're installing a new bathroom, make sure you include adequate ventilation to remove steam, reduce dampness and prevent the mould and mildew build-up.
Information provided by Plumbing World. For more products and advice, see www.plumbingworld.co.nz.
Top tip: Use Resene Kitchen & Bathroom paint with added MoulDefender and anti-bacterial silver to provide extra protection.