►
◄
latest
habitat tv
blog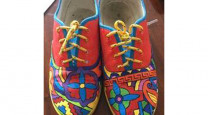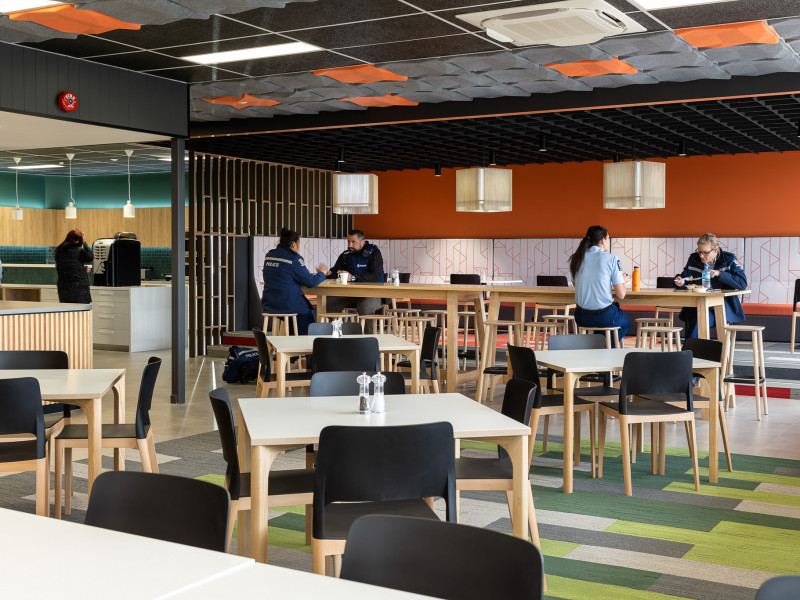 Colour creates a welcoming space for the Henderson community
13 May 2020
In West Auckland's Henderson neighbourhood, colour and community combine at Whangaia Nga Pa Harakeke, a bright and friendly space shared between police, local iwi and a number of other small organisations.
The interior for the community hub was designed by the team at GHDWoodhead creativespaces, who used splashes of beautiful Resene colours like Resene St Kilda and Resene Streetwise alongside modern workspace designs to create a place that's inclusive, open and collaborative.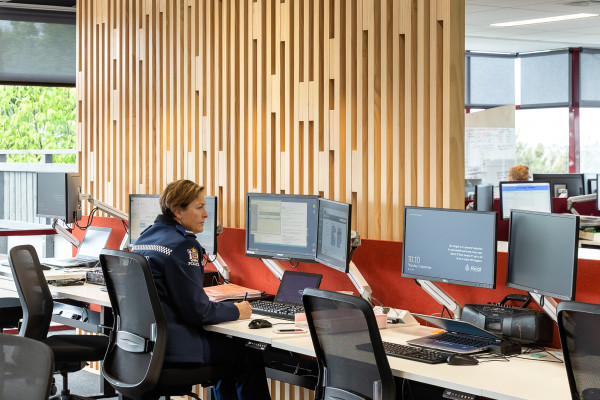 In addition to the stunning colour scheme, the designers kitted out the space with intricate timber screens, acoustic treatments, feature lighting and flexible workstations, allowing staff to work in an open plan environment and be more mobile within their team.
GHDWoodhead creativespaces also designed the staff cafeteria, which is on the same site as Whangaia Nga Pa Harakeke. In order to bring the previously 'tired' space to life, colour became the hero of the cafeteria, with punches of orange Resene Ayers Rock and Resene greens and blues, including Resene Stromboli, Resene Sea Green and Resene Periglacial Blue.
"A once grungy area has now become a fresh, light and vibrant space," says David Angus, of GHDWoodhead creativespaces."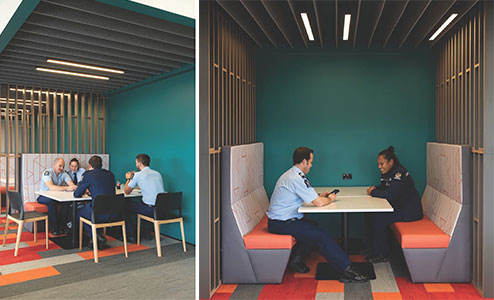 Booths create intimacy within the cafeteria. Walls painted in Resene Sea Green and bulkheads in Resene Alabaster and Resene Sea Green.
The new cafeteria features a variety of soft furniture and booths, to create comfortable areas for informal meetings and team lunches. Staff can also choose between bar leaners, pod seating and cafe style tables and armchairs, all kept in a colourful palette to enliven the space.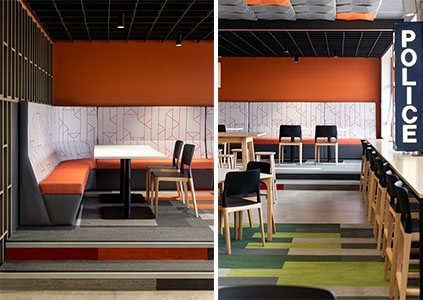 Orange is both an appetising colour and an energetic one, making it a great choice for livening up the cafeteria. Walls painted in Resene Ayers Rock and banquette backs in Resene Alabaster with geometric designs in Resene Ayers Rock. Resene Fuscous Grey, Resene Stromboli and Resene Periglacial Blue can also be seen on accents throughout the cafeteria.
Different seating zones are separated by colour, and as you move around the space there are new colour features and areas to discover. Where the ceiling is lower, warm wall and ceiling colours were selected to enhance the cosiness, with furniture to suit the feeling of those zones.
The enlarged cafeteria also offers much more space than before, with a smarter floorplan, and is bathed in natural light – making it an attractive place for staff to spend time whether on a break or when work needs to be done.
"We envisaged it as an informal meeting space and cafe as well as a celebration and relaxation space for all staff to enjoy," says David. "The space will become the 'heart' of the Henderson Police Station, an area for staff to meet, learn and connect."
design GHDWoodhead creativespaces
images Michelle Weir