►
◄
latest
habitat tv
blog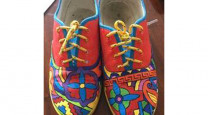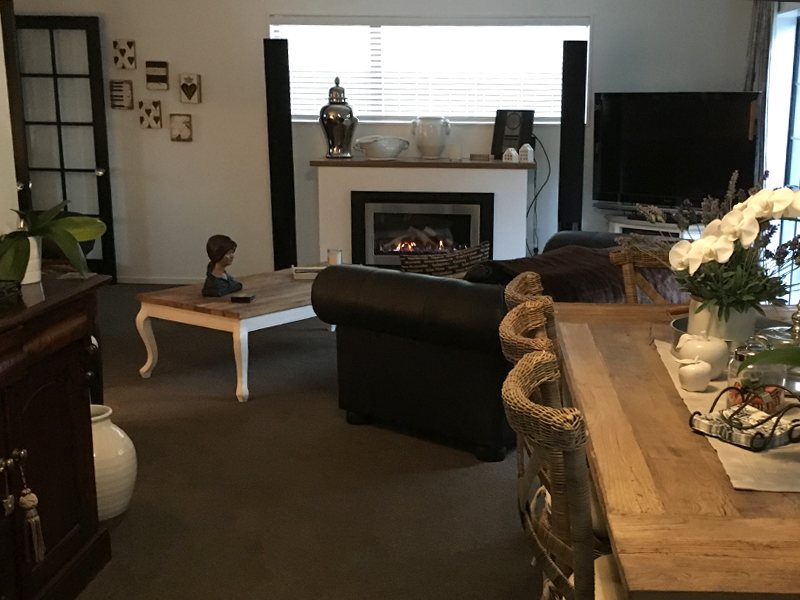 Denise finds warmth and style all in one
14 Jun 2017
Winter's here and heating is in the spotlight. Here's how one homeowner found a solution to keeping her home warm and snug.
When Aucklander Denise Mischefski moved into her new home, she disliked the heating that was already installed. Having always loved gas heating, she decided once again to go that route, but with something a little more stylish than in her previous homes. After some research, she found the perfect gas fireplace in Rinnai's range. She tells us more:
It all started with a visit to the Auckland Home Show... I had recently moved into a new home, and was looking for ideas to renovate.
As someone who has always preferred gas heating over electrical heat pumps (the latter leaving me with a hot head and cold toes), I was always going that route.
My previous houses have all had gas fireplaces – they're efficient, heat up almost immediately, are continuous, and the fan keeps it pumping right through. Rinnai's gas fireplaces caught my eye.
Style and substance
One thing that really stood out to me about Rinnai's range was the style. I had a fireplace from another brand in my other place, and it just wasn't as nice looking or efficient.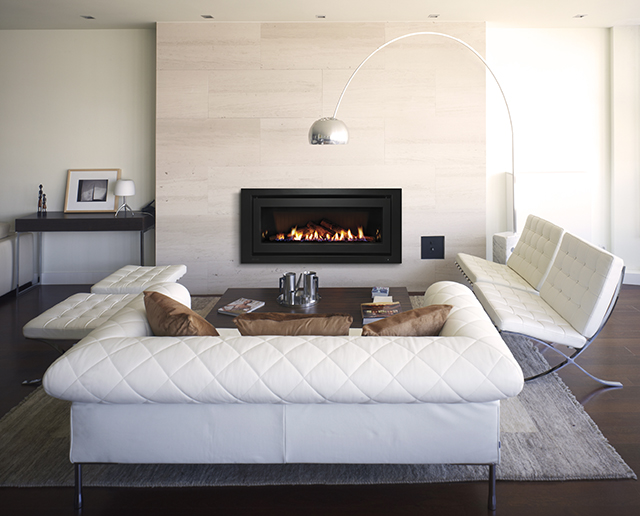 Rinnai Evolve 1250. Get the look with Resene Half Tea.
I love that there's a choice of frames, an inbuilt option (perfect for my house, which doesn't have the structure for a chimney), and the look of the beautiful log fire. The Rinnai Evolve 951 was the solution for me.
Cosy and warm in no time
The installation process took very little time. Watertight Plumbing (who were opposite to Rinnai at the Homeshow) did the installation within a week.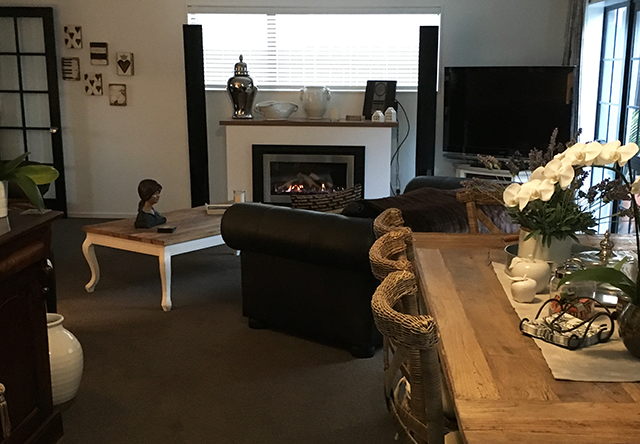 Denise's living room with Rinnai Evolve 951 inbuilt fireplace. Get the look with Resene Rice Cake.
I have open plan living, and so the fireplace was placed on the back wall of the lounge. With no room for a chimney, it was easily placed under the window. I love that I get instant heat – and my windows have no condensation on them!
It's been the best thing I've added to this property. It looks fabulous in the room and of course it is so efficient, fanning the warm air back to the kitchen and upstairs when I leave the internal doors open.
Did you know... that there's an app that shows you what you're new Rinnai fireplace will look like in your home? Simply download the flame fire app and follow the instructions.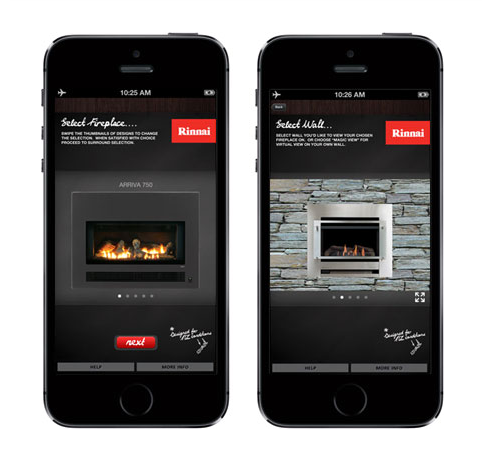 For more information, visit www.rinnai.co.nz.