►
◄
latest
habitat tv
blog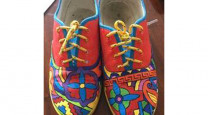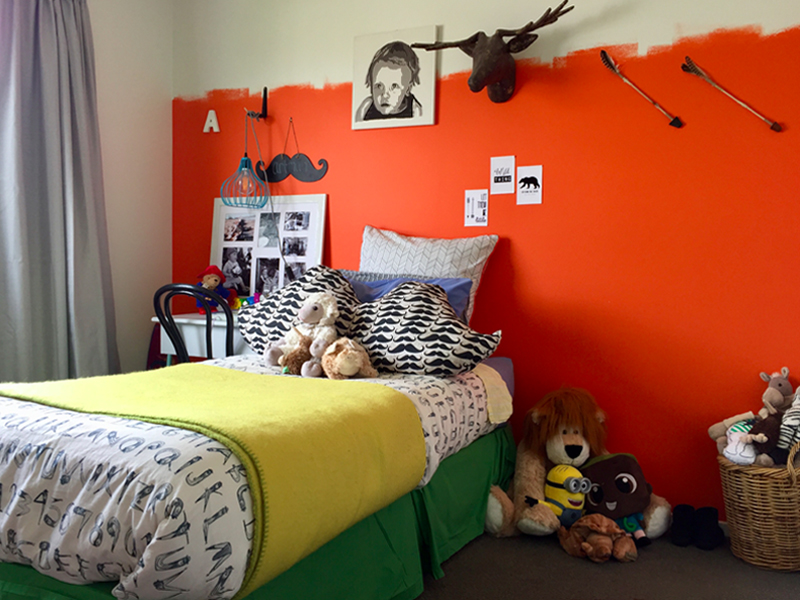 Editor's picks of the month
03 May 2018
Here at Habitat by Resene many cool and creative examples of Resene paint come into our inboxes each day. We'd like to share some of those with you.
Getting creative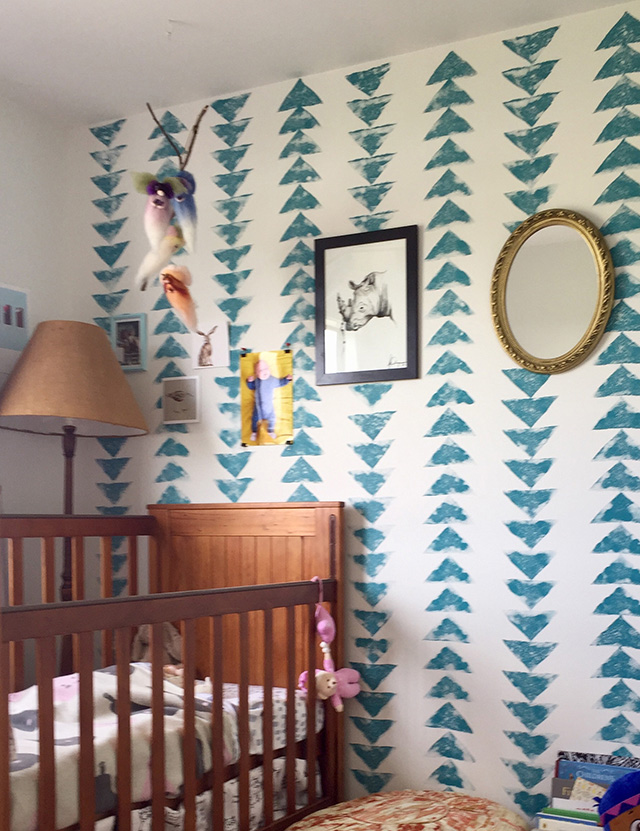 Sarah from Invercargill describes her decorating style as "eclectic after years of hunting out bargains on a dime". That didn't change just because they built a brand new Jennian home. In fact, the blank canvas it presented inspired Sarah's creative side.
First she took to the walls of the nursery using a sponge cut into triangles. She measured out some lines and went for it in Resene Foam. Now her baby daughter is "currently besotted with the view of the graphic geometric design from her change table".
Her young son's room proved fairly contentious with the painters, who are now won over with the result, having painted a feature wall in Resene Tangerine but leaving a rough roller line as a design device on the top.
Going green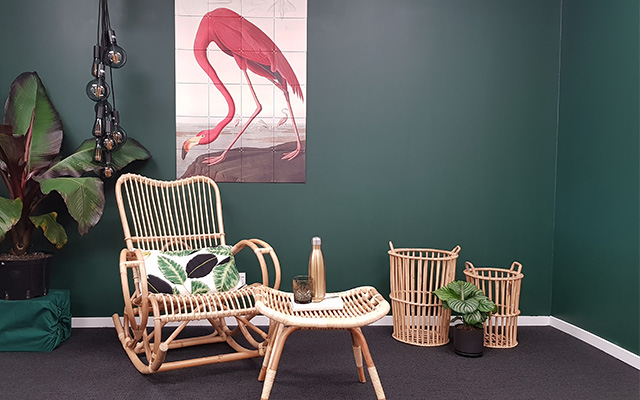 When you're the owner of a homewares store, it's probably a given that you're creative. But Jono Smeet of Created Homewares in Upper Hutt has taken things to the next level by creating a colourful corner of the store to showcase various accessories and furniture – like a room reveal. The most recent reveal uses Resene Palm Green as a backdrop for some stylishly casual bamboo furniture and a feature flamingo artwork. See more about the store at www.createdhomewares.com.
It's all black, above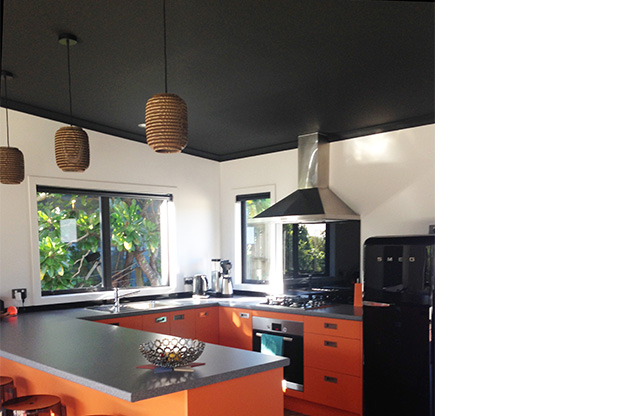 Deborah and Craig wanted something a bit different for their bach in Raglan, so swimming against the tide of soft sea colours, they've ended up with black ceilings. And a bright orange kitchen using Melteca Energise. The ceilings, in Resene All Black, were inspired by something seen on TV, and the fact that Deborah was keen on a retro-style black Smeg refrigerator.
Wow!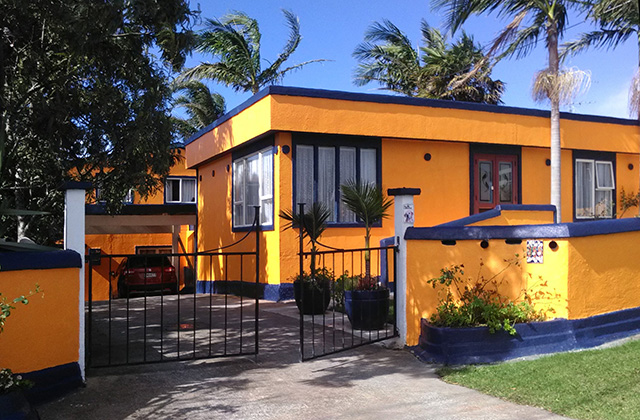 We love this one for the sheer audacity and courage of painting your house neon orange, in this case using the aptly named Resene Outrageous as well as the slightly softer Resene Juicy on the garden wall. Sure, it's not everyone's cup of tea, as homeowners Selwyn and Sadhana recognise, but they've never been what Selwyn calls 'warm ivory' kind of people. The house literally stops people in their tracks, with passers-by pausing to take photos. The orange is teamed up with trims in Resene Blue Night.
Do you have a paint project to share? Send details and some photos to [email protected]