►
◄
latest
habitat tv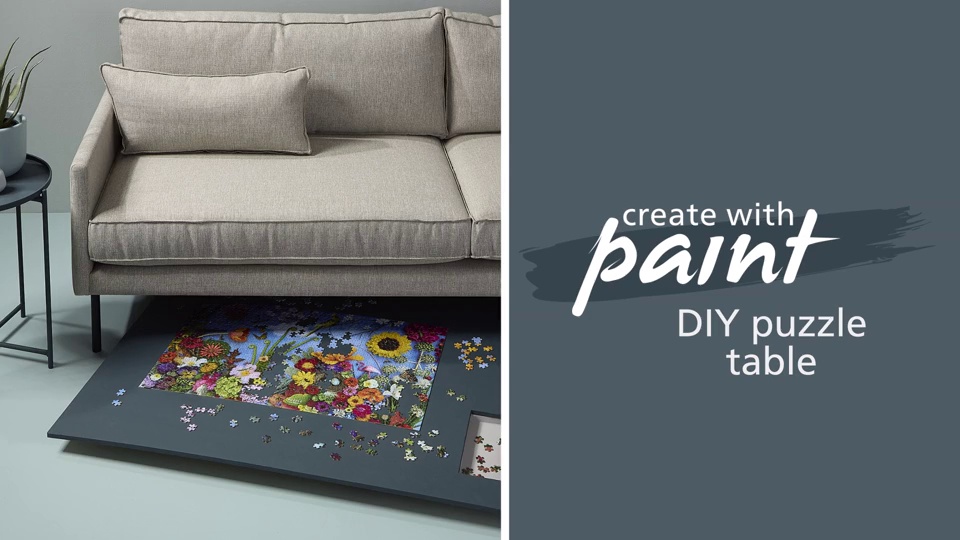 blog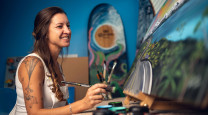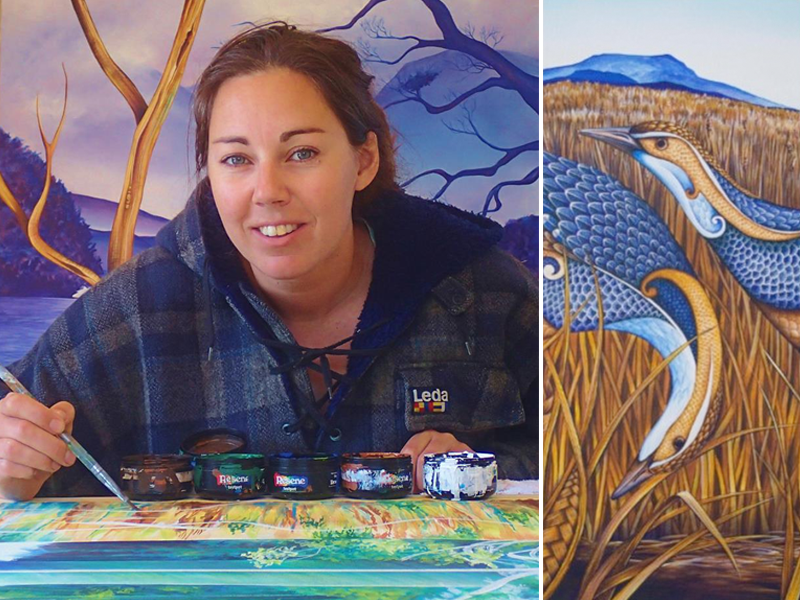 Ginney's affinity with art and nature
03 Aug 2017
When artist Ginney Deavoll returned to New Zealand after exploring the world, she realised how breathtaking the country's flora and fauna truly are.
Inspired, she started exploring her own backyard and beyond, from kayaking up the North Island to visiting Dusky Sound as a guest artist – her adventures inspiring her artwork, using Resene paint on canvas as the main medium. She tells us more.
What are the latest pieces you are working on?
This year I had a really successful solo show at Bread and Butter Gallery in Whitianga called Feathered. For this collection, I delved more into the pattern work and surrealistic style that has been slowly developing over the past few years.
This latest exhibition was based on my impression of Great Barrier Island after circumnavigating the island by sea kayak, but evolved to also be about the life and cycles of its native inhabitants.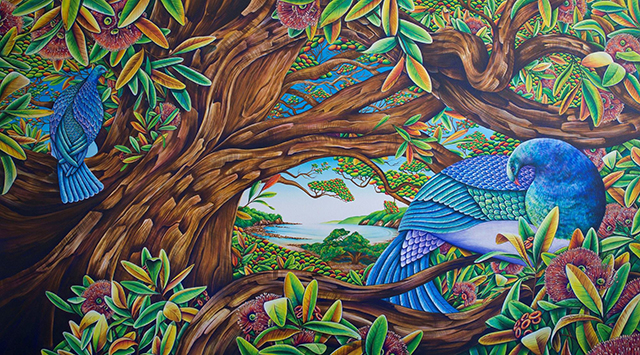 The Magic Tree of Rangiwahakea Bay by Ginney Deavoll Art
What inspires your work?
I find my inspiration in the wonder of our beautiful country; the landscape, flora and fauna. My work in progress at present is reminiscent of the beaches and hills of Banks Peninsula where I grew up. This new work is realistic but not so much about landmarks but the colours and mood of the place. I'll be releasing it later this year.
Tell us a little bit about your journey to becoming a full-time artist.
I became a full-time sea kayak guide so was immersed daily in the environment that inspired me. For years, I would paint in every spare moment and slowly over time I kayaked less and painted more. It was a gradual and natural transition.
It was also the perfect way for me to fulfil my love of the outdoors and build a career as an artist. It's the sort of job where you need to be innovative and find a situation that will work for you, then put in a lot of time and effort.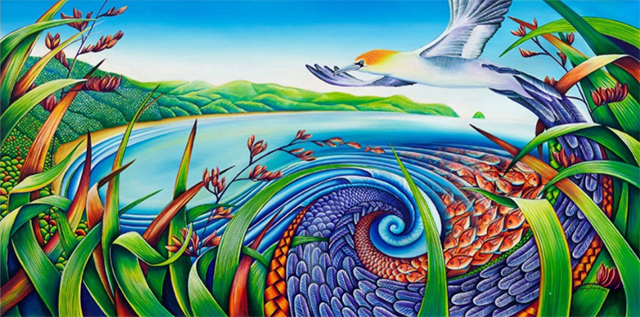 New Chums by Ginney Deavoll Art
Any advice for artists wanting to pursue art as a full-time career?
The greatest gift my parents ever gave me was to instill the belief that I could do anything I wanted with my life, and that being an artist was not only possible but a worthwhile way to spend my time. A lot of people grow up with the ability to make this happen but lack the belief.
For the next generation of hopeful artists, I'd say be confident in yourself and just create, create, create. It's a journey. You'll have successes and failures, get on a roll of progress faster than you thought possible, then have a slump where nothing works. It's all part of it.
How do you incorporate Resene products and paint into your work?
I've used Resene paints for almost my whole career to date. I stumbled across them at age 15 when painting a mural. Up until then I preferred watercolour but was taken by the vibrancy of the Resene colours. I tried a variety of paints and surfaces but quickly settled on Resene paints on canvas.
I still paint with mainly a watercolour technique; slowly building up layers. I find the consistency of the Resene paints perfect for this and love how they keep the crisp bright colours even after they dry. I have twelve colours that I've found complement each other beautifully.
Published: 03 Aug 2017