►
◄
latest
habitat tv
blog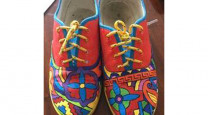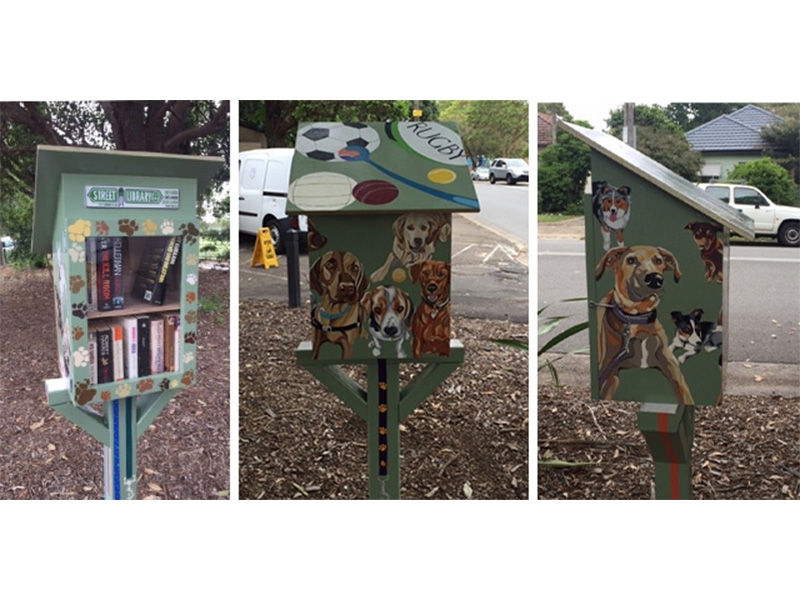 Hunter Hills makes heart-warming use of Resene testpots
30 May 2019
If you're never come across one before, street libraries house books on a donation-based system, where visitors are welcome to take any book that interests them and anyone is welcome to leave books for others to enjoy once they are finished with them. Planted right in the front yards of community members, they're an invitation to share the joys of reading and build relationships with neighbours.
According to a community group in Hunters Hills, Australia, "they are a symbol of trust and hope – a tiny vestibule of literary happiness."
In 2018, the Hunter Hills Council Public Art Committee begun an initiative to activate their streets with the gradual addition of street libraries within their neighbourhoods. Inspired by their efforts, the nearby Artarmon ColorShop provided a range of Resene testpots to help with the project.
"By using Resene testpot colours, we were able to offer a large of colours in exterior grade paint that will last in the libraries exposed outdoor locations," says Virginia Wise of the Hunter Hills Council Public Art Committee.
To make sure the street libraries stay vibrant for years to come, Resene Clearcoat UVS waterborne protective glaze was also used to keep them looking their best.
Painted by local schools, preschools and artists, the results of their initiative look incredible so far.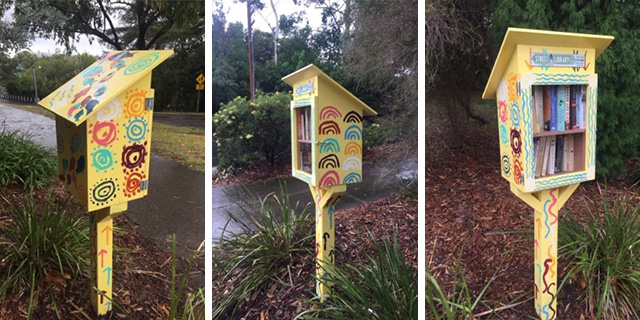 Riverside Preschool Street Library, Crown Street Henley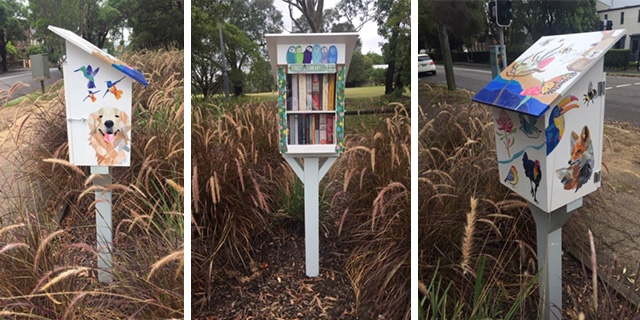 Marist Sisters College Woolwich Street Library, Weil Park Woolwich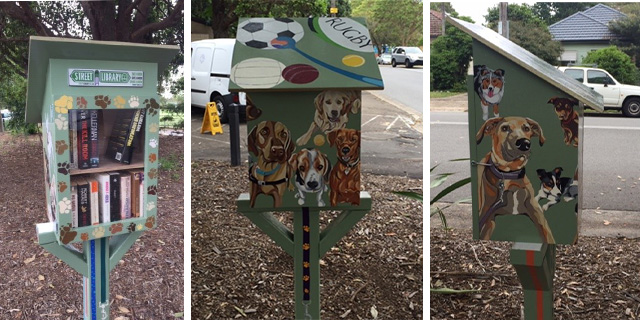 Local artists created portraits of dogs on the Boronia Park Hunters Hill Street Library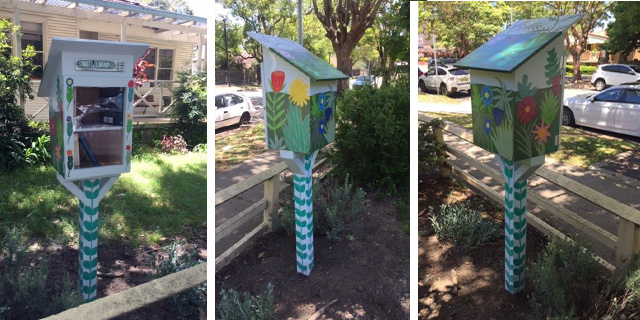 Villa Maria Catholic Primary School Street Library, Gladesville Road Hunters Hill
To see more of the street libraries and keep up with the project as more are completed, visit the Hunter Hills community website.
images Hunter Hills Council Public Art Committee