►
◄
latest
habitat tv
blog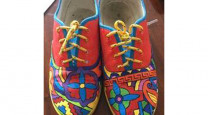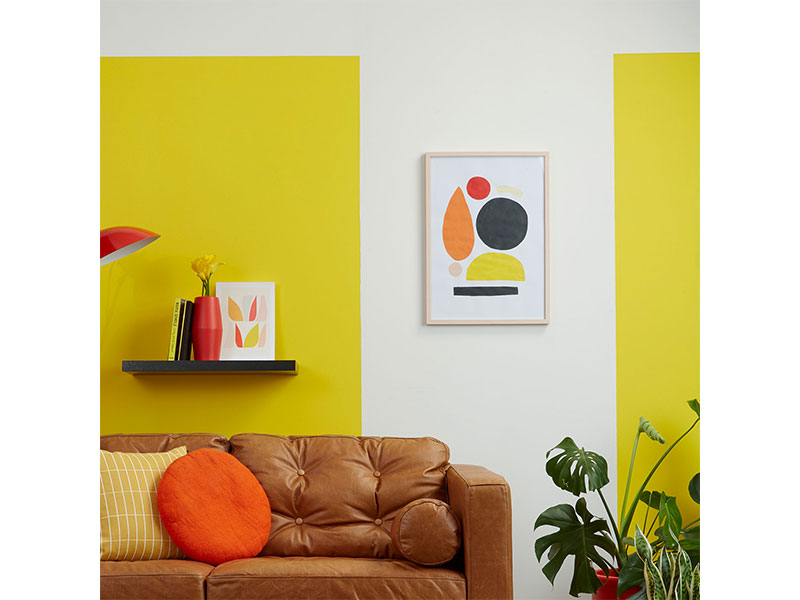 Make yourself some colourful mid-mod inspired artwork
24 Apr 2019
Designer Kate Alexander of Places & Graces created the feature artwork in this room to tie together the vibrant colour palette. Learn how quickly and easily she did it – and make one yourself using her printable template.
You will need:
Resene testpots in your choice of colours (Kate used Resene Turbo, Resene Roadster, Resene Party Zone, Resene Sorbet, Resene Moonbeam and Resene Noir)
A variety of paintbrushes (angled ones are useful for getting clean edges)
Masking tape
A picture frame
One sheet of quality art paper (at least 250 gsm – anything lighter will crinkle with the moisture of the paint)
Printer and scissors; use our pre-designed shapes and layout (see below for our downloadable templates); OR
Paper and scissors; cut your own shapes to use
Some inspiration – our mid-mod artwork was inspired by the artists, Inaluxe - we love the clever way they combine shapes and colour. Kate says she keeps a copy of Morning Sun on hand to remind us that our lines don't have to be perfect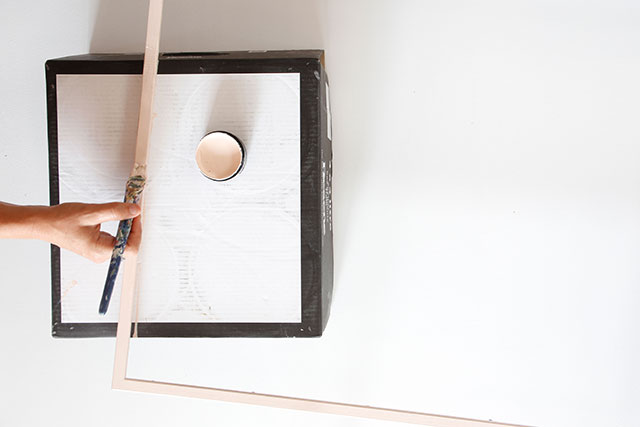 Step one Paint your picture frame to match your colour scheme – Kate painted hers Resene Sorbet. She chose to remove the glass and paint the frame – this way you don't need to mask anything off. If you decide to do the same be especially careful when placing the glass back in the frame.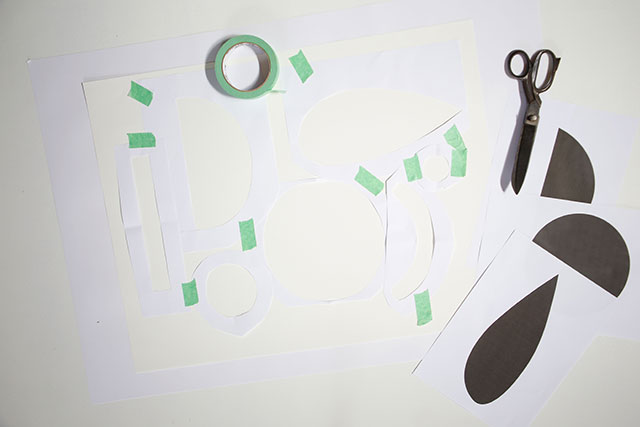 Step 2 Print out our pre-designed shapes and cut around the edges – leaving the inside of the shapes hollow. Gently tape your shape outlines to your quality paper, moving the layout around until you are happy with the balance. Trace around the inside edge of your shapes with a pencil. Remove and discard the paper shapes.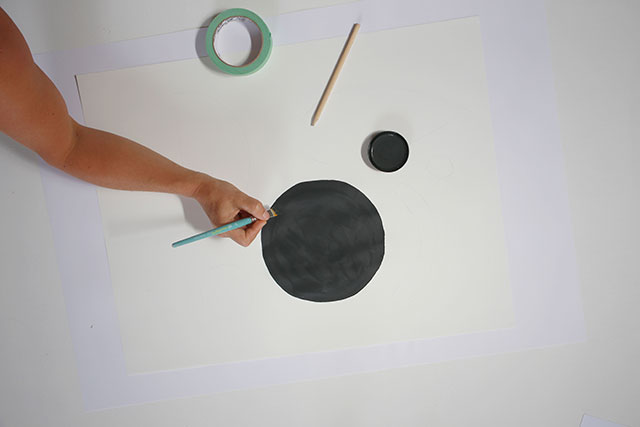 Step 3 Paint each shape, going slightly outside the pencil lines.
Once dry place your picture into your frame and it's ready to hang!
top tip: To get a smooth, clean edge of paint use an angled brush AND move the paper 180 degrees with each stroke, so you are not trying to create the whole shape from one angle.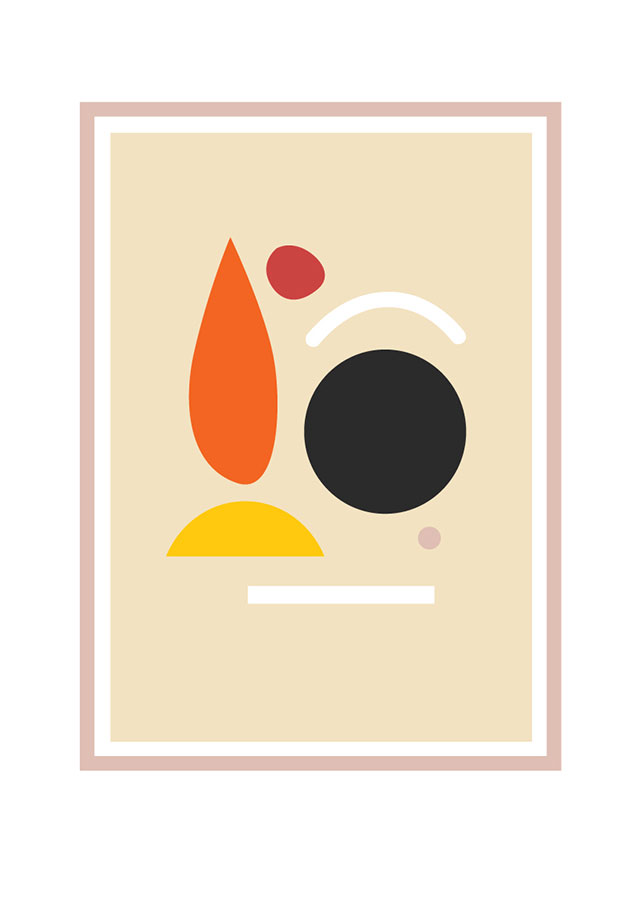 To print out the templates below, right click on the template image and select 'save image as'. Save the image to your computer, then print it out and this visual as a guide for your layout – or, get extra creative and make your own.