►
◄
latest
habitat tv
blog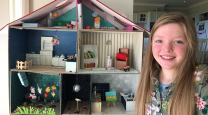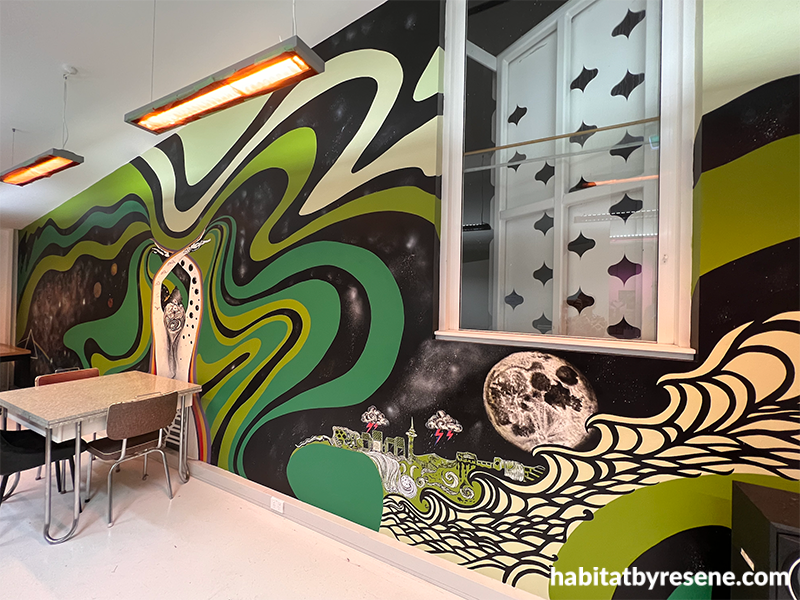 Meet the visual artist inspired by 1960s prints and graphics
19 May 2022
Surf culture, David Bowie and the 1960s psychedelic art movement have all acted as inspiration for Auckland artist Ellie Skeet's work. Starting her art journey with marker pens and chalk, she now creates bold, graphic pieces and large murals with Resene paints.
"My visual artist journey started on the day David Bowie died 10 January 2016. I drew a portrait of him using marker pens. I realised I was quite good, so I continued sketching famous people's faces, later transferring these skills to digital fine art form using a tablet and pen," Ellie says.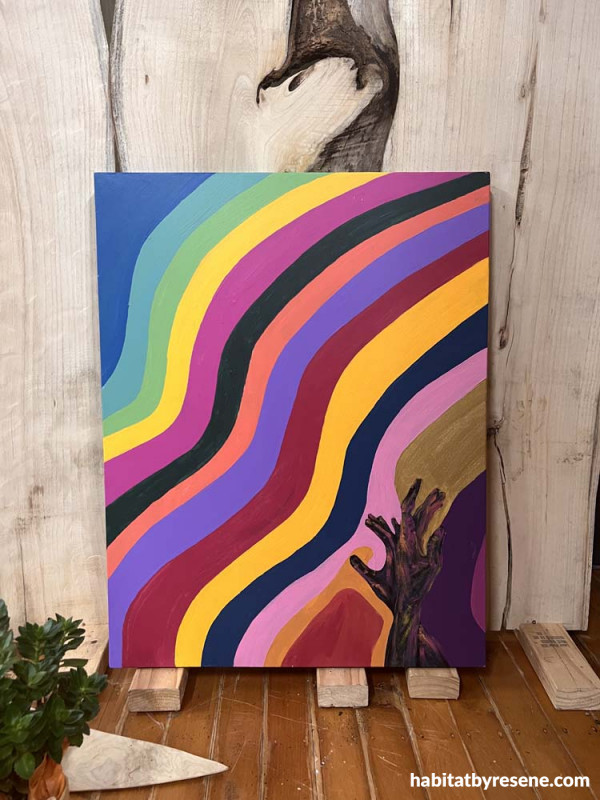 This piece is called 'Feel the Rhythm' and uses Resene Bright Spark, Resene Gold,Resene Candy Floss, Resene Rapture,Resene Bubblegum and Resene Ballerina.
She developed her signature psychedelic/ illustrative style initially using chalk, creating large murals and signage at hospitality venues. She progressed to become a graphic illustrator, then mural artist. "My journey is ever evolving, now I am a DJ as well, and my mission is to combine my love of music and art as one."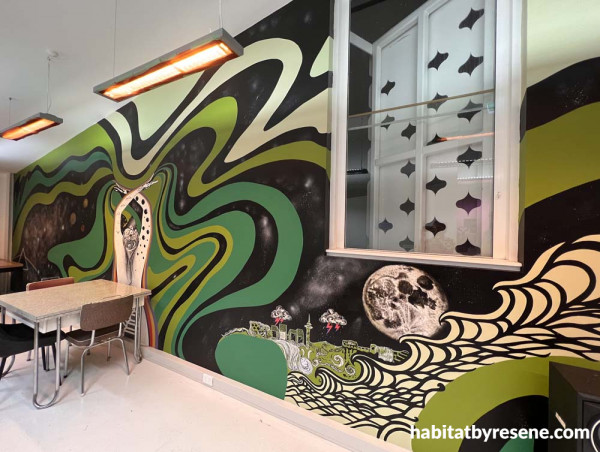 Ellie's mural at Te Ahu is called 'If I create, I am' and features Resene Pacifika, Resene Deep Sea and Resene Saltpan.
Ellie says she creates pieces inspired by the communities she is part of. "A big influence has been surf culture, living in Raglan for nearly five years, the waves and oceans naturally end up featuring in most of my work. Another big influence for me is music, and I love the 1960s psychedelic art movement, which I reference continually.
"I love the philosophy behind surrealism, and like to mix all these elements to create my own style."
Retro artworks and graphics often set the tone for her painting colour palettes. "Designing a piece usually sends me off in a rabbit hole of inspirations, I often look to 1960s psychedelic music posters and vinyl covers for an initial kick into creative flow."
She says she loves Resene paints because the colour range is epic. "I am a big lover of colour, and it makes it a breeze when I can select the palette I need without having to mix the colours myself, this makes a massive difference when creating big works such as a mural. I really enjoy experimenting with colour combos, so I often go to my massive box of Resene testpots to have a play."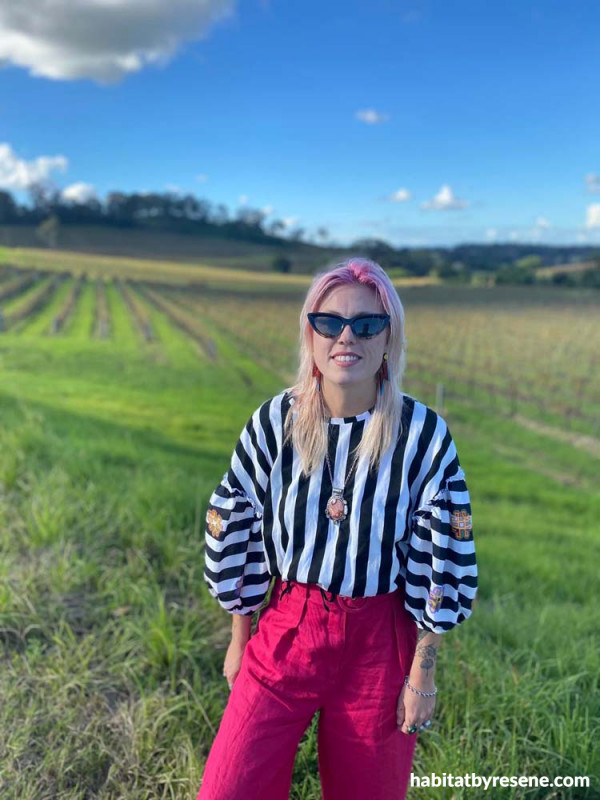 "I create a dystopian reality where retro is the essence of life, through graphic illustration, art curation and design. I am playful with the use of colour combined with various art styles which initiate feelings of joy and laughter. Outside of the mundane, I transport the experiencer into a psychedelic world of fun," artist Ellie says.
Resene Bright Spark, Resene Gold, Resene Candy Floss, Resene Rapture, Resene Bubblegum and Resene Ballerina have all featured in her murals recently. Her favourite shade is Resene Bright Spark, which she says she has used many times, reminding her of 1960s sunflower fabric. "It always pops and gives a fun element to any piece!"
She adds that she appreciates Resene's support for the arts. "Resene sponsorship for music and arts festivals, community arts spaces and for artists really goes a long way."
Ellie's favourite work she's completed is a wall mural at Te Ahu Collective in Ponsonby. "This artwork had lots of stop starts due to the pandemic, and it was glorious to put the final topcoat on and reflect on my masterpiece. I really enjoyed creating this work, as I could use all my favourite techniques - blocked swirly colours, sketching portraits and having fun with little details you can only notice if you look very closely. I love creating big works, and I hope to create more murals in the future."
Keep an eye out for a collaborative exhibition Ellie has coming up at the beginning of June at Te Ahu Collective Gallery in Ponsonby, and a live painting event she'll take part in at Spiritfest in Auckland (Resene paints at the ready). Find Ellie's art on Instagram: @ellieskeet.
Published: 19 May 2022