►
◄
latest
habitat tv
blog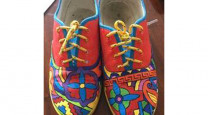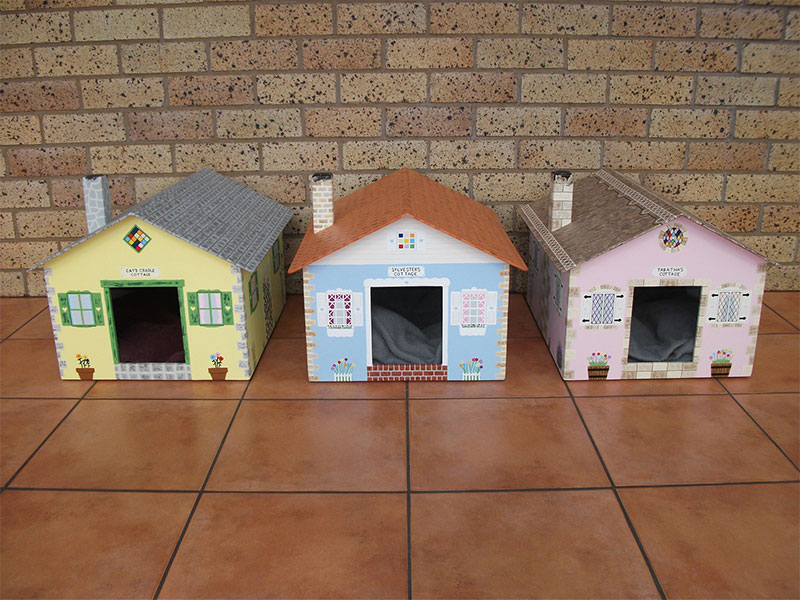 Mike creates heart-warming homes for his feline friends
10 Apr 2019
Built from plywood and hardboard and finished with an incredible level of detail using Resene testpots, Opunake-based artist Mike Shegedin made his 11-year-old cat, Tim, this adorable yellow 'Cat's Cradle Cottage' back in 2017. He brought it into the Resene ColorShop in New Plymouth – where he had first chosen the colours – for staff to see it after it was completed.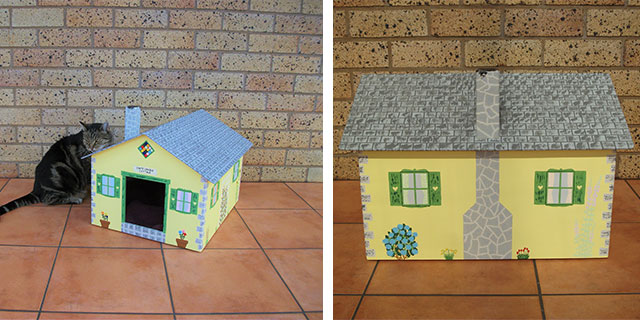 'Cat's Cradle Cottage' – which Mike built for his 11-year-old cat, Tim, and painted using Resene testpots – was his first foray into feline architecture.
Not long after Tim's cottage was finished, Mike came across a couple of kittens that had been abandoned in his area.
"I was planning to take them to the SPCA, but as you could guess, they'd had enough to cope with so I ended up keeping them," he says.
"I really felt that, because they had such a rough start to life, they needed to stay together. I have named them Sylvester and Tabatha, and we have done very well in connecting with one another."
Over the past few months, Mike has been busy making two new houses so that Sylvester and Tabatha could have their own special cottages all their own. He constructed them in a way so that the roofs lift off for easy cleaning, and each has a fleece-covered beanbag inside to keep the cats cosy and comfortable.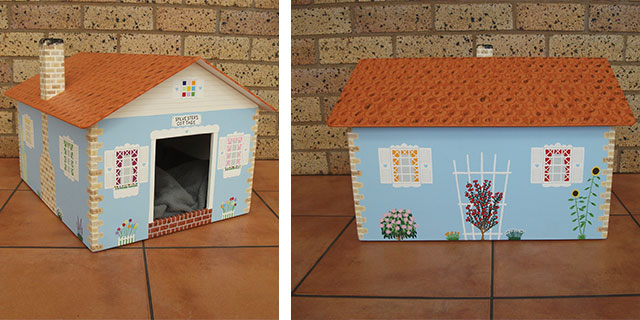 'Sylvester's Cottage'.
"At six-weeks-old, they were crying out for help as all that they wanted was some food and shelter. As you can see, they got more than they could have ever dreamed of. Happy together, and happy forever," says Mike.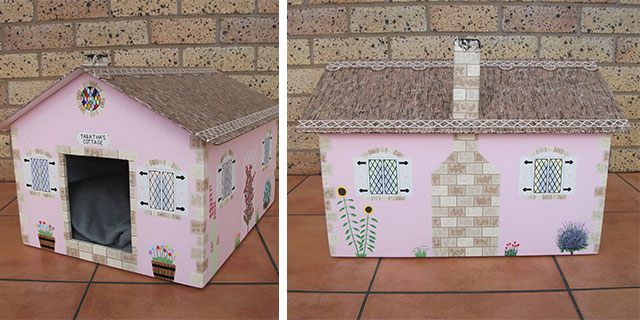 'Tabitha's Cottage'
Mike says that when he looked back at old school reports, he noticed teachers often remarked on his artwork – a factor that no doubt inspired him to continue pursuing creative work, which has made news before. He says he is a great believer of people making the most of their creative talents and that it brings wonderful satisfaction to accomplish such things.
"As for the cats, they are delighted – especially Sylvester and Tabatha, after having such a rough start to life.
"Where my heart goes, their hearts follow. They are always close by me, even out in my home workshop."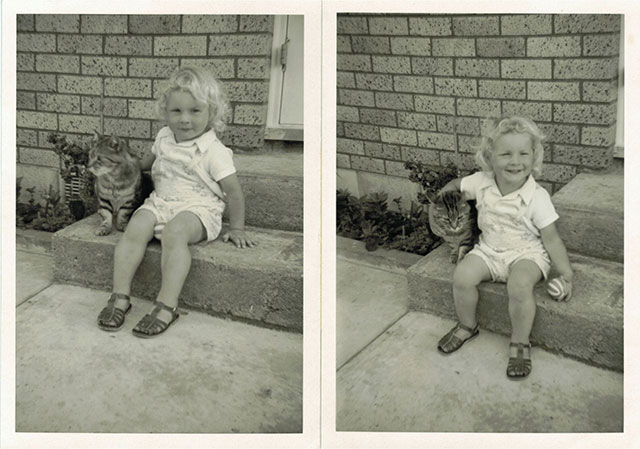 Mike at age two, proof that he has been a lifelong cat lover.