►
◄
latest
habitat tv
blog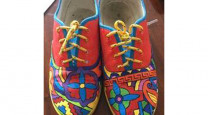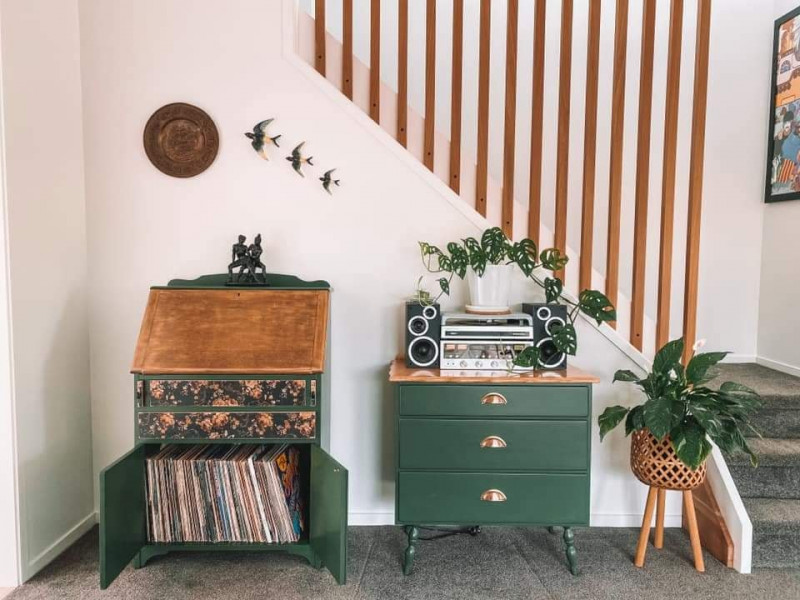 Reader Round up: Renovation inspo, arty ideas and kitchen transformations from our readers
04 Mar 2021
It's officially autumn, but to our readers it's definitely renovation season. From Resene Forest Green decoupage to a Resene Paradise 1950s era kitchen – our readers have been busy painting and decorating using colourful Resene paints.
On the record
Shannon's first attempt at decoupage was a smash hit. She transformed an old writing desk into a home for her vinyl collection using Resene Forest Green. For the record, we love this.
Return to paradise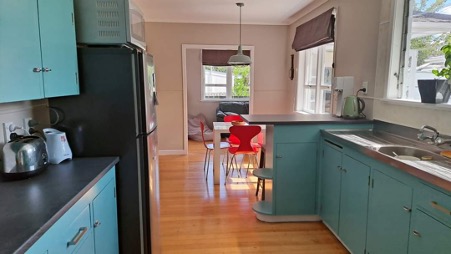 Doing up an old kitchen on a budget? Jo's kitchen might just be the inspiration you need. "All up it cost less than $800 and that's really just paint and the benchtop.," she says. The walls are Resene Quarter Napa, the cabinets are Resene Paradise, the benchtop is Cabjaks Slate and the splashback is the 1950s original.
Picture this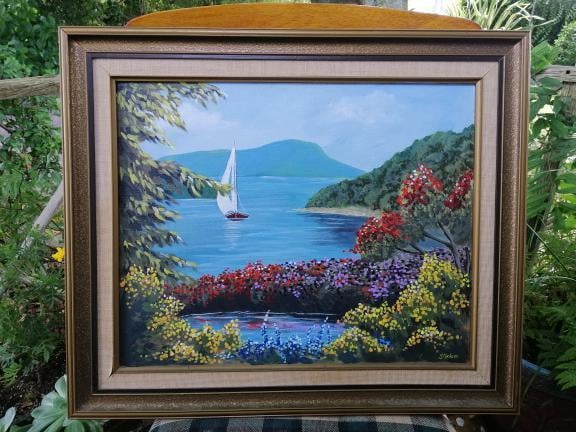 Sarah of Blue Puddle Earrings transformed a frame and canvas from an op shop into a colourful artwork of Lake Rotoiti. She used the bright and beautiful shades of Resene Cobalt, Resene Karma, Resene Guardsman Red, Resene Carpe Diem, Resene Clover, Resene Bluetooth and Resene Buttercup. "I wanted to create a crisp landscape that would be a constant reminder of an early morning on a sunny spring day. I found that pairing the vibrant rich colours like Resene Carpe Diem with deeper muted colours like Resene Clover and Resene Brown Pod created the perfect contrast I was looking for," she says. Follow Blue Puddle Earrings on Instagram at Blue Puddle Earrings.
What lies beneath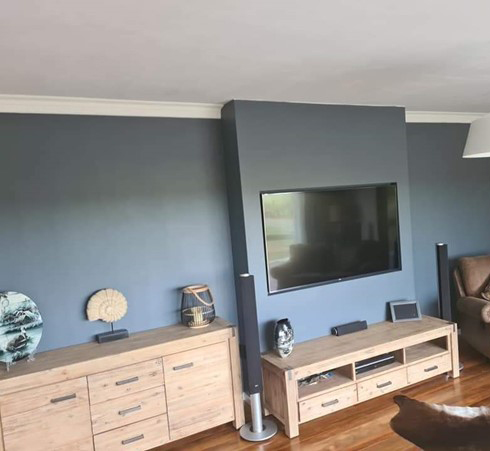 Corrine was delighted what lay under the carpet of the home she's renovating. Beneath faded red carpet lay a gorgeous red oak floor. She has transformed the room using Resene Half New Denim and Resene White on the ceiling and trims.
Take one white garage wall…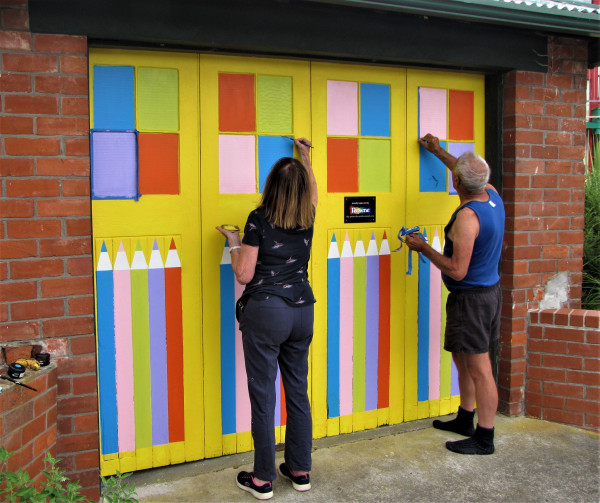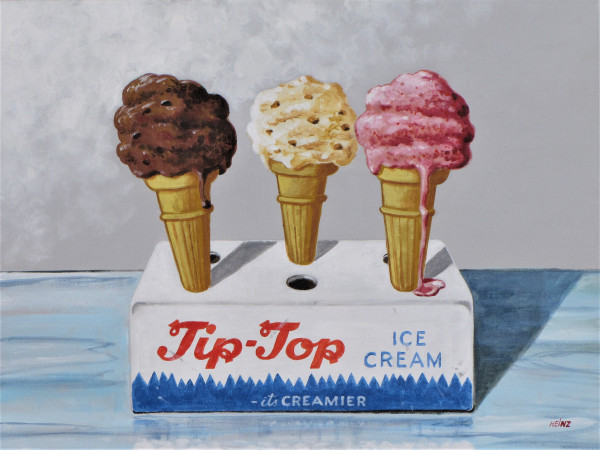 Last year the Hutt Art Society's plans to paint their garage door were put on hold thanks to lockdowns and social distancing. But in February this year the group finished the colourful door including a special pencil design using bold Resene colours. Inside the doors, the art group create lots of colourful creations including this piece called 'Cone Holder' by Heinz Speyer painted using Resene.
Along the line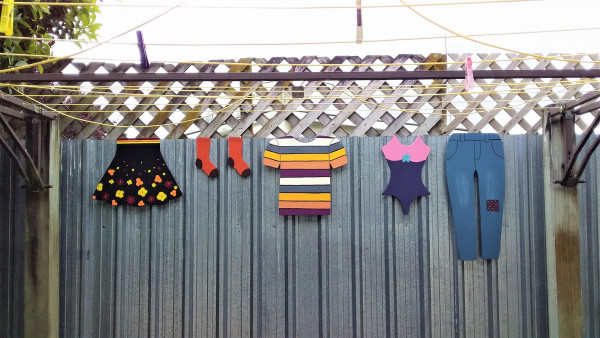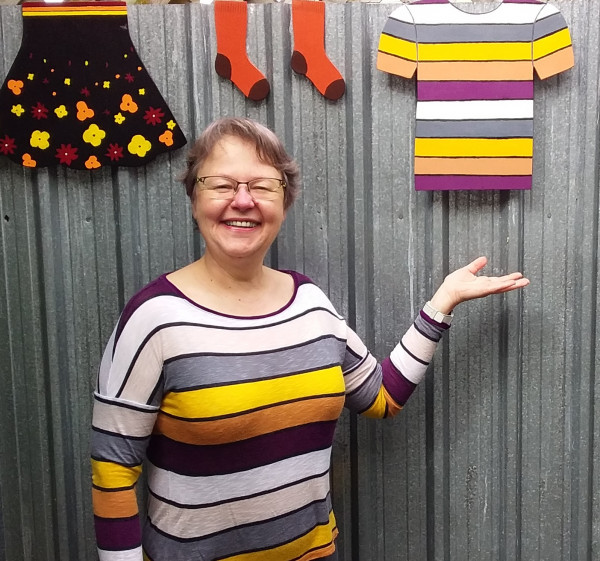 When Gina didn't have anything interesting to look at outside her bedroom window (except the clothesline!), she decided to create a "permanent", colourful laundry line-up. "I designed some clothes, had them cut out of tanalised plywood, undercoated them, painted them using a variety of Resene testpots and attached them to the fence. I tried to match the colours of one of my favourite. Now my clothesline is much more interesting and the clothes can be left hanging even in the rain."
Going coastal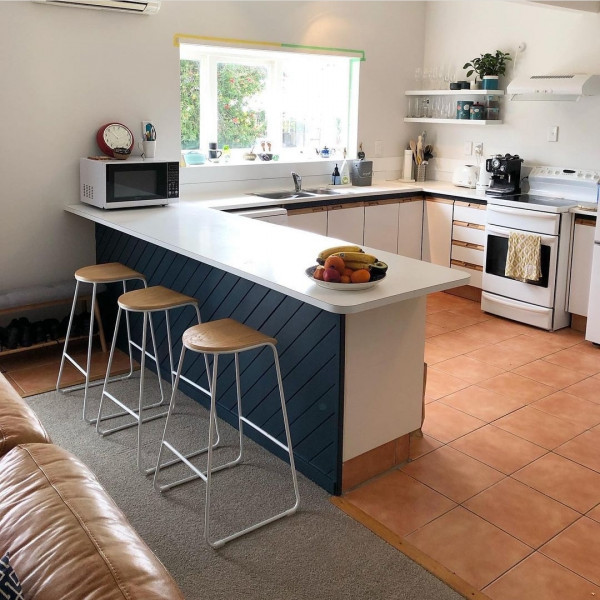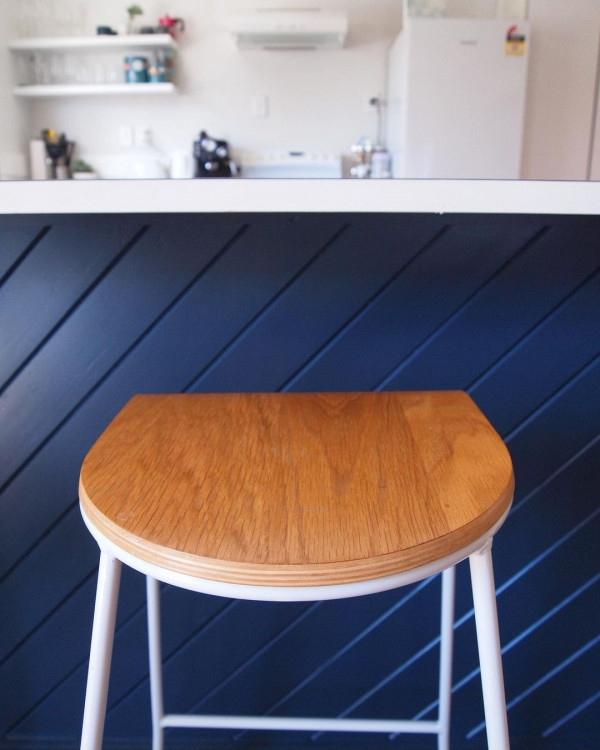 Emma and Simon are documenting their renovations on Instagram. One of their first projects was transforming their kitchen using Resene Coast on the island, Resene Merino on the walls and Resene Alabaster on the trims and ceilings. Follow their progress on Instagram.
It's easy being green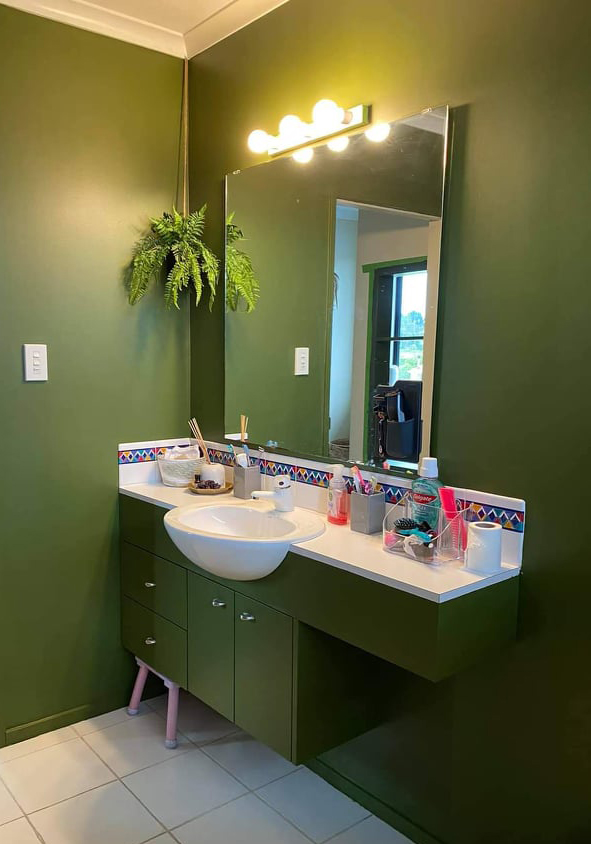 Jinel found it difficult to narrow down which shade of green she wanted for her bathroom renovation but chose Resene Saratoga because of its earthy tones and loves the results. The next step is finishing off the rest of the house where she plans to use more green in different Resene shades.
Have you got a project you'd like to share email us at [email protected]