►
◄
latest
habitat tv
blog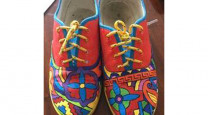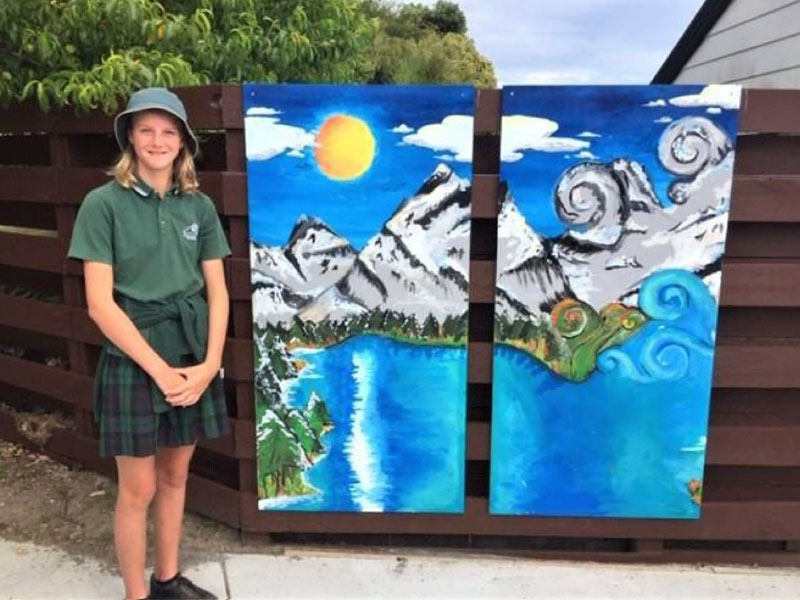 Two Tauranga alleyways have been given a welcome refresh
22 Jan 2020
In December last year, the Tauranga City Council and excited residents joined the talented students from the Mount Intermediate Extension Art programme to unveil artwork in the Berwick and Berescourt alleyways.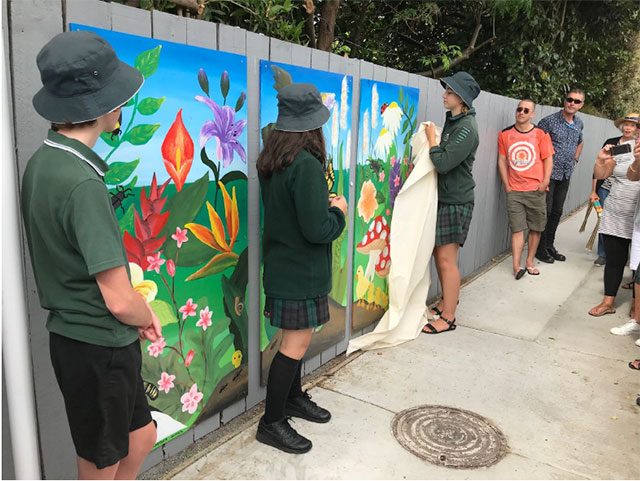 Students unveiling their works of art, which used a range of Resene testpots chosen by art teacher Sally Wylie. The Berescourt Alleyway fence (pictured) is painted in 100% recycled grey paint from the Resene PaintWise recycling programme.
Led by art teacher Sally Wylie, the students contributed colourful works to liven up the alleyways and gave the fences a fresh lick of paint – a refresh that was most welcome by the surrounding residents. A selection of Resene testpots were chosen for the works of art, and students were also encouraged to incorporate safety messaging at the alleyway exits.
'SLOW' messaging on the bollards is painted in Resene FX Nightlight and protected with a topcoat of Resene Clearcoat UVS so that it glows softly at night. LED lighting was also installed to provide an easier journey in the evenings.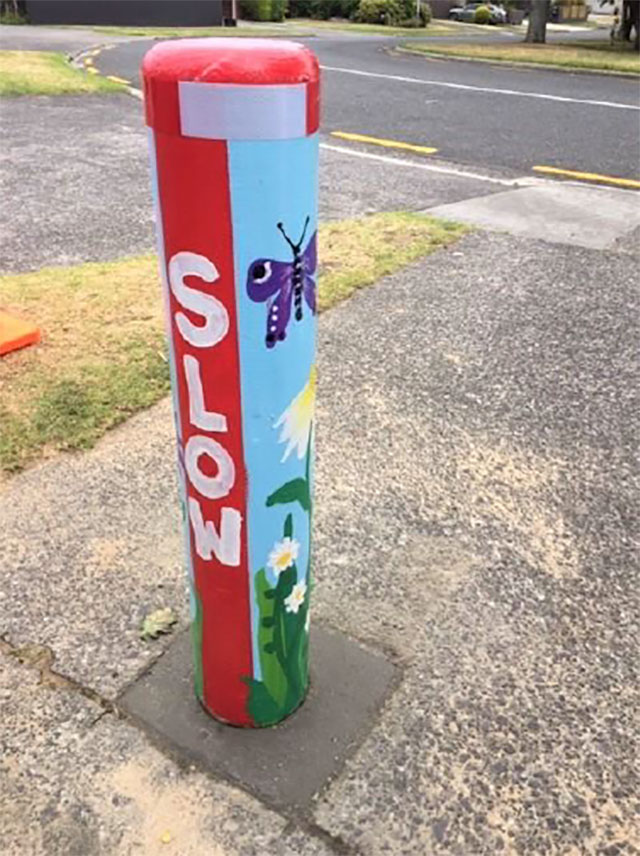 Resene FX Nightlight paint was used with a topcoat of Resene Clearcoat UVS clear gloss protective finish for this 'SLOW' post at the end of one of the alleys.
Thanks to this community-led collaborative initiative, not only are the alleyways safer and more beautiful shared spaces for walkers, cyclists and mobility scooter users, but there has also been renewed engagement with nearby residents. Encouraged to take part in the project's ongoing stewardship, proud neighbours have even called in to get the paint retouched after taggers made their presence known.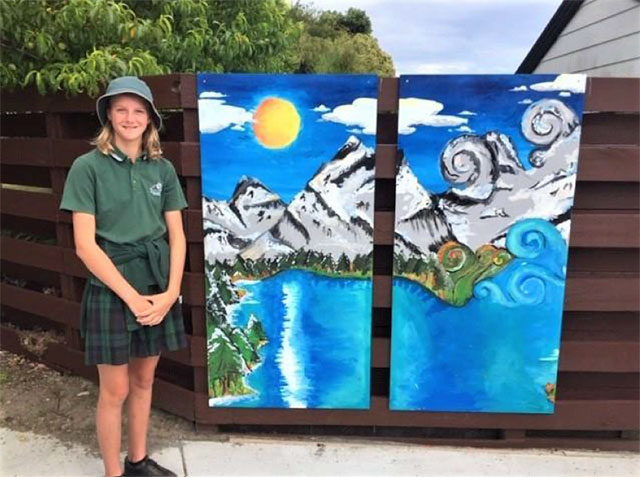 A student stands next to two artworks created using Resene testpots. The fence is painted in Resene Lumbersider CoolColour tinted to Resene Bootleg.
images Denice Hawker