►
◄
latest
habitat tv
blog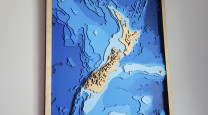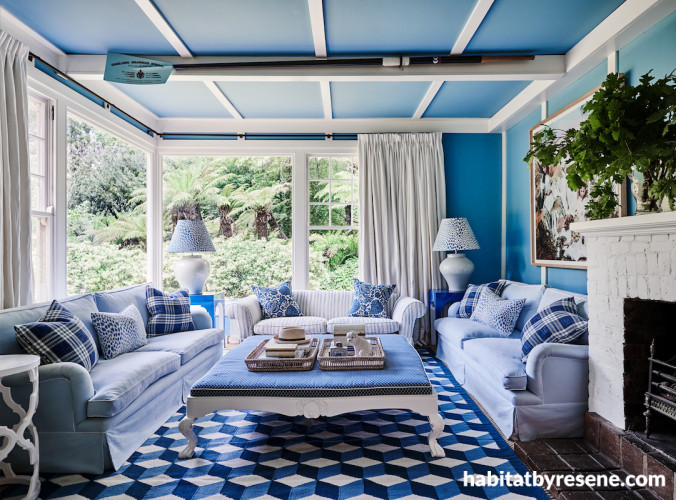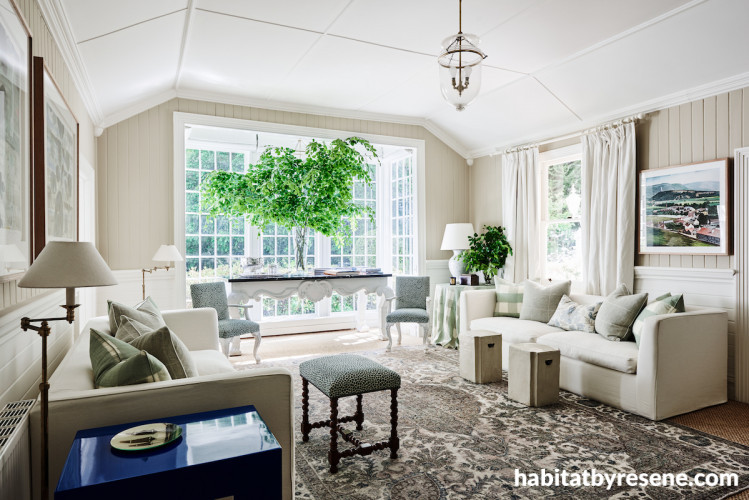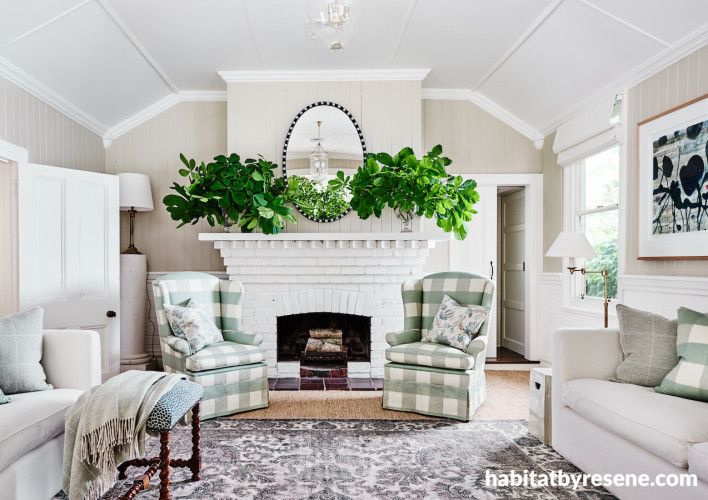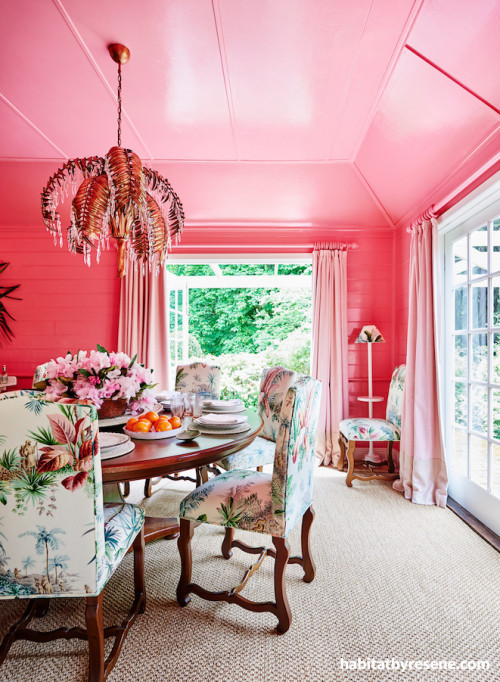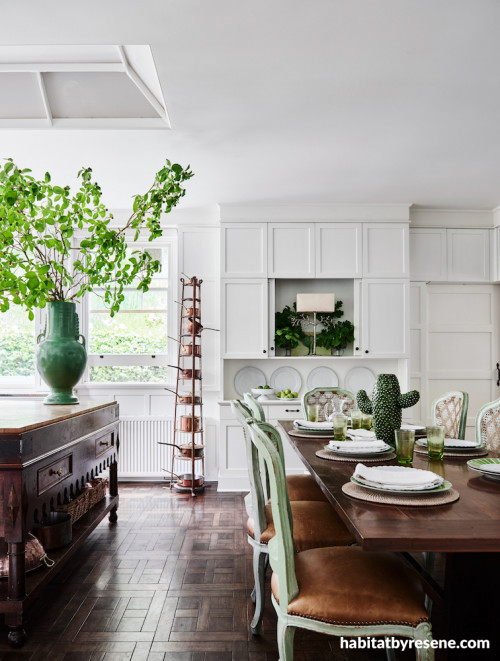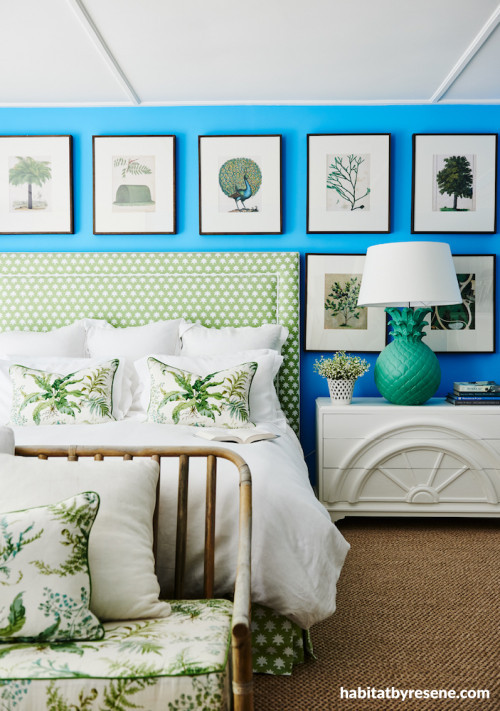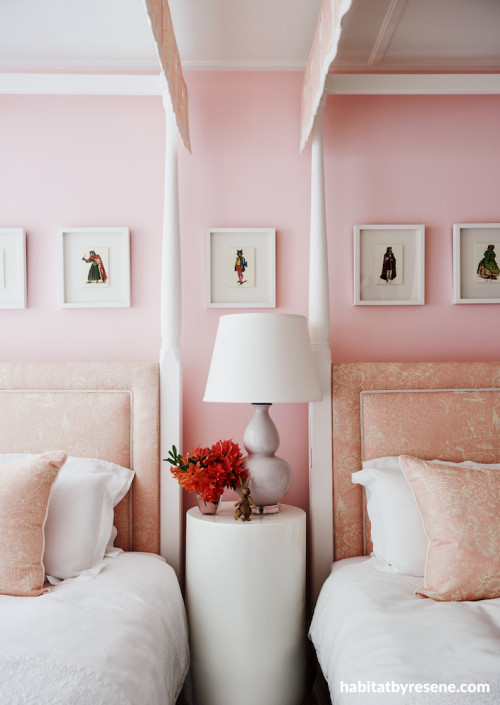 Charlotte Coote's expertly coloured Mt Macedon home has style to spare
When interior designer Charlotte Coote of Coote & Co and her husband Geordie purchased their aging yet promising Mt Macedon home in 2017, they certainly had their work cut out for them. Built in 1890 for Sir Issac Issacs, the sprawling property had all the makings of a dream home, but had unfortunately been left un-renovated for the last 15 years. Thanks to Charlotte's creative knack for thinking outside the realm of neutrals, she was able to elevate this home with a bold palette of Resene colours.
Charlotte and Geordie wished for their slice of paradise to be transformed into a contemporary home that's reflective of their lifestyle and ideal for raising their three daughters. After seven weeks of tireless effort – and plenty of help from two painting contractors – the result is a practical, beautiful and liveable space.
"The existing interiors were very dark with a lot of timber, so the number one priority was to lighten up the spaces. We wanted a great injection of colour to create a truly unique interior and to avoid plain white walls as much as possible," says Charlotte.
To bring the house to life, vibrant Resene colours were used in conjunction with a new soft furnishing scheme featuring layers of coloured, patterned and textured fabrics. There wasn't an inch of the interior that didn't undergo some kind of transformation, including the floors, walls, ceilings and built-in joinery.
Charlotte's detailed approach to colour shows a deep consideration for the expansive gardens seen through the windows and their impact on each room. "We also carefully planned how the paint colours relate to each other when looking from one room to the next," Charlotte shares.
Each and every room has been given a masterfully colourful look, proving that bold colours, like neutral tones, are wonderfully versatile. The luxurious yet inviting furnishings feature pops of colour and fun patterns that bring out the best in each room's colour scheme, resulting in a feast for the eyes.
One of the home's stand-outs is, without a doubt, the pink dining room, where Charlotte's confident approach to colour offers a sense of whimsical elegance. The house was previously owned by Charlotte's friends, John Graham and Kevin O'Neil, Melbourne's leading florists at the time, who had painted the dining room pink. Charlotte wished to re-instate this look with a contemporary spin, painting the walls, trims and ceiling in Resene Glamour Puss.
The pink theme expands into her daughter's bedroom, making the space look fit for a princess. To create the look, Charlotte used Resene Cosmos for its beautiful orange base. "The soft colour is beautiful under lamp light – perfectly complementary to the pink toile textile used as curtains, bed head and drapes for the four-post beds."
A refreshing approach was used for the master bedroom, with Charlotte opting to emulate the colours of nature seen through the large windows. Resene Malibu on the walls brings the sky inside, and pairs wonderfully with the existing green and white bedhead. Adding to the room's fresh aesthetic are layers of green textiles. "They add depth to the space along with a series of green fauna and flora sketches," Charlotte comments.
When it came to the sitting room, however, sophistication was a must. "We wanted to keep the walls fairly neutral without using white. Resene Double Parchment was perfect to bring some warmth to the room and worked beautifully with the soft blues and greens of the fabrics used," says Charlotte.
This vivid family home is a true champion of design and colour, and shows the infinite rewards of thinking outside the box. For anyone wanting to go big with colour in their home, Charlotte recommends Resene SpaceCote Flat for walls and ceilings for the perfect finishing touch.
Published: 28 Jan 2020
Do you have a home full of wonderful Resene paint and colour? Send us some snaps by emailing [email protected].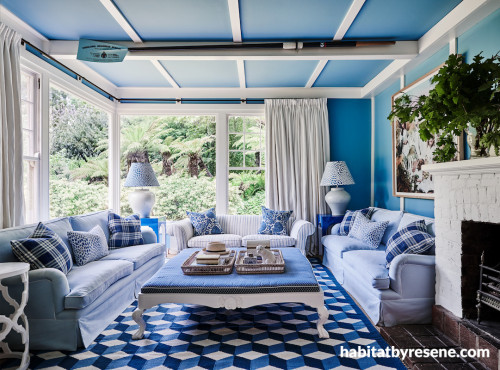 The charming library shines with walls and ceiling in Resene Nauti and ceiling battens, walls and windows in Resene Half Bianca. The fireplace in Resene Half Bianca invites the outside in with a lush, green plant on top.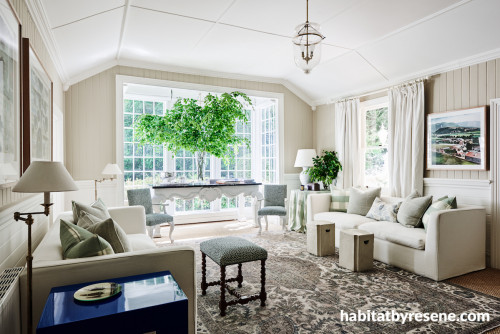 The sitting room welcomes visitors with walls in Resene Double Parchment. The ceiling, trims and window frames are painted in Resene Half Bianca.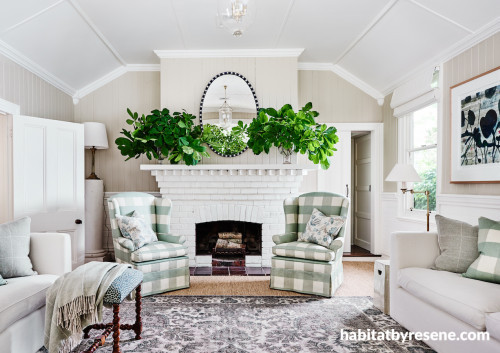 In the sitting room, the walls are painted in Resene Double Parchment. The fireplace, ceiling, trims and doors bring the look together in Resene Half Bianca.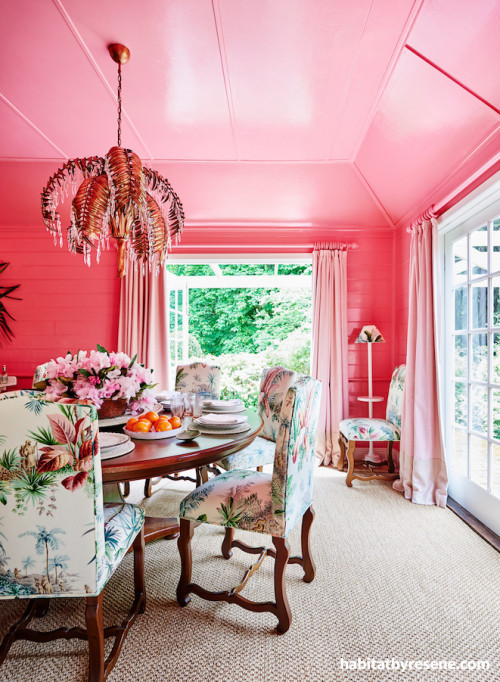 In the dining room, the walls, trims and ceiling stun in Resene Glamour Puss. Interestingly, the colour was initially intended for above the wooden panelling only. However, once painting commenced, Charlotte realised the bold colour required an 'all or nothing' approach. The window frames and doors are painted in Resene Half Bianca, allowing the greenery of the surrounding gardens to breathe.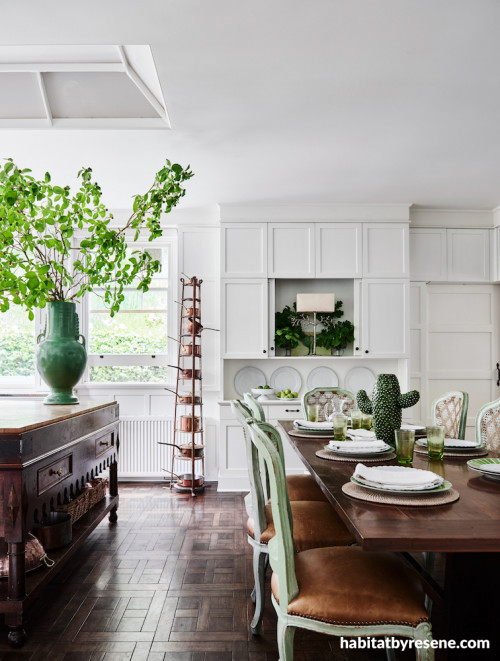 The calming greens, coppers and warm browns in this kitchen space stand out thanks to walls in Resene Bianca and cabinetry, trims, window frames and ceiling in Resene Half Bianca.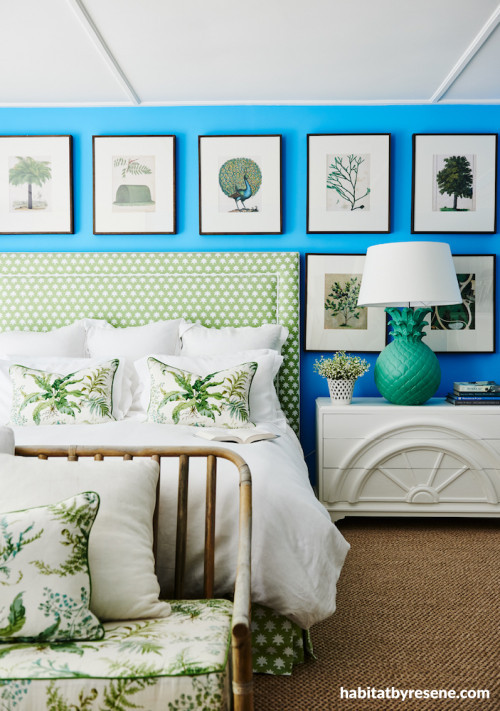 Lively, nature-inspired tones flood this room with fun and light. The wall is painted in Resene Malibu and ceiling and trims are painted in Resene Half Bianca. Charlotte went the extra mile to bring the fun pineapple lamp to life, changing it from white to green by mixing some Resene paints she had on hand.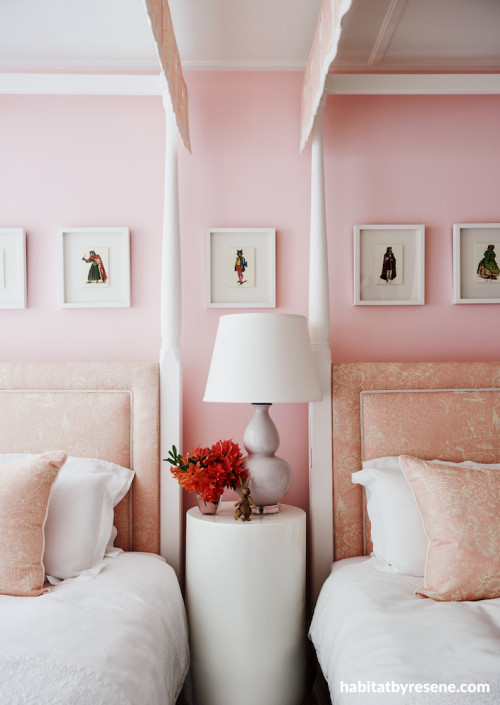 The girls' bedroom is pretty in pink with walls in Resene Cosmos and the ceiling and trims painted in Resene Half Bianca.
Opulence would be an understatement when it comes to this modern bathroom. Ceiling, trims and cabinetry are painted in Resene Half Bianca.
images Simon Griffiths














the look
If you're stuck on what
colour to use or need colour
advice, try out the Resene
Ask a Colour Expert service.