►
◄
latest
habitat tv
blog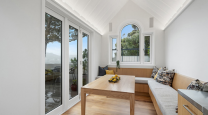 Master Builders' Chief Executive David Kelly shares his tips for building in the challenging climate.

Planning... more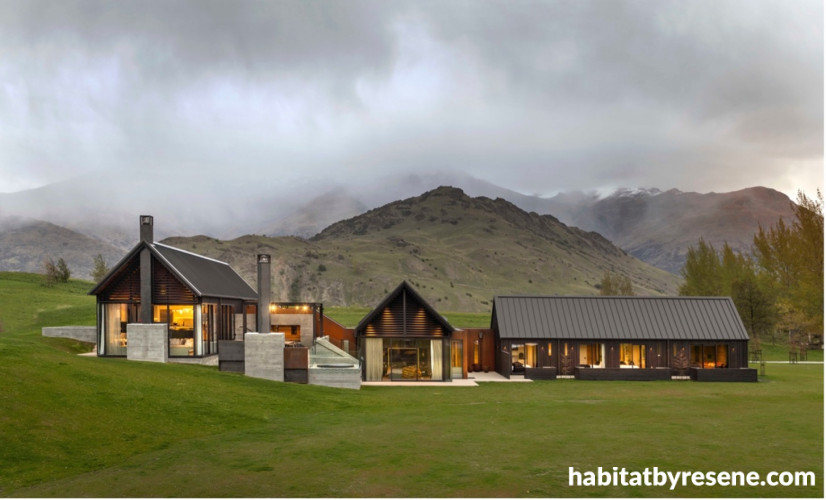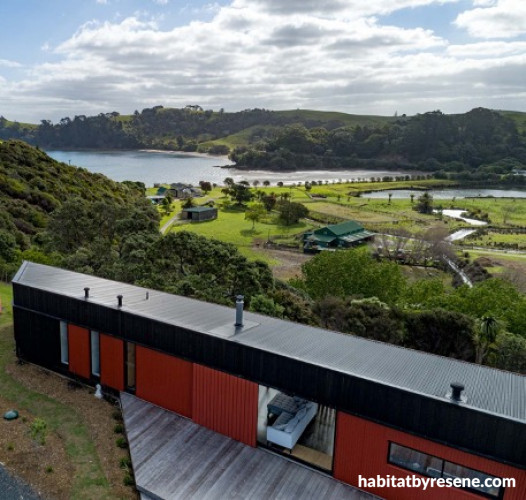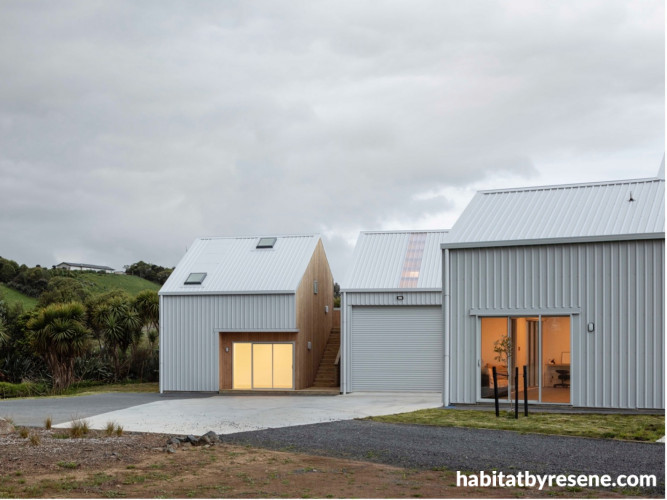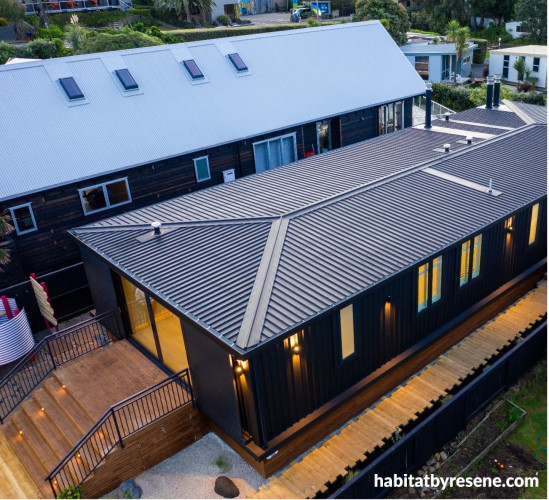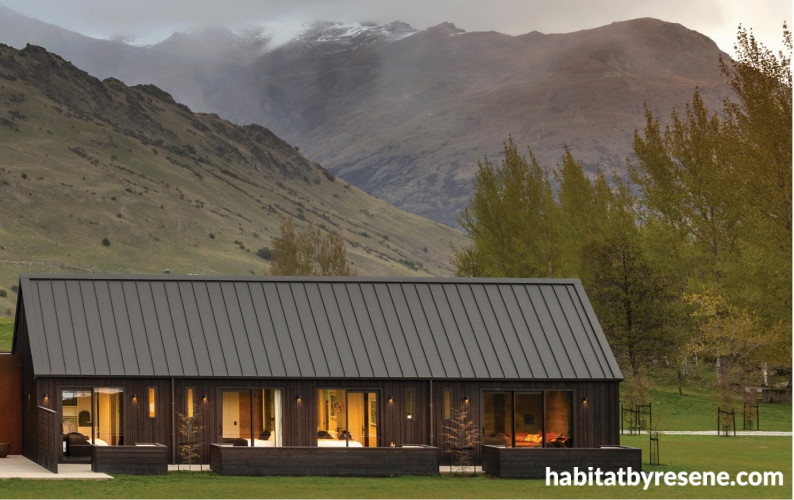 Choosing roof profiles: These striking homes prove there's more to an eye-catching roof than just colour.
Colour is a key driver when choosing your new roof, but the profile also plays an equally important role in achieving the look and style you want.
With a wide range of profiles and colours available, COLORSTEEL® opens up a world of opportunities when it comes to aesthetic design.
What is a profile?
The profile is the curve or wave of the steel. COLORSTEEL® is pre-painted steel that is roll-formed into textured sheets. The profile plays an important role in creating the overall tone for the look of your home. Each Colorsteel® supplier has their own range of profiles so there are plenty to choose from, but the majority of profiles can be categorised into three main shapes:
Corrugate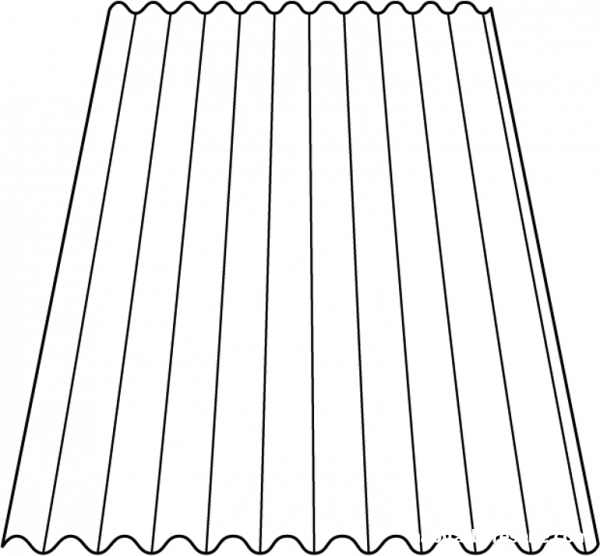 Corrugate is the classic symmetrical, wave-like pattern seen on generations of Kiwi homes. It has a softened visual aspect, suits a range of different designs and is a very cost effective option so has wide-spread appeal.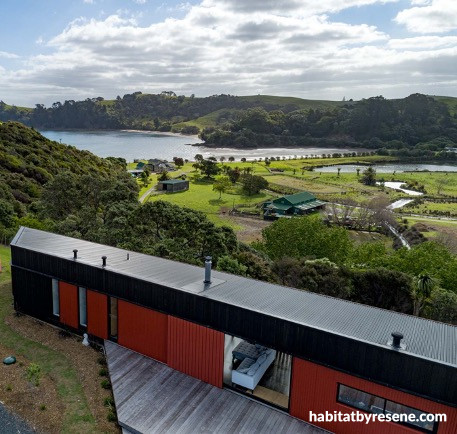 Nestled into the hill side, this project in Tawharanui is perfectly situated to capture the spectacular view of the bay. COLORSTEEL® in a corrugate profile was chosen as the cladding to reference the rural farm buildings found in the area. A mix of colours, COLORSTEEL Ebony for the roof and Pioneer Red for the cladding, provide a striking contrast for the building.
Get the look: COLORSTEEL® Pioneer Red is a classic colour which is a favourite in the countryside and at the bach. Pair it with blacks and charcoals such as Resene Nero and Resene Grey Friars, earthy greens such as Resene Seaweed and bright whites such as Resene Eighth Black White.

Trapezoidal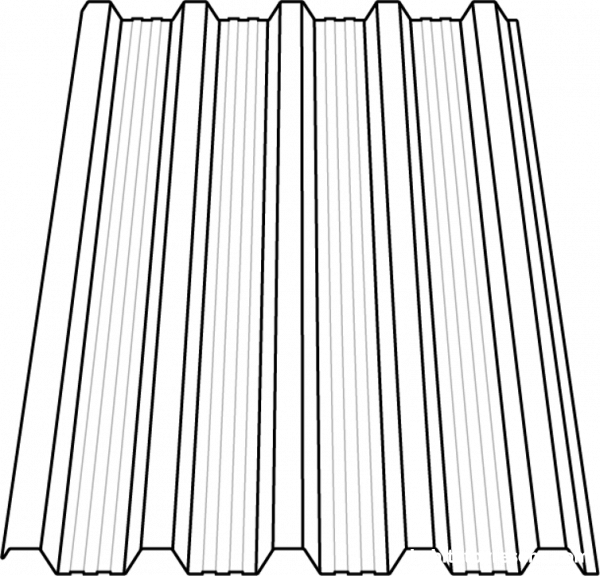 Trapezoidal profiles have crisp, clean lines creating a distinctive impression. The sharp lines of this profile add a modern touch to any building.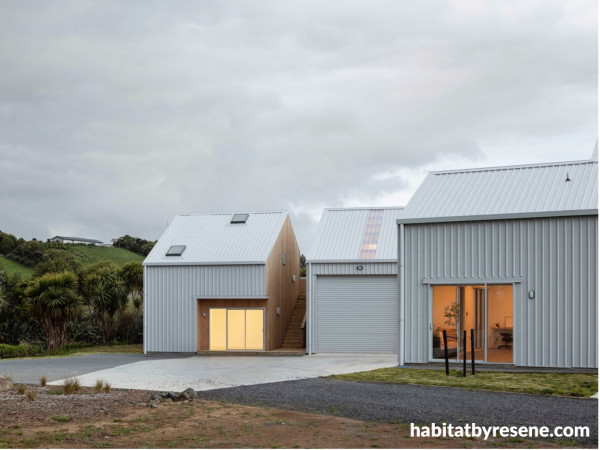 Raglan's 'Two Sheds', built by Wainui Construction, make use of a Trapezoidal profile in COLORSTEEL® Titania. This combination gives a strong architectural finish over the large areas of cladding and roofing and also provides a reference to the rural roots of the area, contrasting nicely with the weatherboards. The combination of both colours and textures anchors the building to its site and ties in well with the native landscaping that surrounds.
Get the look:COLORSTEEL® Titania is a soft neutralised grey, close to white. Pair with mellow terracotta, warm greys and parched beiges. Try with Resene Ash, Resene Wild West, Resene Inside Back or Resene Kangaroo.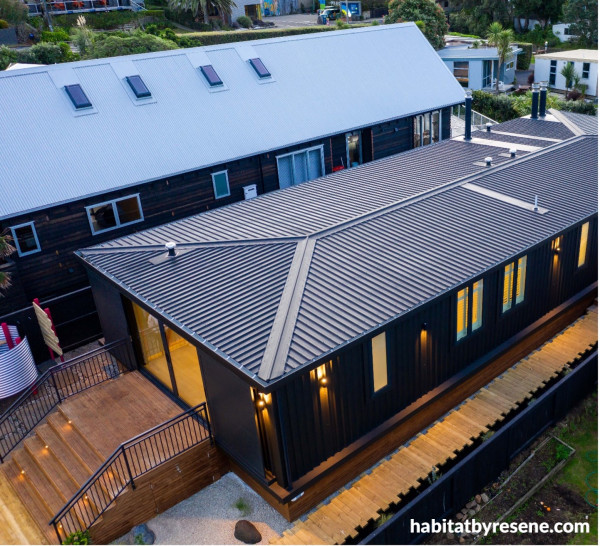 Designed by Chris Tate, COLORSTEEL FlaxPod® Matte was used on this Waihi bach. The unique matte finish diffuses light allowing the building to merge with its natural surroundings. The trapezoidal profile offers a clean sharp look.
Get the look: COLORSTEEL FlaxPod® Matte is one of the most popular colours with a sophisticated finish. Pair with handsome greys and cool blues. Try Resene Archive Grey, Resene Quill Grey, Resene Awash and Resene Climate.

Tray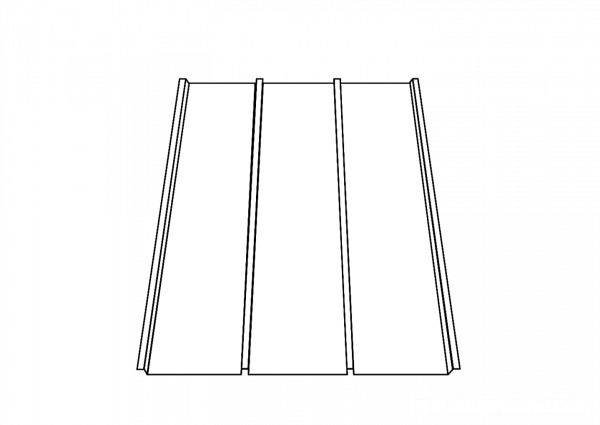 Tray profiles are noticeably sleek, a favourite with those designing contemporary homes. These profiles often have high ribs which can create strong defined shadow lines that result in a refined premium finish.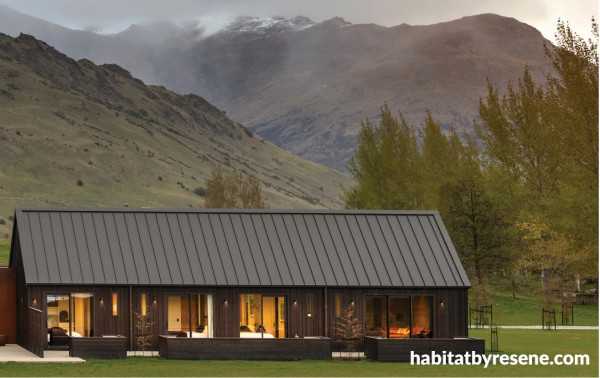 A COLORSTEEL® Slate roof in a tray profile was chosen to crown this Lake Hayes project, for its hardiness in the often-harsh environment as well as for its sleek appearance.
Get the look: Slate is a dark polished stone grey. Pair with galactic ochre golds, punchy greys, olive greens and a blackened green timber stain. Try, Resene Grass Hopper, Resene Meteor, Resene Triple Dune and Resene Double Truffle.

The roof design of your home may influence which profile option will work best. COLORSTEEL® suppliers can provide a wide range of profiles to suit the look of any home.When you've found your desired profile, your local COLORSTEEL® supplier will help you understand the details and specifications of your choice. For a full list of suppliers head to www.colorsteel.co.nz/find-a-supplier/.


images: COLORSTEEL®
COLORSTEEL® protects the places that New Zealander's live, work and play. For more information and inspiration, visit www.colorsteel.co.nz


Published: 27 Jan 2021
Do you have a home full of wonderful Resene paint and colour? Send us some snaps by emailing [email protected].