►
◄
latest
habitat tv
blog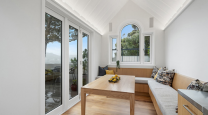 Master Builders' Chief Executive David Kelly shares his tips for building in the challenging climate.

Planning... more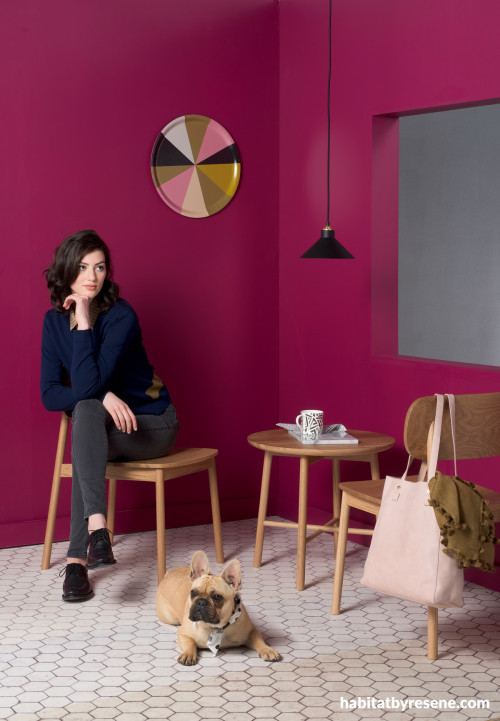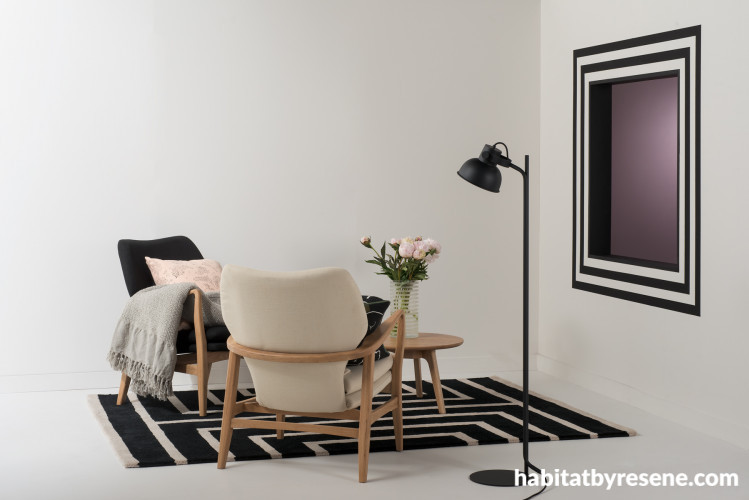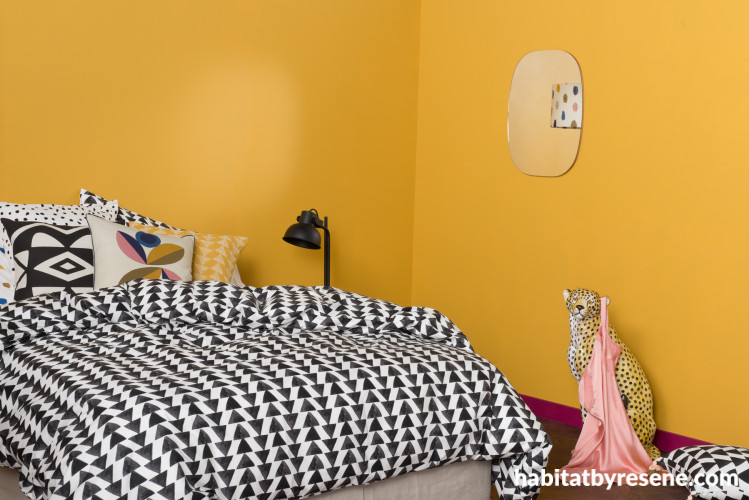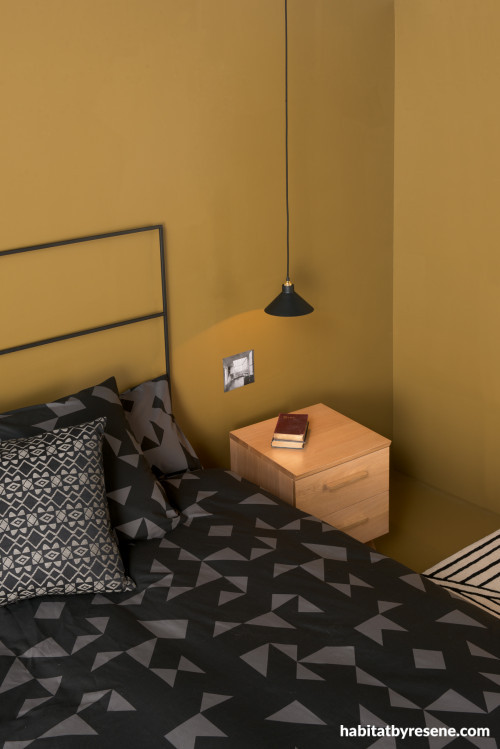 A slice of Parisian life
Blocks of moody yet vibrant colour sing out from these styled setting from Citta Design, showing off their winter collection Decor Decor.
The designers took inspiration from Paris in the 1920s, a particularly fruitful time for artists, writers and intellectuals, referenced in the stylistic designs of African and tribal patterns, monochromatic prints, celestial flourishes and a nod to art deco. The collection also debuts a furniture and lighting collection from David Moreland and clothing designed by Julia Fong, in a range that embodies comfortable glamour – chic, relaxed, and occasionally a touch risqué.
Citta Design paired with Resene paint to create these settings, using Resene Lip Service, Resene White Pointer, Resene Hokey Pokey, Resene Mesmerise and Resene Horses Neck, to illustrate the five muses of the collection: Saint Germain des Pres, designer Coco Chanel, performer Josephine Baker, artist Pablo Picasso and philosopher Jean-Paul Sartre.
View the Decor Decor catalogue for shopping and product details.
Published: 19 Jun 2015
Do you have a home full of wonderful Resene paint and colour? Send us some snaps by emailing [email protected].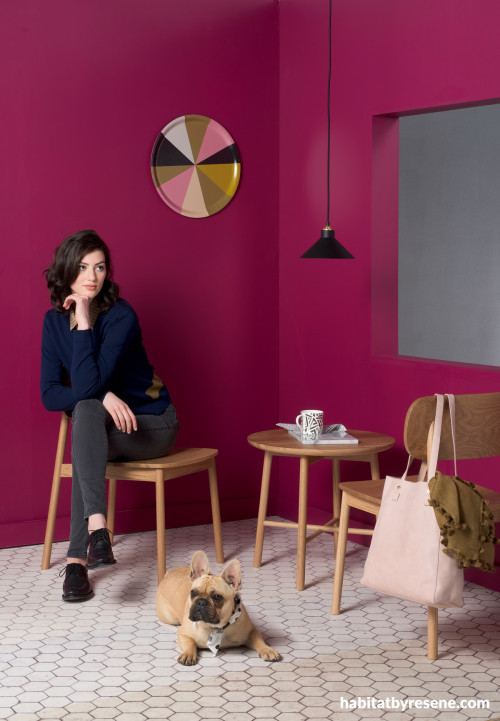 Cafes in Paris are places to linger, to gather with friends and absorb the energetic atmosphere while sipping on espresso or a glass of wine.
Moody Resene Lip Service sets the scene for Citta Design's art deco-referenced pieces, including Pinwheel Round Tray, Radial Dining Chair and Radial Coffee Table.
The setting pays homage to the city's Saint Germain des Pres, a district that's served as mecca for artists, writer and intellectuals since the 17th Century.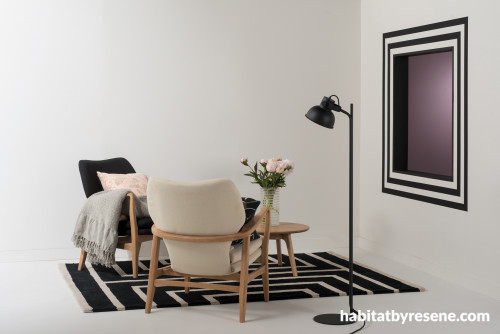 Coco Chanel's timeless and beautiful designs hit the fashion scene with aplomb in the 1920s, and has influenced the sartorial style of women ever since.
Classic Resene White Pointer gives this Chanel setting a perfect canvas to show off Citta Design's Coco Wool Rug, Fable Chairs and Shift Floor Lamp.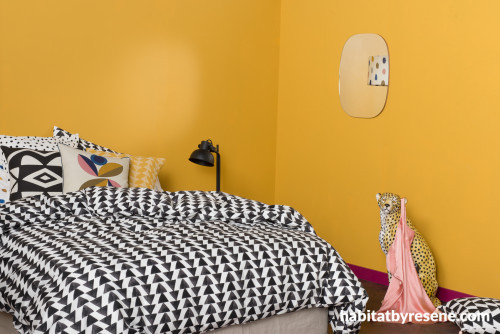 Dancer, singer and actress, Josephine Baker would often perform her erotic dances with her pet cheetah, Chiquitah, whose neck was laced with a diamond collar. Later, she would work as a spy during World War II and adopt 12 children.
It's this colourful life that is celebrated in the setting, using the golden Resene Hokey Pokey as paint, and exquisite Citta Design Arrow Duvet Cover, Arrow Pillowcase and Arrow Cushion Cover as hero furnishings.
In the early 1900s, Pablo Picasso had gravitated towards an African period, gaining inspiration from African sculpture and traditional African masks.
Resene Mesmerise is a fitting paint colour for this Picasso-inspired study setting, as his art continues to mesmerise today.
The setting also uses the Citta Design Radial Dining Chair and Radial Dining Table, with Palette Ceramics and Pois Tea Towel.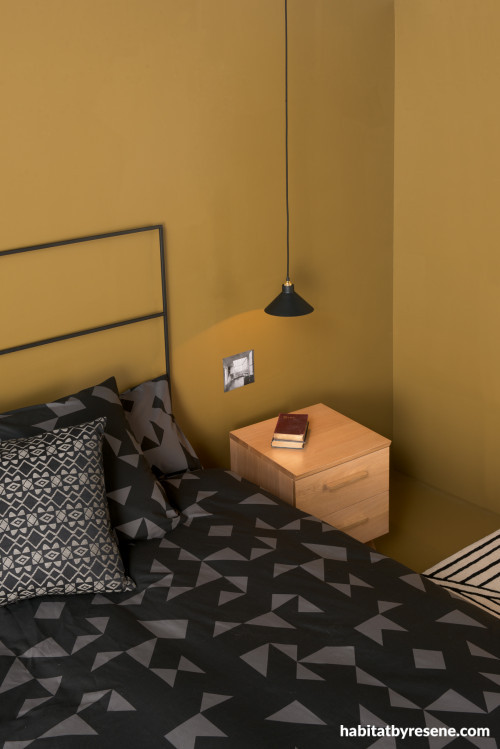 Lauded for his theories and beliefs about existentialism, Jean-Paul Sartre is inspiration for the setting of this moody bedroom scene.
The walls are painted in the cardamom bronze Resene Horses Neck, with Citta Design Blocs Reversible Duvet Cover, Blocs Reversible Pillowcases, Afrique Petit Woven Cushion Cover, and Adept Bedside Table.
the look
If you're stuck on what
colour to use or need colour
advice, try out the Resene
Ask a Colour Expert service.