►
◄
latest
habitat tv
blog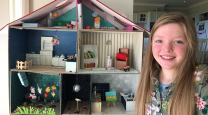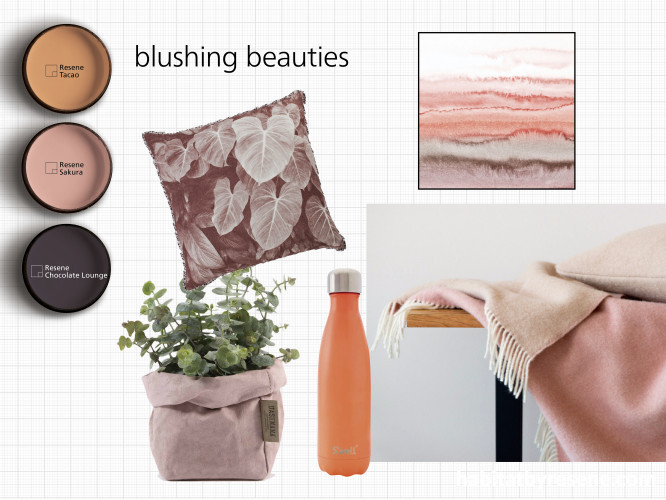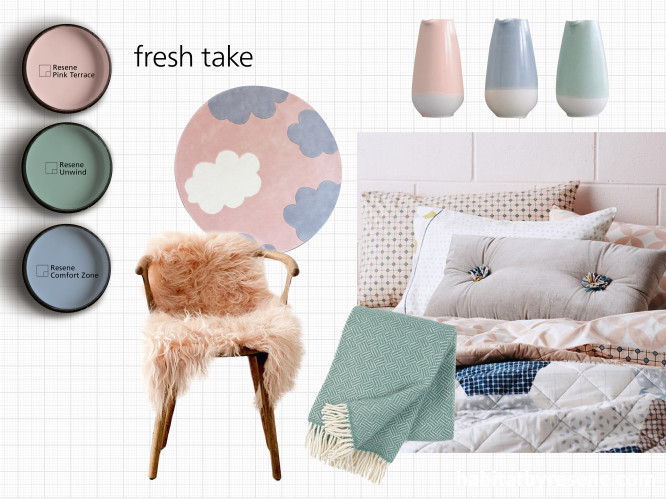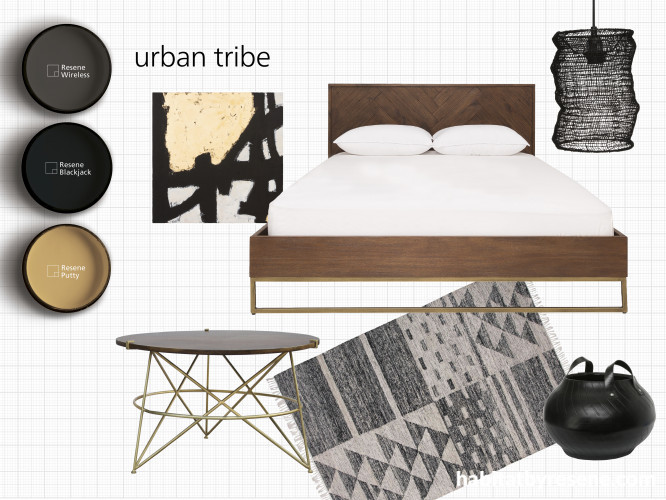 Colour up to your new homewares
Our latest shopping spree found that this season's homewares have kept a bit of lightness in their looks – blush, copper and naturals are still shining bright. Or if you want to cosy up to dark colour, check out the new moody tribal looks from Freedom.
Here's what we found, and the Resene colours to really set off your new pieces. Some of the products featured may be available instore for a limited time.
Published: 17 Apr 2016
Do you have a home full of wonderful Resene paint and colour? Send us some snaps by emailing [email protected].
At Collected, owner LeeAnn Yare has a huge range of eclectic wares, but chose this dreamy palette of products based on blush, apricot and copper with touches of plummy black, co-ordinated with Resene Tacao, Resene Sakura and Resene Chocolate Lounge.
Seen here are Bonnie & Neil Jungle Leaf Buff cushion, $150; Framed Art, Within the Tides, $455; Forestry Wood Blanket, Triangle in Chalk, $245; S'well Insulated Bottle Birds of Paradise, $59; and Uashmama Bag in Quartz, $12.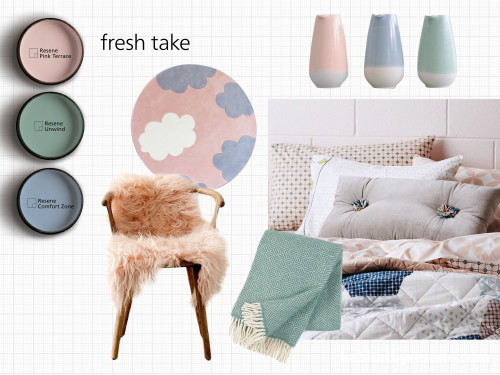 Tea Pea is celebrating the opening of a second Wellington store, and the on-going success of its online shopping experience. This selection of softly coloured goods, with a fresh tropical edge includes ceramics by stylist Amber Armitage. Combine with Resene Pink Terrace, Resene Unwind and Resene Comfort Zone.
Seen here are a Little P Rug, Bright Cloud in Blossom, $598; Family Ceramics Dipped Jugs by Amber Armitage, $75 each; Toucan Cushion, Toucan, $145; Klippan Samba Blanket in Mint, $239; and Society Wanderers Sheepskin in Blush, $429.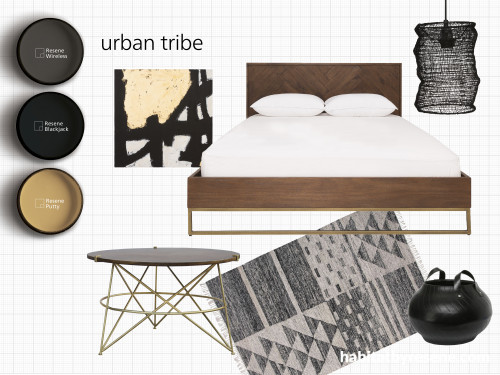 Freedom Furniture launched its three key seasonal looks recently: Urban Tribe, The Conservatory and Art Class. We've seized on the dramatic good looks of the Urban Tribe, full of raw texture, moody colour and bold prints. Colour the look with Resene Putty, Resene Blackjack and Resene Wireless.
Seen here are the Stroke I Canvas in Gold, $249; Parque Bed (Queen), $1399; Cinta Ceiling Pendant in Black, $49.95; Tyre Basket in Black, $99; Trilby Floor Rug in Carbon, $649.00; and Spindle Coffee Table, $699.
the look
If you're stuck on what
colour to use or need colour
advice, try out the Resene
Ask a Colour Expert service.