►
◄
latest
habitat tv
blog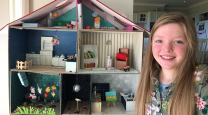 Colour your stocking this Christmas
With Christmas just around the corner, we've been looking for imaginative ideas for colourful gifts that are locally made using Resene paint. Here are a few of the cool things we've found.
Published: 05 Dec 2018
Do you have a home full of wonderful Resene paint and colour? Send us some snaps by emailing [email protected].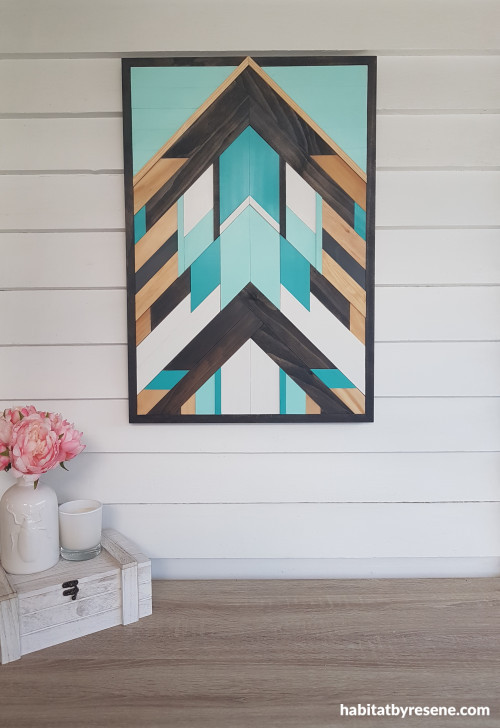 This handmade geometric wooden wall art piece Bayswater by Chatsworth Road has a striking colour palette that would suit many interiors. The green-blue colour combination alongside the natural and dark stained wood creates a wow statement. This piece is a blend of different sized wood with raised sections adding additional texture, and uses Resene Woodsman Pitch Black, Resene Black White, Resene Java, Resene Aqua and Resene Grey Friars.? See this and more gift ideas from Chatsworth Road.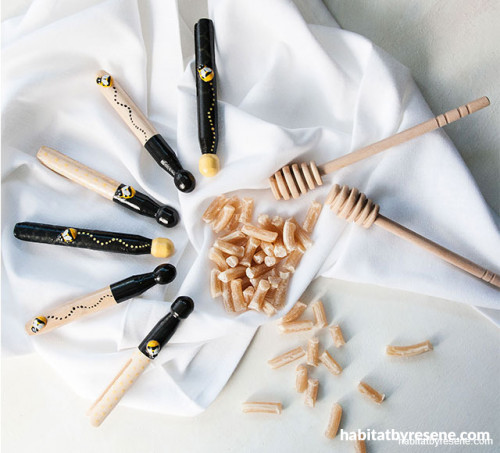 These beautifully painted old-style wooden dolly pegs are a cute solution to the problem of keeping muslin shades attached to prams. That's what inspired Kylee Dillane of Mila and Bree to come up with the idea, although you could always use them to hang out the washing as well! There are loads of different designs available from ladybirds and bees to polka dots, florals and fruit. See www.milaandbree.com.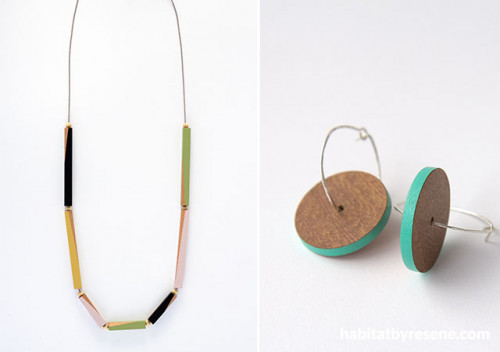 For jewellery with a difference, try this multi-coloured wooden rod necklace made from totara and these hoop earrings made with kowhai by Gwyneth Hulse Design. They're painted with bespoke colours created with a Resene base in white mixed with other pigments. Other colours available. See www.gwynethhulsedesign.co.nz.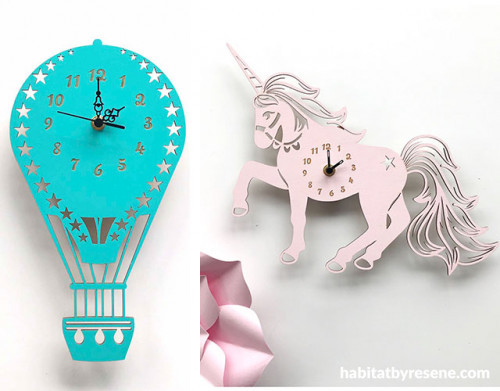 Beautiful laser cut clocks, made from sustainable bamboo, are a speciality of the talented team at Inscribe Design. We particularly love these two. The hot air balloon is in Resene Java and the unicorn is in Resene Pink Lace. Both come in a range of other Resene colours. See www.inscribedesign.co.nz.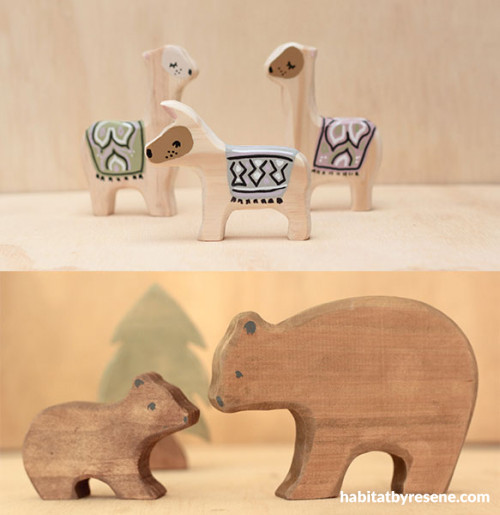 There's something very sweet and endearing about these beautifully made wooden toys by Deans Workshop. Each toy is hand cut and painted to order in a variety of Resene paints and stains such as Resene Woodland, Resene Avocado, Resene Jambalaya and Resene Archive Grey. See www.deansworkshop.felt.co.nz.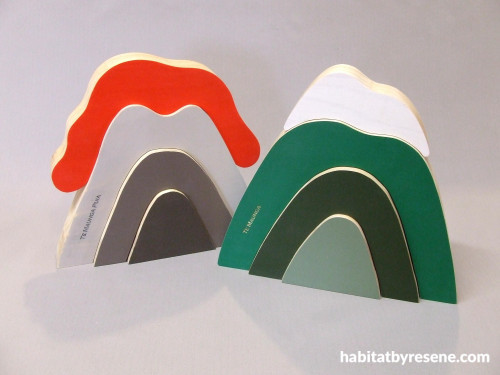 All A Buzz have just released these new Stacker mountain sets. Each one is etched in te reo and comes with a shaped info card describing New Zealand's cultural relationship with Te Maunga (The Mountain) and Te Maunga Puia (The Volcanic Mountain) which features Resene Guardsman Red lava and Resene Crusoe green. See www.allabuzz.co.nz.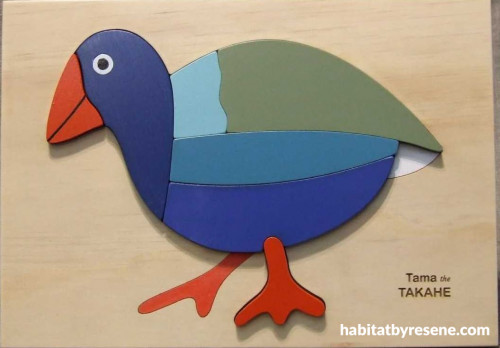 All A Buzz have also created this lovely Tama the Takahe puzzle for toddlers. It's A4 in size and features some beautiful bold colours such as Resene Guardsman Red, as well as Resene Fountain, Resene Dauntless and Resene Resolution Blue. The puzzles come with an info card that explains the difference between pukeko and takahe with reference to the takahe recovery programme. See www.allabuzz.co.nz.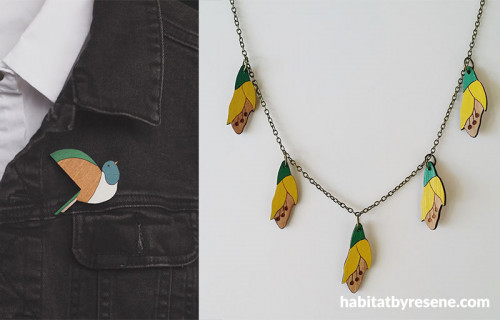 Celebrate New Zealand's 2018 official bird of the year - the kereru - with this cute wooden brooch, painted in Resene White, Resene Green Pea and Resene Teal Blue, from I Feel Natty. And while we're talking about uniquely kiwi jewellery we also love this summer kowhai necklace in Resene Buddha Gold and Resene Green Pea. See www.ifeelnatty.com.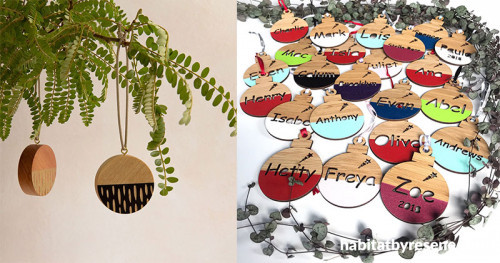 Save a spot for every member of the family on the Christmas tree with personalised laser cut Christmas decorations from Inscribe Design. Choose a different colour for everyone. Colours available include Resene Gold Dust, Resene Glitterbug, Resene Silver Aluminium, Resene Enchanted, Resene Yeehaa, Resene Riptide, Resene Pink Lace, Resene Dizzy Lizzy, Resene White and All Black. See www.inscribedesign.co.nz.
Add stylish ornaments to your tree from Gwyneth Hulse Design, also finished in Resene paints. See www.gwynethhulsedesign.co.nz.