►
◄
latest
habitat tv
blog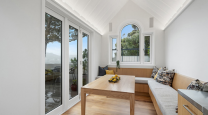 Master Builders' Chief Executive David Kelly shares his tips for building in the challenging climate.

Planning... more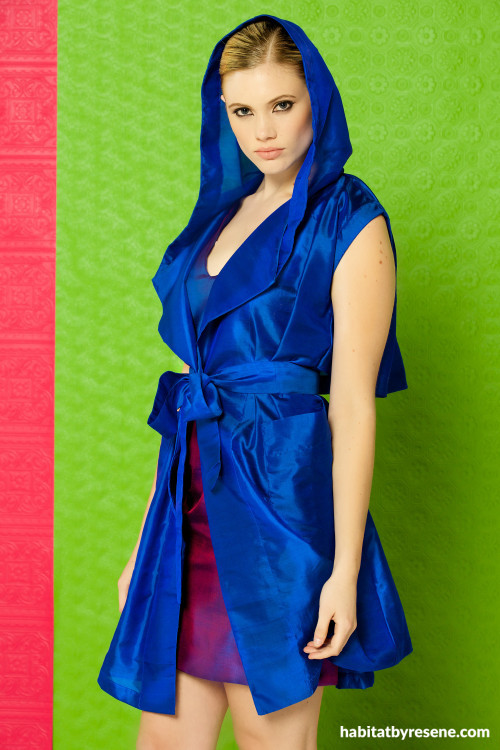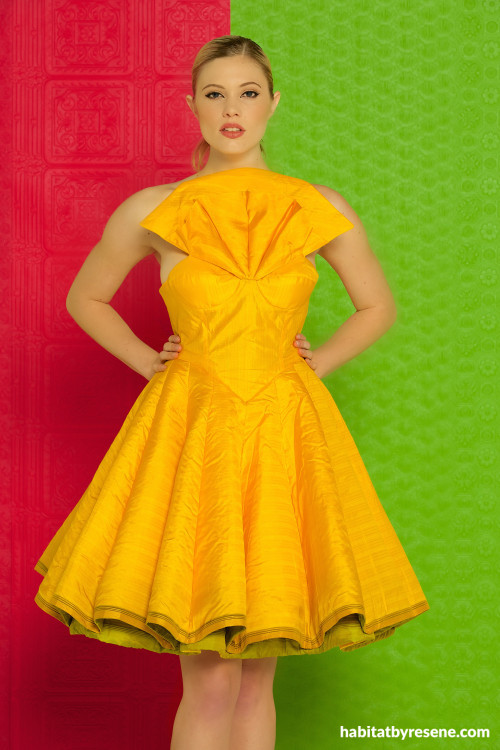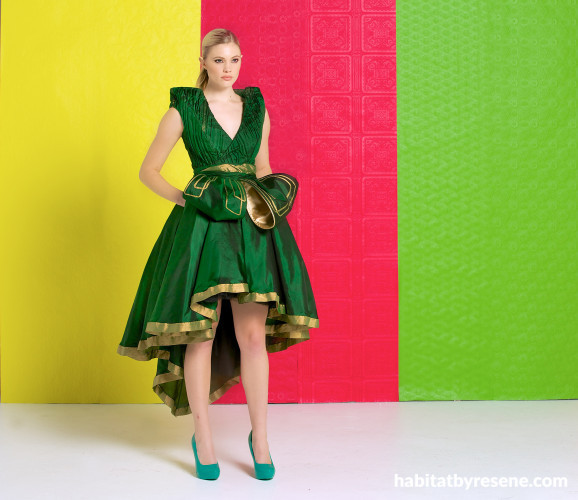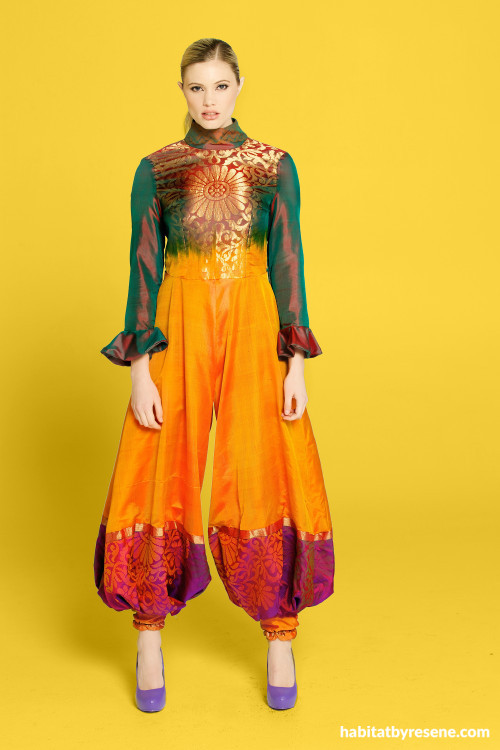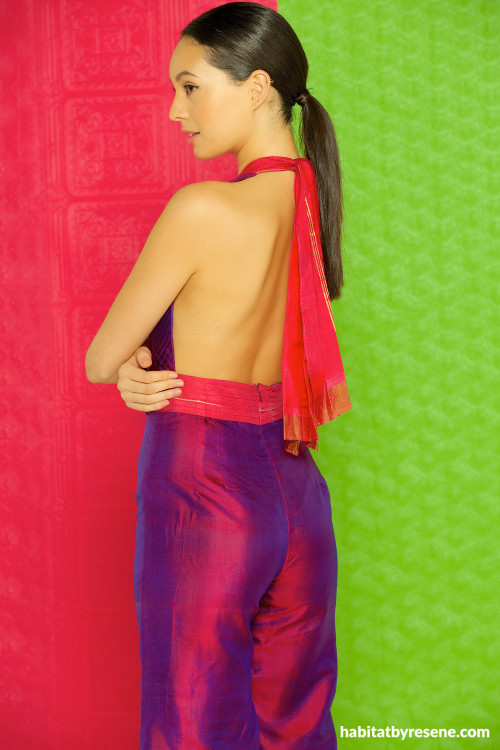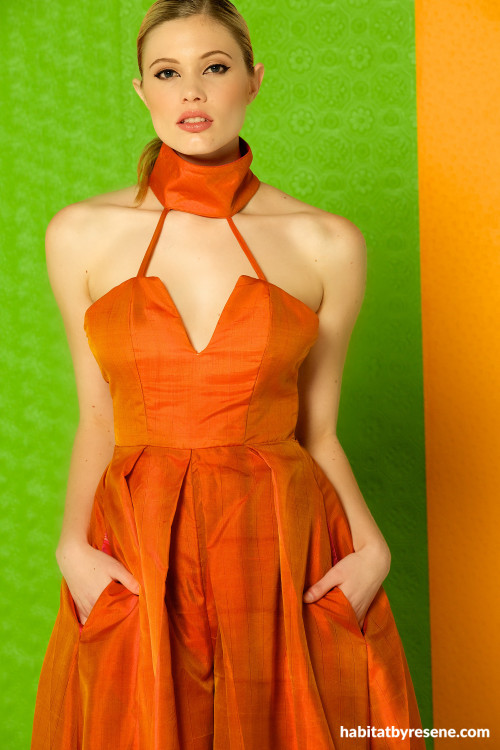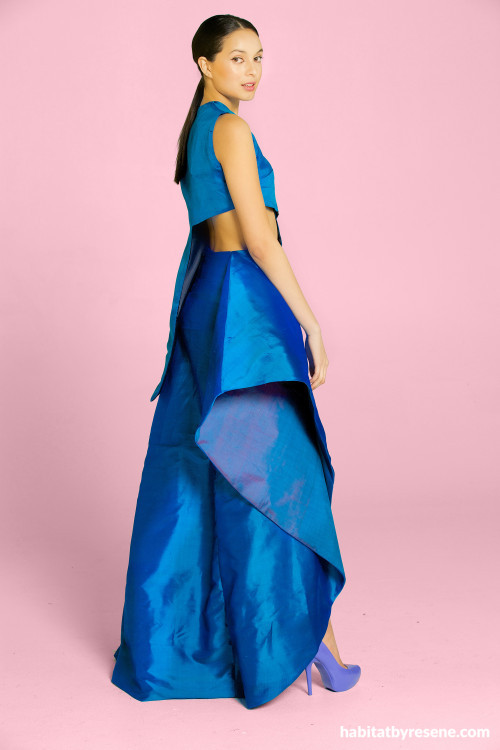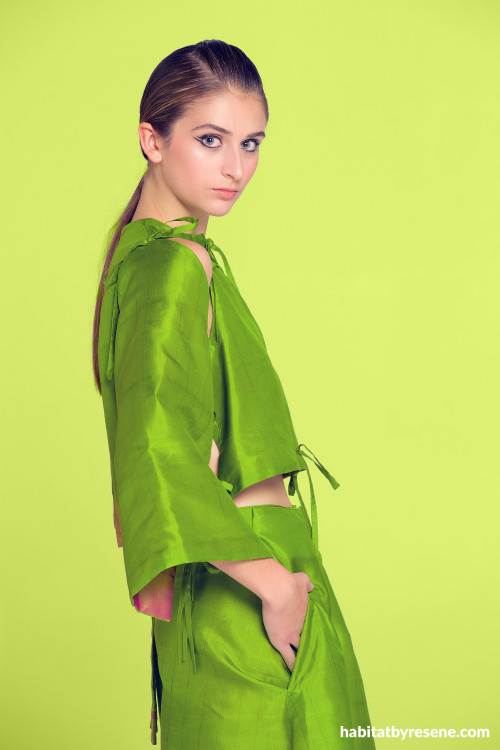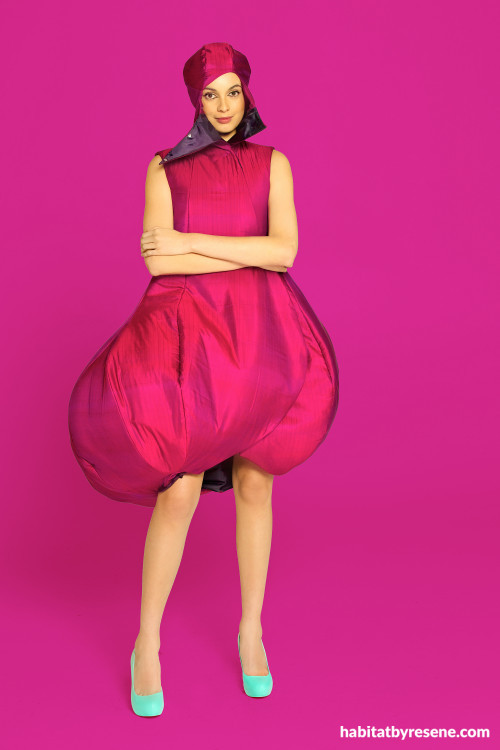 Colour's fashion fusion
The Resene NZ Fashion Tech Colour of Fashion collection is bringing Resene fashion colours to life on the runway at New Zealand Fashion Week for the second year, while also giving unique opportunities to young kiwis keen to exhibit their design talent.
The latest on-trend Resene paint colours such as Resene Smooch, Resene Freefall, Resene Juicy and Resene Kakapo are being expressed as contemporary fashion in the collection. Ten stunning looks, designed and made from hand-woven Indian silk saris by diploma students at NZ Fashion Tech as part of their academic course work, will open four Resene-sponsored public shows at New Zealand Fashion Week.
This year, a panel of judges selected Khrishae Teriaki's design, inspired by Resene Resolution Blue, as the winning design for the collection. She receives a trip for two to Dunedin and the opportunity to attend iD Dunedin Fashion in the audience in 2016. iD is fast becoming the ultimate shop-window for emerging talent in fashion design.
The Resene Designer Selection Show runs each day until Saturday. For times and tickets go to iTicket.
Published: 01 Apr 2015
Do you have a home full of wonderful Resene paint and colour? Send us some snaps by emailing [email protected].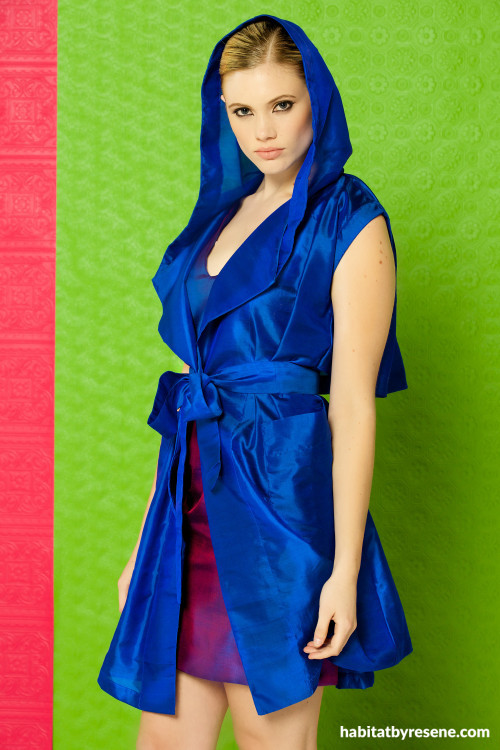 The winning design by Khrishae Teriaki was inspired by Resene Resolution Blue.
When designing her outfit, Khrishae imagined "clear blue waterfalls flowing into vibrant blue ponds, and snow-capped mountain ranges standing majestically under sapphire blue skies. The hood on my garment symbolises snow-caps on the range and the waterfalls represent the flow of the garment. I wanted the wearer to feel unrestricted and be able to move at her own free will. I wanted it to be edgy but at the same time bold and beautiful."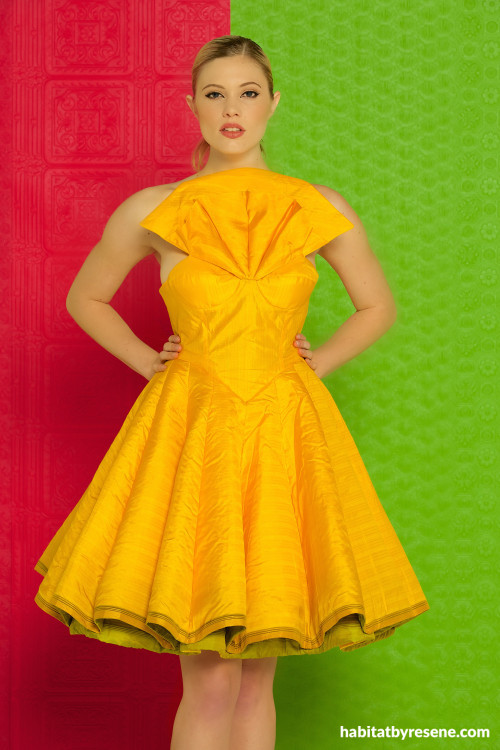 Will Fincham's design inspired by Resene Turbo. Says Will: "This dress is a combination of sunshine and daffodils." He wanted to keep a "youthful aspect" to his design, which took 176 pattern pieces to construct, while contrasting graceful movement with structural design.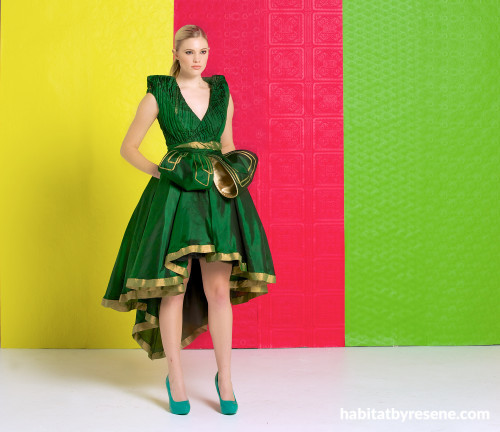 Surayya Tayir's design inspired by Resene Kaitoke Green.
Inspired by the metamorphosis of a caterpillar into a butterfly, Surayya says: "I wanted to include both elements of constriction and freedom. In this garment she can feel the enjoyment of her new-found freedom. She can't even remember the caterpillar she once was. She forgets about the darkness in the cocoon. She is ready to discover, share and enjoy who she is now."
Samuel Malloy's design inspired by Resene Limerick. Entitled The Poetry of Life, Samuel says he wanted his design to embrace confidence – with a flirty, free, retro feel. "My design was inspired by Jane Birkin who was an actress and style icon in the late 1960s / 1970s. Whatever Jane wore she had the most confidence in herself and it showed in her style."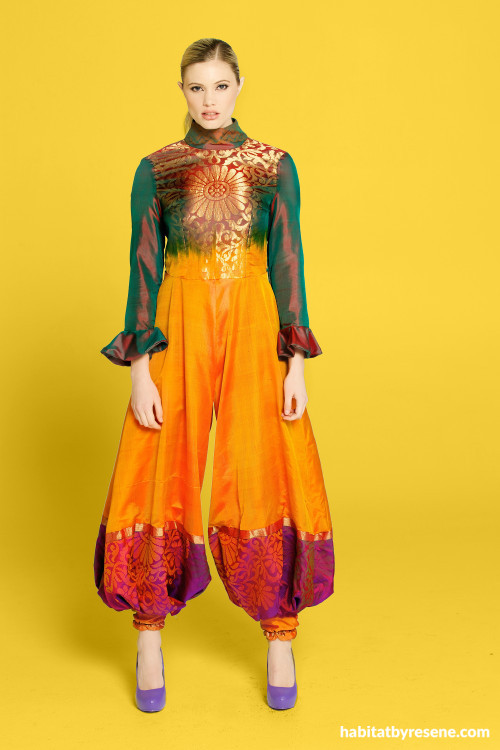 Delaney Cooper's design inspired by Resene Juicy. Says Delaney: "I really liked the name of my Resene paint colour – Juicy. The orange colour makes me think of sunsets, and the other colours and shapes make me think of the colour and design of the '70s. I wear vintage op-shop clothes with lots of floral pattern. I love flowers so I was really excited when I got my sari." Delaney wanted to feature the aspects that were different about her sari, so she placed a big gold flower at the centre of the bodice.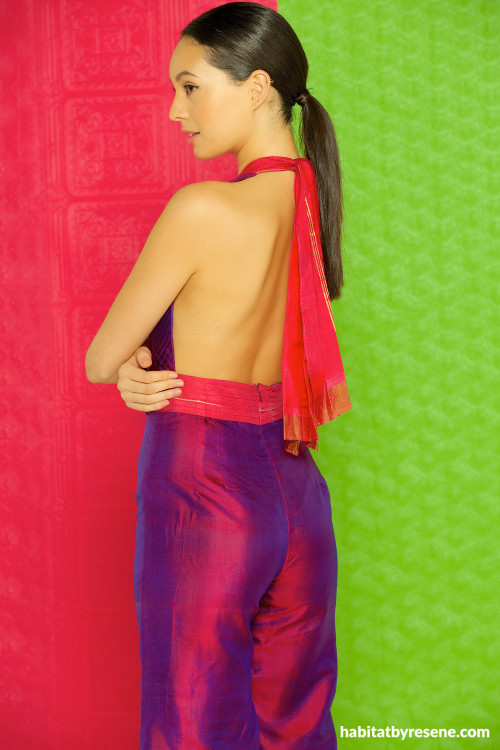 Lani Simpson's design inspired by Resene Scrumptious. Lani writes by way of explanation, about an imaginary character, Maya: "Maya's dream was to step into a mystical untouched land. She had no boundaries or fear; she walked through the forest without a care and stumbled across a berry patch. The berries were so vibrant and scrumptious in all shades of pink and purple."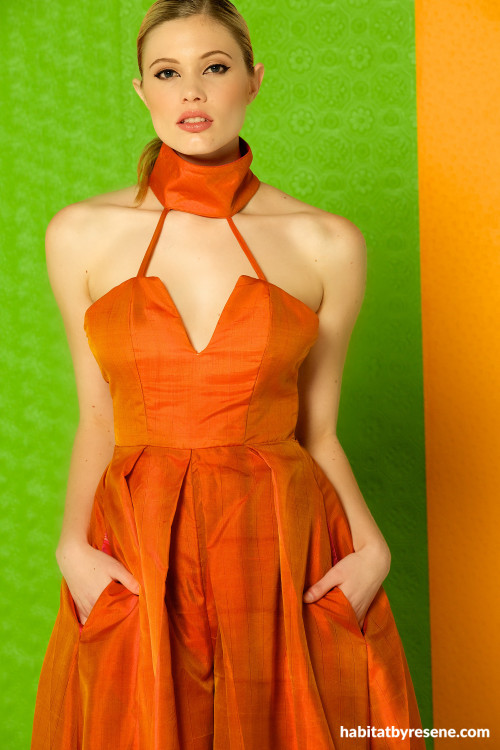 Natalie Park's design inspired by Resene Ayers Rock.
Says Natalie: "My jumpsuit is called Breath of Fresh Ayer. The deep pleat-like ridges leading up to the peak become illuminated at sunset, radiating pink and orange beams of light. I imagine that the wearer of my garment feels exactly how she would feel standing on top of Ayers Rock – strong, empowered, and undefeatable."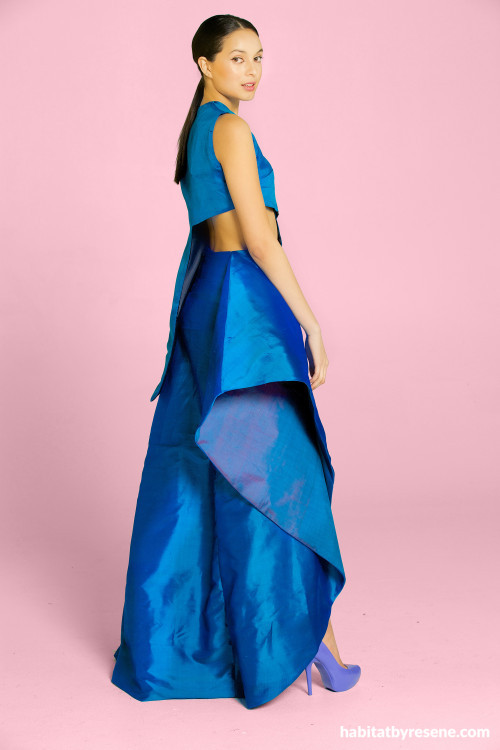 Emily Chin's design inspired by Resene Optimist.
Says Emily: "My design incorporates the confidence of an optimist and the beauty of bioluminescence – a fluorescent light that appears when movement occurs beneath frozen water. The top is edgy, clean cut and strong. Its sophisticated appeal contrasts with the beautiful feminine skirt, which is inspired by the waves and softness from deep blue water. The big dramatic pleat is lined with the deep shimmery purple contrast from my sari."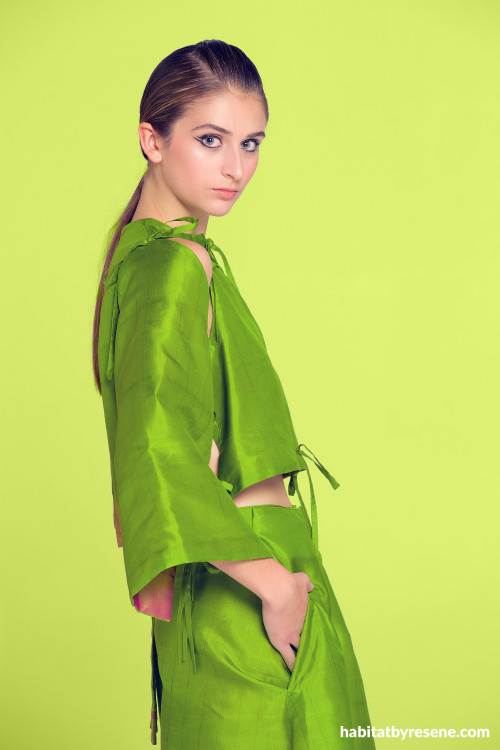 Austin Delaney Girdlestone's design inspired by Resene Kakapo.
Says Austin: "The design is about freedom. Running on grass barefoot, dappled light. I found the shape of the kakapo bird to be quite beautiful, its triangle silhouette. I enjoyed the idea of versatility in this garment, the sleeves being untied and removed, the bodice coming undone and the breeze curling under."
He lined the sleeves and bodice with the part of the sari that was shot with pink silk, making the garment reversible. "I like the way the garment shows hints of the pink underneath. It's almost secretive."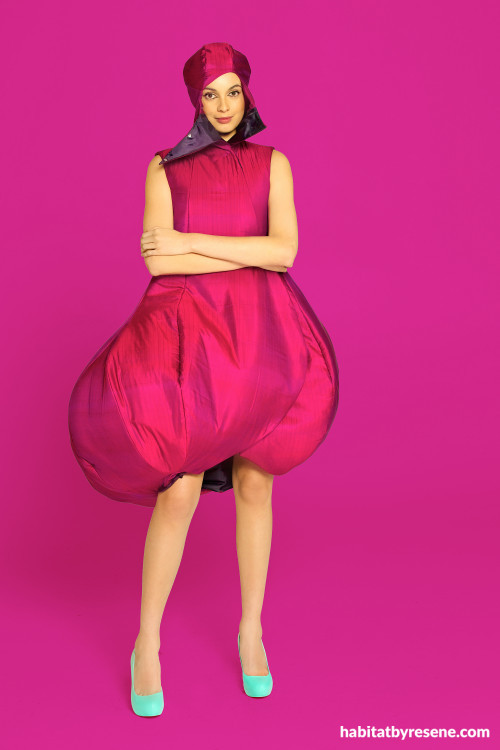 Caitlin Bartholomeusz's design inspired by Resene Smooch.
The aesthetics of the Romantic Movement inspired Caitlin's design.
"I admire the Gothic style of architecture built during the movement and all the forms and shapes they pursued. My design is based around structural forms and natural softness, yet appears to be mysterious, extra-terrestrial and quirky. I wanted to create a dress that would provoke, delight and wow the audience."
the look
If you're stuck on what
colour to use or need colour
advice, try out the Resene
Ask a Colour Expert service.