►
◄
latest
habitat tv
blog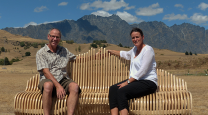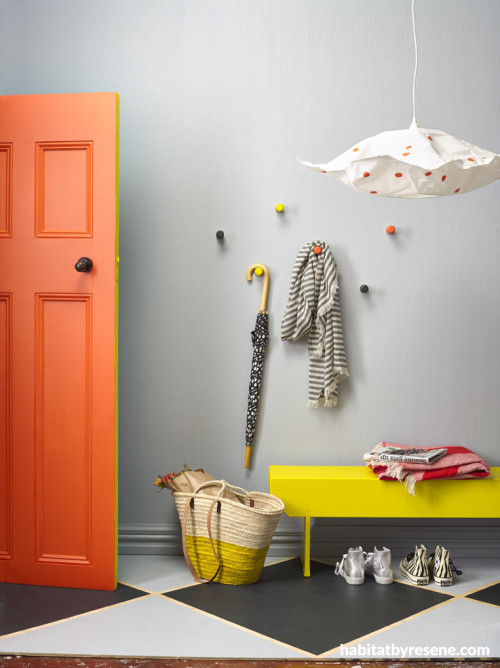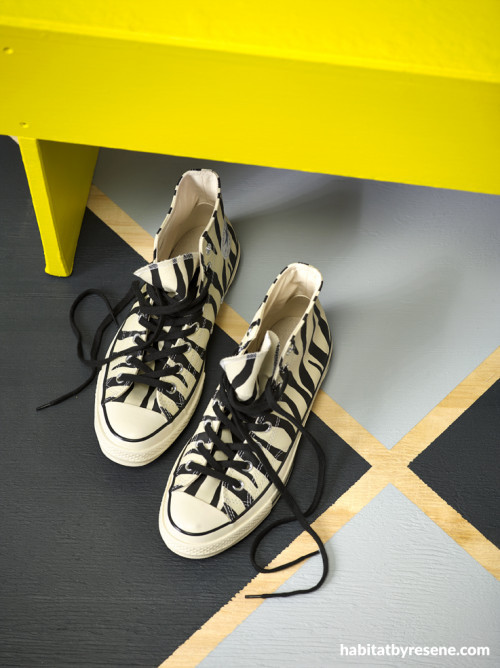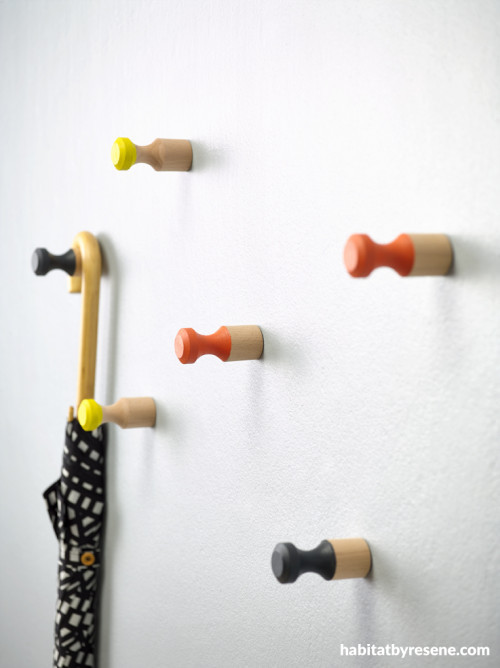 Create this sparkling entranceway
The entranceway is the first part of your home a visitor sees. Making it not just welcoming but also a reflection of your style and that of your home is obviously a good thing to do.
Stylist and interior designer LeeAnn Yare helped us create this stunning entrance foyer using the popular combinations of grey, yellow and orange. It makes the entrance vibrant and welcoming, and so much more than just a transitional space.
To start, the walls are painted a soft French grey, Resene Gull Grey. This simple, uncomplicated grey is perfect to use as a neutral backdrop for bright accents in yellow and orange.
A sturdy bench seat is painted in Resene Sunflower and as a fun feature, an unusually shaped paper light shade has been given painted spots in Resene Sunflower and Resene Daredevil.
Published: 30 Oct 2014
Do you have a home full of wonderful Resene paint and colour? Send us some snaps by emailing [email protected].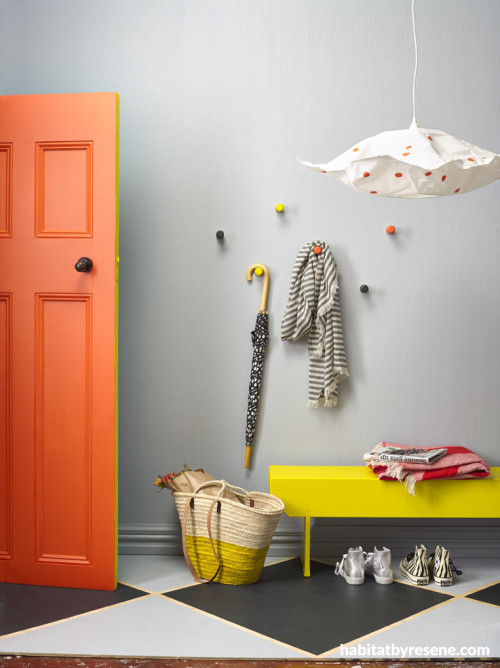 Designer tip – Instead of painting the front door all one colour, create a bit of quirky interest by painting the edge of the door in a contrasting colour. This can work well, too, if you want to paint the exterior of the door a different colour from the interior, acting as a neat division between the two. Here, we've used Resene Daredevil as the main colour, and Resene Sunflower as the contrasting yellow.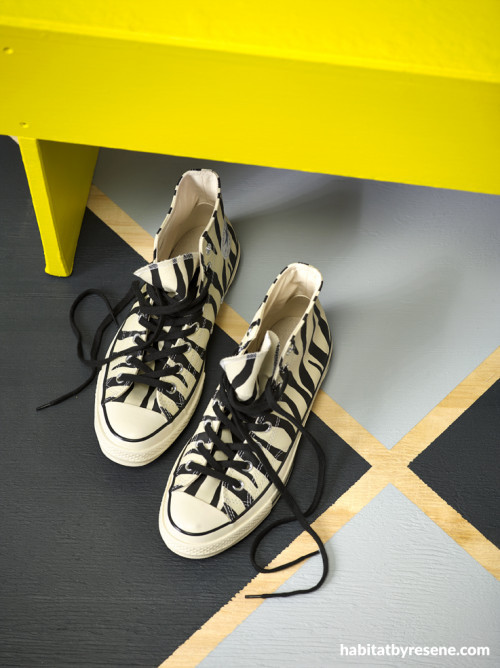 Floored… in a good way – This simple geometric flooring pattern is easily created. LeeAnn marked out diagonal lines using masking tape then painted the two tones of grey (Resene Gull Grey and Resene Cod Grey) on opposite triangles. She then peeled off the masking tape (do this before the paint is fully dry), to reveal a strip of timber beneath.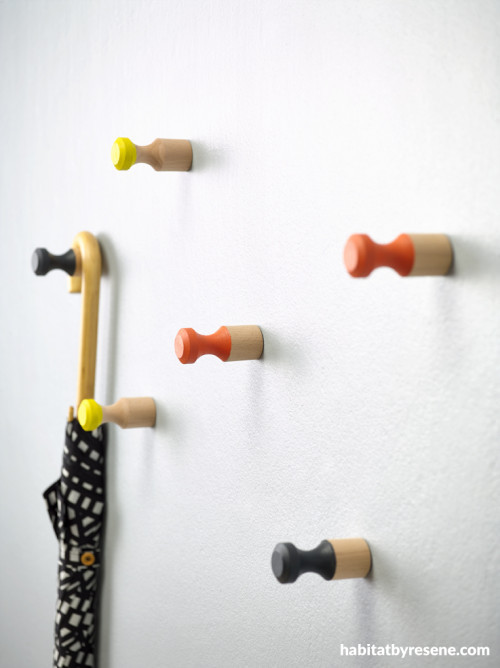 Well hooked – These lovely natural coat hooks have been given a make-over by literally half-dipping them into Resene testpots of colour – Resene Cod Grey, Resene Sunflower and Resene Daredevil. They are then arranged in a fairly random pattern on the wall for this casual effect. If you want something more formal, just line them up.
pictures
Photographs by Melanie Jenkins.
Props: Avenue Umbrella, $49.90, Helga Stripe Scarf, $79.90, Dyo Shopper in Natural/Lemon, $44.90, all from Citta Design. Blanket, $195, wooden coat hooks, $10 each, flex fitting, $80, large paper light shade, $45, all from Collected. Converse high tops, $155, from Pat Menzies.

the look
If you're stuck on what
colour to use or need colour
advice, try out the Resene
Ask a Colour Expert service.