►
◄
latest
habitat tv
blog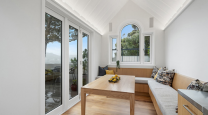 Master Builders' Chief Executive David Kelly shares his tips for building in the challenging climate.

Planning... more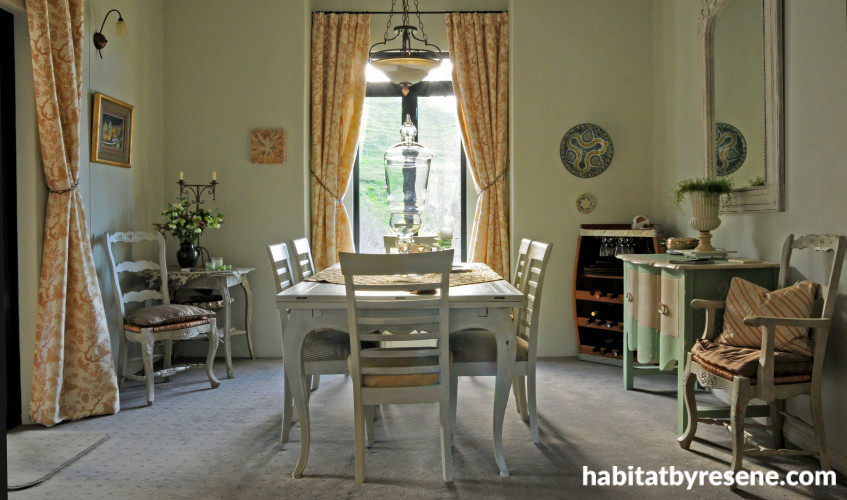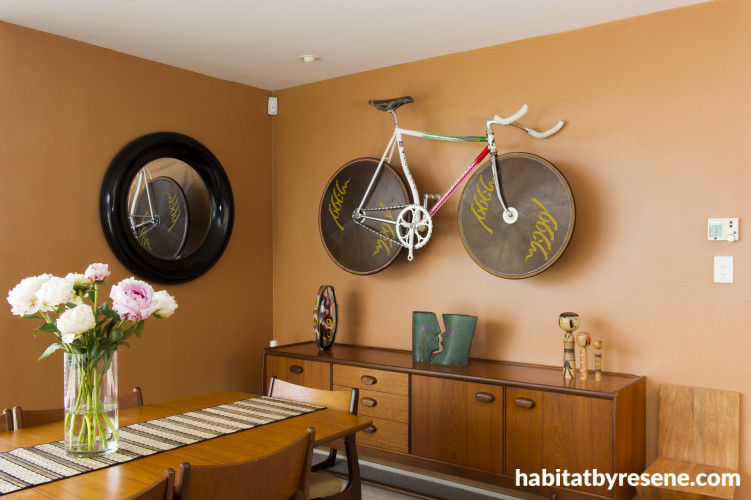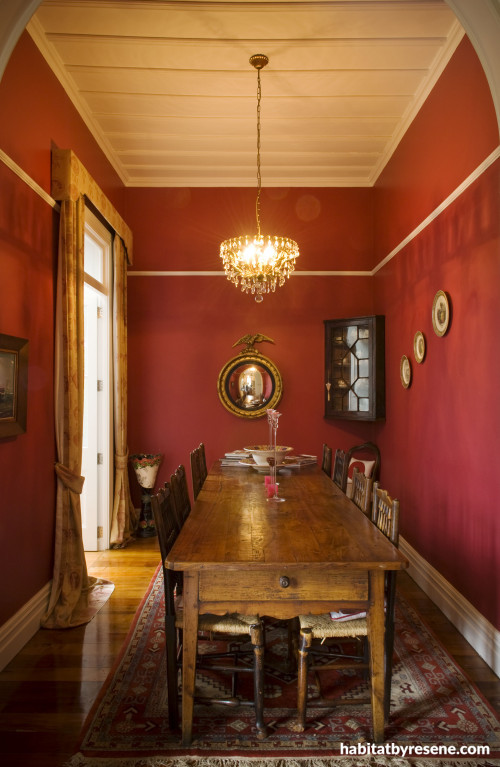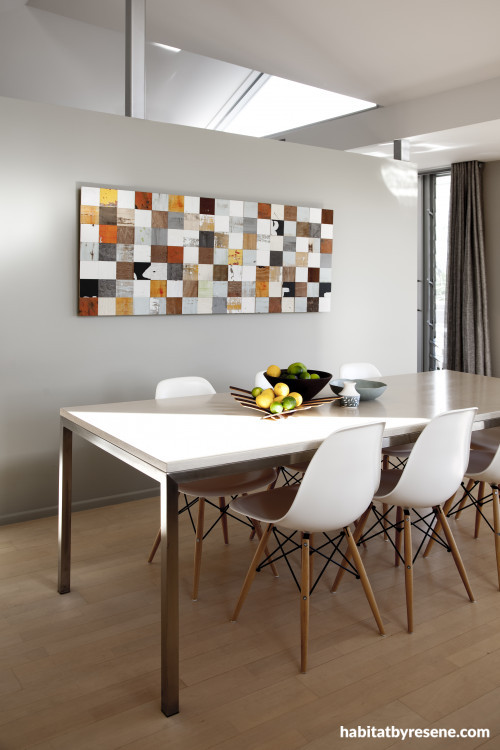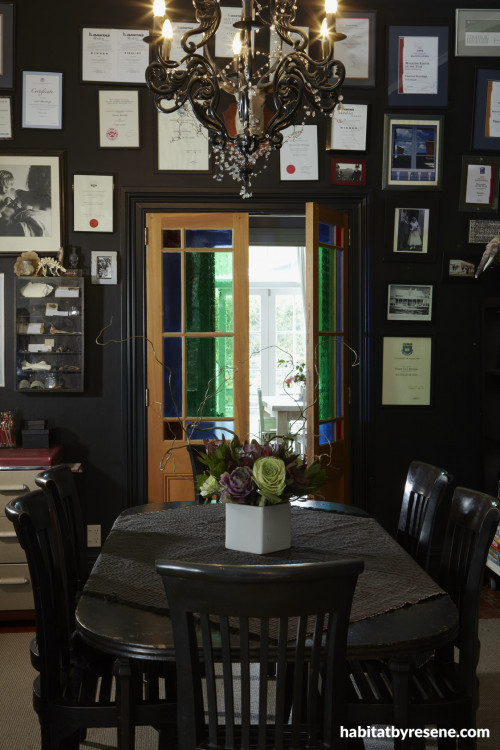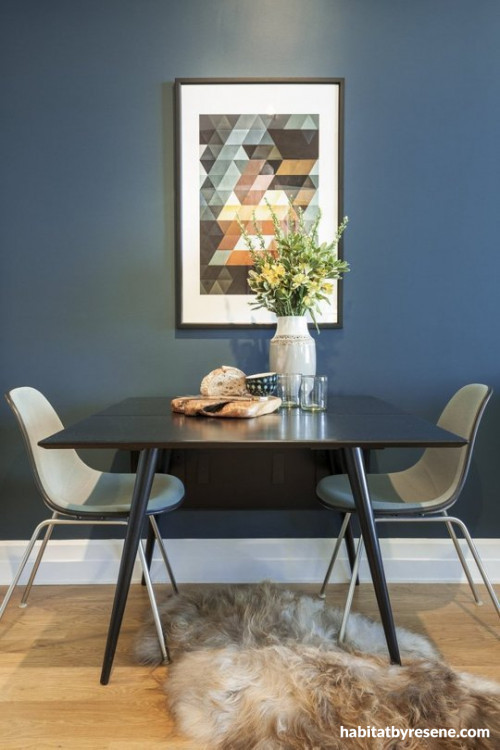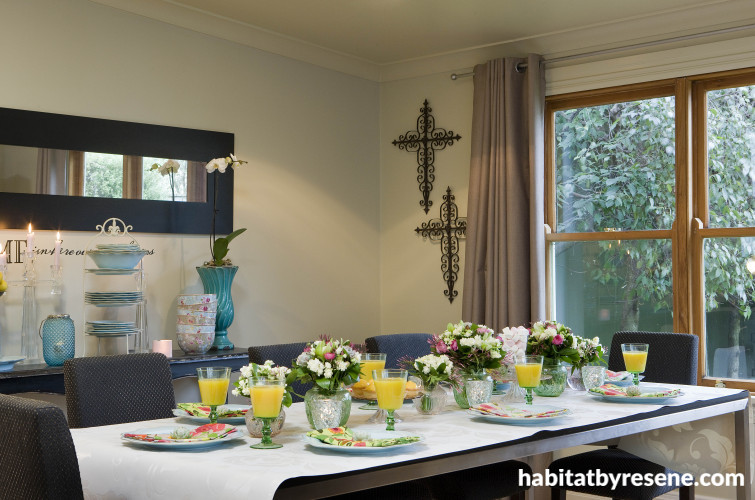 Decadent, delicious… dining spaces
Dining room, dining space or just a dining table? Many of us don't have the first, and even if we do have a dedicated dining room, we will often have a secondary, more casual table or kitchen island to eat at.
Whatever your approach, given our love affair with food, the dining table as a place to gather and eat is very much a feature fixture in our homes. And can be made more special with interesting Resene paint colours.
Because the dining table is more often out in the open, as part of a full living space that includes a sitting area and the kitchen, there are a few ways to tackle it in decorating terms.
· Treat the table as another piece of living room furniture and the area in which it sits as an extension of your overall scheme;
· Or you can define it by, for example, hanging a pendant light low over the table, or by placing a rug underneath.
· Or one of the most successful ways is to add drama with paint or wallpaper, particularly if the dining area is against a wall, or in a corner. A feature wall will visually frame the table and chairs, and create a sense of occasion. It may pay to start your overall living area scheme with the feature wall or paper, given it will be the strongest element in the space. A feature wall is also the ideal place to hang an oversized mirror or artwork or arrange a collection of art, gallery style.
Top tip: Check out the latest Resene Walltrends III wallpaper book at your local Resene ColorShop for some stunning wallpapers that are perfect for use as a feature wall. There's a huge diversity of patterns from faux stone and bookcase designs through to overblown stylised florals, traditional motifs and graphic city-scapes.
A separate space
If you are blessed with a more formal dining space that is either an extension of the living room or a room on its own, the world's your oyster in terms of colour and decoration.
If you want to create a sense of occasion, choose a dramatic colour and/or a strong theme (Parisian glam, 80s bling, old world decadence). A classic colour for dining spaces, given its anecdotal evidence to enhance the appetite, is red. There are many types of red in the Resene collection, from soft from pink-reds like Resene Geronimo, orange-reds like Resene Afterburner, and deep reds like Resene Claret.
The style of your dining furniture may well inspire your colour choices – country-style oak might go with soft sage greens, retro Scandivanian-style pieces with soft teal or orange, an architectural trestle-style table with mid grey or black, dark timbers with red or gold.
Will the table be dressed, with a cloth or place mats, for dining? Consider what your colour choice will look like with a fully decorated table, and when it's mostly naked.
Talking of tables
Talking of tables, if you are buying a new one, put lots of thought into not only what it looks like, but its size – do you use it for all family meals, do you entertain a lot, and what will fit comfortably in the space? Also, the style (and comfort) of the chairs – if you're spending long sociable evenings with family and friends, you don't want bits of you to go numb. Consider ease of access to crockery, platters, wine glasses etc – will these be stored in the kitchen, or do you need a sideboard or buffet table to keep some of these? Add a bit of old-world glam with a deco-style drinks trolley.
Remember the floor…
Flooring is important in a dining space - do you need a practical, easy-clean surface like timber for kids who misjudge their motor-skills (check out the Resene Colorwood range for some great stain options)? Or is a rug or carpet okay? If you have a glass-topped table, the floor becomes an important visual element as you dine.
Published: 22 May 2014
Do you have a home full of wonderful Resene paint and colour? Send us some snaps by emailing [email protected].
Ditching drab dining spaces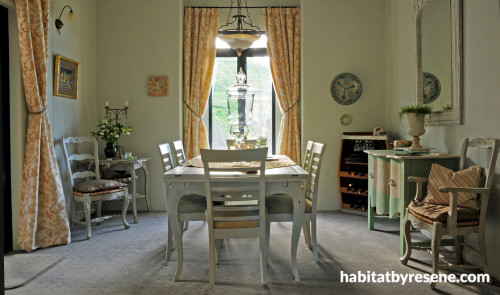 Walls in Resene Celeste give a soft golden glow to this French-style dining room.
pictures
Photograph Rossi Gannon. Walls in Resene Celeste.
Retro orange tones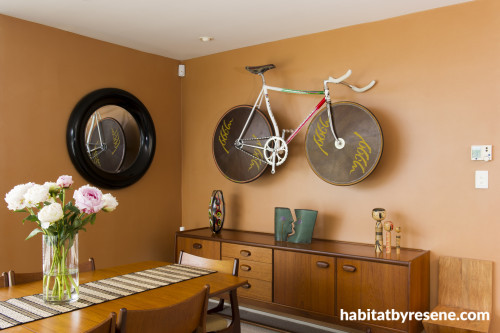 Resene Roasted Orange from the Resene Metallic and Special Effects range gives a soft pumpkin glow to this retro dining space, designed by Debra Yearsley.
Appetite enhancing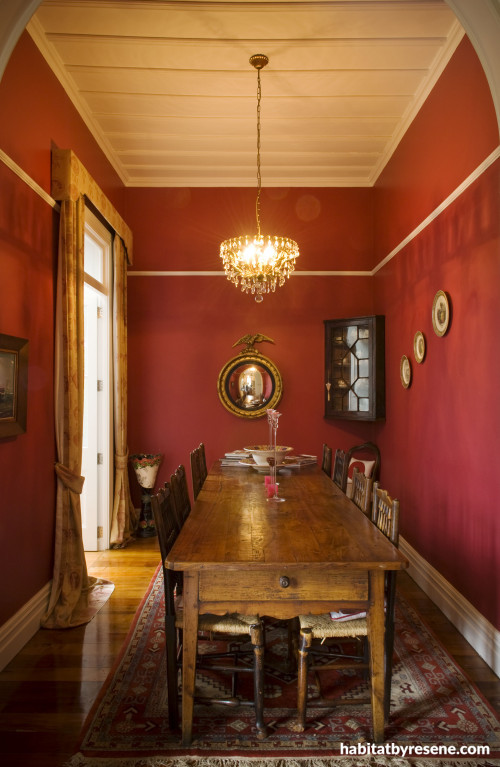 Resene Raspberry is a classic colour for a traditional red dining room. Red is supposed to increase appetite and stimulate conversation.
Clean and classic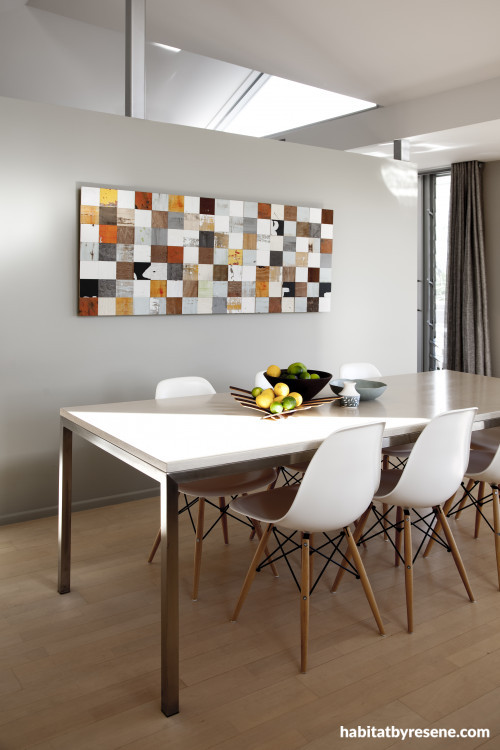 Classic clean-lined furniture including reproduction Eames chairs are set against a free-standing fin wall painted in Resene Tana, a green-edged stone grey from the Resene Whites & Neutral collection. This design is by Trinity Interior Design and the artwork is by Hope Gibbons and made from old beehive timbers.
Is black best?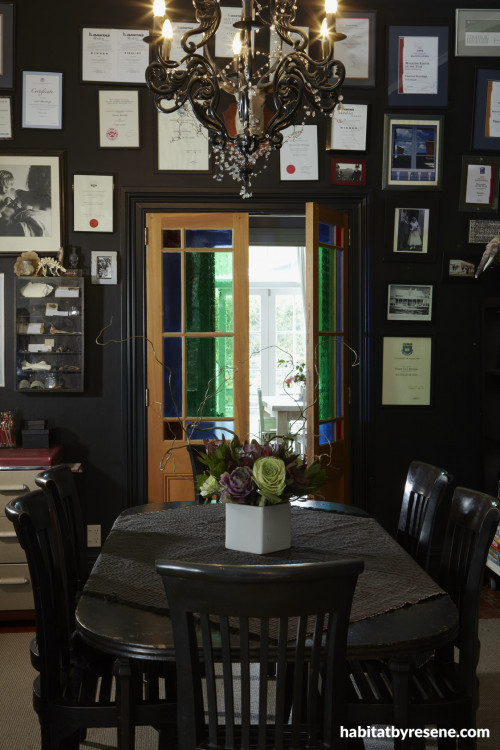 There's nothing quite as dramatic as a black dining room. This room was already quite dark so the owners went all out, and chose Resene Black.
Space saver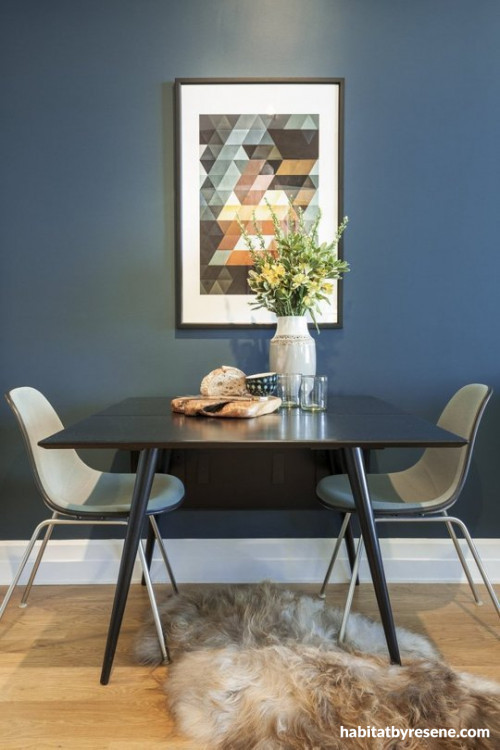 In a smaller home or apartment, setting the table up against the wall for everyday use is a good space-saver. The table is anchored in its space here with the artwork. Get this look with a wall in Resene Wedgewood.
pictures
Photograph from www.apartmenttherapy.com
Off the wall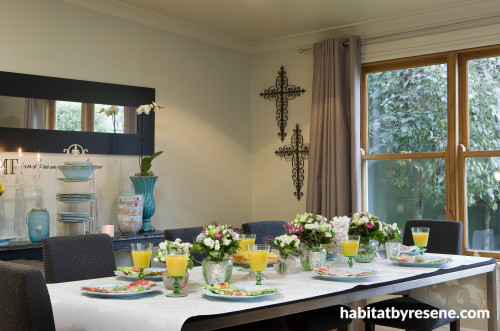 Take wallpaper literally off the wall… and use it as a table-runner instead. With the huge range of Resene wallpapers available, you can change out the look of your table easily. Or keep a roll in the cupboard and use the paper as a disposable tablecloth. This one featured in Habitat magazine a few issues ago.
the look
If you're stuck on what
colour to use or need colour
advice, try out the Resene
Ask a Colour Expert service.