►
◄
latest
habitat tv
blog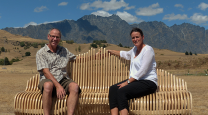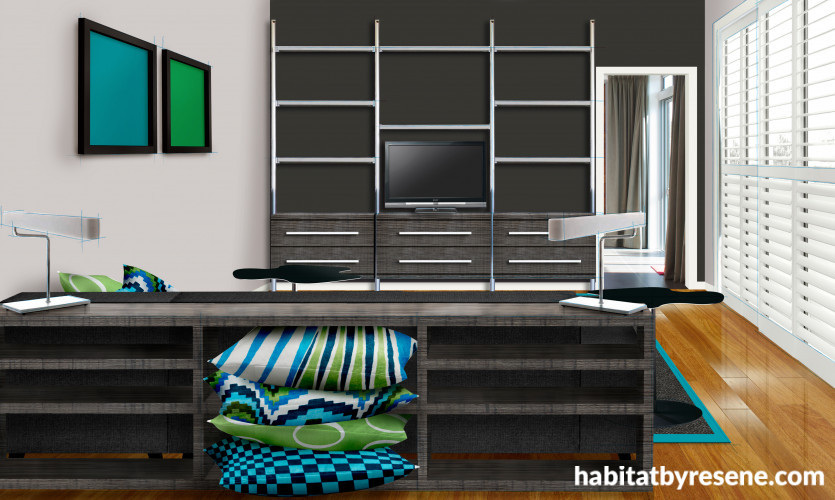 Designers' go-to neutrals
Whites and neutrals continue to be a popular choice for home renovators, either used as a stand-alone colour or to anchor a scheme of brighter, more intense shades.
A neutral colour scheme is anything but dull, if you use layers of light, medium and dark shades. We asked two interior designers and a colour expert to choose their go-to neutrals, from Resene's top-selling collection, The Range Whites & Neutrals.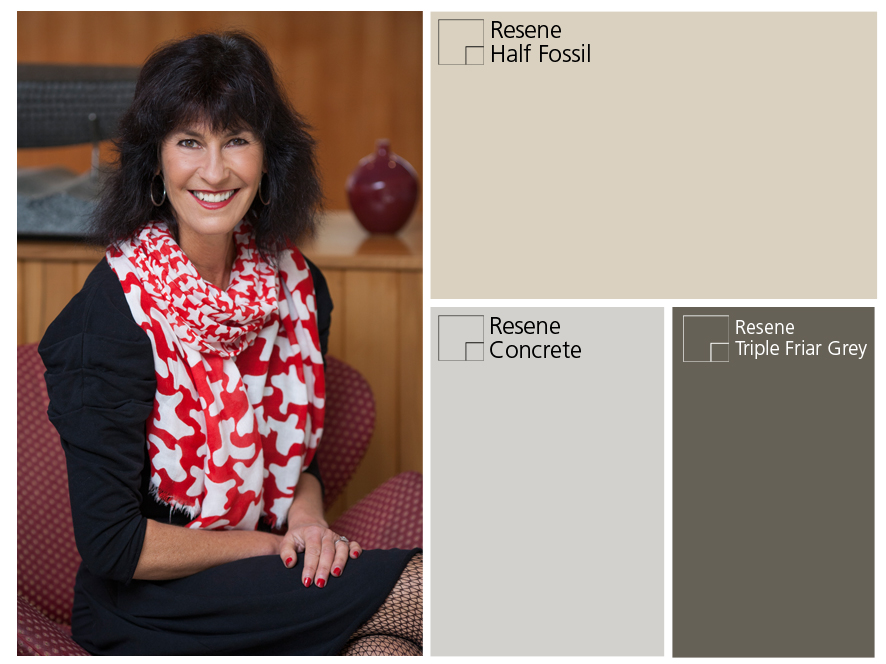 Auckland interior designer Debbie Abercrombie
Light neutrals: I've recently worked on projects where the existing flooring has a haunting beige influence, especially the carpet. In cases like these, I'm drawn to colour the walls with light neutrals such as Resene Fossil or Resene Half Fossil, which have a softness and earthy quality about them.
I turn to Resene Double Fossil or Resene Triple Fossil when choosing colour for rooms that need more warmth, such as south-facing bedrooms.
Medium neutrals: I like to use Resene Concrete, a cooler grey, in homes that get plenty of sun. When carpet gets replaced, I'm finding a strong grey- to grey-brown influence coming through. Resene Truffle works well with warmer greys. For a cosier room, I splash the walls with Resene Double Truffle or Resene Triple Truffle.
Dark neutrals: When looking for a richer deeper neutral to use as an accents, I tend to use Resene Triple Friar Grey when I need a warm, almost brown grey, Resene Ironsand if I need even more depth, and Resene Grey Friars for when I need a blue grey.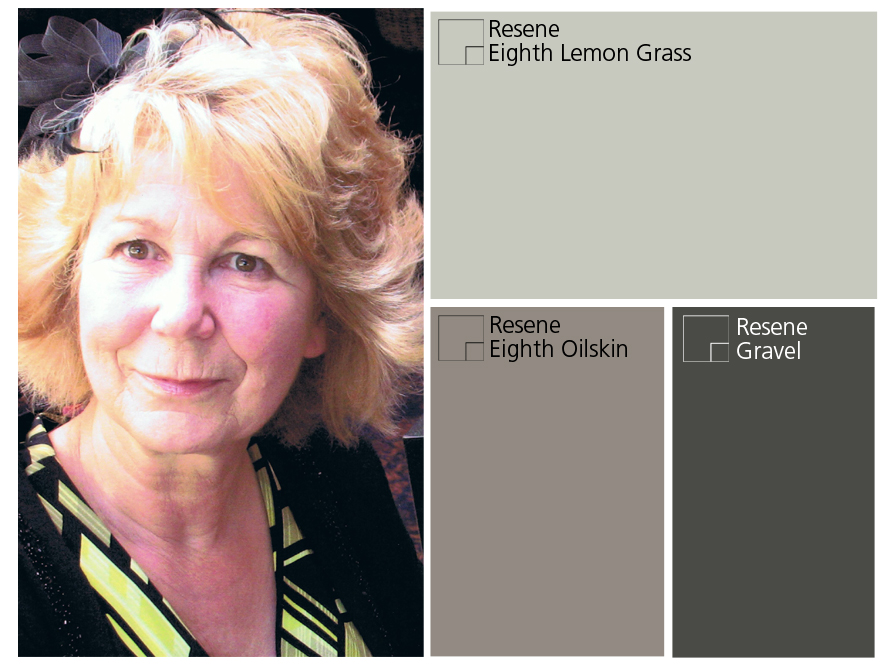 Resene colour consultant Carolyn Atkinson
Light neutrals: I love the way Resene Eighth Lemon Grass expands space and creates a quiet peaceful ambiance. It is lovely in bright sunny rooms.
Resene Half Sandspit Brown is so flexible and obliging – not too pink, yellow or brown in tone. It's a nice old-fashioned creamy beige.
When beige or grey are too definite, Resene Quarter Truffle is a gentle shadowy mushroom – delicious.
Medium neutrals: There is definite warmth hiding in Resene Silver Chalice, a silvery grey. It works so well with very pale and very dark colours, and a surprising number of bold accent colours.
Resene Eighth Oilskin has dusty brown depth with a rather unusual rosy under-tone; it works for both men and women, as it is interesting and mellow. When a sunny yellow is required I rely on Resene Dutch White, as it is not sour or too bright and it successfully lights up dim spaces.
Deep neutrals: My favourite warm-toned charcoal, Resene Fuscous Grey, is deep but never dark. It's stunning in so many situations. When I am working a white, silver and black palette, this always works.
Resene Gravel is so easy to live with – it has a green edge hiding in its stone heart and is wonderful in contemporary or traditional schemes. It is very successful with reds.
Resene Double Oilskin is a slightly bitter deep chocolate. It is sophisticated and can be used with grey, cream or green/blues.
Plus, go-to whites: Resene Half Bianca always sweetens and warms other neutrals and more definite colours. It creates a lovely mellow, soft look even when used with cooler blues, greens and greys.
Resene Half Alabaster has a clarity and sharpness that enhances and adds contrast to dirty and ambiguous colours, and highlights bold colours really well.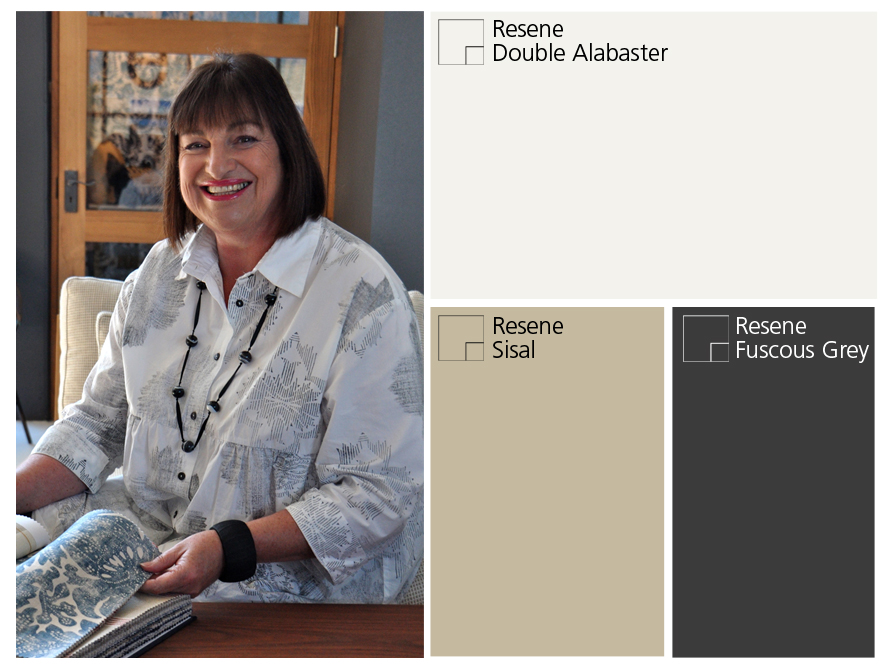 Sydney interior designer Meg Tuckett
Light neutrals: I use Resene Double Alabaster in every paint job I carry out. It's the perfect white.
When you need a bit more punch, Resene Black White has just a hint of silver/grey coming through – ideal for a contemporary scheme.
Resene Half Thorndon Cream is an ethereal, soft colour with a hint of grey/green. It's romantic and soothing, especially in bedrooms.
Medium neutrals: For a soothing and complementary neutral, turn to Resene Sisal. With a hint of green, I have used this shade in living rooms as a backdrop to red fabrics.
Deep neutrals: Resene Triple Hillary is a calm, cool colour and fantastic when used in outdoor rooms and sunrooms.
Resene Fuscous Grey is another colour that seems to end up in all my schemes. It's a true grey, with not a hint of blue or green coming through – fantastic for front doors.
Resene Oilskin is a rich earthy colour, perfect for a rustic setting using lots of timber and natural stone.
Published: 11 Dec 2014
Do you have a home full of wonderful Resene paint and colour? Send us some snaps by emailing [email protected].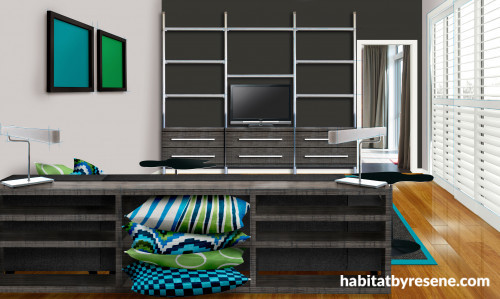 Go-to neutrals of interior designer Debbie Abercrombie include Resene Fossil (on the walls) and Resene Ironsand (on the cabinetry).