►
◄
latest
habitat tv
blog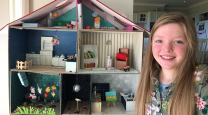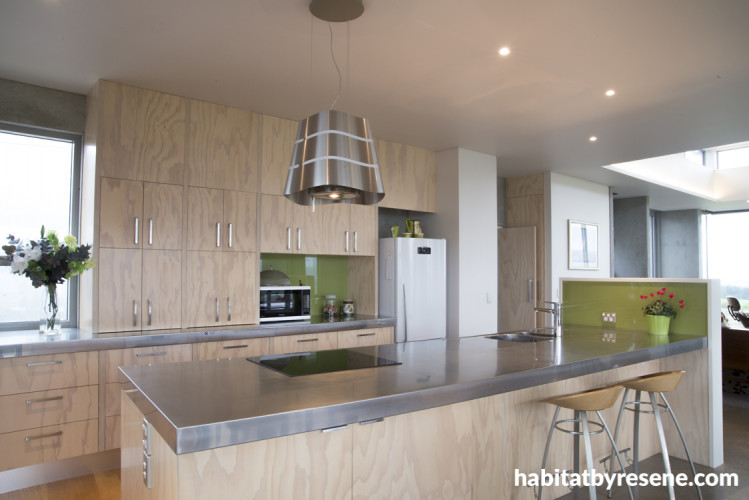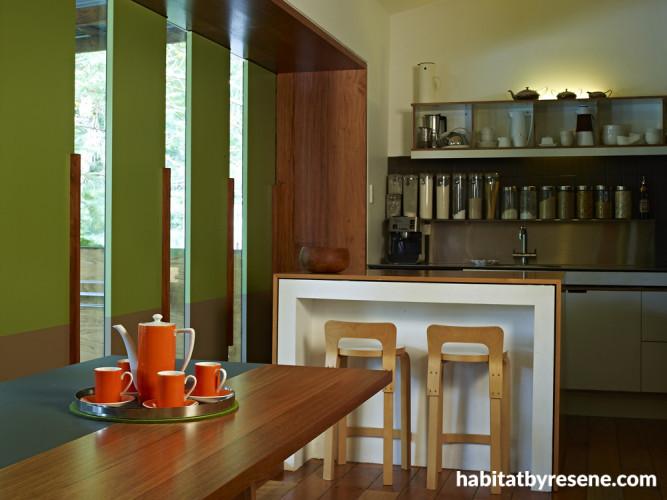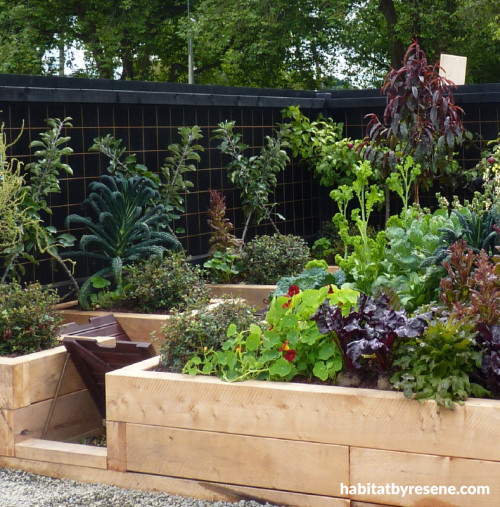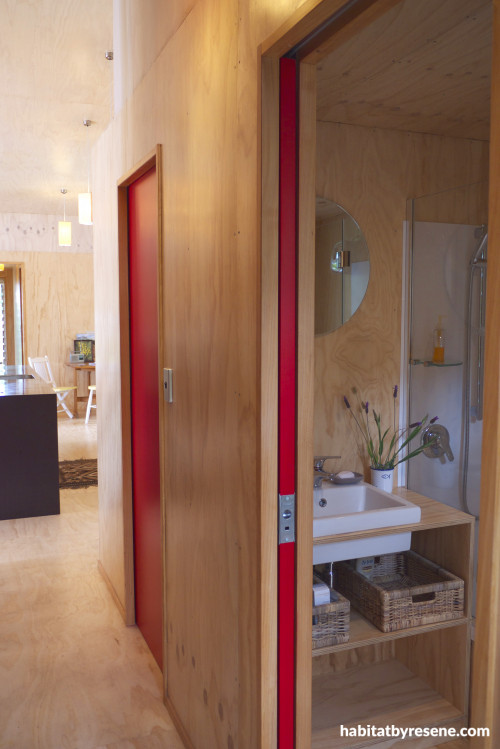 Discover your style
Many of us struggle to decide what style of interior we like and want to live with. It's the reason interior magazines are so popular as we pore over the photographs, searching for a look that resonates with us. We're keen to find a like-minded homeowner who has already achieved the look we desire.
But with a bit of confidence and good advice, it's fairly easy to discover your own style, even if it's not the look that's populating the pages of the magazines. It's easy to get swept up in the fashion of the moment but there's no use embracing what's trendy if it fundamentally doesn't suit your personality. Few of us are chameleons who change our tastes with the wind. Rather, we're more likely to add fashionable accessories that complement our interiors, to keep things fresh and to feel we are up to date.
Luckily we live in an eclectic world with many influences and a healthy tolerance of individuality tastes and styles.
In the latest Habitat Plus booklet, we look at 11 different 'style personalities' and help you discover which one, or combinations, you feel at home with. There's also a fun quiz to help you define your style. Are you a Classic Chic, an Industrial Urban, a Traditionalist, a Glamazon perhaps?
One of the personalities is Eco Warrior. Could that be you? Read this and find out:
Eco Warrior
With a yearning to tread lightly on the land, the Eco Warrior surrounds themselves in environmentally friendly products and energy efficient technologies. Honest and simple materials like plywood, recycled timber, concrete, low VOC and VOC-free paint, clear natural-look coatings and unbleached fabrics keep the colour palette muted and the feel-good factor high. Personal and global health are the motivations; while aesthetics may take a back seat, Eco Warriors may strive to merge their philosophies with good looks. An Eco Warrior's home will be a triumph of exhaustive research and a warm, healthy and cost-effective place to be.
Colours to try: Resene Quarter Parchment, Resene Twine, Resene Celery, Resene Bud, Resene Rock Salt and other wood stains, Resene Clover.
You may also feel at home as an Arty Retro, an Architectural or an Industrial Urban. Check it out here.
Published: 11 Dec 2014
Do you have a home full of wonderful Resene paint and colour? Send us some snaps by emailing [email protected].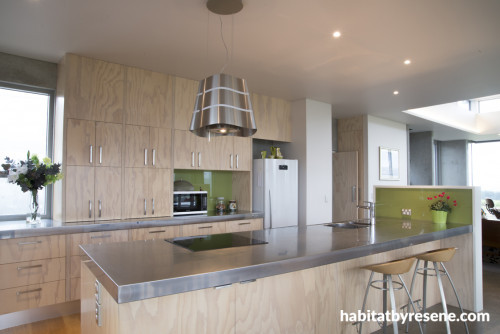 This kitchen uses Resene Rock Salt stained plywood cabinets for a subtle blonded look, with Resene Wasabi splashbacks. What looks like a light fitting above the island bench is actually an Elica extractor fan.
Resene Limed Ash stained deck and Resene Piha Sand pot planted with basil.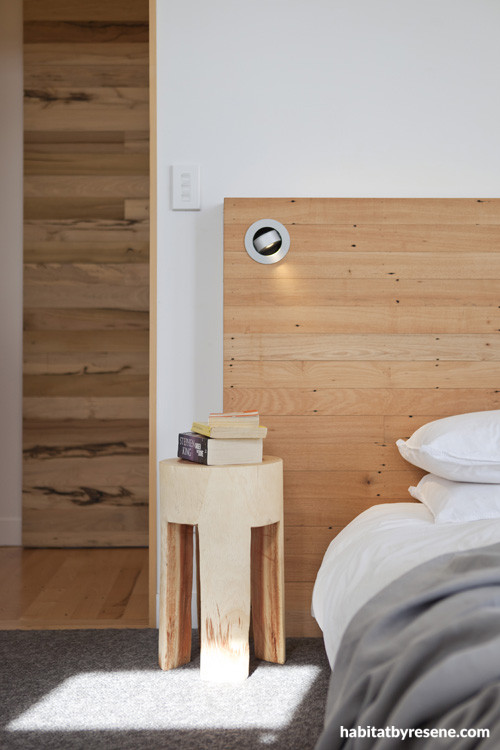 Resene Black White bedroom designed by Peta Davy of Yellowfox.
These panels create interest in a small home in Australia, designed by Twofold Studio, and are painted Resene Woodstock and Resene Double Napa.
Resene Quarter Tasman is used to paint these tongue-and-groove panelled walls.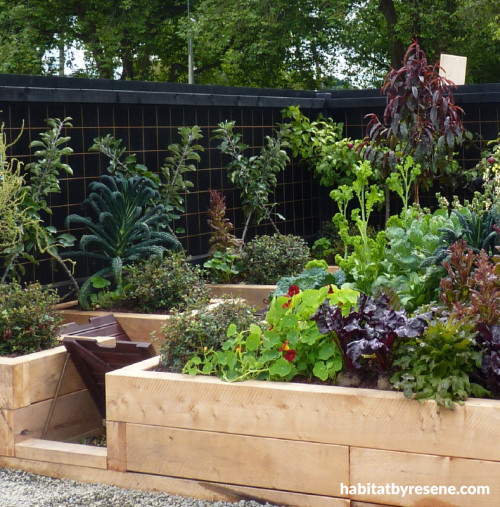 Resene Black fences are a great backdrop to this vegetable show garden created by Rachael Matthews of Hedge Garden Design & Nursery. The colour not only looks good but radiates gentle heat onto the espaliered plants to help ripen the fruit.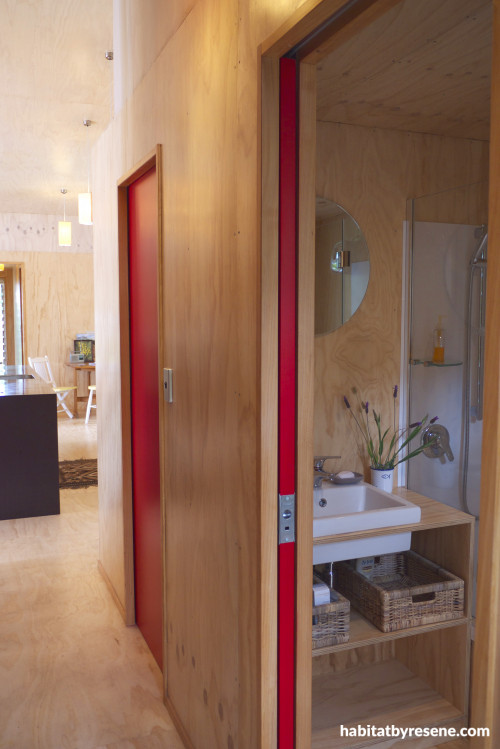 Resene Jalapeno doors are a pop of colour against the plywood finished in Resene Aquaclear in this house designed by Atelier Workshop.