►
◄
latest
habitat tv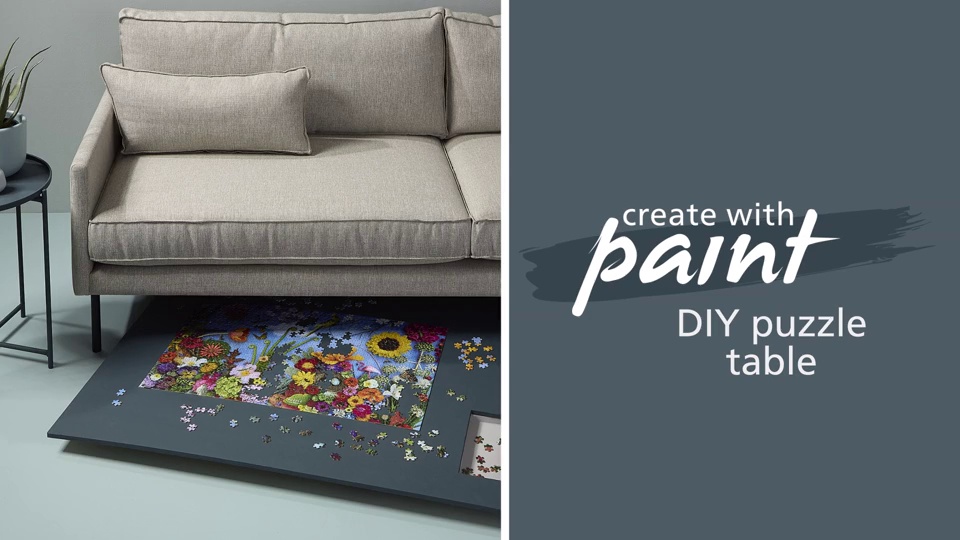 blog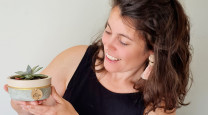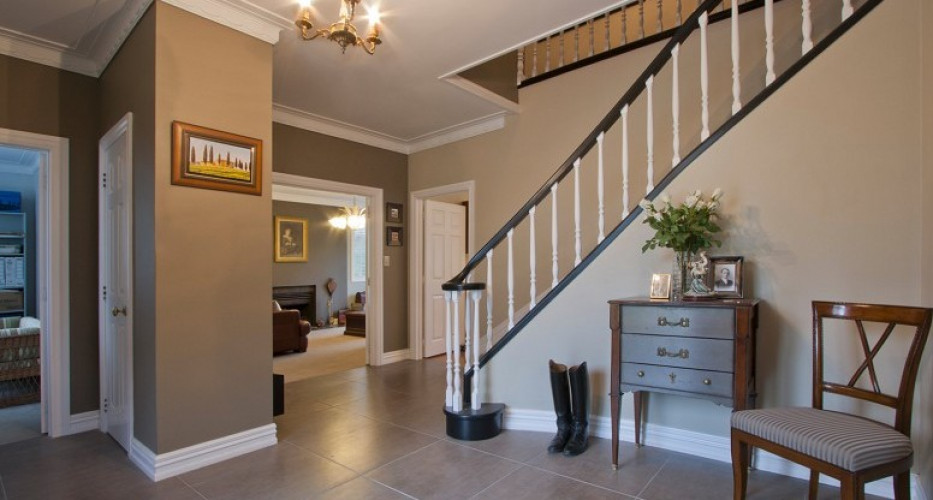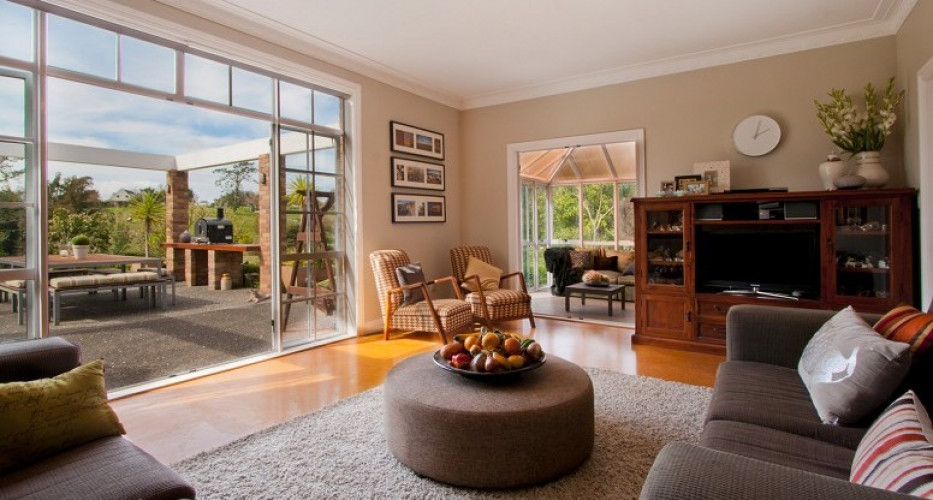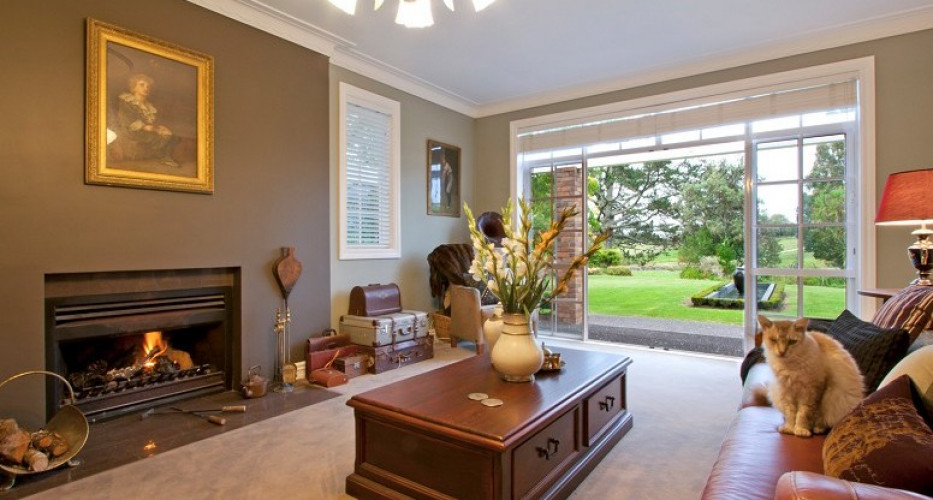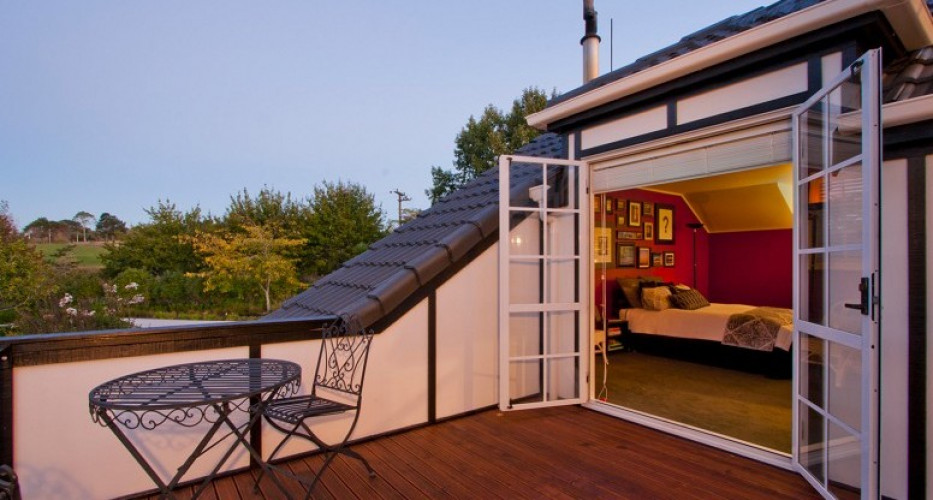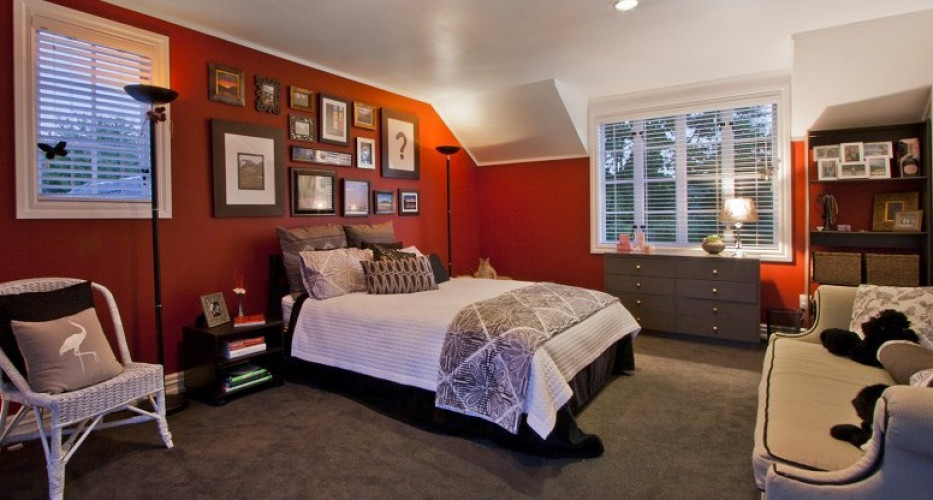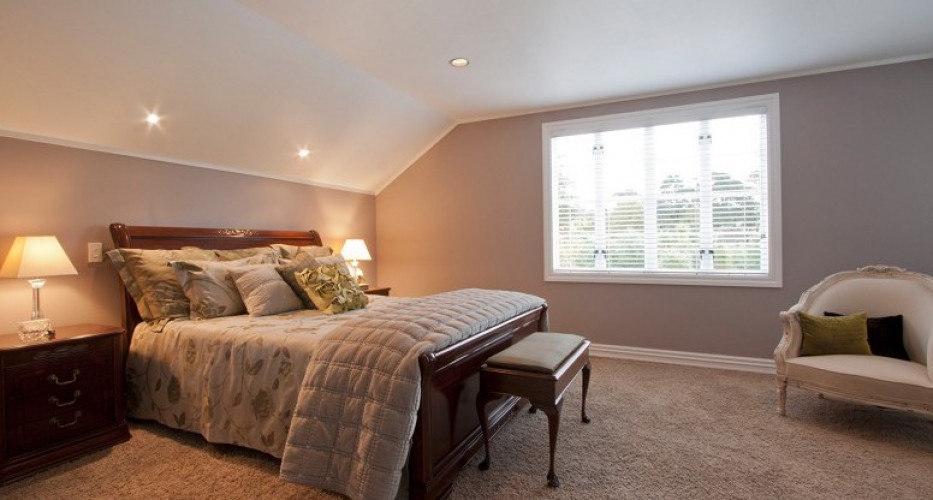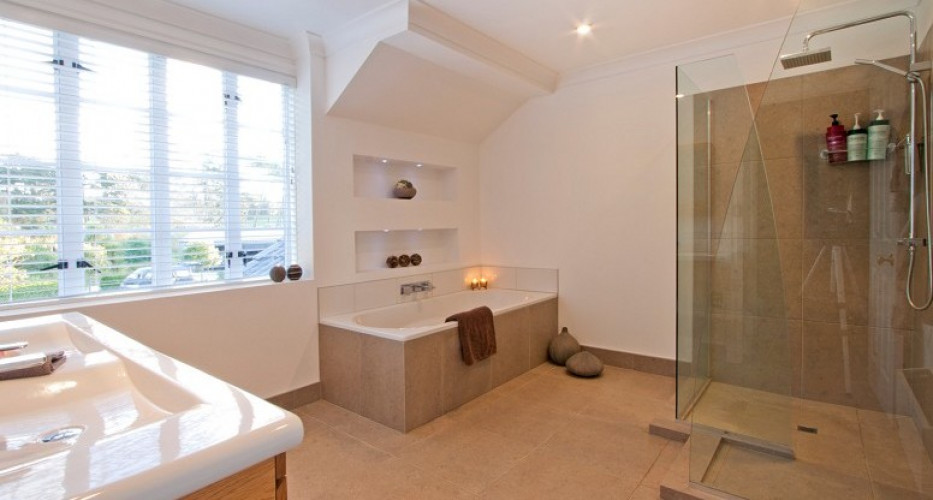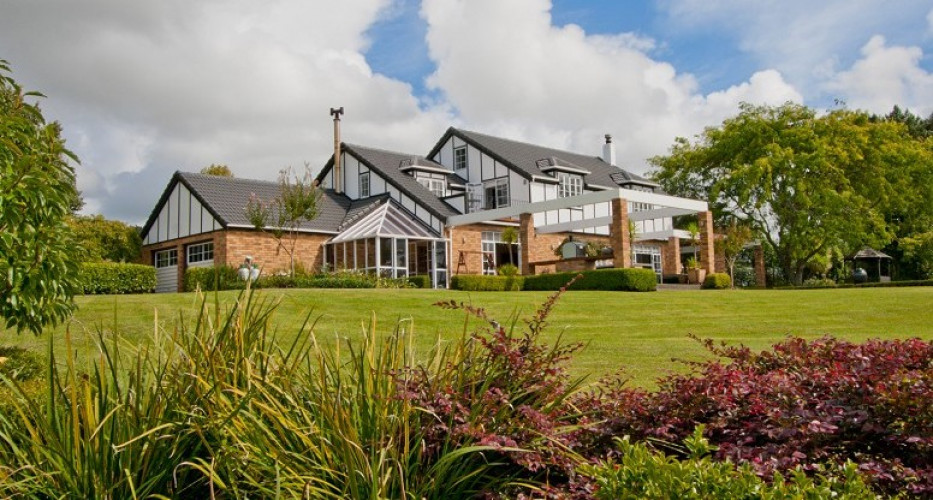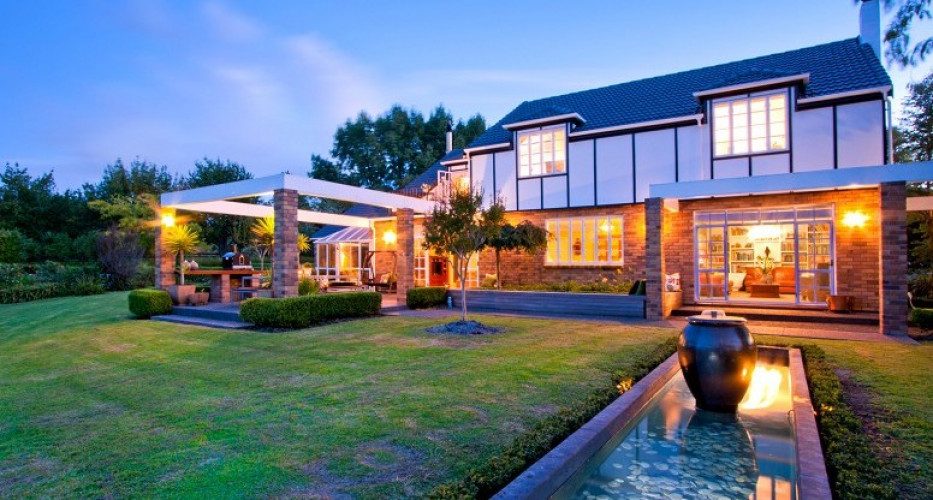 David and Andrea's Elegant English Country House
Published: 26 Apr 2012
Do you have a home full of wonderful Resene paint and colour? Send us some snaps by emailing [email protected].
Tudor style outside, modern colours inside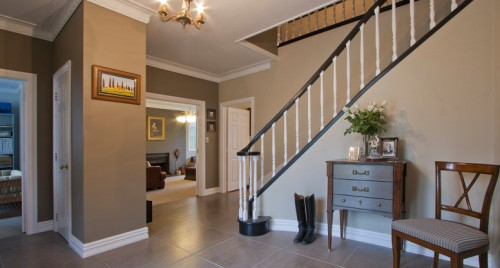 David and Andrea built their home in Albany 25 years ago, when they decided to escape the city and move to the countryside. They took the design of the home from an English architecture book, and "slightly modified it" to suit their lifestyle. Nonetheless, the traditional English elements, such as the Tudor style panelling, are still clearly evident. Inside, David and Andrea have also gone for a generally traditional look, with classic furniture and an elegant style. The one obvious departure from tradition is the multitude of paint colours that they have used throughout the house - no wall-to-wall white for them!
How would you describe your style? Our interior design style has evolved over the years, as we have tried to keep our home interior look current. The home has been around in four different decades now, so each room has had three different styles! As our family grew, our home had to evolve to suit us. Even our couches have had a few new layers of fabric to revive them. We like to source older furniture that has a bit of character and tradition.
Where did your inspiration come from? Mostly just the paint charts from Resene. We would also see ideas on TV or in magazines and on-line blogs. We have just tried to work with what we have got. Sometimes we would pick the paint first and re-cover old chairs and lamp shades etc to suit, or vice versa.
What was the biggest challenge with creating your home interior look? We have always tried to stay true to the style of home we have. There is no point trying to turn it into something its not, as tempting as it might be.
What was the greatest success? We think we have a few. Looking from our hall you can see so many different colours coming together. We love our black and white balustrade and custom-made bookcase in the lounge, where we can showcase our treasures and books. Also our bathrooms, with their custom-made cabinets and "mood lighting". We used Resene White in the bathrooms, which has been great and has never yellowed.
Which space in the house do you get your greatest satisfaction from? Our main family room. It's where we spend all our time. It's the hub of our home, and it opens out to our gardens and entertaining areas. It's big enough to fit us all, including our pets.
What is your advice for someone trying to achieve a similar look? Get sample pots and play around with them on all the walls in all the different lights. You can always paint over it later. Also, use the charts!
What colours did you use? Resene Mondo and Resene Lemon Grass in the lounge, Resene Caraway in the family room/kitchen, Resene Dynamite and Resene Caraway in the bedroom off the deck, Resene Sisal and Resene Stonewall in the hall, Resene White Pointer in the dining room and office, Resene Asteroid in the main bedroom, Resene Rakaia in one of the bedrooms, Resene White in the laundry, bathrooms, and one of the bedrooms. We paired the colours based on what was suggested in the Resene paint charts, and they all work really well together.
Get the look:
Sometimes picking your favourite colour is the easy bit, but deciding what to put with it to complete the colour scheme is much trickier. Resene has developed some tools to help make this easier. On the backs of The Range fandecks there are complementary colour suggestions for each colour. These are designed to be a starting point to get you started. Another option is to try out Resene Find-A-Colour. You can select a colour and then it can suggest complementary colour options to you, or try out the Resene Colour Palette Generator and load your favourite image. The palette generator will then scan your image and provide you with a suggested colour palette based on the image, which you can then use for different elements of your project.
pictures This house is currently for sale. For further information, please contact Stephanie Kelland at Ray White on 021 544 734, or go to rwepsom.co.nz/EPS21508
Easy living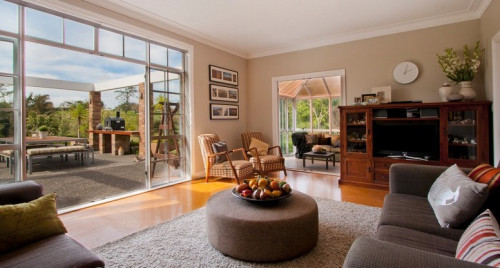 Resene Caraway has been used in the family room.
Fire wall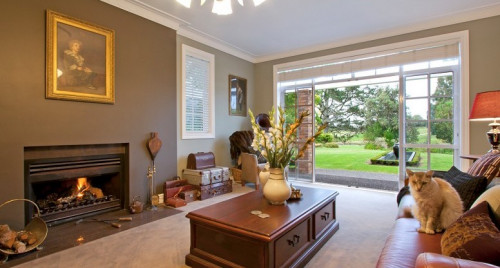 Resene Mondo and Resene Lemon Grass have been used in the lounge.
Decked out
This bedroom is painted in Resene Dynamite and Resene Caraway.
Seeing red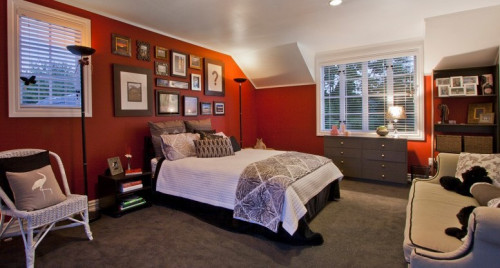 Red Resene Dynamite walls add warmth and personality to this bedroom.
Understated elegance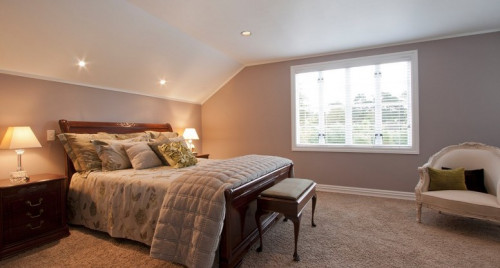 The master bedroom is painted in Resene Asteroid.
The right white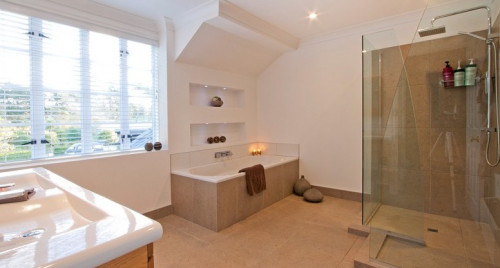 "We used Resene White in the bathrooms, which has been great and has never yellowed," say David and Andrea.
The best of British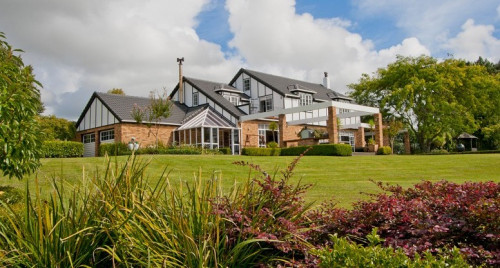 David and Andrea built this house 25 years ago, basing the design on one that they saw in an English architecture book.
Twilight in the garden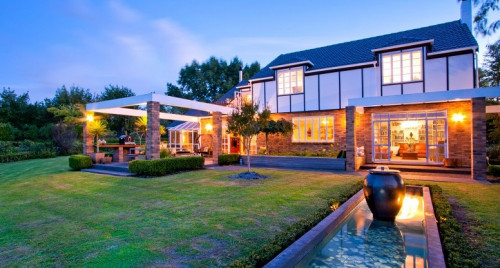 David and Andrea have added a water feature and outdoor dining area to the country garden.
the look
If you're stuck on what
colour to use or need colour
advice, try out the Resene
Ask a Colour Expert service.