►
◄
latest
habitat tv
blog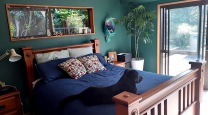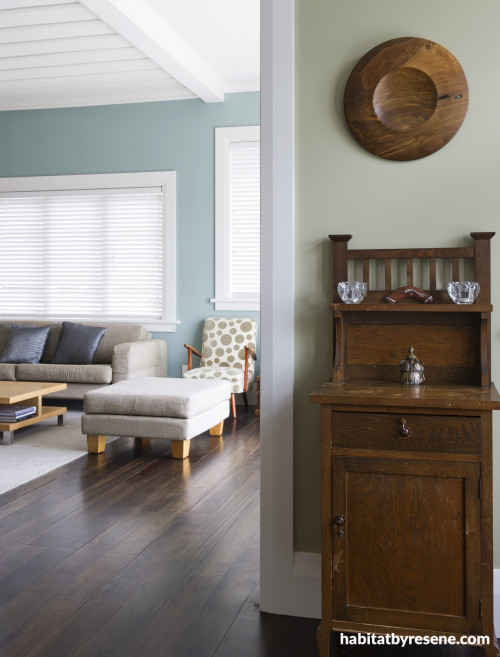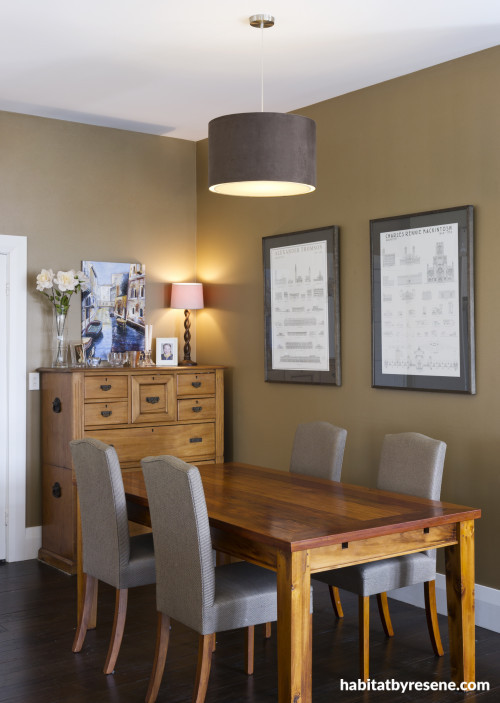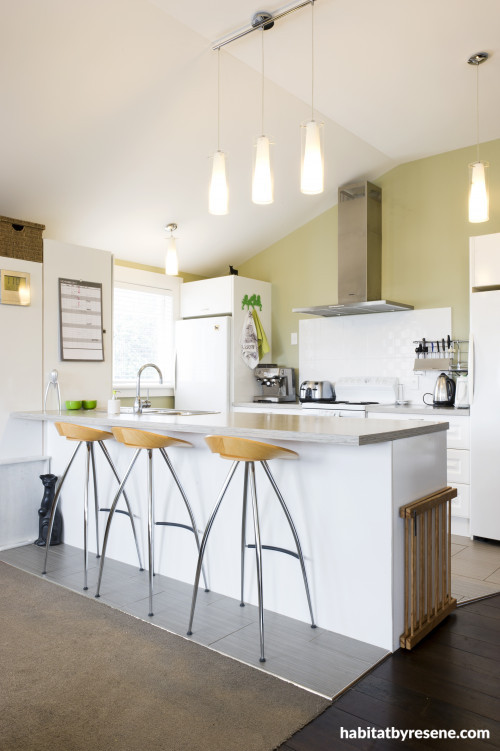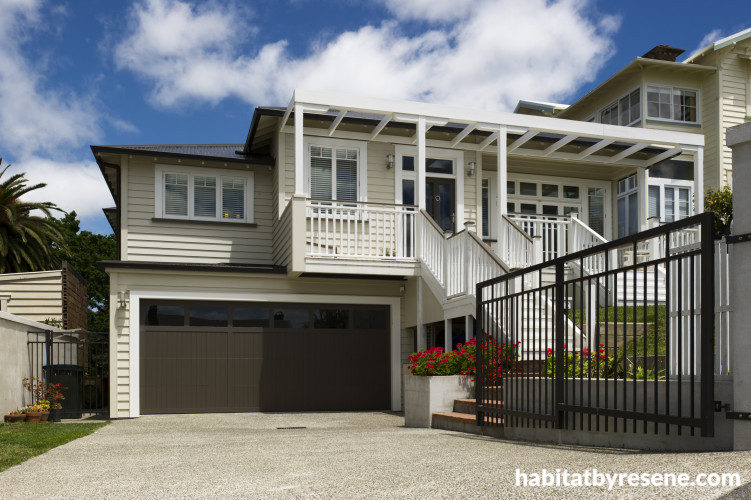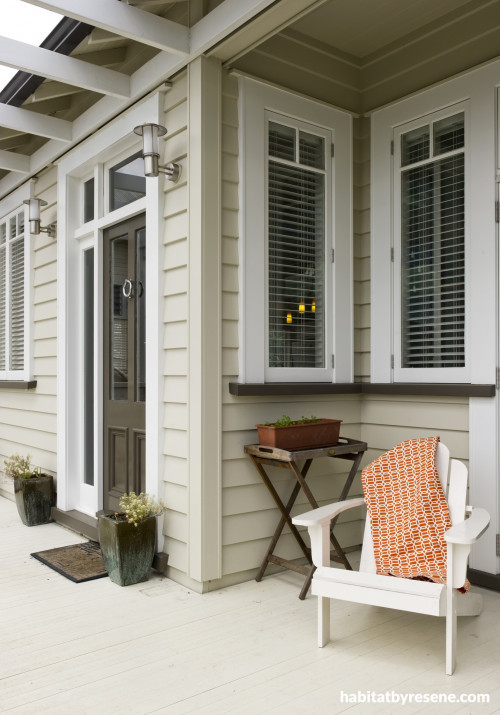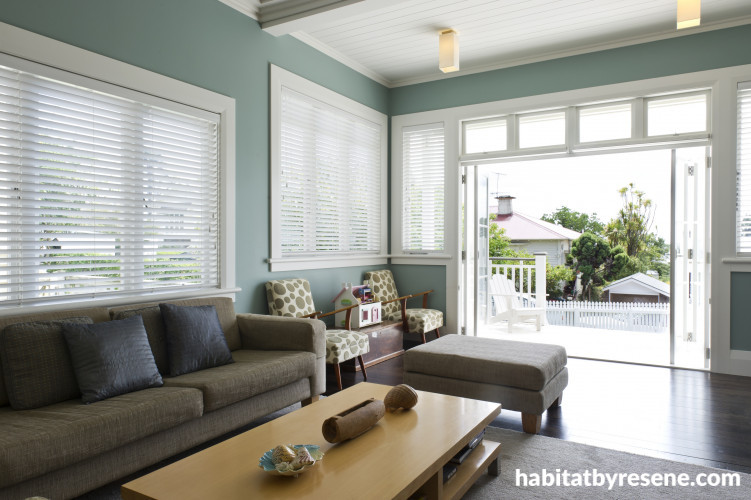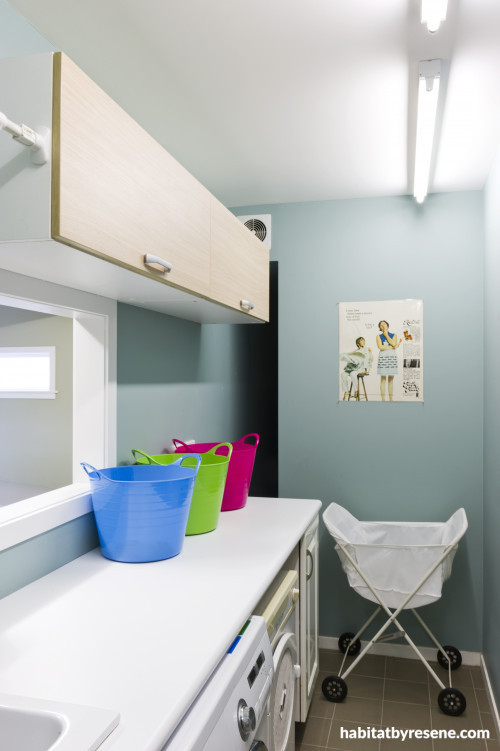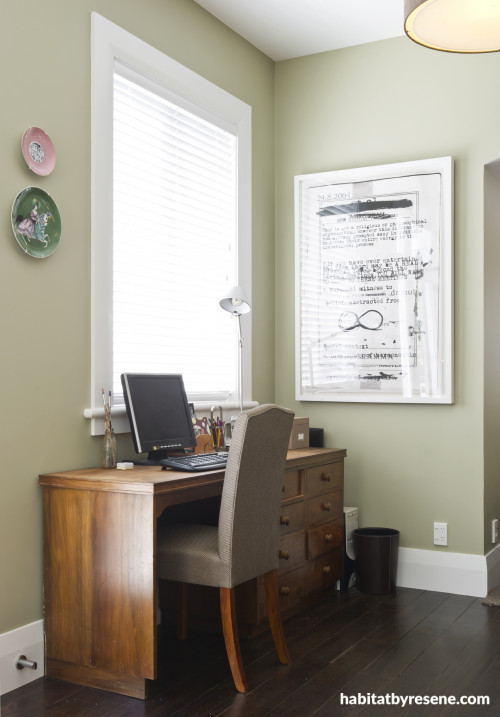 Fleur and Roger get smart to beat the bad times
Published: 09 Aug 2012
Do you have a home full of wonderful Resene paint and colour? Send us some snaps by emailing [email protected].
Just take it slow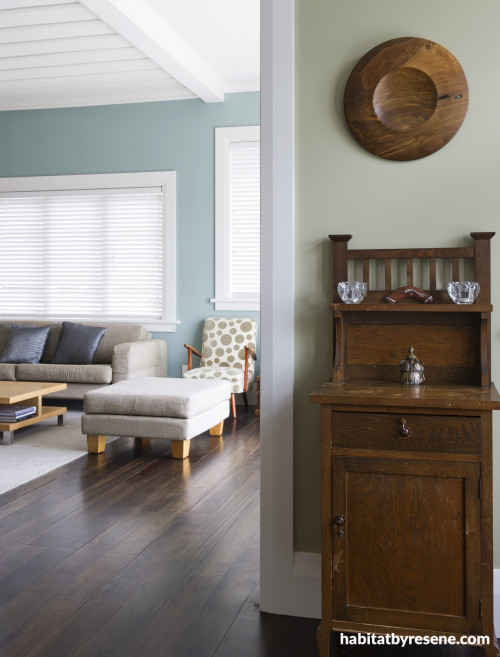 Everyone knows that renovations can easily blow out financially. You think you have the numbers right, you think you have allowed for contingencies but then the roof needs replacing, or you find the wiring has been eaten by mice.
Homeowner and architect Fleur Ford knows the pitfalls better than most and is used to warning clients not to bite off more than they can chew. So when she and husband Roger got resource consent for the major renovation of their old villa in the same week that the world economic meltdown happened back in 2009, they very wisely modified their timeline.
They couldn't shelve their plans completely as the house they had bought for their expanding family was dark, poky, shabby, poorly maintained and split into three flats.
They pushed ahead with basement garaging and have renovated the living areas at the front of the house, now light airy spaces resplendent in gorgeous Resene colour, like Resene Metamorphis (in the far room above), Resene Neutral Green (in the foreground) and Resene Lodestar.
Says Roger: "We've seen people put everything they ever wished for into a house then have to sell it because they can't afford it anymore. There's no point doing all that work then not being able to enjoy it."
Says Fleur: "You can easily spend half a million and it's all invisible. You're going to spend money on things in the walls that you can't see but they have to be done. And there are always unforeseen circumstances."
Tip: Fleur's rule of thumb for a residential renovation budget is to allow 60% for the physical building work, 20% for consents and consultants, and 20% on top for contingencies. "The 60% may sound shockingly low but it is the reality once all other costs like consent, contingency and GST are factored in."
Sticking to budget means shopping cleverly, like the up-market ensuite hand basin the Fords bought for $20 because it had a small chip, and has been re-enamelled.
Says Fleur: "I wanted the colours to look a little bit retro, as in pre World War One, but also fresh and modern." Her choices include two transitional blue/greens with Resene Metamorphis and Resene Neutral Green from the Karen Walker range. Most people wouldn't put those two colours in adjoining rooms – one is quite a clear colour while the other is quite muddy - but Fleur knew that joinery in crisp Resene Black White would allow enough visual breathing space.
And then there is what she calls her 'disco wall' – Resene Lodestar from the Resene Metallics and Special Effects range. "I wanted a bit of sparkle at night by the dining table." This wall is like a central spine to the house, with the Resene Lodestar used not only on the kitchen and family room side behind the dining table, but also on feature wall in the main living area.
Tip: Metallics are a superb way to add an extra sparkle and surprise to your home. Make sure you finish them with a clear finish like Resene Multishield to protect the metallic surface against general wear and tear. Fleur's favourite Resene colour is, in fact, Resene Tasman which has been used in one of the bedrooms. "It's a very moody colour. It can be grey, then green, then a warm blue."
This house featured in our last issue of Habitat magazine, available at your Resene ColorShop.
pictures Photographs by Mark Heaslip
Night fever, night fever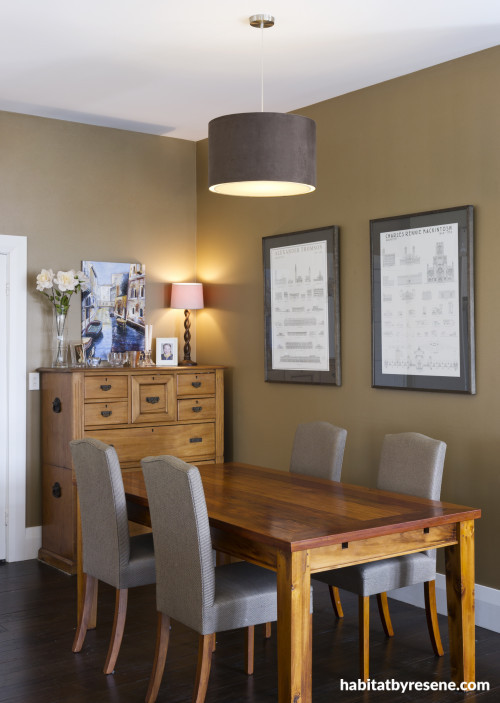 Fleur calls this her disco wall, finished in a metallic paint, Resene Lodestar.
Clever stop-gap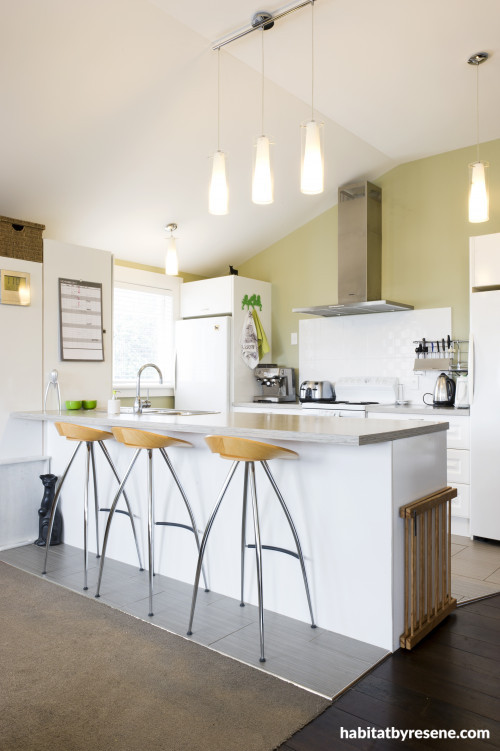 A smart and cost-effective solution for the kitchen is a kitset with laminate benchtop. The walls are Resene Neutral Green.
Get smart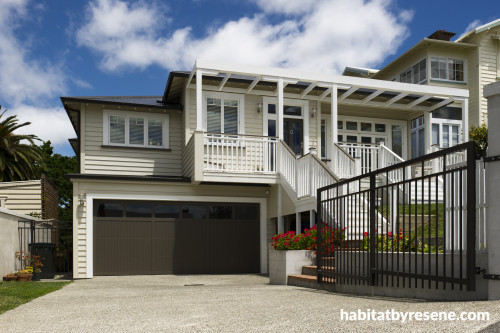 The exterior is now smart in a colour scheme of Resene Caraway weatherboards, windows in Resene Black White, and sills and garage door in Resene Mondo.
Easy on the eye and feet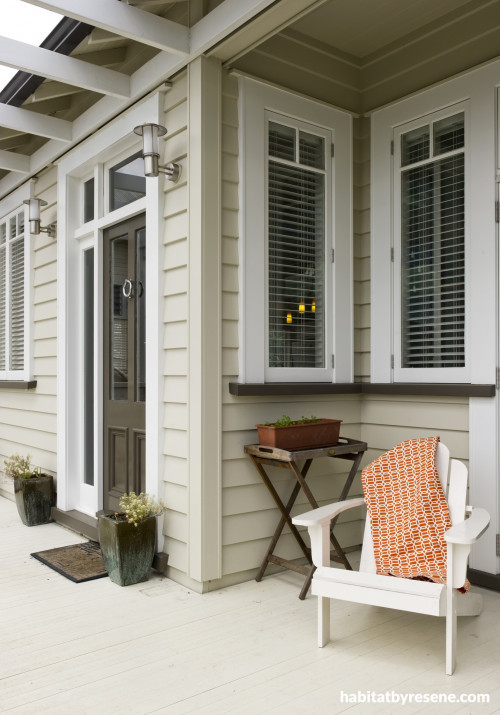 The deck has been finished in Resene Non-Skid Deck & Path tinted to Resene Half Caraway to complement the weatherboards and provide a safe surface for little feet.
Awash with sea-greens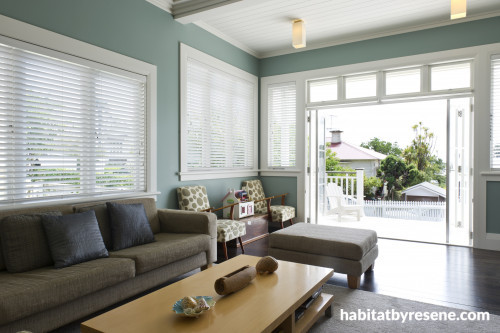 Fleur's modern interpretation of the house's original colours includes living room walls in Resene Metamorphis.
Rub a dub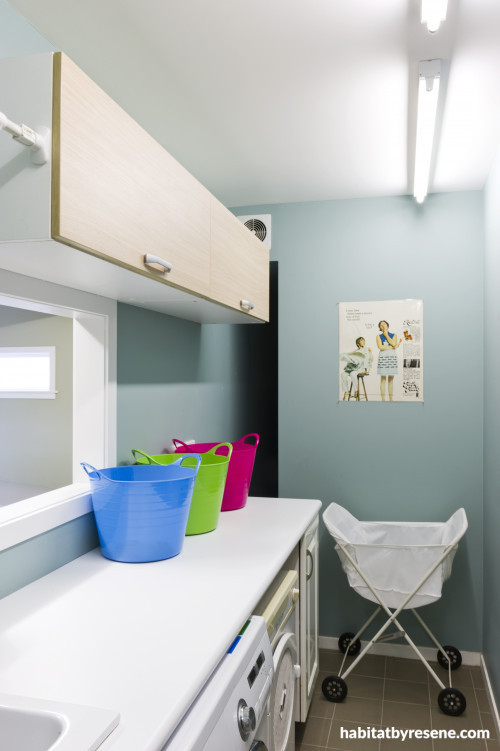 A quirky retro look has been given to the laundry with its Resene Metamorphis walls.
A study in green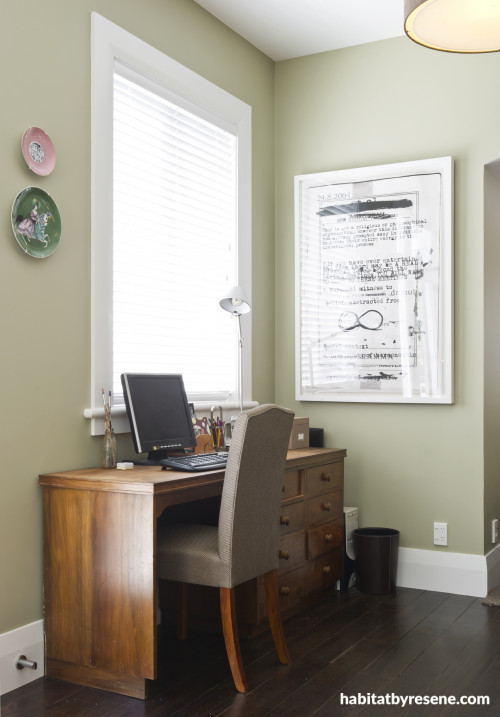 A corner of the family room is a handy study nook. The walls are Resene Neutral Green.
the look
If you're stuck on what
colour to use or need colour
advice, try out the Resene
Ask a Colour Expert service.