►
◄
latest
habitat tv
blog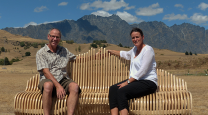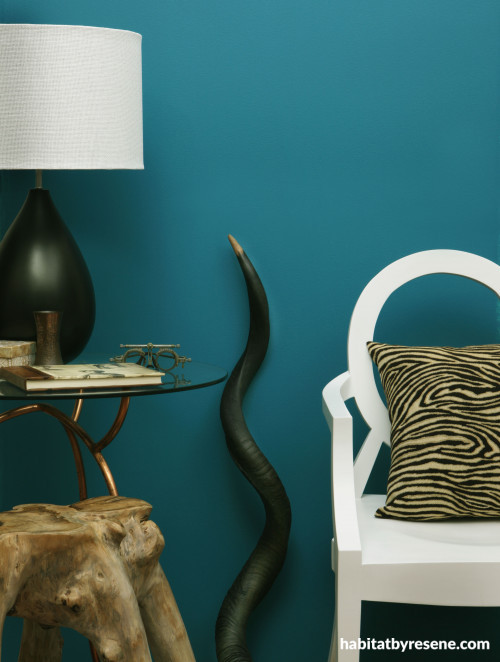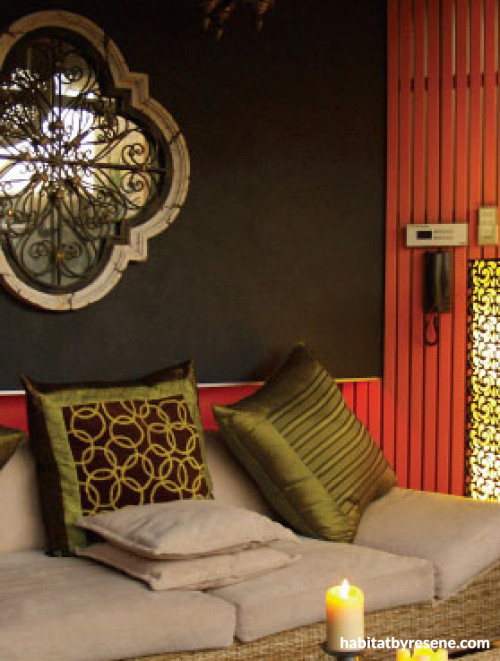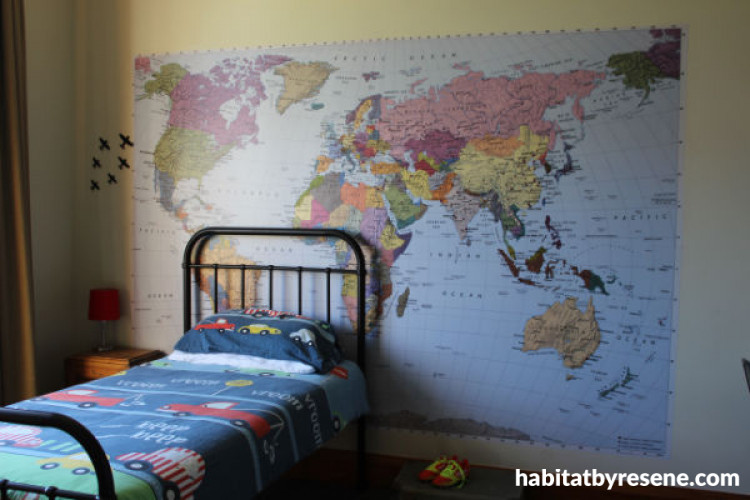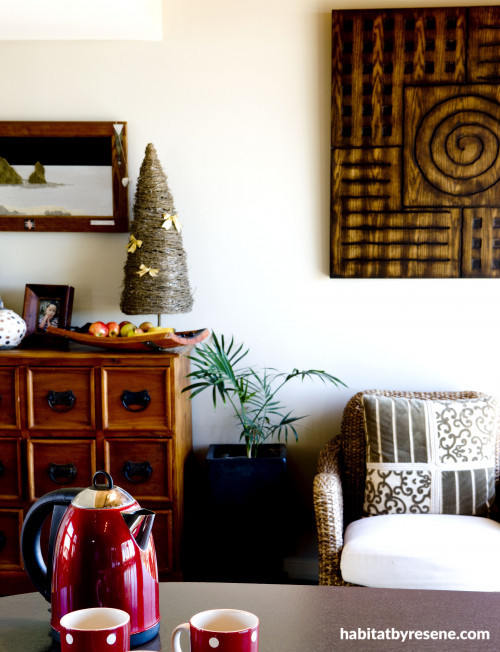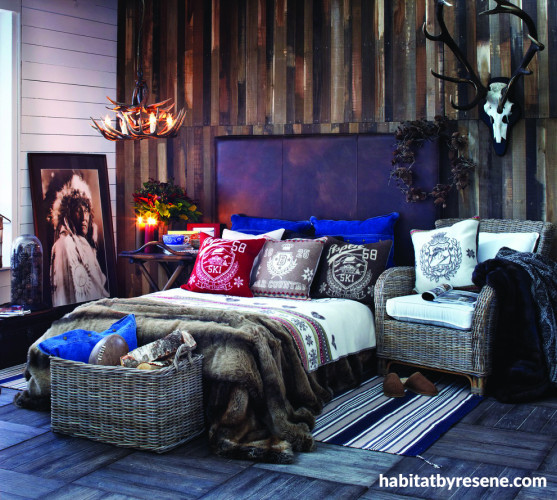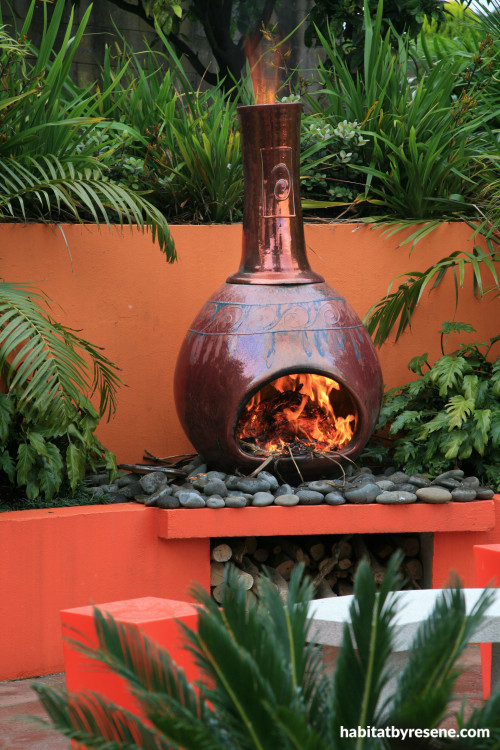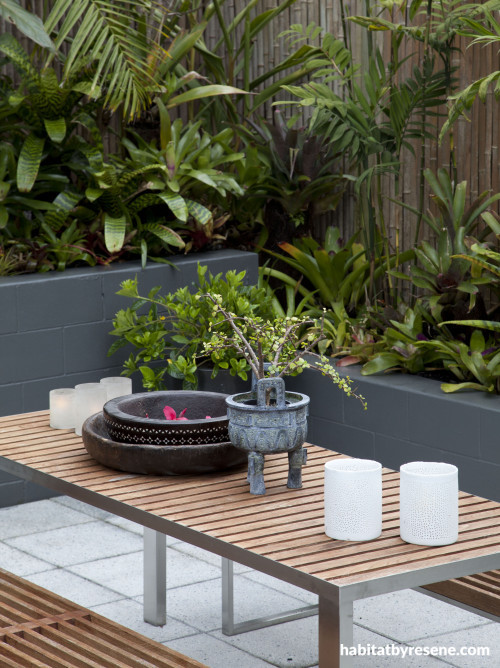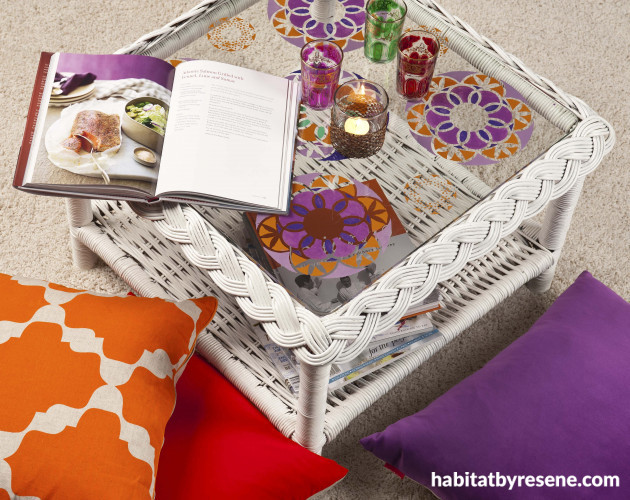 Get the global look
Published: 09 May 2013
Do you have a home full of wonderful Resene paint and colour? Send us some snaps by emailing [email protected].
Satisfy your wanderlust without leaving home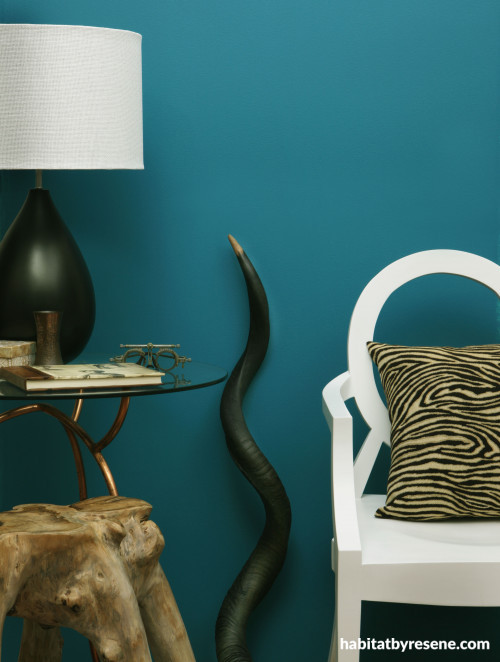 No matter what the decade or over-riding social climate, ethnic-inspired interiors never die. They may take a backseat in times of economic bullishness when we go all glitzy, minimalist and shiny-new, but particularly when times get tough, we just love to snuggle up by our handwoven rugs, rattan furniture, carved wooden ornaments and Resene-painted walls – like the Resene Maestro walls behind this collection of African-inspired objects.
And along with many of the retro styles we have found a fondness more recently, the new 'hippy chic' look borrows heavily from ethnic styles – gusseted leather footstools, shaggy flokati rugs, sari-style cushions and lots of scented pillar candles (the new incense stick).
There's certainly something innately comforting and grounding about ethnic interiors. It's a look that suits our mood of the moment, answering the same desire as we have for vintage. We're spurning the new, mass-produced look for one that has heart and soul. You don't have to be a hippy to love ethnic accessories and looks.
Lumping the many diverse cultures together may seem a bit crass but just like cuisine, it's called 'fusion' – using influences from various countries and meshing them together to create something exciting but still thematic.
So as a broad-brush, the colours of ethnic schemes are:
· Earthy colours – donkey greys, desert tones like Resene Oilskin or Resene Drought.
· Rust reds, dusky blues, ochre yellows and deep aubergines. Put these together with hempy fabrics, tribal rugs and simple ethnic prints as well as robust timber furniture, low-slung squishy sofas, or carved day beds.
Hot and spicy
But there are also quite distinctive and more colourful ethnic schemes, like the turquoises, purples and oranges of Morocco, or the hot pinks, saffron and reds of India's Rajastan region.
And, of course, Mexican food is hot right now (excuse the pun) and so are the colours and styles from that country – soft turquoise, purple, spicy red and terracotta.
Or you could go ethnic American with desert tones, cow-head skull wall hangings, leather butterfly chairs and earthy striped throws.
The ethnic-inspired schemes we relate to best here, are Pacific and Pacific Rim influences like Balinese with its mix of subtropical and eastern charms with stone vessels and Buddha head statues, or Pacific Island with tapa cloths and hibiscus prints.
Trend alert: A current off-shoot of the global look is a passion for maps used as artworks, old sea chest stenciled and pasted with old stickers and flag motif cushions. You can just sit at home and pretend you've travelled the world.
An earthy retreat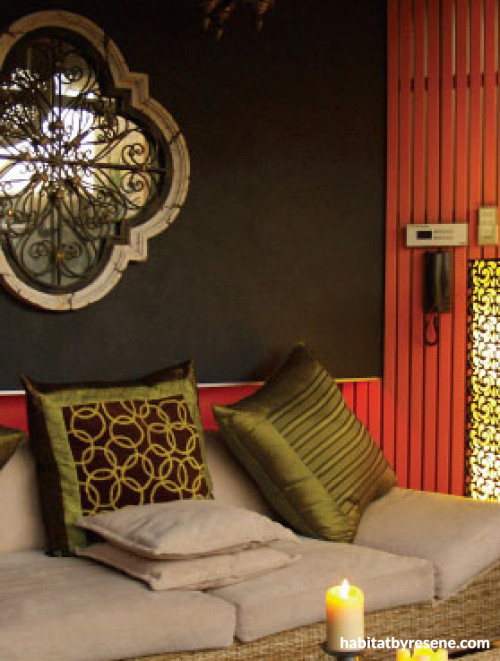 This is part of a pool-side cabana designed by Brisbane-based Darren Shearer and uses Resene Foundry walls with slats in Resene Hyperactive.
Educational and fun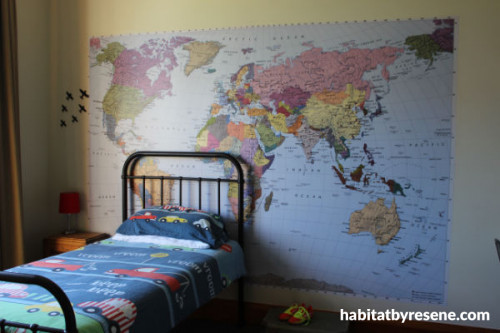 Five-year-old Oliver's room is a wonderful combo of fun and education. He can satisfy his wanderlust without leaving home with Komar Photomurals Scenics World Map, available at Resene ColorShops, put over a wall painted in Resene Parchment. The cool metal bed is complements of his mum's online store, www.temptinteriors.co.nz.
Patterns of the world
Wonderful tribal prints are a feature of Warwick Fabric's Anthropology collection.
Pacific inspiration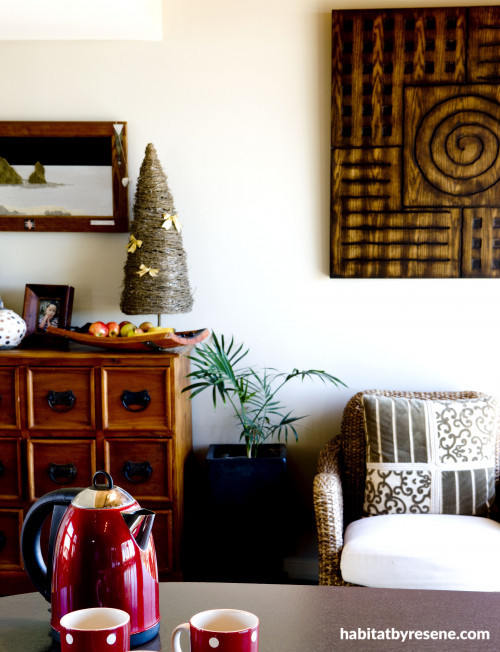 A tapa cloth is used as an artwork, above tapa-inspired cushions. The walls are Resene Double Parchment.
Going native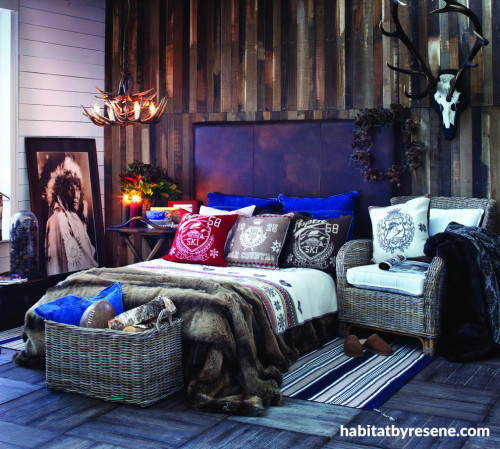 Go native American and alpine with this woodsy scheme featuring fur throws, antler light fittings and rustic furniture. Products available through Johnston Imports.
Hot and spicy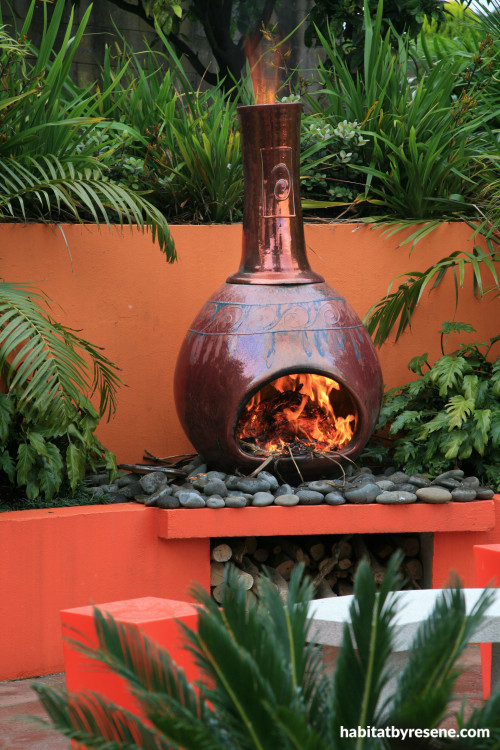 Gardens particularly suit global inspiration. Here, spicy orange walls in Resene Grenadier (top layer) and Resene Sorbus (bottom) sit behind a Mexican oven or chiminea.
pictures
Photograph by Sally Tagg
Bali style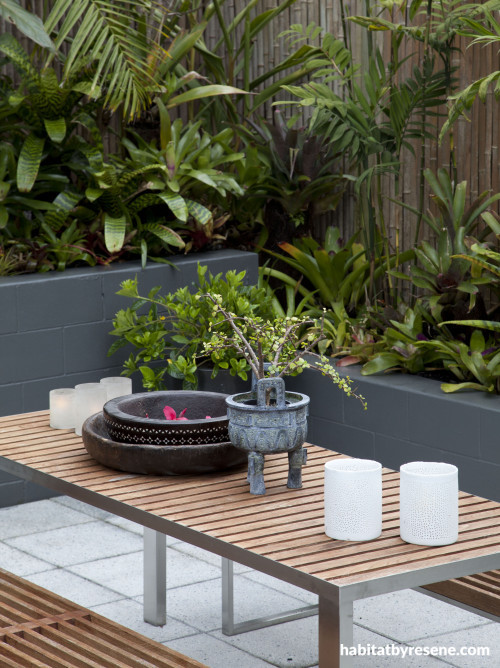 A Balinese-inspired setting with a low slatted table, pillar candles, bowls and Resene Gravel walls in the background. This is part of a garden featured in the latest issue of Habitat magazine.
pictures
Photograph by Sally Tagg
The colours of Morocco
This Moroccan-inspired table was our fun step-by-step project in the latest Habitat magazine. It uses testpots of Resene Home Run (green), Resene Pukeko (purple), Resene Centre Stage (dark pink), Resene Butterfly (pale pink) and Resene Clockwork Orange stenciled through cake stencils. The cane is painted Resene Half Spanish White.
the look
If you're stuck on what
colour to use or need colour
advice, try out the Resene
Ask a Colour Expert service.