►
◄
latest
habitat tv
blog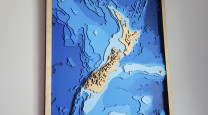 Get a worldly, well-travelled vibe with one of these wallpapers
As summer approaches, so does travel season – and one of the best parts about travelling is picking up quirky things along the way. But once you return, how will you incorporate those new treasures into your home? Or, perhaps you already have a collection from your past travels but haven't figured out how to display them yet.
A 'well-travelled' look is a highly sought-after style that's coveted by both amateurs and pro designers alike, and it can be hard to know exactly how to get started. At its very core, globally-inspired décor stems from the idea of appreciating different cultures. While the look is eclectic, it should also feel sophisticated, unique and personal so it's best to begin with authentic pieces that you feel connected to – which means steering clear of anything you might find in a tacky souvenir shop.
When you're ready to start curating a space that says traveller over tourist, a great place to start off is with a solid base built from one of these gorgeous ethnic-inspired designs from the Resene Wallpaper Collection.
Published: 22 Oct 2019
Do you have a home full of wonderful Resene paint and colour? Send us some snaps by emailing [email protected].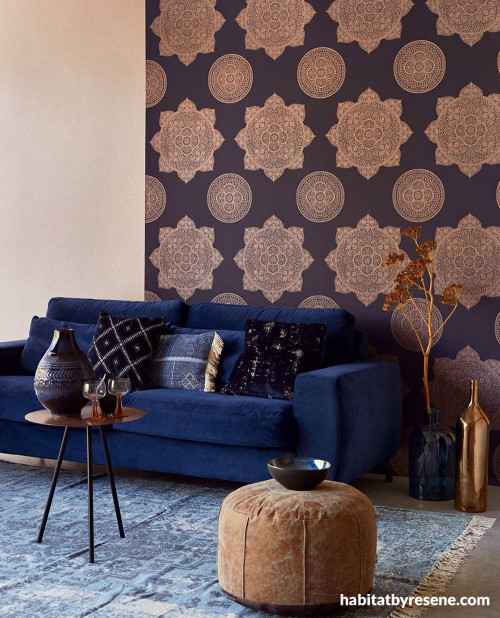 Getting a well-travelled look is all about layering. If you're new to layering, sticking to a simple colour palette can help make the job easier. Start with a statement wall in Resene Wallpaper Collection 388783, adjacent walls in Resene Crowdpleaser and a major piece of furniture in Resene Wishing Well, then use Resene Indian Ink, Resene Wishing Well and Resene Lazy River to paint a number of differently sized and shaped vases, pots and vessels. Finish it off with plenty of high-textured textiles coloured with indigo dye and one or two pieces in Resene Rose Gold metallic paint to bring in some sparkle and play off the pattern of the wallpaper.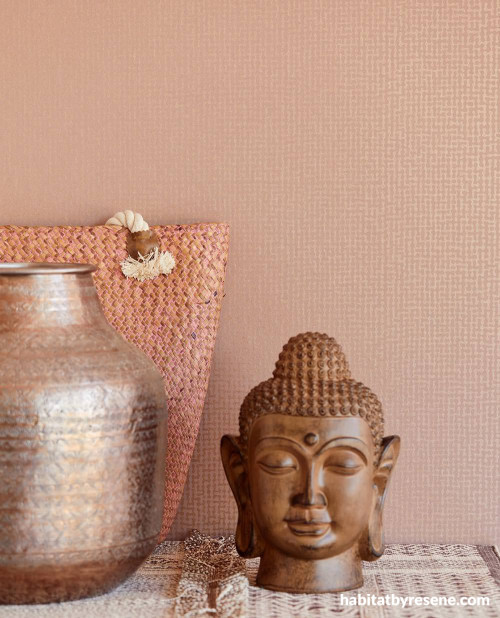 Texture is another hugely important component of creating a well-travelled look. Resene Wallpaper Collection 388722 has a subtle woven pattern that blends well with other textiles and accessories that have a weave to them. Try it with ceilings in Resene Shabby Chic, a floor in Resene Despacito, a bookcase in Resene Sambuca for contrast, then paint some baskets in Resene Just Dance, Resene Moccasin and Resene Shabby Chic to store any small items that you want to keep out of sight.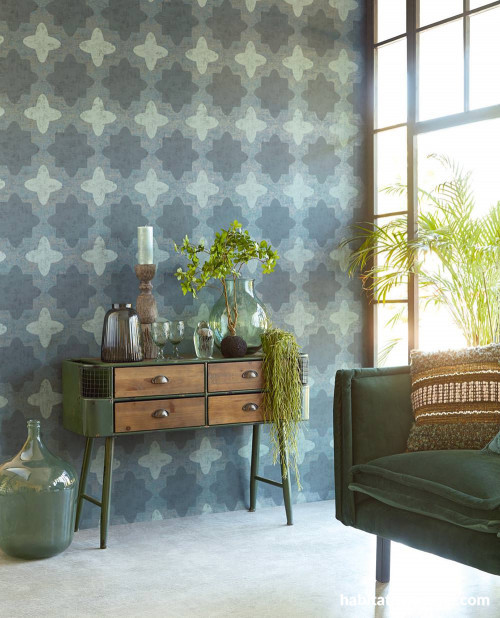 Bringing in fresh plants is another easy way to build depth and texture into your worldly look. Start with walls in Resene Wallpaper Collection 388743, the floor in Resene Helix, the ceiling in Resene Quarter Spanish, a sideboard painted in Resene Mother Nature with drawers stained in Resene Colorwood Natural, then add in plant pots painted Resene Green Meets Blue, Resene Mother Nature and Resene Helix layered in and amongst your other souvenirs.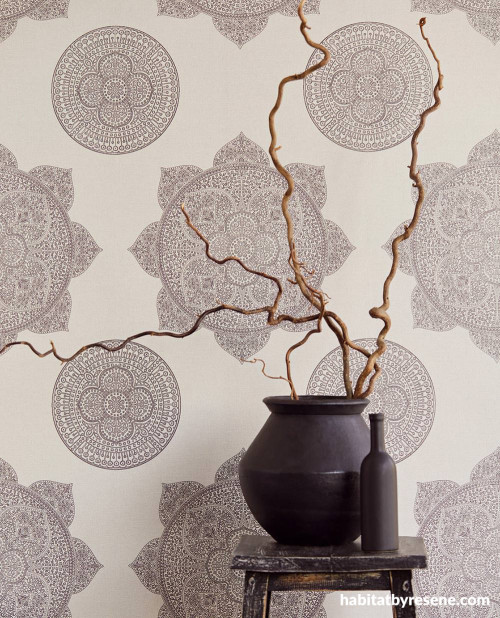 If you don't have much of a green thumb, dried botanicals can add just as much visual texture as live ones. Start with an accent wall in Resene Wallpaper Collection 388784, adjacent walls in Resene Half Tea, a floor in Resene Half Stonewashed, ceiling and trim in Resene Quarter Tea, then try your hand at making a display by arranging some branches in a couple of vessels painted in Resene Noir.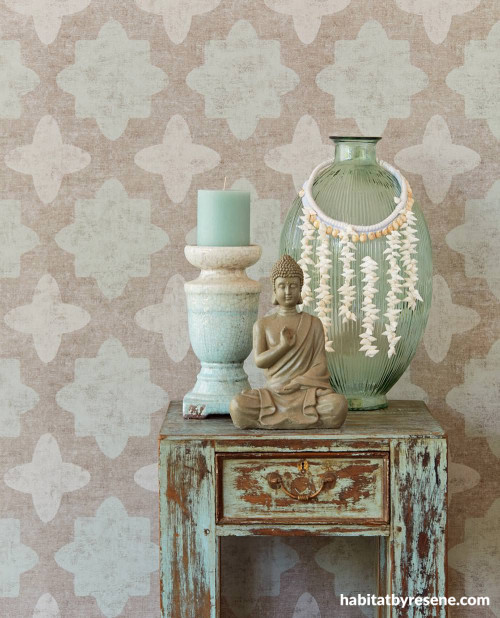 When styling new items alongside antiques, don't be afraid to scuff things up a bit. Try brushing or wiping on a light coat of Resene Unwind over a wooden table. When it's dry, use rough grade sandpaper to remove some of the topcoat from the surfaces and edges to expose some of the timber underneath to give it a more lived-in look.
Pair it with walls in Resene Wallpaper Collection 388744, accessories in Resene Double Rice Cake, Resene Secrets and Resene Artisan then ground the look with a timber floor stained in Resene Colorwood Iroko.

It's important to understand that as you decorate your home with your souvenirs, the aesthetic of your space will continuously evolve as you jet-set to new lands and bring back new goods — so don't expect your globally-influenced style to ever be set in stone. If you are constantly picking up new treasures on your travels, your nest should always be evolving – just as you are.