►
◄
latest
habitat tv
blog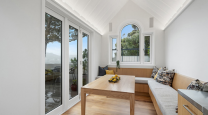 Master Builders' Chief Executive David Kelly shares his tips for building in the challenging climate.

Planning... more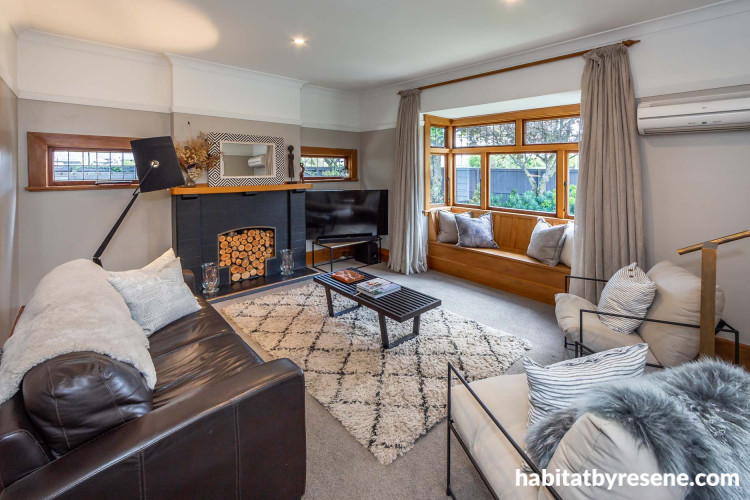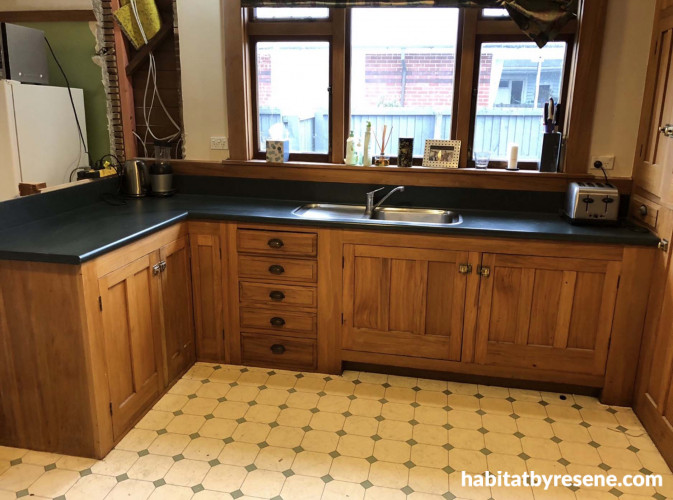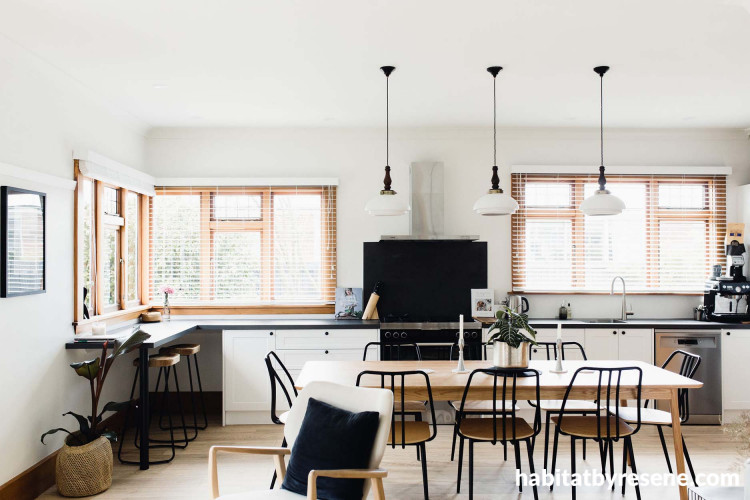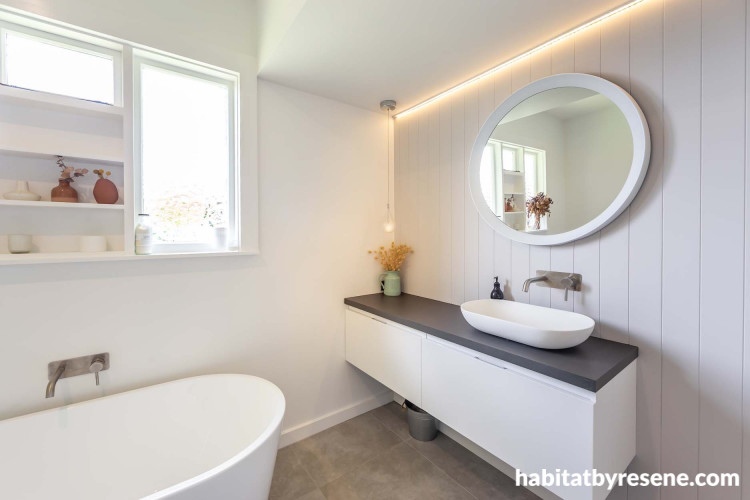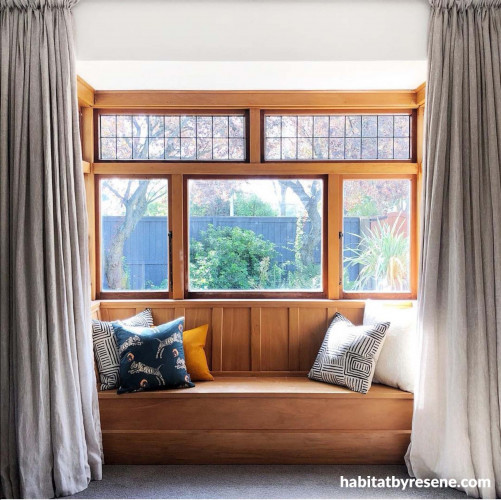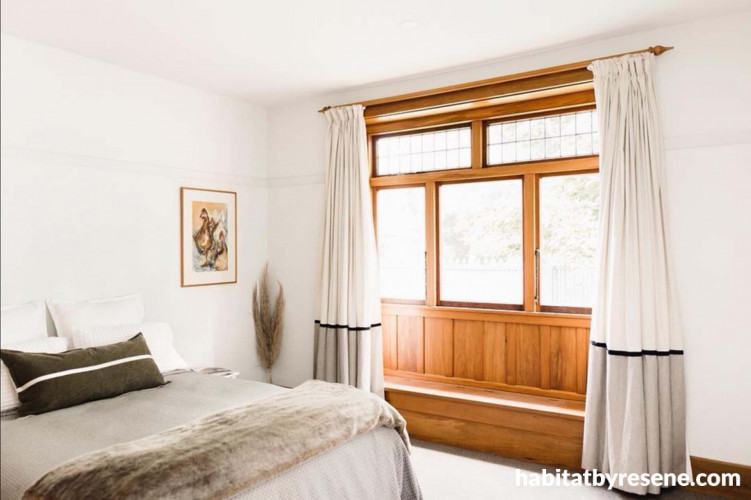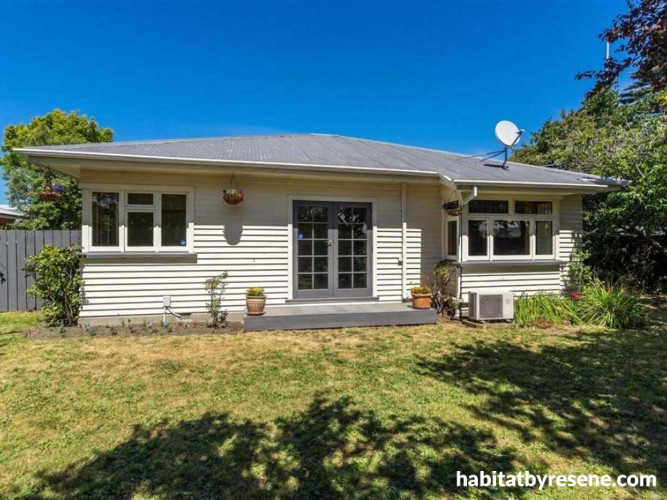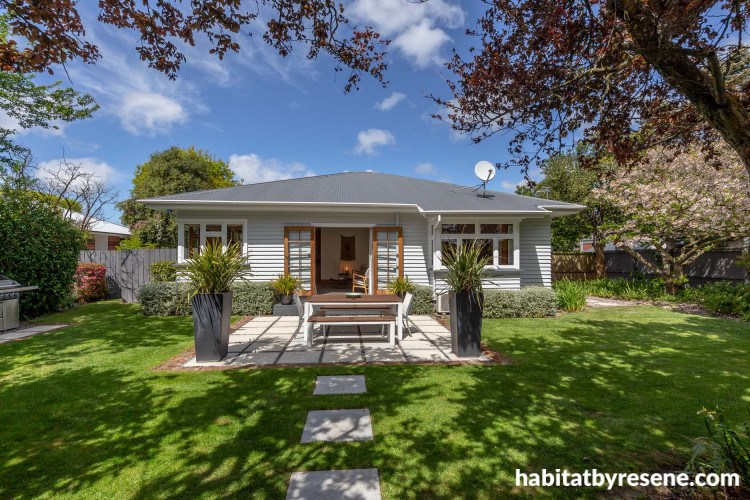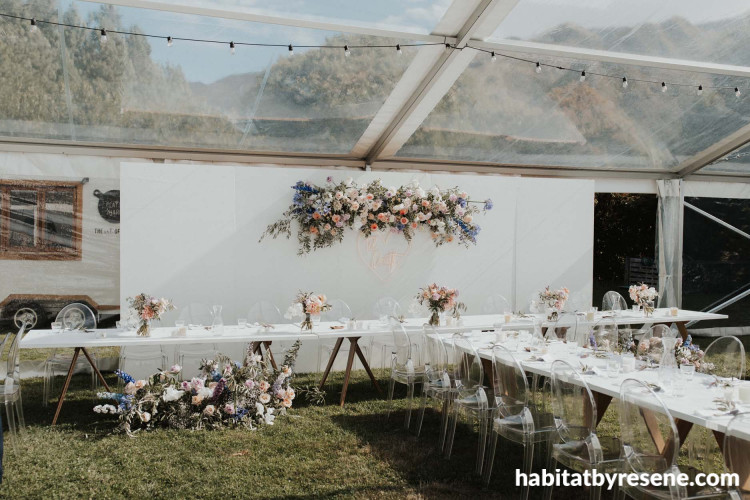 Going for gold: Meet the Olympians juggling home renovations, parenthood and running a business
Olympic duo Jamie Prebble and Sophie Prebble (nee Cocks) are capable of anything. The new parents have proven they are pros both on and off the field, juggling running their own events company, Truly Yours, with multiple home renovations and caring for their new daughter, Madeleine. Renovating their first Christchurch home ignited the couple's passion for home improvement and they created a stunning space using crisp Resene Rice Cake and whimsical Resene Midwinter Mist.
Jamie, an Olympic freestyle skier and World Champs silver medallist and Sophie, a former Black Sticks striker, bought their first home in 2017. It sparked the beginning of not only an intense and creative home renovation journey, but also The Home Duo the - couple's home renovation page.
"The Home Duo is a passion project for us," says Sophie. "We adore interiors, architecture and transforming spaces together.
"Our first renovation was a typical 'first home reno', where we were very budget-conscious and it was all about creating a beautiful, well-thought-out home."
Their first home's Christchurch location greatly influenced the design of the interiors, with Jamie and Sophie opting for clean Resene Half Rice Cake in the kitchen, hallway and bedrooms.
"Location always has an impact on our design, as does the house style and price bracket we are in," says Sophie, who says they went for a more transitional style for the home.
"It's a suburban style with formal elements. We used traditional furnishings to stay with the era of the house and brought in modern and contemporary elements to create a balance."
Jamie and Sophie created an elegant exterior with Resene Midwinter Mist, a cool pale grey, on the weatherboards and deep Resene Grey Friars on the trim. While the exterior colour palette may seem effortless, the couple say choosing the perfect paint colours for the interior wasn't as easy. "It takes us a long time to choose paint colours!" says Sophie. "We often get Resene testpots and paint A4 samples.
"This allows us to ponder over them and see the colours in all of the day/night-time light."
The couple's final choice, Resene Half Rice Cake on the walls and trim, brought their kitchen and dining space to life. 'The kitchen was a huge transformation, all completed by ourselves," says Sophie. "It also completely changed how we used the space which was the biggest difference.
"We went from having a poky separate kitchen/living area to a beautiful, bright open plan space – an entertainer's dream!"
Resene Half Rice Cake is a clean, starchy white with a hint of yellow. "I am a huge advocate for Resene Rice Cake," says Sophie. "We always get compliments on it and also used Resene Quarter Rice Cake in the bathroom.
"I would say it's understated yet elegant."
They chose warm Resene Whiteout for the bathroom's panelled feature wall to complement the surrounding walls in Resene Quarter Rice Cake. In the lounge, the couple used Resene Half Napa, a muted ochre blend of green and grey, for the lower walls with Resene Half Rice Cake upper walls, ceiling and trim.
Their neutral colour palette created a wonderful sense of flow throughout the home and allowed the timber elements to shine. "We appreciate great design and not overdoing it," says Sophie. "We love being able to create a space which you can then add your own touch to with styling elements.
"This means as trends change and time goes by, you can easily change up rooms without needing to do anything to the bones."
The couple have more recently purchased what they describe as their forever home and are using their experience to get stuck into the renovation. "It's a beautiful two storey home that simply needs bringing back to life," says Sophie, who has made the move to the family-oriented suburb of St Albans. "It's our dream family home.
"After welcoming our first little girl, Madeleine, we can't wait to transform this home – which has incredible bones – into something very special."
Taking on another home renovation and becoming new parents wasn't enough for this daring duo, who now run their own events company, Truly Yours, that specialises in clear marquees, large and small hire and incorporates The Design Studio, which consists of design and management services.
"We're both deeply passionate about creating beautiful, impactful weddings and events, working alongside our clients to create spaces that are authentically unique to them," says Sophie.
"I guess you could say a lot of it goes hand in hand with interior design and why we love The Home Duo so much.
"We paint all of our hired goods – bars, walls and custom built items – in Resene when we can.
"Resene has a great selection with the highest quality and the staff are always incredible to work alongside. They are so helpful and always there to help me find exactly what I'm after."
See more of The Home Duo on Instagram or visit their website
Learn more about Truly Yours here
Top tip: If you want to get creative with paint in your kitchen, bathroom or wet areas, try Resene SpaceCote Low Sheen Kitchen and Bathroom. Combining the benefits of a waterborne enamel with added anti-bacterial silver protection and MoulDefender, Resene SpaceCote Low Sheen Kitchen and Bathroom brings an enamel-style toughness to broadwall areas, allowing you to get a low sheen finish with added protection.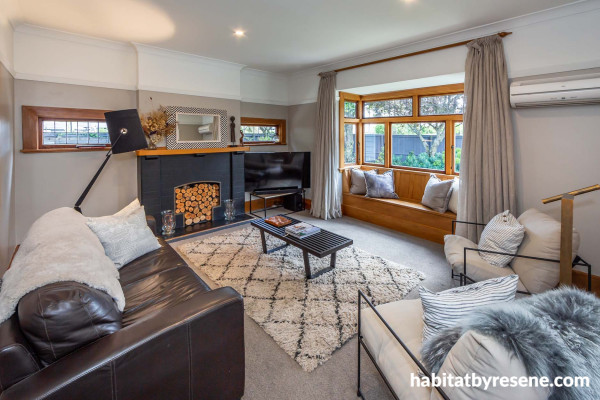 The couple created a homely atmosphere in the lounge with lower walls in Resene Half Napa and ceiling and upper walls in Resene Half Rice Cake.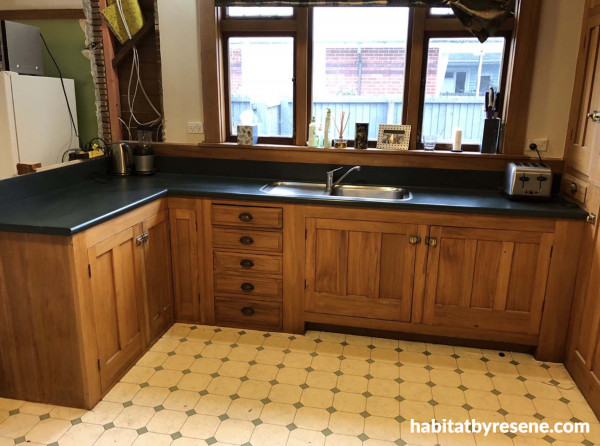 Before: When Jamie and Sophie first bought the house, the kitchen and dining area were in desperate need of an update.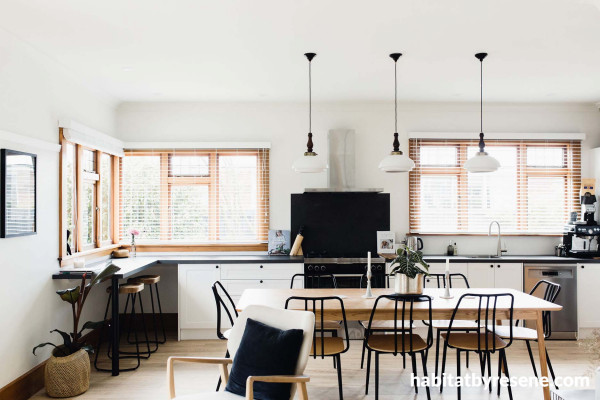 After: The couple created a sophisticated open plan kitchen and dining space that glows with walls in Resene Half Rice Cake.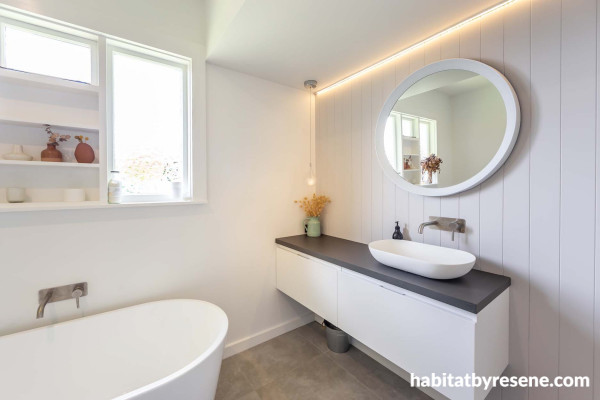 The bathroom received an elegant update with Resene Quarter Rice Cake on the walls, ceiling and trim. The panelled feature wall created a point of difference in Resene Whiteout.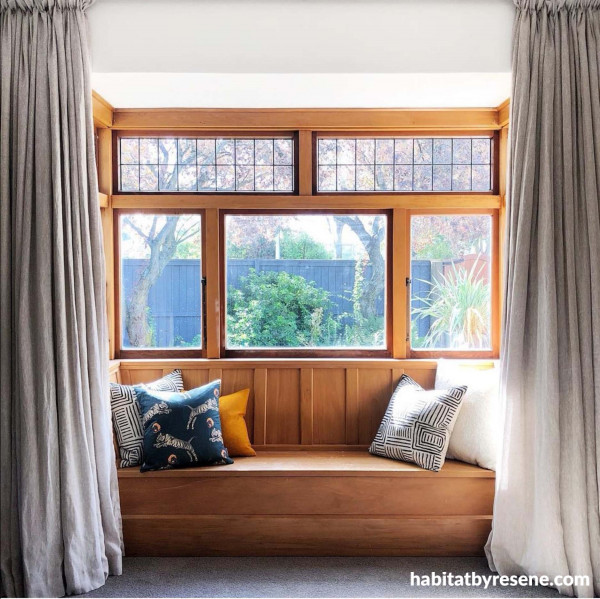 In the lounge, the couple revived this beautiful reading nook with Resene Half Rice Cake on the walls and ceiling to complement the timber features.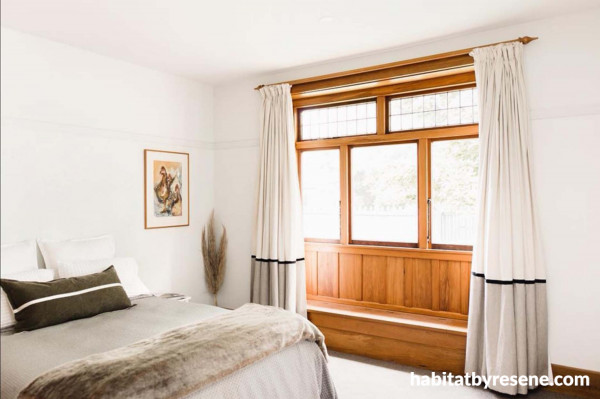 Resene Half Rice Cake walls in the bedroom lifted the room, complementing the timber accents and the couple's homemade curtains.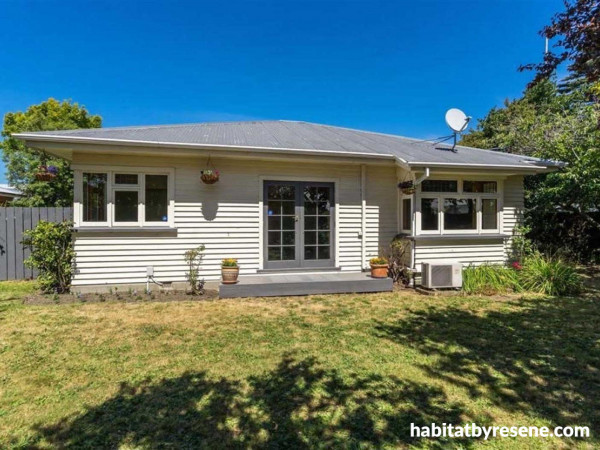 Before: Sophie says that while the home had good bones, it definitely needed an update.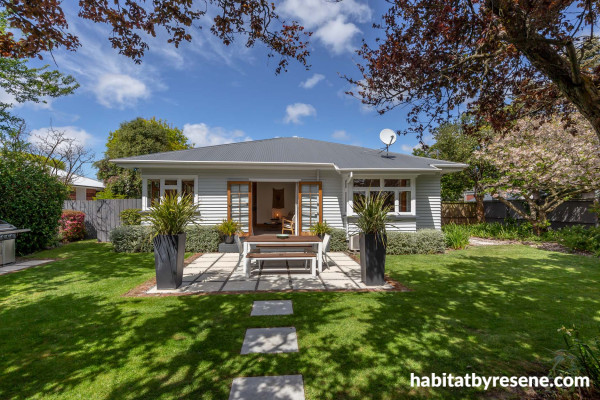 After: The couple painted their home's exterior weatherboards in Resene Midwinter Mist and trim in Resene Grey Friars and created a stylish outdoor patio.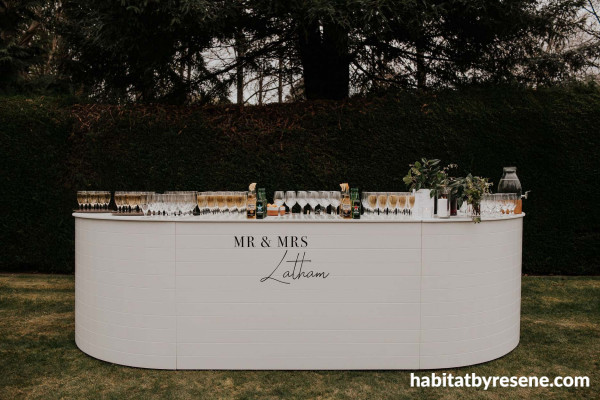 Resene Alabaster brings this bar to life at a wedding facilitated by Truly Yours events.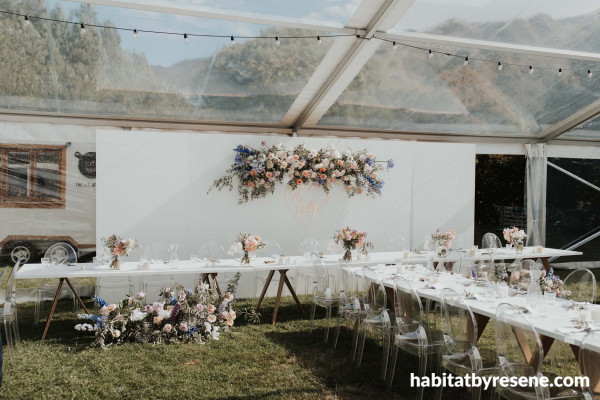 Jamie and Sophie use Resene to paint their hired goods for Truly Yours, including bars, walls and custom-built items.
Published: 09 Sep 2021
Do you have a home full of wonderful Resene paint and colour? Send us some snaps by emailing [email protected].
the look
If you're stuck on what
colour to use or need colour
advice, try out the Resene
Ask a Colour Expert service.