►
◄
latest
habitat tv
blog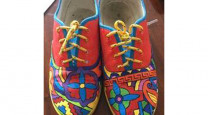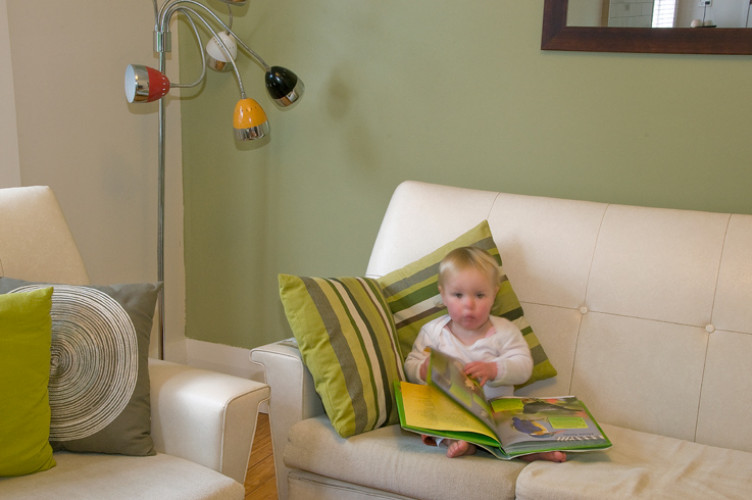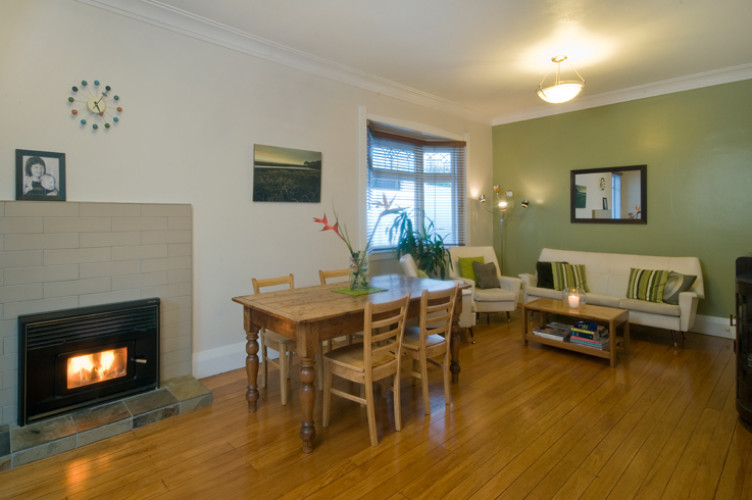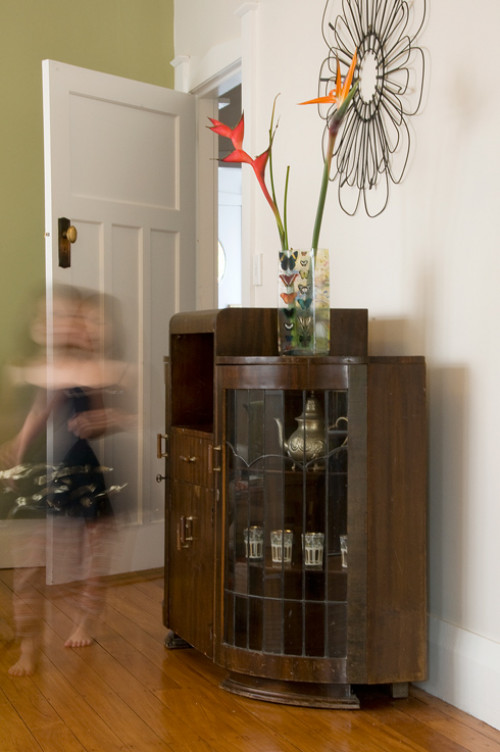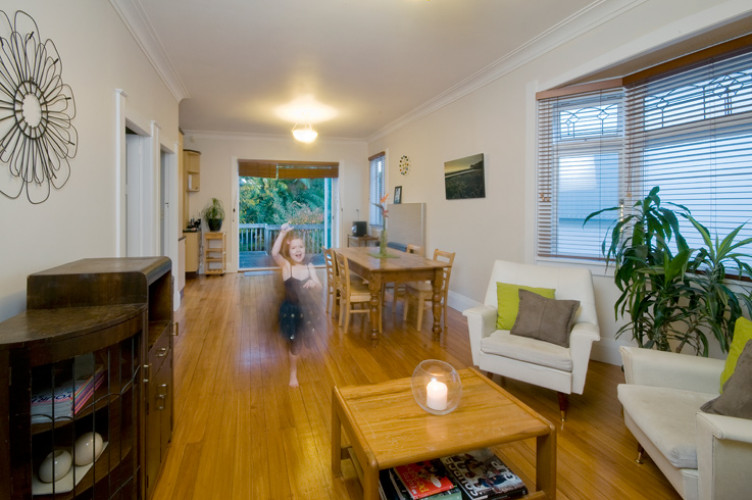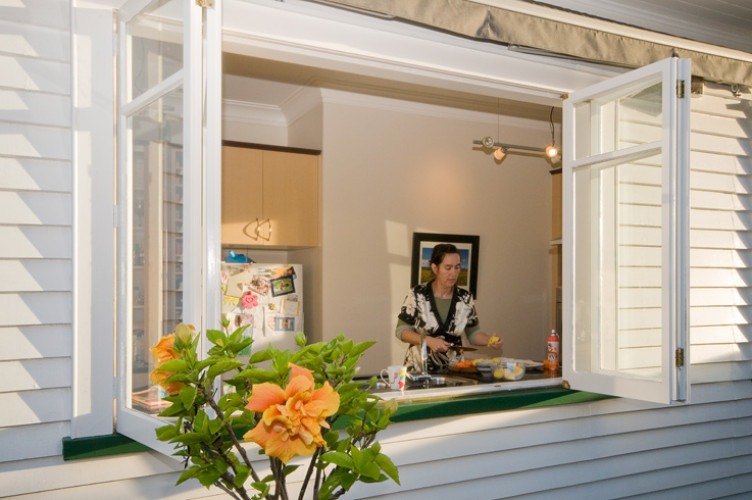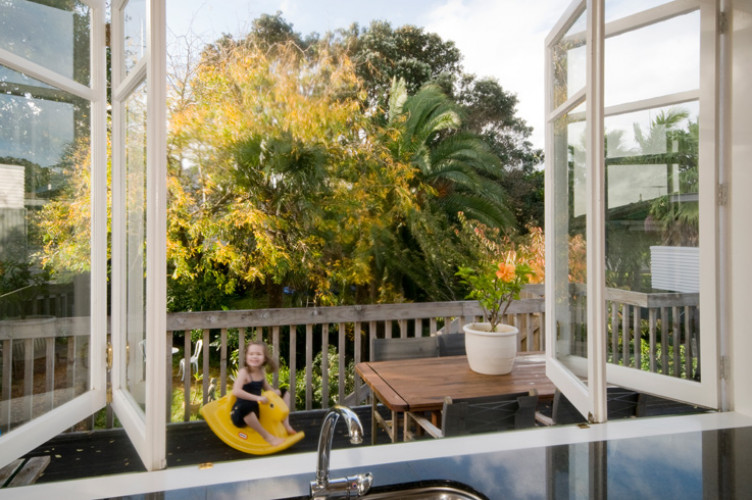 Bridget and Caroline's Green Renovation
14 Jul 2011
Do you have a home full of wonderful Resene paint and colour? Send us some snaps by emailing [email protected].
New paint transforms an old bungalow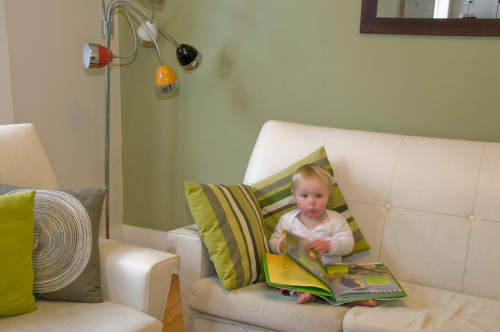 "From the moment we saw this house, we loved the spacious living room and kitchen areas with their glorious outlook over the garden, full of lovely established trees," says Bridget. "It would all have been as soothing as a day spa - if not for the ghastly yellow of the walls. That pallid custard colour, so loved in the 90s, just was not singing in tune with the garden greens. Something had to go, and it sure wasn't the foliage!"
The yellow walls were quickly painted over with Resene Merino "which brightened it up fantastically", but finding the right shade for a feature wall in the living room was not so easy. "We knew it needed to be green, but choosing the right green was the hardest part! It had to work with the greens in the garden, but there were so many different ones, some blue-based and some yellow-based. It took a lot of looking at samples in different lights of day, before we found the right one."
The paint that Bridget and Caroline eventually settled on was Resene Malachite Green from the Karen Walker Paints collection. "This gorgeous rich avocado green brought the whole room together," they enthuse. "Now it is a serene and relaxing room, the hub of our home."
How would you describe your interior design style? Child friendly. We go for a look that is relaxed and mellow feeling, but also capable of withstanding rough treatment from fast-moving small people!
What did you want to achieve with the renovation? We wanted to enhance the house's best features - big open rooms, lovely wide skirting boards, lots of windows and French doors - and link the house to its beautiful outdoor setting. The hideous yellow walls were not doing it justice - it is a really light and open house structurally, but it felt much smaller than it should. We wanted to brighten it up.
What was the greatest success with the renovation? Doing a feature wall in Resene Malachite Green - it's an incredibly versatile colour that works perfectly with our creamy white interior, and looks amazing with colours too, from pastels through to bright tones. Nearly two years later, we love it as much as ever.
Which space in the house do you get your greatest satisfaction from? We love our galley kitchen with its huge windows looking out over the back deck to our three-level "enchanted garden".
pictures Photography by Caroline Ducobu www.ducobu.co.nz Get the look: While it is always good to have your colours chosen before the painting starts, sometimes the final choice seems too hard. If you're struggling to choose new colours and are surrounded by walls in colours you don't like, painting the entire area in a neutral colour can be a huge help. Once the walls are neutral, you can choose your feature wall colour without being distracted by the old colour you don't like.
Green with envy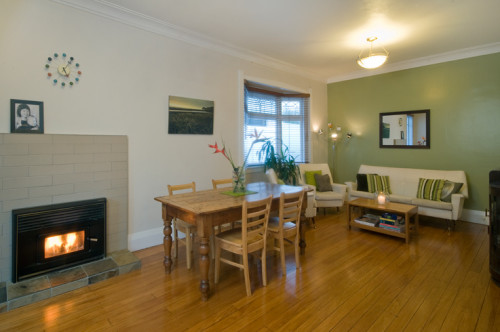 In the living room, Resene Merino and Resene Malachite Green have replaced outdated yellow.
Child-friendly style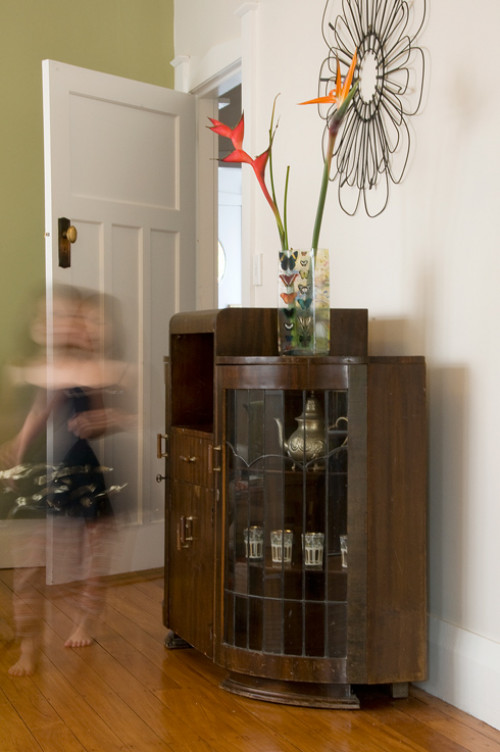 Bridget and Caroline's treasures are displayed in the safety of a cabinet, where "fast-moving small people" can't bump them!
Lush inspiration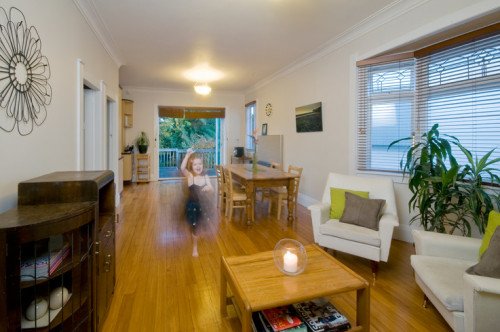 The living room opens on to the back deck and garden, which inspired the green feature wall.
Sunshine state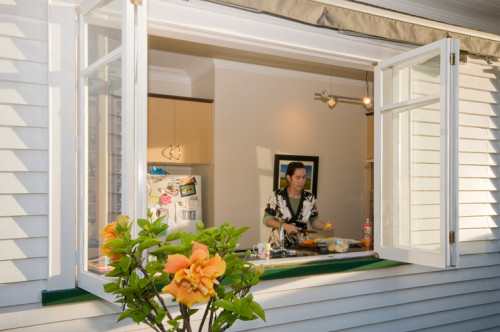 The galley kitchen is Bridget and Caroline's favourite space in the house.
The enchanted garden
Bridget and Caroline love the large trees in their three-level "enchanted garden", as they affectioantely call it.
the look
If you're stuck on what
colour to use or need colour
advice, try out the Resene
Ask a Colour Expert service.