►
◄
latest
habitat tv
blog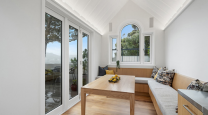 Master Builders' Chief Executive David Kelly shares his tips for building in the challenging climate.

Planning... more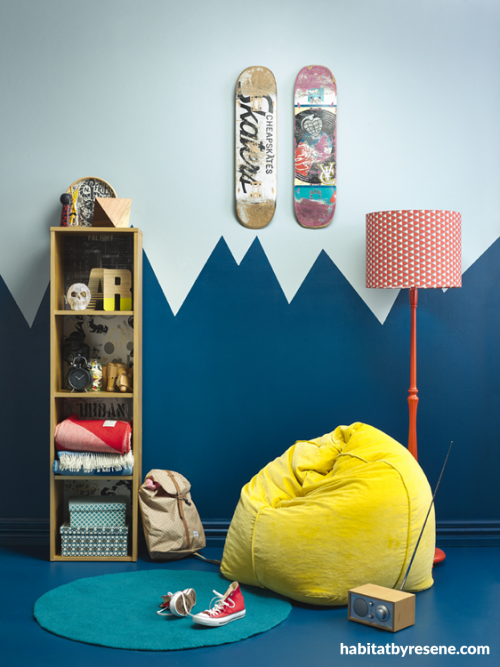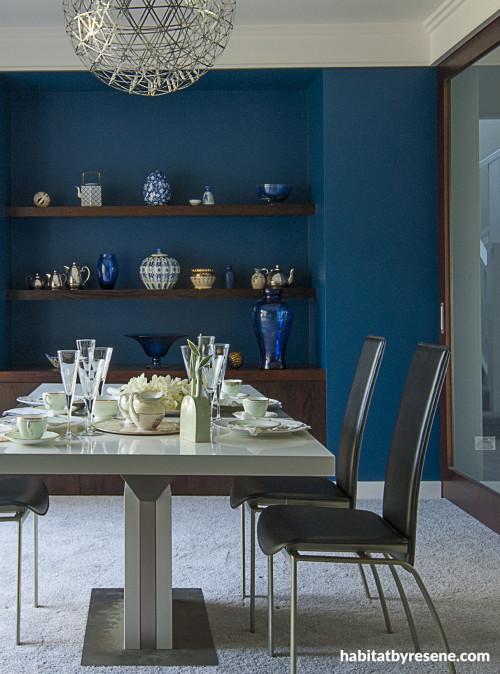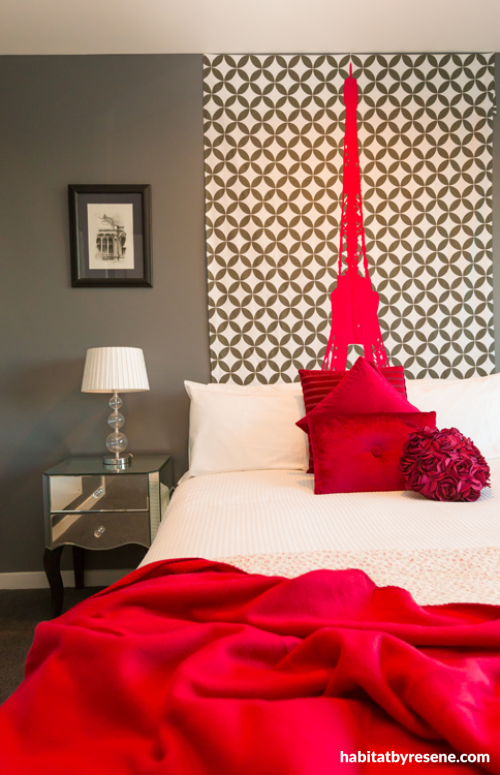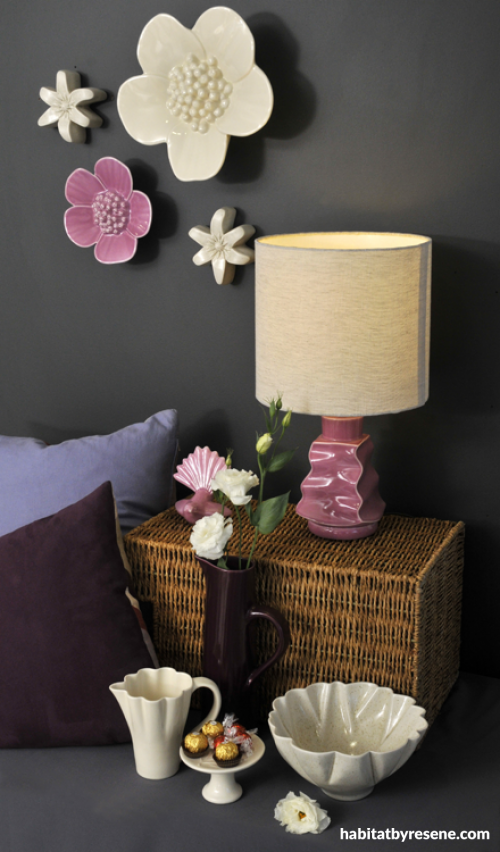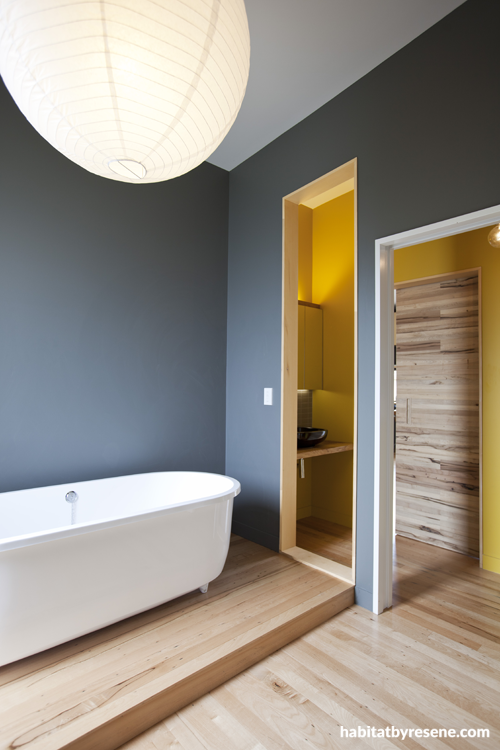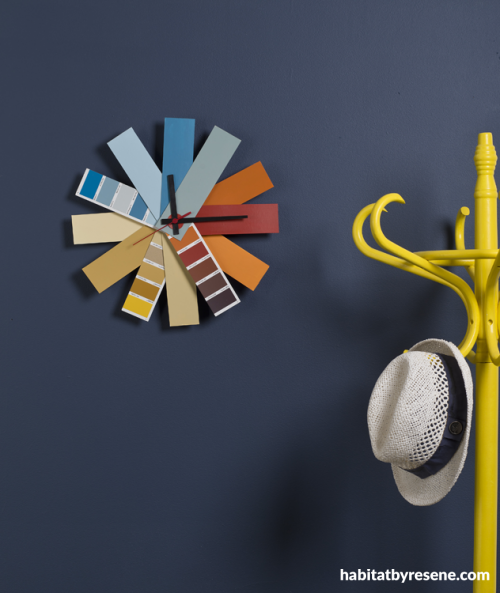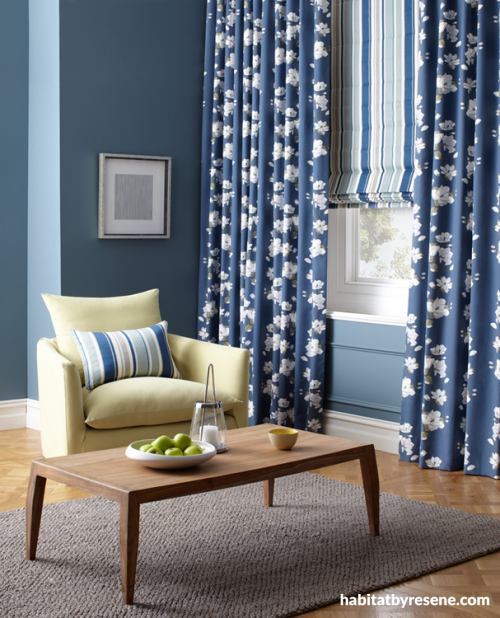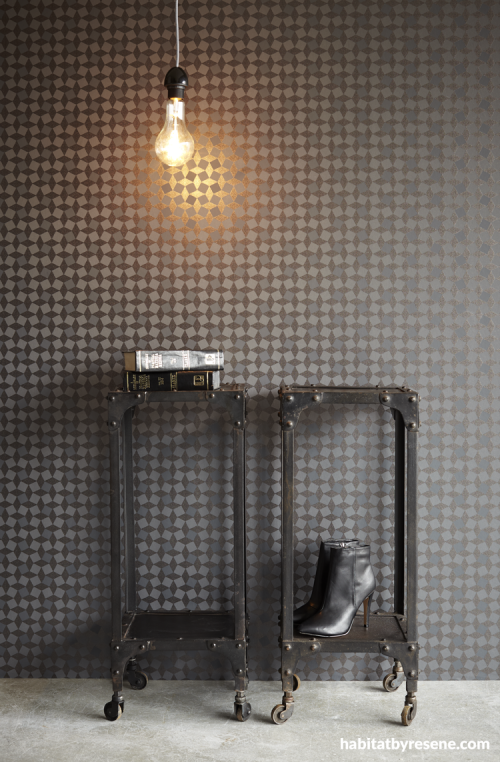 Grey and indigo: the new deep neutrals
You could say that grey is the new black but in fact, it's the new dark espresso brown. While dark toasty brown-blacks are still a great choice for many interiors, charcoal, and other paler greys, are turning up on walls everywhere.
If you're a little wary of grey, nervous that it may be too cool for your particular situation, inky blues and indigos are another sophisticated option. Both colours are well represented on the latest Resene fashion colours fandeck – check out Resene Gumboot and Resene Quarter Foundry for charcoals, Resene Coast and Resene Regatta for inky blues, and Resene Snapshot for a mid blue-grey that straddles the two looks.
Shades of grey
Dark grey is a great 'true' neutral that works well both with other neutrals and bright accents. For walls, medium French greys (try Resene Revolution) and darker charcoals (see those mentioned above) seems to be the direction most designers are going.
If you're worried that grey will look too cool, it's easy to warm up with yellow-based metallics, rusts and deep creams. Think 'charcoal and rust', or for a lighter version of this combination, think 'silver and sand'.
Grey works well with many styles. Try these combinations:
For a pared back new Nordic/Scandi look, use dark charcoals with crisp black-edged whites, pale timbers and touches of copper and brass.
For an elegant French look, lighten the grey to a mid tone and use with squishy sofas, over-sized gilt mirrors, resin dining chairs, marble and chandeliers.
For an industrial vintage look, use dark grey with aged leather, dark timber and galvanised or rusted steel.
Or go sophisticated retro with any shade of grey, accented with bright tones of yellow, orange, red or fresh green.
Midnight magic
Navy blue and indigo hues are an alternative to dark greys for those who, well, just don't like grey but want a more modern take on the old dark browns. Inky blues are very versatile and look great in any room in the house, either as a feature wall or a whole room scheme. They work with the same colour combos and accents as grey.
Try these partnerships:
For a relaxed beach feel, use a dusky deep blue like Resene Coast with pale seafoam colours, icy blues, whitewashed floors, and painted distressed timber or cane furniture.
For a more ship-shape nautical look use cleaner navy blues like Resene Regatta or Resene True Blue with crisp whites, striped upholstery and marine-inspired accessories.
For a regal Euro look, try inky blue with gold accents, crimsony reds, mustard yellows and oversized Regency-style furniture.
Or go for a sophisticated vintage look and marry deep blues with accents of dusky pinks, pale yellows and pastel oranges.
Published: 18 Sep 2014
Do you have a home full of wonderful Resene paint and colour? Send us some snaps by emailing [email protected].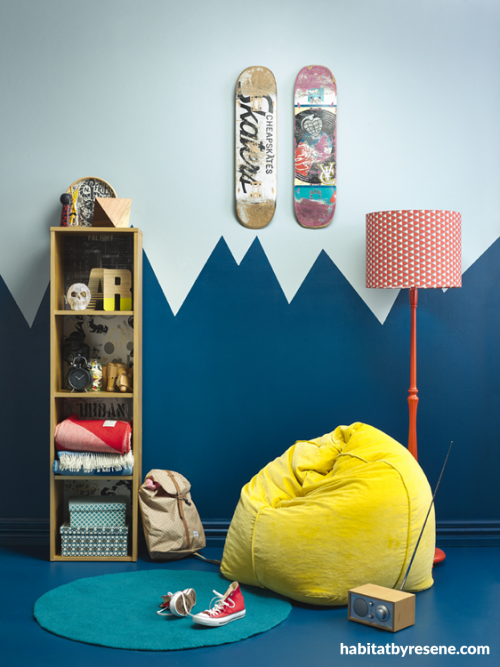 Rather than use a regular zigzag pattern to divide the colours of this teen room wall, a more random mountainous profile was chosen by stylist LeeAnn Yare. Resene Prussian Blue is used on the bottom, with Resene Eskimo on top. Adding to the fun, a locker-shaped shelf from Target North Shore is finished in Resene Solid Gold from the Resene Metallics and Special Effects range, and the back wall of each shelf decorated with wallpaper from the fun Boys & Girls 4 wallpaper collection. LeeAnn's video walks us through the project.
pictures
Wallpaper codes: 936242 in the top shelf; 936261 in the second and bottom; 935531 in the third shelf.
Photograph by Melanie Jenkins.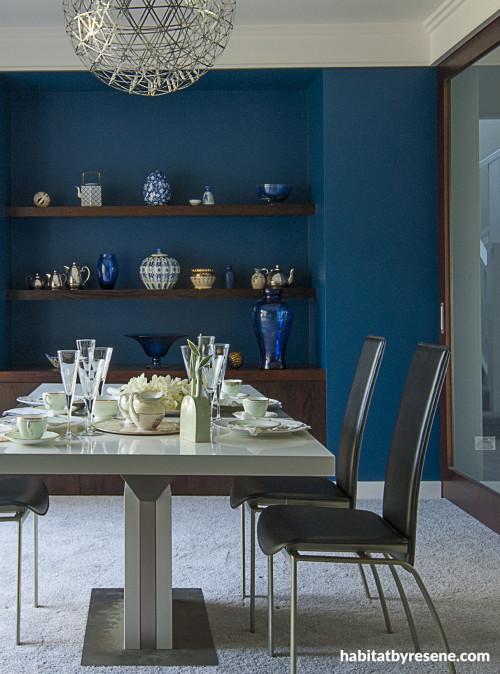 Resene Prussian Blue is used again, in this sophisticated dining room designed by Mona Quinn of Callidus Architects for a Wellington Arts and Crafts style house. Combined with dark oak shelves, it beautifully offsets the owners' collection of blue china and treasured family heirlooms, and reflects the house's seaside location. The trims are finished in Resene Alabaster.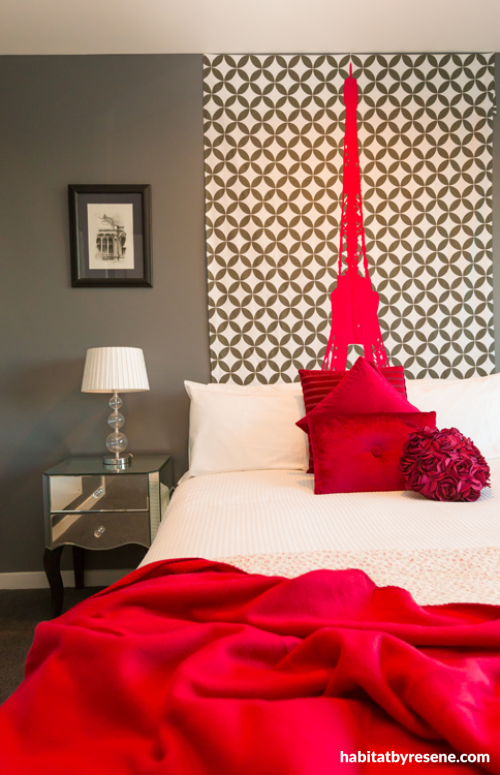 Resene Quarter Fuscous Grey is accessorised with bright red for this moody bedroom designed by Annabel Berry of Design Federation.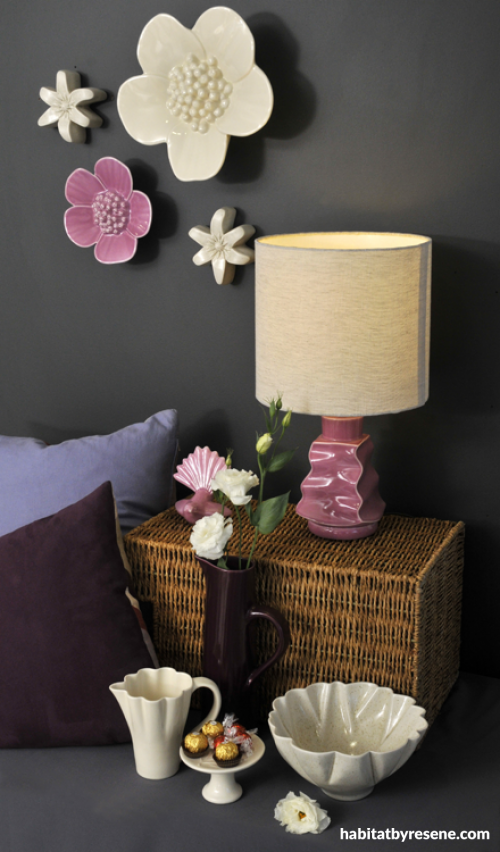 Resene Baltic Sea is a strong neutral backdrop to pops of colour in these works by Steiner Ceramics.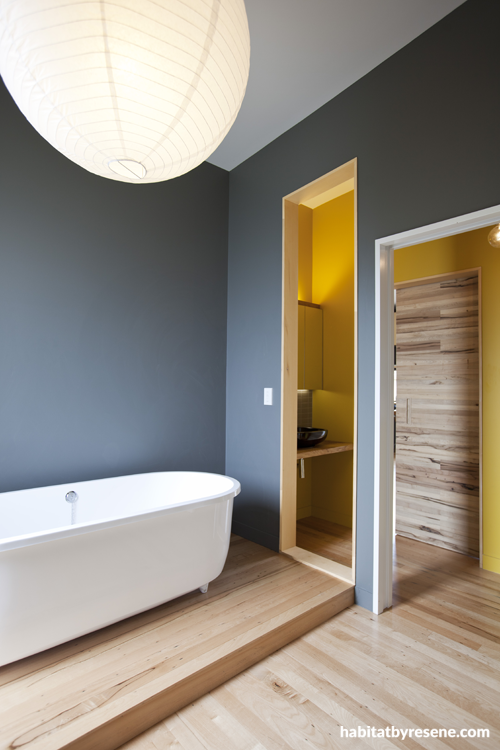 The sculptural form of a free-standing bath looks superb framed by walls finished in Resene Gravel. Through the door, a children's vanity area is finished in Resene Wazzup yellow. The interiors were designed by Peta Davy of Yellowfox.
pictures
Photograph by Tessa Chrisp.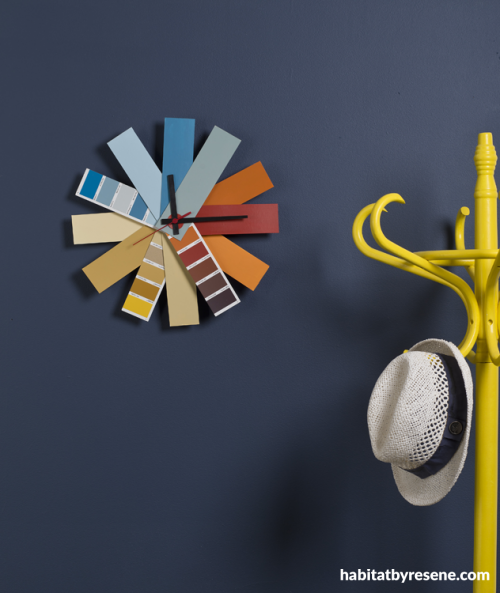 A fun clock made out of Resene paint colour cards sits against a wall in Resene Avalanche. The coat stand is painted in Resene Southern Cross. See here for details on how to make this clock.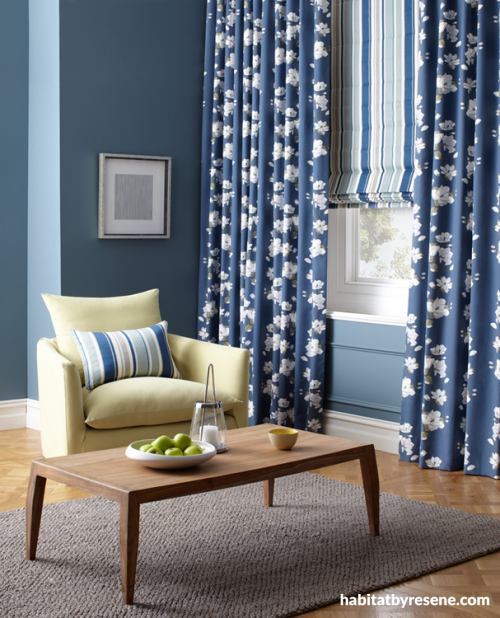 For a more traditional look, Warwick Fabric's Grandiflora collection has a combination of stripes and florals. Get the look by painting the walls in Resene Seachange, a soft Scandinavian blue with a touch of slate grey.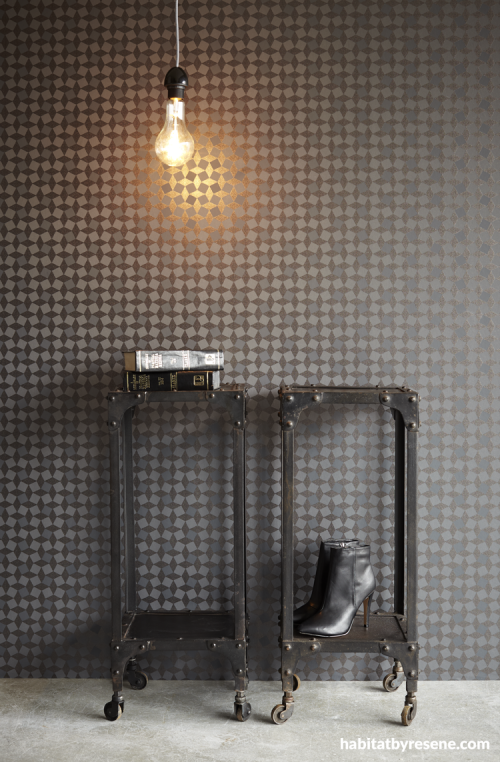 A small geometric pattern enlivens this dark grey wallpaper from the Eijffinger Lux collection available at Resene, and enhances the vintage industrial look of the setting.
Resene Quarter Fuscous Grey
the look
If you're stuck on what
colour to use or need colour
advice, try out the Resene
Ask a Colour Expert service.