►
◄
latest
habitat tv
blog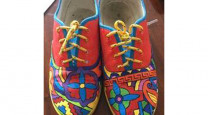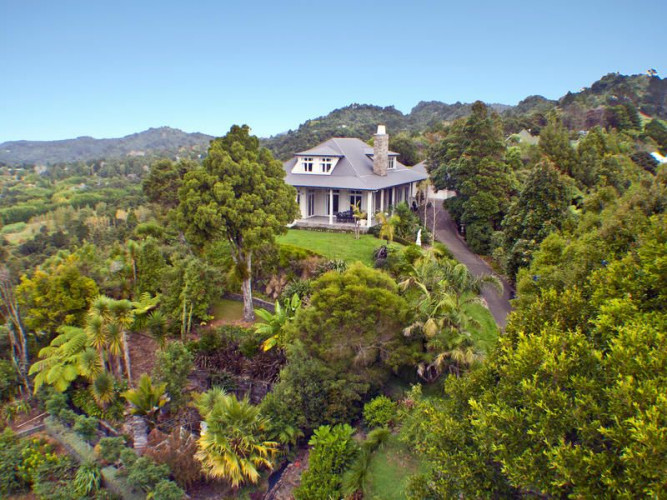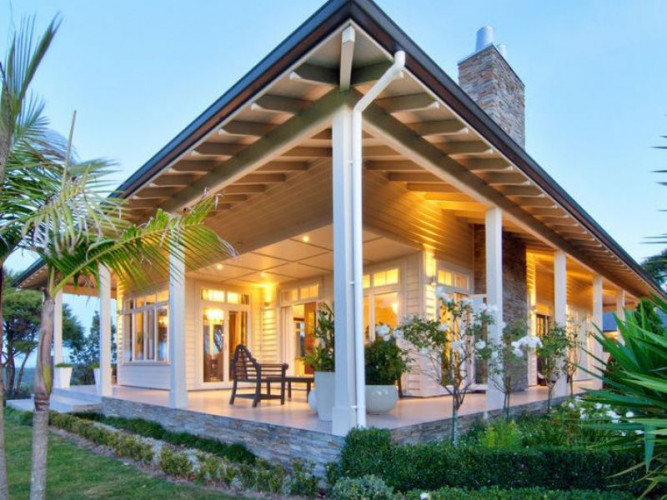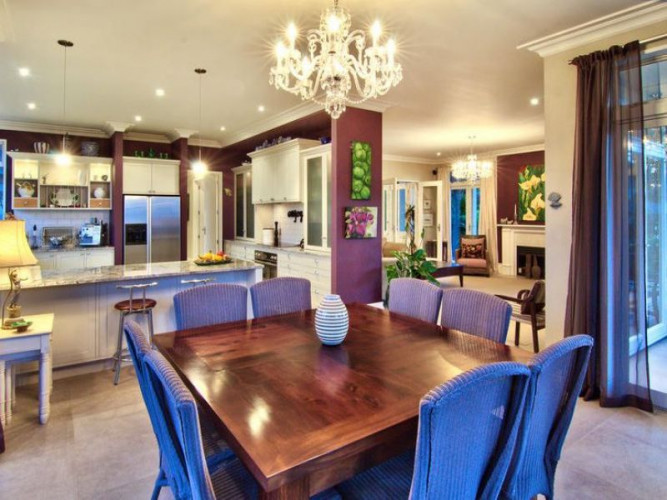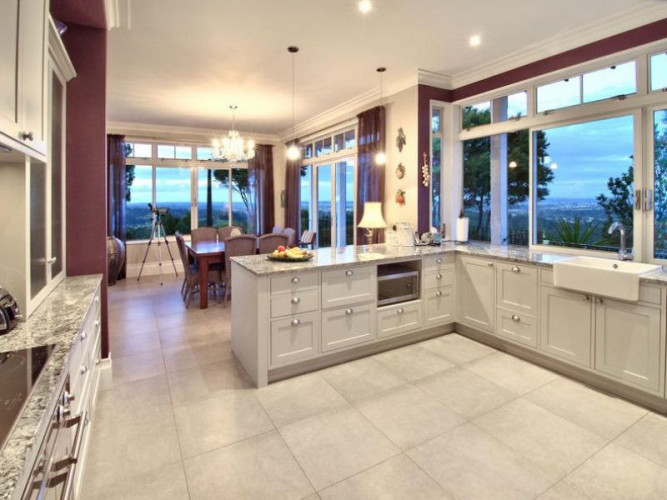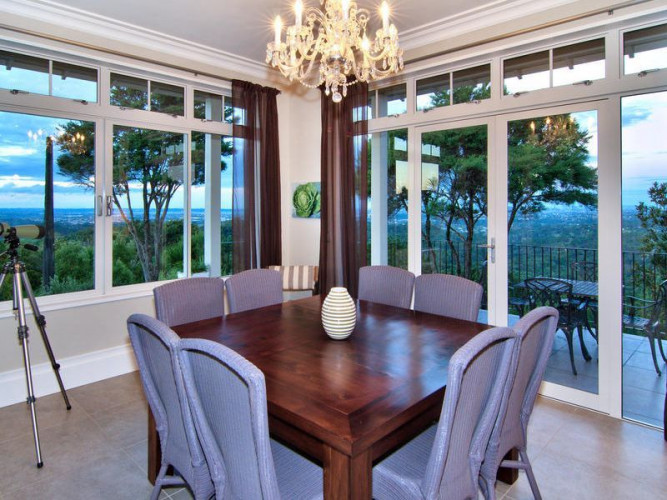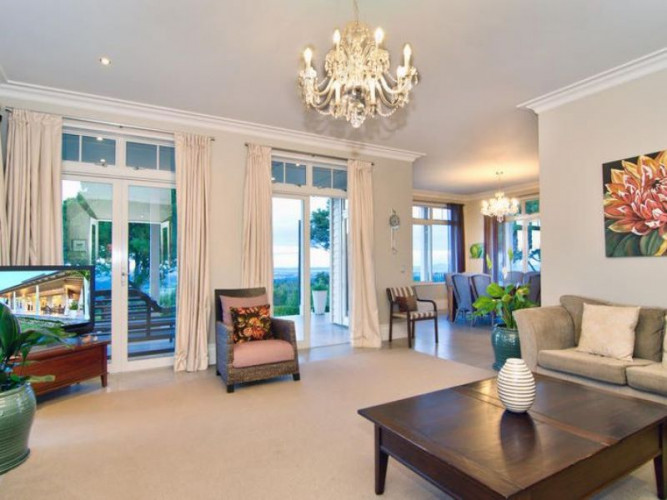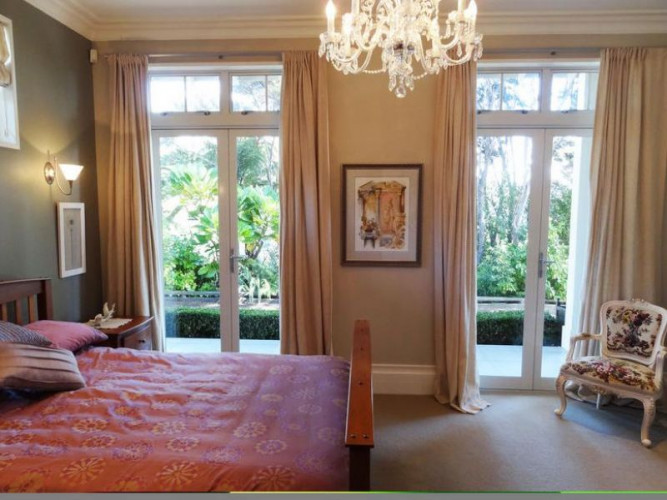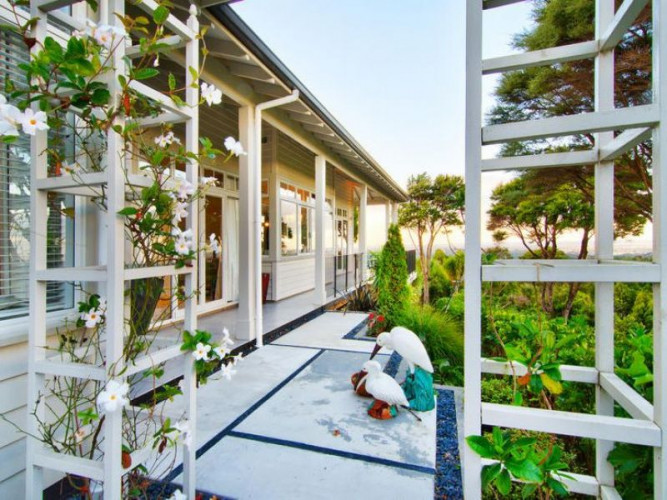 Bob and Vera's Hilltop Dream Home
24 May 2012
Do you have a home full of wonderful Resene paint and colour? Send us some snaps by emailing [email protected].
Gone With The Wind meets modern architectural design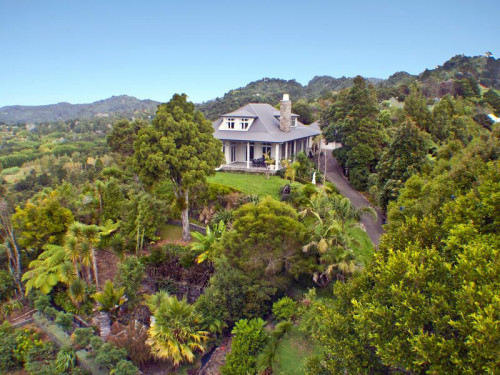 "We bought this property 10 years ago," explains Vera of her Waiatarua home. "It had an older house on it that we lived in for four years. We had this house built while we lived in the old one, then once this was complete, the old house was taken away. This is my dream home. I had a very clear idea of what I wanted: an elegant country home. I worked with the architect, Brent Hulena, to get it just how I wanted it."
The house certainly makes an impression as you enter it via a long, meandering driveway, through subtropical trees and gorgeous gardens. Overlooking Auckland from high on a hill, the house has stunning views. It is a perfect blend of classic colonial style and modern design sensibility.
Inside, Vera has chosen all of the furnishings and wall colours herself. "It's probably not everyone's taste, but I do get a lot of compliments," she says. "I've actually been offered a job as an interior designer, even though I have no training as one!"
What was the biggest challenge with creating your home interior? It wasn't a challenge at all. I had a clear vision of what I wanted. I made all of the curtains myself and I had Italian linen freighted out here. I am an artist, so I did paintings to match the wall colours, and in some cases chose wall colours to match paintings! I'm very much a home person and I love gardening, too.
Which space in the house do you get your greatest satisfaction from? I quite like my lounge - it's a great space to be - but really I just love the whole house.
What is your advice for someone trying to achieve a similar look? If you don't have the ability yourself, then get a professional in to give you ideas about colour, etc. Personally I think that attention to detail is what really makes a home. For example, the panels in our doors match the skirting boards. It's things like that that make a difference.
What colours did you use? I'm a big fan of purple and green. I love those colours, so I used them a fair bit. The shades I chose are elegant, cool and calming - they're not bright and "in your face". Most of the walls throughout the house are Resene Pearl. The ceilings, architraves, doors and skirting boards are Resene Black White. The kitchen and the chimney (in the living room) are Resene Fandango. The kitchen cabinets are Resene Quarter Napa. The dining chairs are Resene Innuendo (I had them professionally painted). The feature wall in the master bedroom is Resene Castle Rock. The en suite is Resene Lemon Grass.
pictures This house is currently for sale. For further information, please contact Richard Cadness at Bayleys Real Estate on 027 451 3364, or go to http://www.bayleys.co.nz/160346 Get the look: Finding the right artwork to suit your home can be tricky. These days many artists can create custom artworks for you that incorporate your favourite hues and other colours in the room so that your artwork is a perfect complement. Or for simple additions of colour try using small canvases, each painted with tinted Resene Sandtex using a criss-cross brush technique. This will enable you to combine colour and texture. You can then create multiple canvases and display them as a set, such as three complementary canvases displayed above a couch. If you change your colour scheme, you can then repaint the canvases to suit.
Colonial style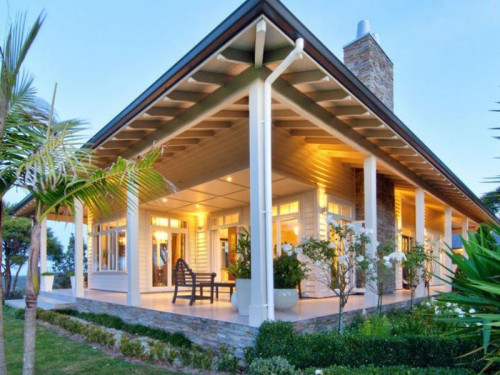 The wrap-around verandah gives the home a "Gone With The Wind" feel.
Purple reign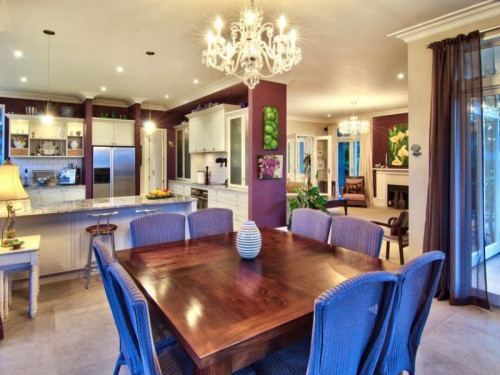 The kitchen is painted in purple Resene Fandango. The kitchen cabinets are Resene Quarter Napa. The dining chairs are violet-grey Resene Innuendo. In this photo, you can see through to the living room, where the chimney is also painted in Resene Fandango.
Hot surfaces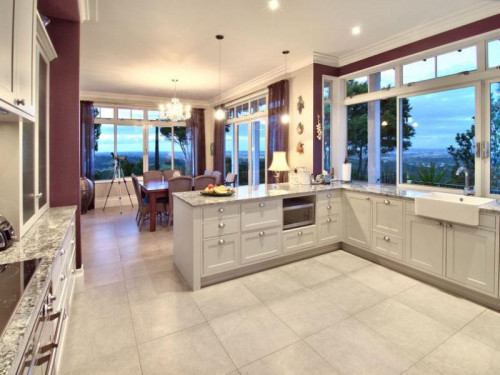 The kitchen bench is Brazilian granite in Azul Arun. The cabinets are Resene Quarter Napa, while the kitchen walls are Resene Fandango and the dining room walls are Resene Pearl.
Take a seat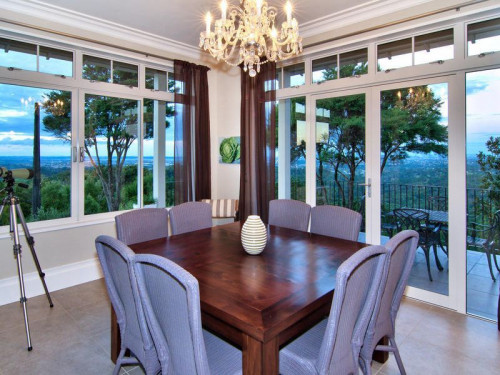 Vera had the dining chairs painted in violet-grey Resene Innuendo. The walls of the dining room are Resene Pearl, with ceilings, architraves, doors and skirting boards in Resene Black White.
Elegant living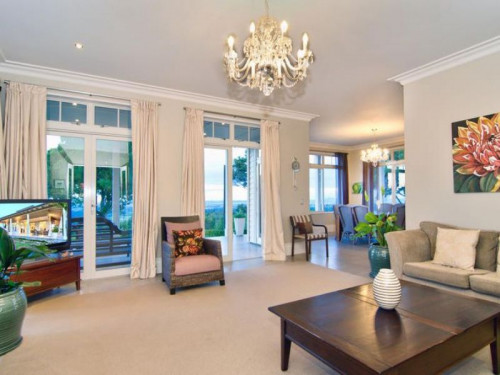 Like most of the house, the living room is painted in Resene Pearl, with ceilings, architraves, doors and skirting boards in Resene Black White.
Master class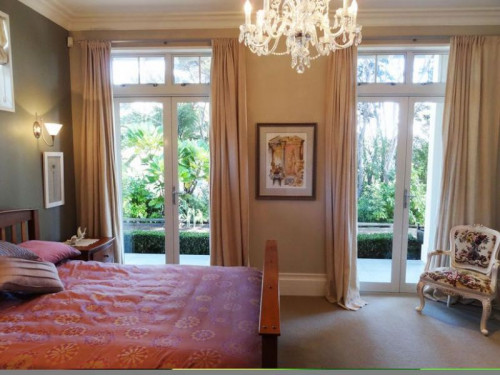 The master bedroom is painted in Resene Pearl with a feature wall of grey Resene Castle Rock.
Birds' eye view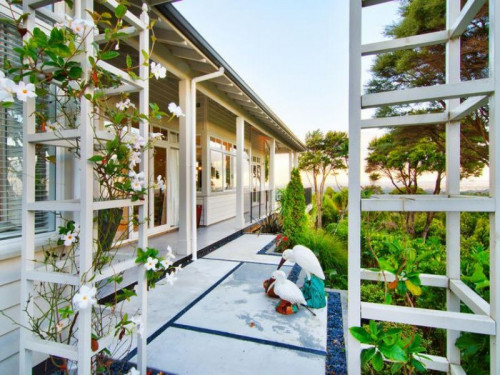 The house is surrounded by a lush garden and wide views.
the look
If you're stuck on what
colour to use or need colour
advice, try out the Resene
Ask a Colour Expert service.