►
◄
latest
habitat tv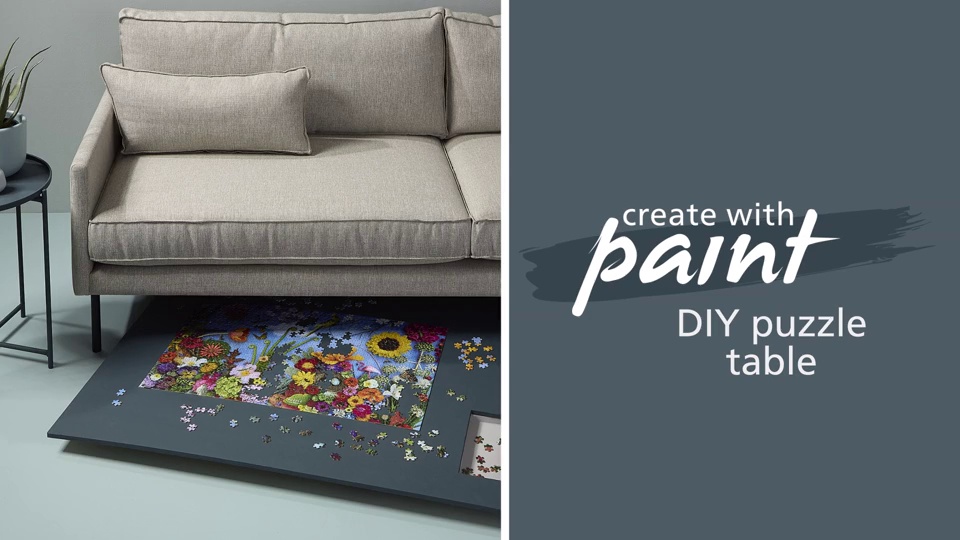 blog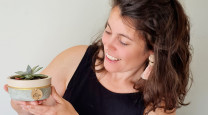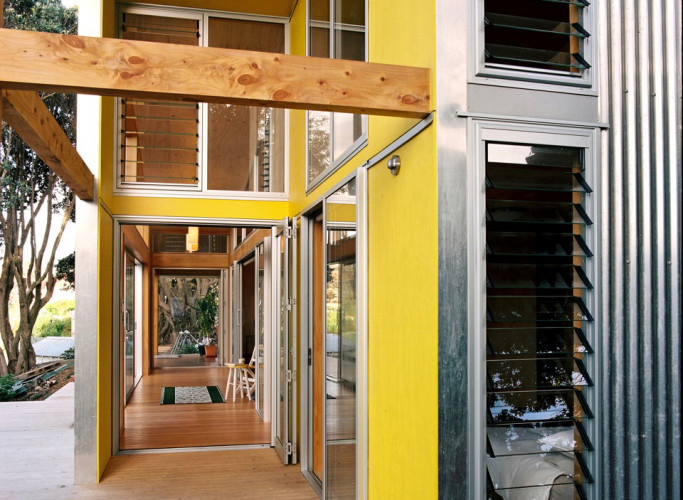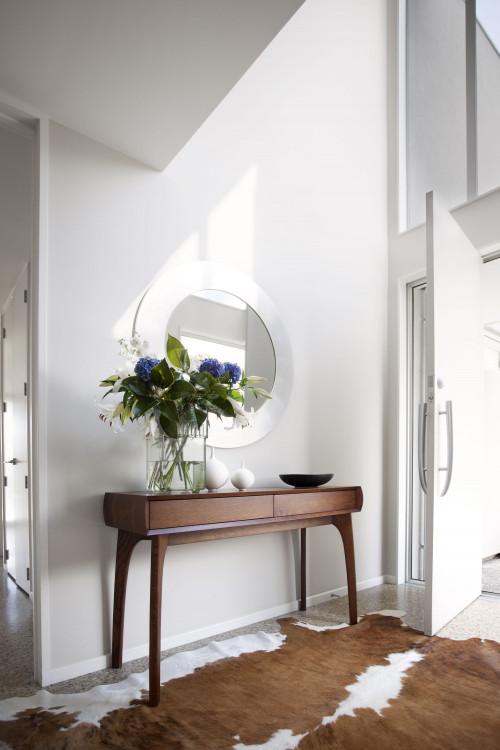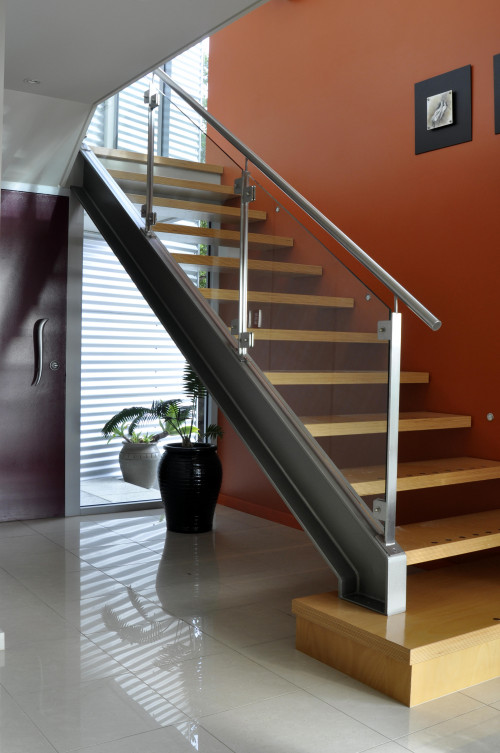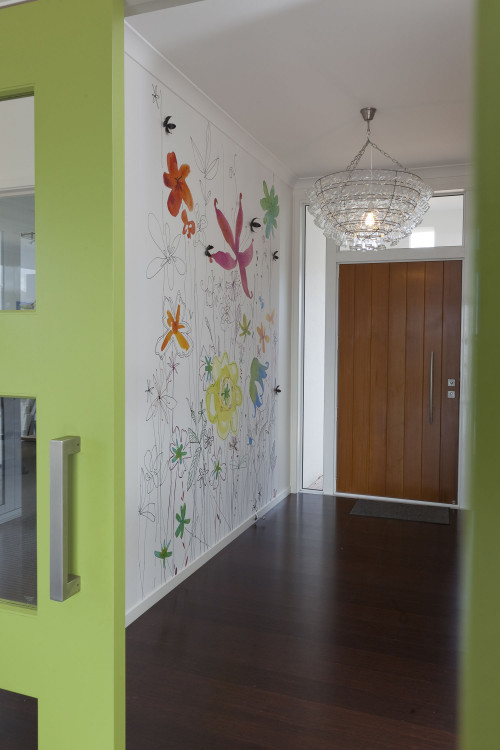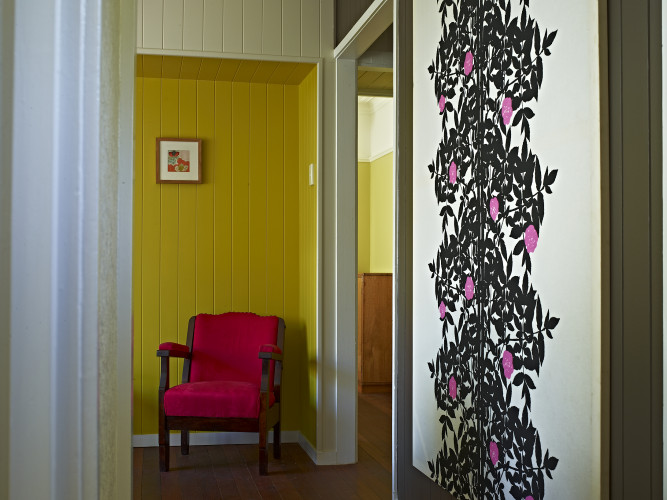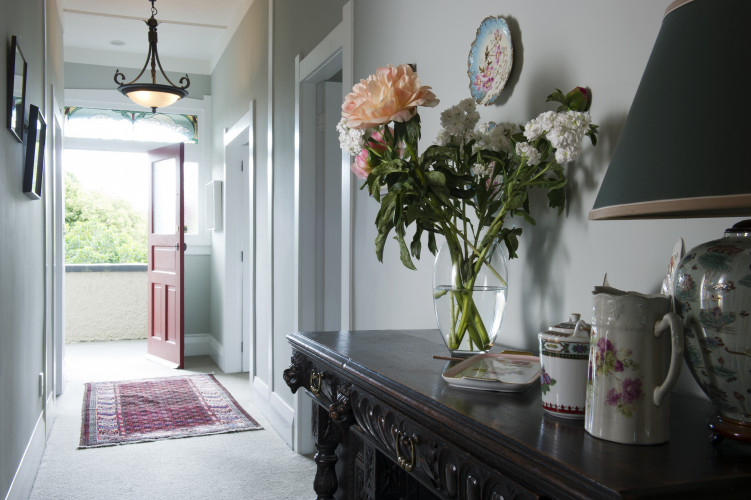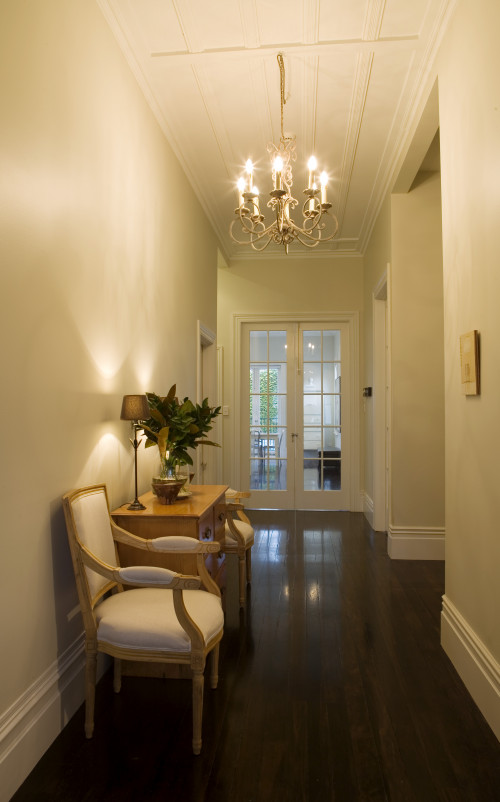 Hip ways for hallways
Published: 20 Jun 2013
Do you have a home full of wonderful Resene paint and colour? Send us some snaps by emailing [email protected].
Don't just walk on by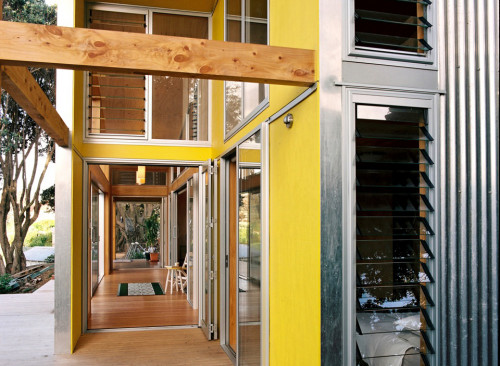 Open the door, come inside and walk on by. Oh no you don't. That entrance foyer and hallway that you just breezed on through is an important part of a home. It creates a sense of arrival. It's a place to pause and to help lead you to where you go next. Don't treat the hall as just a pass-through space, easily forgotten, but somewhere to have a bit of fun, maybe with bold Resene colour. Like this hit of bright yellow Resene Supernova on the entrance way to a home designed by Wellington-based Atelier Workshop. We featured the whole house last year, and you loved it judging by our website stats.
There are two distinct spaces that welcome people into your home – the front door and the interior entrance. On the outside, we need to let people know how to find us by strongly signalling where the front door is. On the inside, a hallway or foyer may be just a transitional space, but it sets the tone for the rest of the interior. So it's worth putting some thought into the area.
Entrances come in all shapes and sizes. They can be grand soaring atriums, small intimate hallways or anything in-between. They can be a place for coats and shoes, or be part of a stairwell. Older houses like villas and most mid-century homes have central hallways beyond the door, and bungalows may have a vestibule or hall.
Whatever they are, here are some ideas to make them look great:
Strong Resene colour. Because halls and foyers aren't places you hand around in, they can afford to be visually bold. Use a dark or strong colour, something with wow factor. It should link in some way to other colours in the house, for example, an inky black hall may be echoed through the house with black accessories or smoky grey walls elsewhere.
Create a focal point for a long hall by placing a small table, artwork or potted palm on the wall opposite the end of the hall. Or you might use the opportunity to channel a view through the house and out into a gorgeous garden.
You can use stripes to change the visual feel of a hallway. Go for horizontal stripes if you want the hallway to feel longer, or vertical if you want to detract from the length. You can paint these on or use one of the cool wallpapers available through Resene ColorShops. If you want horizontal stripes just hang the wallpaper sideways.
Create a gallery wall. Hallways often have good uninterrupted wall space so are great places to hang artworks or create a gallery of favorite family photos. You can either go for a restrained rhythm of artworks that creates a feeling of serenity, or a more random approach of varying frame sizes and style.
Carpet runners soften the look of hard flooring in a longer hallway as well as adding colour and character. They can have a traditional feel or be more contemporary. They also help reduce noise by softening the sound of foot falls.
Feature light fittings look great in hallways. It might be an ornate chandelier or a large colourful drum shade, or something arty like a David Trubridge design. Also think about other lighting, perhaps a wash of light over the floor from stair tread-style lights set low on the walls, or a skylight bringing a shaft of dramatic light into the area.
Create little arrangements of objects on a hall table – a lovely table lamp, a treasured ornament, photo frames, a vase of fresh flowers.
Double-duty accessories and furniture include items like a chair which will create a welcoming look but is also completely practical – you can sit on it to put on your shoes. Likewise, a mirror will bounce light around the area and is a handy place to check that your lipstick's on straight or your hair isn't sticking up before you head out into the world. And, of course, a coat stand or a row of coat pegs is handy for coats and hats but if you think this will get too messy, how about a hall cupboard to put coats, hats, dog leads and shoes?
What if you don't have one?
Houses with no hall or foyer area, where you land straight into a living space, are tricky to deal with. But you can still define the entrance with a colourful rug, a coat-stand or a partitioning device such as a low bookcase or half-height wall painted in a striking colour. If the rest of the living area is carpeted, a square of hard flooring like timber or tiles will help visually set the entrance area apart.
pictures
Photography from Atelier Workshop, www.atelierworkshop.com. Also see www.habitatoftheweek.co.nz/feature/Williams-jewel-in-the-bush for more of this house.
Quirky yet elegant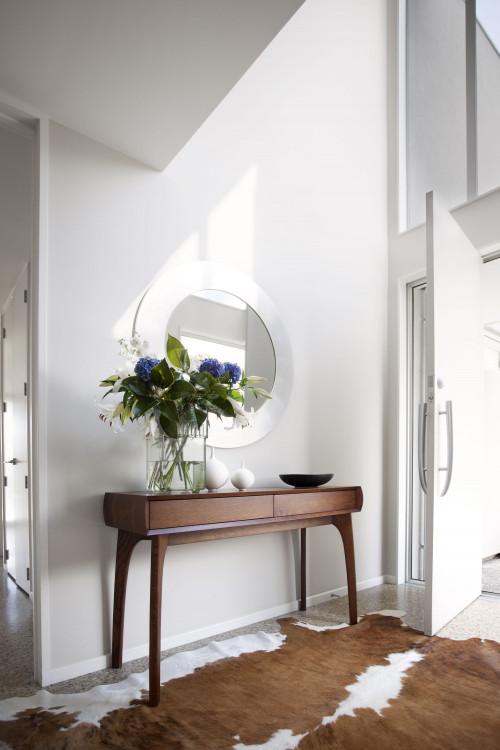 A modern entry foyer looks serene and gorgeous with a custom-designed hall table designed by Trinity Design and made by Freshwood Furniture, a striking round mirror, a cowhide rug and walls in Resene Half Tea walls. The interiors are also by Trinity Design.
pictures
Photograph by Jeff Bass
Rich colour, sculptural stairs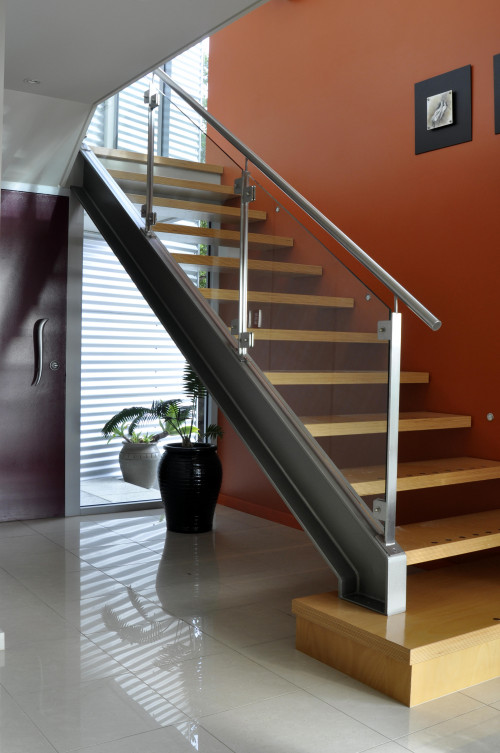 A sculptural staircase and strong colour give lots of drama to this entrance hall in a home designed by architect Ian Cumberpatch. The front door is Resene Zibibbo and the feature wall behind the stairs is Resene Tia Maria. The interiors are by Wendy Campbell.
pictures
Photography by Juliet Nicholas
A flower meadow on your wall?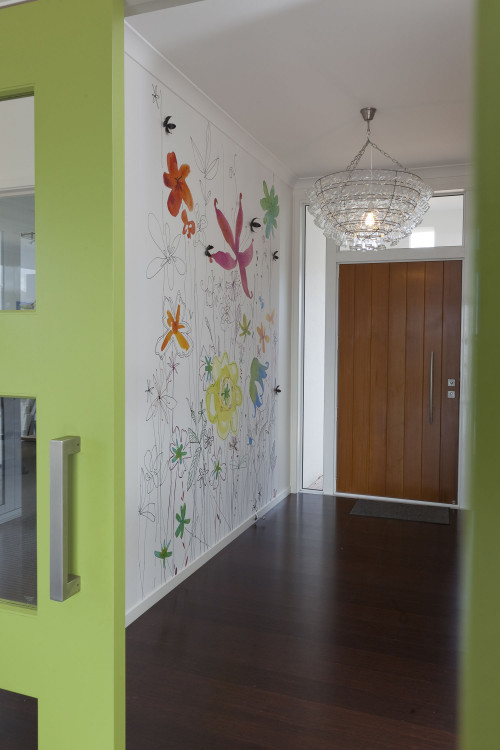 An art wallpaper mural by Komar, available through Resene ColorShops, is a whimsical element in this hallway, owned by interior designer Lian Bruce. The doors in the foreground are Resene Wasabi. To see more of this house, see the latest issue of Habitat magazine
pictures
Photograph by Chris Parker
A sharp twist of colour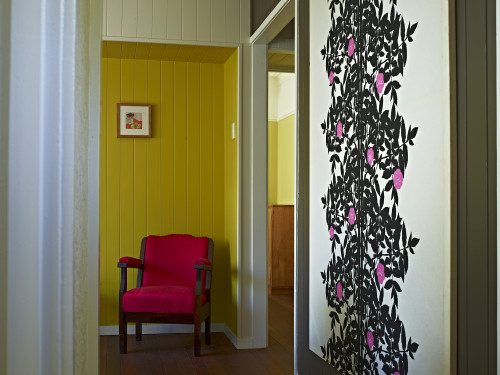 This is actually the entranceway to a pilates studio but the principles are the same for a home – a strongly coloured end wall, in Resene Billy T, frames a vintage chair while a Marimekko fabric is used as an artwork on the right. It is designed by Australian-based Twofold Studios.
A great display space
pictures
Photograph by Mark Heaslip
A more traditional slant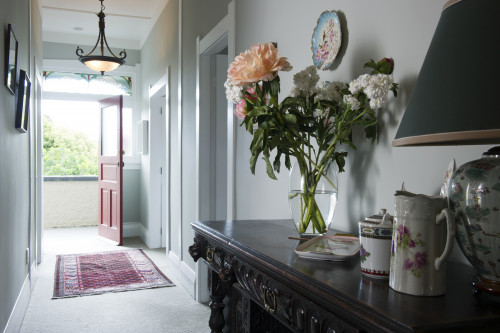 Here's another strength of Resene Lemon Grass, Resene Eighth Lemon Grass, this time in a more traditional setting with a hall table, and a front door painted in Resene Pohutukawa. To see more of this house, see the latest issue of Habitat magazine.
pictures
Photograph by Mark Heaslip
Calming and monochromatic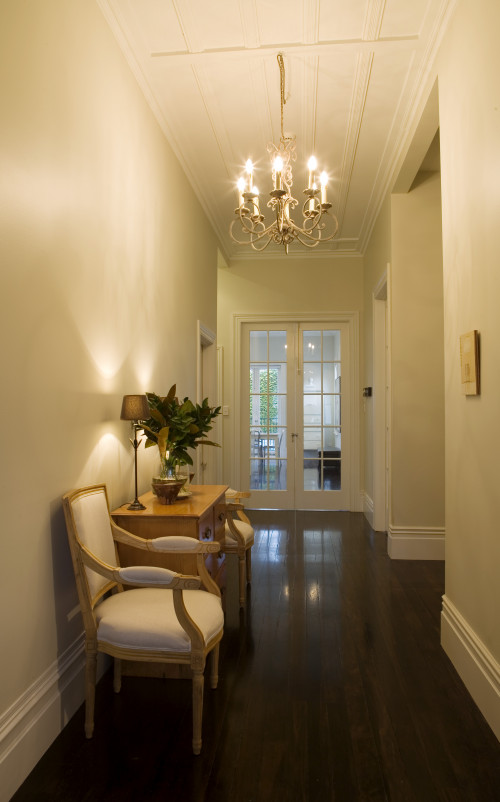 A lovely sense of arrival is created in this traditional hallway with a sparkly chandelier, a hall table and chair. The walls are Resene Ecru White.
pictures
Photograph by Frances Oliver
Resene Eighth Lemon Grass
Resene Quarter Lemon Grass
the look
If you're stuck on what
colour to use or need colour
advice, try out the Resene
Ask a Colour Expert service.