►
◄
latest
habitat tv
blog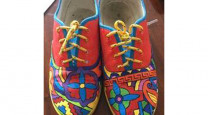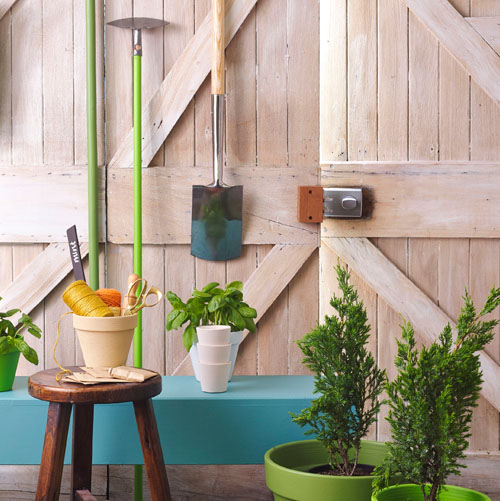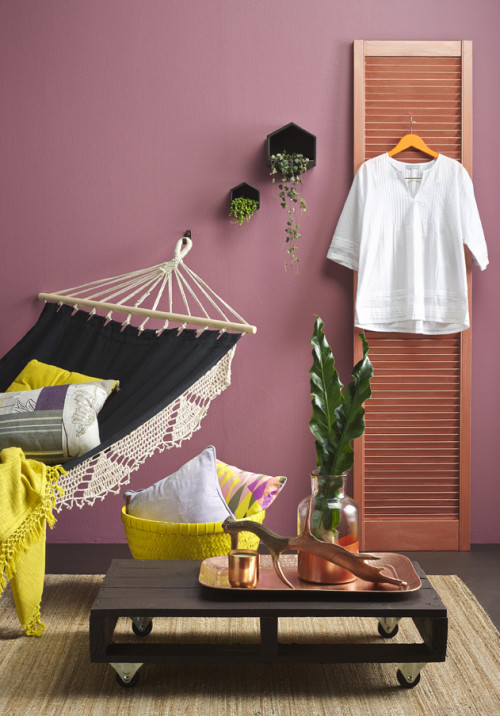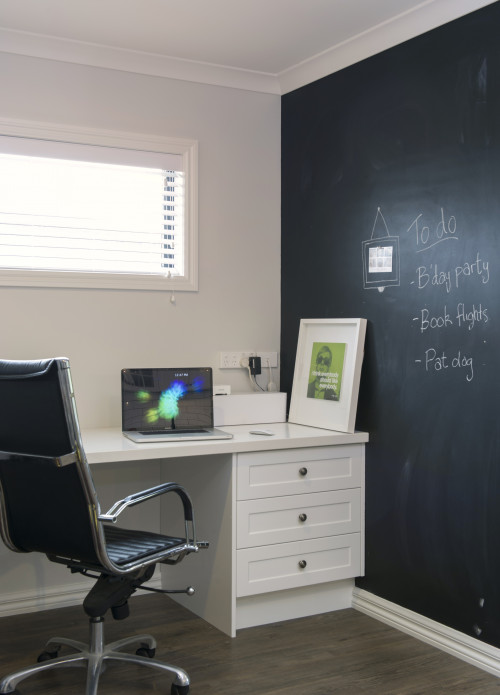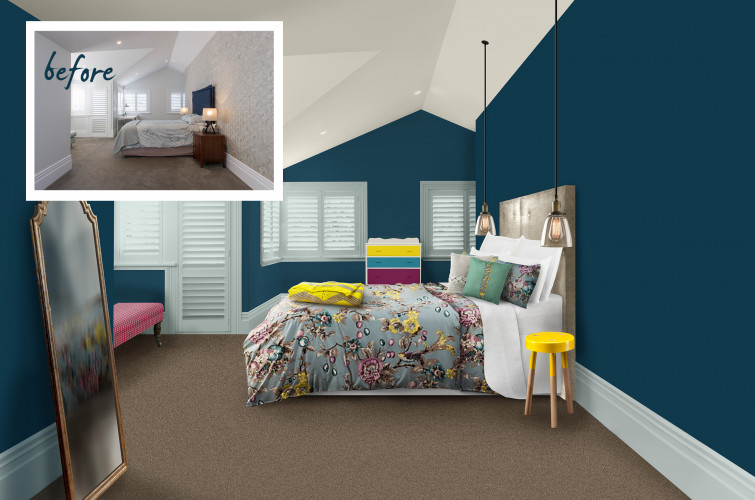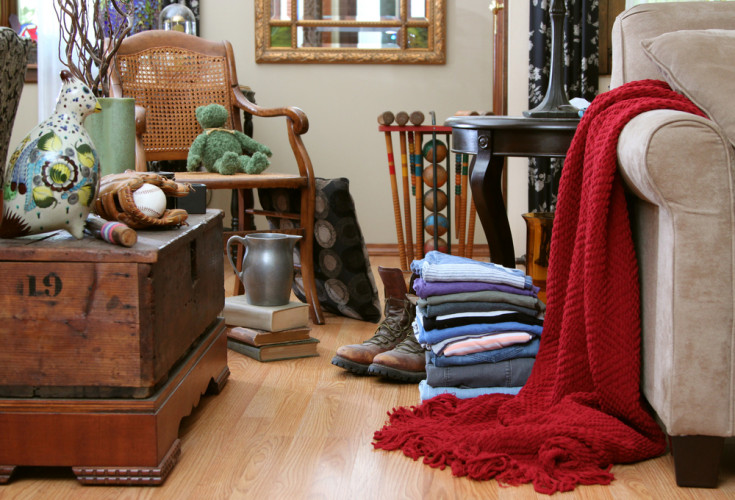 Holiday hitlist
04 Jan 2016
No, we don't mean a list of places you'd visit if you had the chance but what you can do around the house during the holiday break that will make a big difference. And make you feel like 2016 is already a winner.
Do you have a home full of wonderful Resene paint and colour? Send us some snaps by emailing [email protected].
1.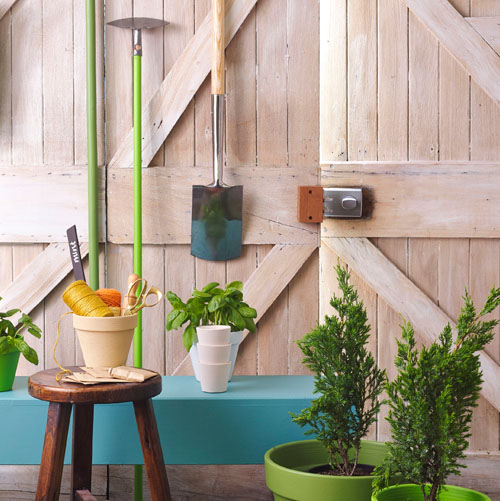 Tart up your garden or courtyard. It's summer after all so you'll be out there a lot, weather willing. Paint some plant pots or furniture, clean and stain the deck and de-moss the pavers.
Colours used here are Resene Colorwood Rock Salt to blonde the doors, and pots and tool handles in Resene Duck Egg Blue, Resene Wimbledon and Resene Wishlist. The bench is in Resene Wishlist.
2.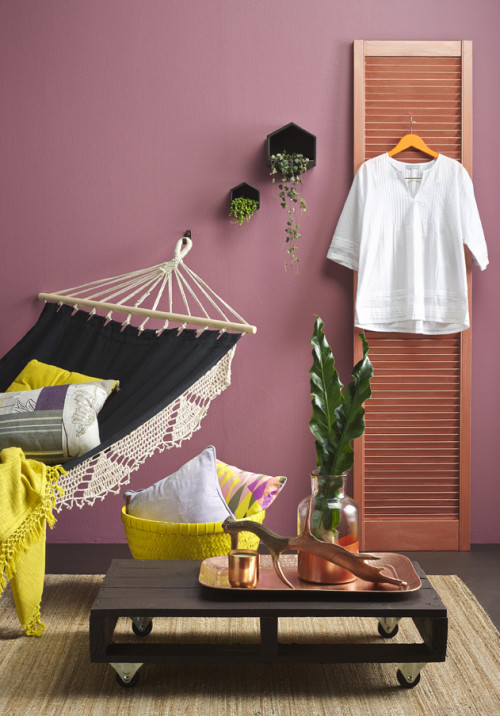 Paint the walls. There's nothing that's easier or cheaper when it comes to effecting big change in interiors than simply painting the walls a new colour. Whether you're going for a freshen-up or a whole new look, new paint will make a room sparkle.
Try an on-trend smoky pink like this Resene Renaissance. Add pops of colour as accents, like the Resene Teddy basket, and an upcycled pallet table in Resene Blackout. The handy hanging-space shutter is in Resene Copper Fire.
3.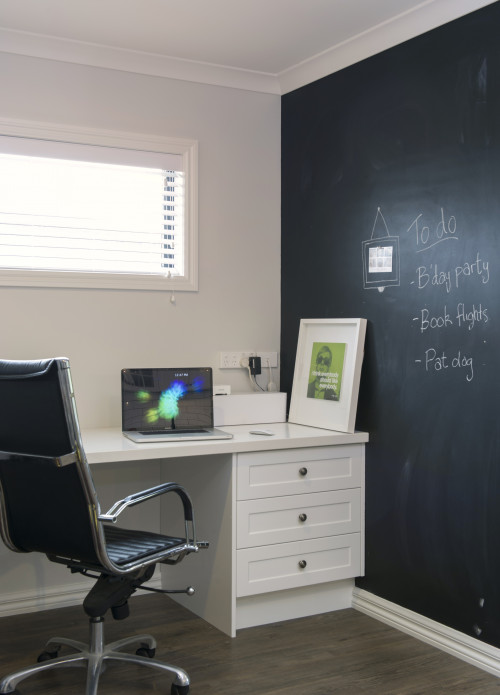 Rethink family communication and get organised with a new noticeboard. Make one out of Resene Blackboard Paint (or Resene SpaceCote Low Sheen in any colour for a chalkboard), or Resene Write-on Wall Paint, or Resene Magnetic Magic.
4.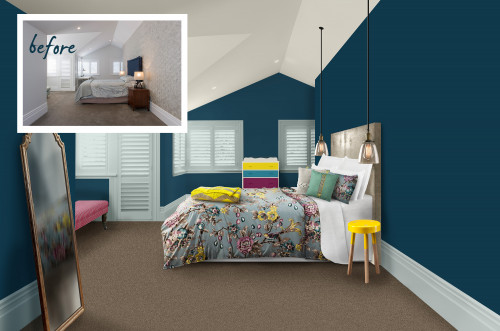 Add some colour. It might be one room of a new colour that you haven't tried before, a feature wall or a piece of furniture. If you say you've always loved a particular colour or seen something recently that catches your eye but not been brave enough to put it on your walls, now's the time.
Designer Sandra Carroll turned this neutral bedroom into an edgy space with Resene Barometer walls and chest of drawers in Resene Bright Lights (yellow), Resene Dauntless (teal) and Resene Smooch (pink).
5.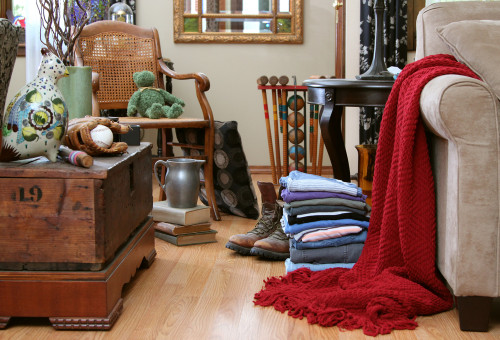 Have a clear-out. Yeah, yeah, we know that this must top many people's New Year's Resolution lists but if you haven't moved house lately and had a good sort-through in the process, you'll be amazed at how much stuff accumulates. If you don't need it, donate it. It's very freeing.